There is so much planning and coordination that goes behind every trip. We keep a list of items that should be carried along to make the journey convenient and hassle-free. If you like to go on adventurous trips, here is a tool that you will need to make your holiday easy-breezy and comfortable. Before we check out the 11 best dive lights under $100, let's check out the different types of dive lights.
Types Of  Dive Lights
Primary dive lights
These lights are useful for the day as well as at nights too. These lights are usually larger and have higher lumens. They typically have a pistol or a lantern grip. They burn for long periods, are durable, and also the brightest.
Secondary (back-up) dive lights
They serve as back up lights to protect the divers when they are night diving. It is used when the primary dive light fades away. These are smaller, more compact, and lightweight, and have fewer lumens.
Underwater photography and video dive lights
These provide a broad and bright light beam to brighten the subject you wish to capture in your video. These are used for video recording and taking photos underwater. They can be easily mounted on strobes and are practical to use.

Top Products From Our List
11 Best Dive Lights Under $100

Ready for a deep dive into the deep blue seas? Here is the best way to make your diving experience memorable and convenient. Try this Suptig Diving Light that is compatible with various action cameras, enabling you to capture your wonderful experience underwater. You can easily use this light no matter what you do; whether you wish to snorkel or scuba dive, this product is one of the best options for various underwater activities. It has a good running time and works well for 6 hours. Buy this excellent dive light that also comes with a waterproof back cover, therefore protecting your device.
Pros:
3 modes of light
Wide-angle 500 lumen
36 LEDs
Rechargeable battery
Stainless steel build
Cons:
The light doesn't come with any filters or gels.

Are you planning to trek, hunt, hike or set out on a camping trip with your family and friends? Use this Volador Diving Flashlight that lasts for more than an hour and boasts a 50,000-hour lifespan. It works well on land as it does underwater. You can easily see everything you wish to while you are underwater as this flashlight illuminates as far as deep or far as 80 meters. This device also comes with a battery and charger that helps you use the light with ease. This flashlight also comes with 3 extra O-rings that enhance the performance of the flashlight.
Pros:
Made from aircraft-grade aluminium
Resists corrosion and abrasion
Waterproof
1000 lumens
4 working modes
Cons:
Some may find the beam angle too narrow.

Make your underwater journey joyful and full of fun with the help of this BlueFire Cree Scuba Diving Flashlight that allows you to illuminate even the darkest caves and reefs at night. They offer 1100 lumens of LED and will enable you to see everything underwater. You can either use 3 AAA batteries or recharge them too. These lights can either be carried as a lantern or worn on the wrist to allow you to get a hands-free experience where you can easily hold a camera.
Pros:
Fluorescent ABS body
3 working modes
Adaptable illumination
Shock resistant
Water-resistant
Cons:
Does not include batteries

Have you come across a flashlight that is sturdy and tough enough to be used for all kinds of adventure sports, including underwater sports? Try this Goldengulf Cree LED Scuba Diving Flashlight that comes with a rechargeable battery and can emit light for 4 hours with an output of 1000 lumens. You also get a portable charger that can prepare you for a day-long diving experience. You can take this flashlight to any dive events you wish to go to without worrying about the depth of water and the intensity of light. This product also comes with a rechargeable battery.
Pros:
Dual O-ring seal
3 brightness settings
Bright beam
Magnetic On/Off switch
1 lithium battery included
Cons:
It may take more than 6 hours to charge fully.

Buy this Securitylng Waterproof Diving Flashlight with a smooth aluminum reflector, a rotatable switch, and a glass lens to make your diving sessions fun and adventurous. This flashlight works well underwater up to a depth of 150 m. The LED bulb in this flashlight offers 1000 lumens of bright light and can last for 2-3 hours at a stretch. This dive light's internal wiring combined with an impressive booster circuit makes the battery last long hours.
Pros:
Waterproof
Made of aircraft-grade aluminum alloy
50,000 hours lifespan
Rotatable switch
Visibility upto 320 meters
Cons:
Does not include batteries.

Try this Underwater Kinetics Aqualite dive light that is versatile and compact, making it user-friendly and travel-friendly. This corrosion-free dive torch allows you to adjust the lenses from 90° to 20°. This dive torch is operated by a rechargeable Li-ion battery that provides extended battery life, reducing the need for a battery replacement. It emits 400 lumens and can help you capture images while you dive underwater.
Pros:
Penetrating beam
Waterproof
10-hour runtime
Easy On/Off switch
Cons:
The beam angle can't be changed.

This flashlight is made of aluminium alloy and has impressive electrical conductivity. Due to this amazing characteristic, we recommend this flashlight as it also has several other properties. Its double-press switch can help you adjust the brightness and lighting mode of the torch. It allows you to switch to red, white, and blue light in just a click! It works well even when you are 500 meters underwater. These are not only suitable for underwater activities but can also be a part of your other adventurous plans such as hiking, swimming, fishing, sailing, caving and hunting.
Pros:
Sturdy and durable
Wear-resistant
Waterproof
Anti-corrosion
Rechargeable batteries
Cons:

Do you wish to enjoy the beauty of the aquatic world? Would you like to take a mental picture while you are underwater? The 77outdoor Scuba Diving Flashlight is here to be your guiding light in the dark as this flashlight has LED lights that emit 2550 lumens of bright light. It features a smart design that allows you to turn the light on and switch it off using a rotating magnetic ring that also allows you to control the brightness. It works perfectly underwater up to 100 m. This dive light also includes Li-ion batteries, a lanyard, a charger, and a user manual.
Pros:
Made from aircraft-grade aluminum alloy
Corrosion-resistant
Rust-resistant
Hard anodized-finish
Waterproof
Cons:
It does not have a low voltage indicator light.

The HECLOUD Professional High Lumens Diving Flashlight emits a bright beam as far as the eye can see and has a lifespan of 60,000 hours. It is the most suitable choice for a diver who is diving for the first time as this flashlight is water-resistant, durable, and handy. This flashlight is multipurpose as it is useful for other activities such as hiking, fishing, and trekking. This device also has a battery indicator that glows red to indicate a low charge.
Pros:
Lightweight
Set of 2
3 waterproof seal rings
Li-ion rechargeable batteries included
Wrist strap included
Cons:
The battery life may not be up to mark.

Have you used the Dotsog Diving Flashlight yet? You really should! It is made with an aircraft-grade aluminum alloy and emits unparalleled brightness underwater. You can use rechargeable batteries to ensure that you can easily use this device without much difficulty. This product is shock-resistant and crash-proof as it is made with a tempered glass lens. It also comes with a portable case that allows you to carry the torch wherever you go.
Pros:
50,000-hour lifespan
Waterproof ring
Heat dissipation groove
Non-slip handle
Cons:
Might not have a long battery life.

The Orcatorch Scuba Dive Light is considered one of the best lights as it has an impressive water pressure-resistant construction and offers unparalleled brightness. It features an over-discharge protection function, hence ensuring that the light works for long periods. This torchlight is easy to use and has reverse polarity protection to prevent improper battery installation. It features a magnetically controlled tail switch, which also makes the light waterproof.
Pros:
3 brightness modes
Waterproof
1000 lumens
Alloy aluminum reflector
Scratch-resistant
Cons:
Some may find it slightly bulky.
Let us now understand how you can decide which dive light is the best for you and how you can use it. Here is a buying guide that will give you all the instructions required.
How To Choose The Best Dive Light
Beam angle
If you wish to cover a narrow area, look for dive lights with narrow beam angles as it gives out a tighter and brighter light and can help you see under through crevices and rocks. To get a comprehensive view while underwater, you must use a nightlight with a broader beam angle that will provide maximum visibility.
Battery
There are 3 types of batteries that you can look for when buying a dive light. Alkaline batteries are affordable and have a fast burn rate and a low performance level when it comes to dive lights. But batteries for these types of lights are easily and readily available. On the other hand, C-cell lithium batteries offer better performance and are slightly more expensive and aren't readily available. If you are someone who frequently dives, rechargeable batteries are the best option for you. They are cost-efficient, eco-friendly, and the only disadvantage is that they need to be charged before use.
Materials
Dive lights are made up of various materials such as xenon, HID and LED to name a few. LED lights are the most popular amongst all. They provide the same amount of brightness, if not more,  and longevity as HID lights. However, LED lights offer higher energy, more durability, and efficiency. Xenon lights are cheaper but not efficient enough and have shorter battery life.
We now know all about the various dive lights and why they are crucial for those who love diving. These lights can help you capture colourful and bright pictures underwater and help you frame your memories in the aquatic world. These lights are affordable and handy too. You can easily carry these lights wherever you go. Your trekking and hunting trips can also be convenient when you have these flashlights in hand. So, what are you waiting for? Let the hidden adventure junkie shine through and take your pick from this list of the 11 best dive lights under $100 for a lifetime experience.
The following two tabs change content below.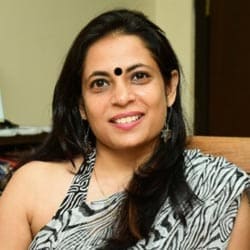 Priti Bose
Priti Bose is a poet, songwriter and blog writer. She did her masters in English, Public Relations and Advertising. Her creative skills and hunger for details make her do in-depth research on the topics she covers. For MomJunction, she writes on product analysis and reviews, especially for kids' products, toys and gifts. Before her association with MomJunction, Priti worked in the...
more