Everyday cleaning can be exhausting, but it is as inevitable as any other household chores. Cleaning takes a lot of time and energy. But drill brush sets can help you counter this fatigue and save you the trouble of scrubbing tough and hard surfaces quickly.
In this post, we share a list of the best drill brush sets to fulfill your cleaning requirements.
11 Best Drill Brush Sets


The four-piece cleaning and detailing kit, Drillbrush, includes four different sized and shaped brushes for cleaning and washing automobiles. It has soft bristles for scratch-free scrubbing and cleaning. These brushes come with rugged steel shafts with a quarter-inch of quick-change attachment for instant change components. This kit helps scrub and clean various surfaces, including painted rims, wheels of cars, trucks, motorbikes, clear coated rims, chrome, magnesium, and aluminum.
Features
Bullet-shaped design for corners
Brush for flat surfaces
Brush for spot cleaning and detailing
Cleans large areas, such as carpet, tonneau covers
Flexible and can be used on delicate surfaces
Jusoney offers a significantly advanced 37-piece power scrubber cleaning kit. Cleaning stains through brushes require proper placement in the cordless drills. The kit comprises different hardness, size, and shape, all of them powered to scrub several strong and rigid surfaces, such as pool tiles, sinks, bricks, bathtubs, ceramics, marbles, automotive, and boats. It comes with a six-inch-long extended attachment that offers utmost comfort, expands cleaning space, and scrubs efficiently.
Features
Multipurpose powerful scrubber
Nylon bristles and stainless-steel shafts
Appropriate for every type of surface
Lightweight
The ShieldPro drill brush attachment set has four brushes of varying shapes and sizes to meet all the cleaning requirements. The bristles are scratch-free and soft, so you don't need to worry about getting scratches in your kitchen, bathroom, or floor. They give a thorough cleaning and scrubbing experience.
Features
Powerful and strong brushes to clean the most difficult stains
Extended reach attachment
Two round flat brushes
Quick change shaft
Made of high-quality, premium polypropylene material
Manufactured from qualitative and durable materials, these brushes have nylon bristles. They are highly chemical-resistant and can remove even the most stubborn stains. It contains four brushes, which help clean all the rigid surfaces, including tiles, pool, bathtub, bricks, and ceramics. They have quarter-inch quick-change shafts that allow easy attachment to the cordless drill.
Features
Wear and heat-resistant PP bristles
Can be used on various surfaces
Corrosion-free brushes and bristles
Easy-to-carry handles
The multipurpose combo kit, Drillstuff brushes have stiff bristles for a rugged cleaning experience. You can also use the kit to clean outdoor furniture, decks, and patios. They can clean garden statuary, monuments, headstones, birdbaths, concrete pools, and more. All brushes have rugged steel shafts, and five-sixteenths hex ends.
Features
Contains three five-inch diameter power scrubbers
Possesses the tendency of cleaning hard surfaces
Highly durable and handy
The 21-piece drill brush attachment set can help clean smooth and hard surfaces, including bathroom tiles, bathtub, bathroom, kitchen area, floor, and vehicles. Brushes have varying hardness standards and shapes. The hexagonal screw is easily compatible with most electric drills and screwdrivers. You can directly insert the screwdriver into the cordless screwdriver without an adapter's help. This kit has an extension attachment, magnets, and sliding joints to clean hard-to-reach and narrow spaces.
Features
Made of high-quality polypropylene material
Easy to assemble
Can remove heavy stains
Appropriate for all surfaces
Heat- and wear-resistant brushes
The 18-piece set contains scrub pads, sponges, drill brush, power scrubber for grout, tiles, sinks, bathtubs, and kitchen. It is a multipurpose cleaning kit specially made for heavy stains. The brushes are made from nylon and copper wire, suitable to remove paint, corrosion, and rust.
Features
Copper and nylon bristles
Six-inch long extended attachment
Perfect for kitchen cleaning
Glarks cleaning kit includes – five-piece non-scratch red pads, medium stiffness brown pads, stiff green pads, and a hook attachment with a ¼-inch metal shaft. To meet your cleaning needs, you get three different stiffness. The scrub pads are backed with a layer of fleece fabric, which can be attached to the hook attachment. You can easily attach the scrub brush to the drill. The kit also comprises a ¼-inch metal shaft fit for every drill.
Features
Made from fleece fabric
Durable quality
Abrasive enough to clean the bathroom or kitchen floor efficiently
The Shineyoo drill brush attachment is an ultimate combo for cleaning the bathroom and kitchen. It contains six pieces of accessories, all of them made from nylon. This set tends to clean smooth surfaces without leaving any scratches. The powerful scrub removes excess dirt and dirt.
Features
Contains a power brush drill attachment that attaches to the cordless drill
Lightweight and easy to handle.
High-quality build and durable
Lumpna 3-piece attachment kit is efficient in cleaning the bathroom surface. This combo contains 2, 3.5, and 4-inch brushes, each for different purposes. They are capable of working with any wireless drill. The kit does not include an electric drill.
Features
Time and energy-saving kit
Made of qualitative products
Leaves scratch-free shine
In this kit, you can find different scrub pads, all of them made of a layer of fleece fabric and can be attached to the drill firmly. It works great on porcelain, stone, glass, tubs, and tiles. The ¼-inch quick change metal shaft can fit any cordless drill. These scrub pads are easy to rinse and are water-resistant.
Features
Abrasive scrub pads
Cleanses large and massive areas efficiently
Small brush for cleaning corners and edges
One brush set for different cleaning tasks
How To Choose The Right Drill Brush?
Here are some essential factors you should keep in mind while buying a drill brush set.
Surface: Choose the brush set depending on the surface. While some brushes are not for fragile areas or surfaces, others may leave scratches. Ensure you use a suitable brush for the surface.
Stains: There are different brush types for various stains. Select the right brush as per the stains for effective cleaning. For instance, a brush for tile stains may not clean rust stains.
Density of the brush: Brushes with a higher bristle or wire density are less flexible than the others. However, an extremely soft one can also be fragile. Consider this essential factor before buying any brush set.
Size of the surface: If you have to clean a big surface, you need a bigger brush. At the same time, you would also need something to get into the corners and other hard-to-reach areas.
The drill brush sets are the easiest solutions for users and drivers to clean their homes or vehicles. Choose the right product from the above list to efficiently clean the surfaces. Buy something that saves time and makes the cleaning easier.
Recommended Articles: 
The following two tabs change content below.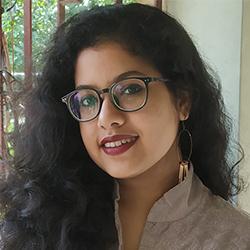 Poulami Nag
Poulami Nag is a writer and associate editor at MomJunction. She did her MA in English from Miranda House, University of Delhi and has qualified UGC-NET. Her journey as a content writer began in 2017 and since then she has garnered diverse interests along the way. Her knowledge of literature and language has given her an eye for detail and...
more