BB basically stands for 'blemish balm' or even 'beauty balm'. These balms are made of a creamy formula to work as a moisturizer and are also tinted to cover any blemishes on the face that you want to hide, just like a skin foundation cream. Some BB creams offer SPF protection to safeguard your skin from the sun. So, that makes a BB cream three products in one.
These multi-purpose BB creams are easily available even at drugstores. In this post, MomJunction lists the 20 best drugstore BB creams that you can give a try.
Best Drugstore BB Creams

Using multiple products for sensitive acne-prone skin is not such a great idea. The Purlisse BB cream, formulated to suit sensitive skin, helps cover blemishes, and gives you an even skin tone. Chamomile and artemisia present in it fight the signs of aging. This paraben-free, hypoallergenic BB cream gives your skin a natural glow, while its SPF 30 protects your skin from the sun. It is suitable for all skin types.


Enriched with the goodness of rose stem cells, acai fruit oil, and plankton extract, this BB cream replenishes the skin while hiding its imperfections for you. It provides SPF 30 protection as the tinted formula gives your skin good coverage. This water-resistant formula has a sweet rose fragrance. It is free of paraben and gluten and is available in three shades.


Not everyone likes a fragrance in their face creams. This fragrance-free BB cream not only conceals your imperfections but also helps you achieve an even skin tone. Its oil-free formula helps hydrate the skin without making it greasy. The natural chamomile and aloe present in the cream have a calming and soothing effect on the skin. The self-adjusting pigments keep shininess in check, while the antioxidants boost skin regeneration.


We know how disastrous oil-based products can be for oily skin, especially on a hot summers' day. Hence, this water gel BB cream makes it to this list. Free of oil, this BB cream gives sheer coverage that can hide minor skin imperfections. It helps achieve the much-desired dewy finish that most women love sporting. The SPF 30 in it protects your face from the sun's harsh rays, while its mild formula helps replenish and rejuvenate the skin. The brand offers this product for different skin tones.


With advanced SPF 42 protection, Missha's BB cream gives you not just the perfect skin tone, but also superior sun protection. Ceramides, hyaluronic acid, and gatuline RC present in the cream moisturize and replenish the skin. With emollient plant oils, the cream makes the skin soft. Rosemary and chamomile extracts help enhance and balance the complexion.

The broad-spectrum SPF 40 sunscreen that this BB cream offers ensures that you are protected while looking your best even in the sun. Its hydrating formula moisturizes the skin. Enriched with vitamin C, it helps lift the skin and makes it appear bright and flawless. It easily hides skin imperfections and helps fight signs of aging. 

This BB Blur cream gives a matte finish and controls oiliness. It offers medium coverage that effectively covers the appearance of skin pores and blemishes. It comes infused with perlite that takes on humidity and sweat. Titanium dioxide present in the cream helps protect the skin from the harsh rays of the sun.  Its non-comedogenic formula is free of paraben and fragrance.

Oily skin requires a lightweight product, and this BB cream is just that. Covergirl's Clean Matte BB Cream is created to suit and rejuvenate oily skin. This oil-free cream gives the skin a matte effect that helps control oil and excessive shine. Its water-based formula helps hydrate the skin and make it even-toned. It is easy to blend, and its light coverage can conceal slight skin blemishes. It is non- comedogenic, so it gives you natural-looking flawless skin without clogging your pores.

Maybelline's BB cream adjusts to your skin tone to give you a smooth and even tone. It can cover large skin pores and redness. Fortified with 2% salicylic acid, it can tackle acne and fight blemishes. Its oil-free formula is suited for oily, acne-prone skin. The lightweight non-comedogenic formula makes it easy to use every day.

Suitable for all skin types this, buildable BB cream offers sheer to medium coverage. It can effectively conceal scars and blemishes, and even fine lines disappear under this cream. Its lightweight formula hydrates the skin and makes it look rejuvenated and dewy. It is hypoallergenic and is free of parabens, sulfates, preservatives, fragrance, alcohol, additives, and synthetic dyes.

Just like a balm, this BB skin perfector glides over the skin and hides any flaws to help you flaunt smooth and even skin. It is available in three shades and works like a primer to give you a smooth canvas for the skin. Its hydrating formula revives the skin and makes it look healthy and bright. SPF 30 present in the cream shields the skin from the sun's harsh rays.

This beautifier BB cream gives you the effects of multiple beauty products in one. First, it smoothens the skin like a primer, helps correct imperfections, replenishes the skin, and keeps it hydrated all day. Its ultralight formula feels like a second skin. The vitamin C and E present in the ingredients help brighten and rejuvenate the skin. It is easy to blend and apply with just two fingers.

Looking for cruelty-free makeup? Then look at the NYX BB cream. Infused with minerals, this cream helps you achieve an even skin tone. This hydrating cream works like a primer to smoothen the skin and provides light coverage to hide minor skin imperfections. This lightweight cream is oil-free, so you do not have to worry about a shiny face after wearing it for hours.

Travelling with a ton of makeup can be troublesome. So why not carry this BB cream which does the work of a ton of makeup. It easily blends with skin to help cover fine lines, wrinkles, and so on. It is extremely light on the skin and hydrating, while also controlling the oily shine on the face. Its SPF 30 provides both UVA and UVB protection from the sun. It is resistant to sweat and water, so there is no need for frequent touchups. It is suitable for all skin types.

If you want a natural but radiant look, then this Multi-Mineral BB cream is created just for that. Infused with floral stem cells, coconut water, and hyaluronic acid, this BB cream moisturizes the skin and makes it appear brighter. Its fully vegan formula gives you decent coverage while hiding signs of aging and maintaining an even skin tone.

Formulated with vitamin E, aloe, jojoba and cucumber, e.l.f. Cosmetics BB cream helps soothe the skin and keep it healthy and glowing. It gives you an even skin tone so you can rock the natural look effortlessly. It comes with SPF 20 to keep your skin protected even if you step into the sun even for a few minutes. It is suitable for both dry and oily skin.

When we say drugstore, we mean affordable products and Burt's Bees BB cream is one of the most affordable creams on this list. This extra-light foundation gives light to medium coverage. Its hydrating formula helps nourish the skin, while its main ingredient, Noni extract, helps moisturize the skin. It reduces the signs of aging while giving your skin an even tone.

Offering SPF 23++ protection from the sun, this Japanese BB cream can help improve the texture of your skin. It works as a primer to blur out large pores and give the skin an even and smooth tone. It also functions like a foundation, covering blemishes and other skin imperfections. It is free of fragrance and is easy to wash off with a make-up cleanser.

This tinted BB cream offers light to medium coverage and can effectively blur out minor freckles, enlarged pores, and other skin imperfections. Hyaluronic acid, the star ingredient of this cream, helps keep your skin healthy and free from aging. Its vegan formula hydrates and smoothens the skin. Thanks to its long-lasting formula, you will not need frequent touch-ups once you apply this.

Derma E's light-tinted BB cream gives you the blending option to help you achieve the color that best matches your skin tone. Its lightweight formula does not feel greasy on the skin, so you can easily wear it all day long. Fortified with antioxidant-rich bilberry and vitamins C and E, this cream can moisturize your skin and fight signs of aging. It is free of paraben, sulfate, mineral oil, lanolin, gluten, and GMO.
How To Select The Right Drugstore BB Cream?
Selecting the right drugstore product for yourself is very simple. Just follow these recommendations, and you might have what you are looking for. 
Skin type: Every BB cream is formulated to suit a certain skin type. Brands mention the skin suitability on the package itself. It is essential you pick a BB cream meant to suit your skin type. So, if your skin is oily, the BB cream should be free of oil and offer a mattifying effect to keep shiny skin at bay. 
Coverage: Once the skin type is determined, look for the coverage it offers. If you have clear skin, you can go for sheer to light coverage. But if you have had a breakout and need to cover up blemishes or are suffering from acne, then opt for a BB cream offering medium to high coverage.
Price: Look for the BB cream that is most suitable for your budget. It is a daily-use product, so you will be using it on a regular basis, which means you might repurchase too often. So, it is better you look for an option that would not be too heavy on your pocket.
If applied in the right way, BB creams can help enhance your looks. Try them on a special day to get more compliments than ever and make it memorable.
Have you used a BB cream? Share your experience with us in the comments section below.

The following two tabs change content below.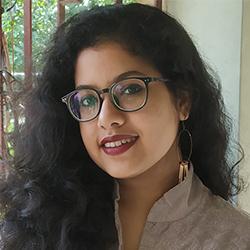 Poulami Nag
Poulami Nag is a writer and associate editor at MomJunction. She did her MA in English from Miranda House, University of Delhi and has qualified UGC-NET. Her journey as a content writer began in 2017 and since then she has garnered diverse interests along the way. Her knowledge of literature and language has given her an eye for detail and...
more