A lip liner has moved on from being a luxury to a necessary item in every woman's makeup kit. It offers numerous benefits, be it providing definition, correction, shaping the lips, or plumping up thin lips to give them a fuller appearance.
You don't always need to break the bank in order to get yourself such a versatile, handy cosmetic product. There are plenty of reasonable drugstore lip liners that do the job equally well while offering total value for money. In this post, MomJunction gives you the list of the best drugstore lip liners that are worth the buck.
13 Best Drugstore Lip Liners

This lip liner from Milani promises to define, shape, and fill your lips. It is available in eight different shades, ranging from nudes to pinks and reds. The colors are strongly pigmented and go well with all skin tones. The liner glides on easily and gives a matte finish. One of its major attractions is that it has never been tested on animals and is completely cruelty-free.

The RIP lip liners are known for being highly pigmented and versatile. They offer liner-like precision but also provide full coverage and can be used as lipsticks. The formula is weightless and skip-free. The liners are waterproof, which makes them long-lasting. The shades are demi-matte and buttery in nature. These vegan, cruelty-free liners come in seven hues.

The Exaggerate Full Colour Lip Liners from Rimmel London have slanted fine tips to offer both precision and full coverage. They are soft in texture and offer full volume color to your lips by doubling up as lipstick. The liners come in eleven different shades and give a matte-like appearance without making your lips dry. The liners twist out and are long-lasting.

The Color Stay Lip Liner manufactured by Revlon comes in 14 different shades, ranging from pinks and browns to reds and plums. It promises to last for a minimum of eight hours and is smudge-proof. The liner does not bleed or feather on your lips and has an even and smooth application. Besides lining the borders of your lips, this liner can also be used to fill in color.

The 1000 Kisses range of lip liners from Rimmel London has been popular as 'kissable' because it is transfer-resistant and won't stain your partner. The liners come in 14 shades and have a cream-like soft texture. They glide on with precision to provide definition to your lips in rich and bright color. The liners blend into the lipstick without smudging or bleeding.

The Color Sensational Shaping Lip Liner range from Maybelline New York comes in a whopping 21 different shades, with everything from nudes, browns, pinks, peaches, reds, and purples. It comes with a built-in sharpener, so you're never far from a precision point. The liner defines, outlines, and fills lips with a formula that is creamy and smudge-proof. It also does not bleed or feather.

The Color Icon Lip Liners from Wet N' Wild have been popular for over 30 years and have acquired a cult following. They are budget liners that come in shades from the brown and mauve palette. The formula of the liners is luxe and creamy, enabling the user to glide them on for application. The color of these liners does not bleed, and the precision offers a pout that is well defined.

The Colour Riche range of lip liners from L'Oreal Paris has twelve different shades. They are creamy in texture and known to define the lips with precision. The liners are anti-feathering and have been infused with both Omega 3 and Vitamin E to moisturize and nourish the lips. They contour the lips and can create the illusion of a fuller lip. The shades match the brand's range of lip colors.

NARS offers high-end luxe liners that come in six different hues. They may be pricey but provide a rich, deep, and intense pigment. Aided by a creamy formula, these liners provide a velvety finish. The liners are long-wearing and do not feather. They can define, shape, and correct any unevenness in the color of your lips.

These lip liners from Young blood Mineral Cosmetics have been enriched with Vitamin E that acts as an antioxidant, as well as Castor oil that conditions the lips. Young blood is known for their chemical-free and cruelty-free vegan makeup, and this liner complies. Available in eight shades, the liners are moisturizing without bleeding or transferring. The color lasts long and can be used to outline or fill in lips.

If dry lips are your problem and you're worried about pulling and tugging while applying liners, then the Lip Perfection range from Cover girl will suit you. These liners consist of over 60% skin conditioners to keep your lips smooth and moisturized. They come in eight different hues and contain Vitamin E too. The liners provide rich colors that do not bleed or feather.

If you're looking for a plumped up lip look, then L'Oreal Paris' Colour Riche Matte liners may be the answer. They come in eight different colors and are extremely creamy for easy application. They are designed not to smudge, bleed, or feather out. The liners can be easily sharpened to create a luxe look on the wearer. The liner glides on easily, does not dry out your lips, and is long-lasting too.

This range of lip liners from NYX comes in a wide variety of 36 different hues. It is known for its velvety matte texture and appearance, which makes its applications smooth and provides a base for filling in with a lippie. The liners provide full coverage and are heavily pigmented. The liner does not pull or tug at your lips while applying.
How To Choose The Correct Lip Liner?
Always consider the following factors when selecting a lip liner:
Texture: Consider whether you would prefer a creamy lip liner or something firmer for definition. Creamy liners tend to be easier on your lips and avoid pulling, whereas more firm liners will give you a precise shape.
Shade: Opt for a darker and bold lip liner. Even if your lipstick is light in color, you can go for a darker shade of the same color. This helps in giving a well-defined look.
Color: Always opt for a liner from the same color family as that of your lipstick, so that it does not look jarring and blends together well.
Lip liners are now available in a wide variety of colors and at prices that can suit any budget. They can bring about a difference to your appearance and add finesse to your lips.
We hope our compilation of the best drugstore lip liners helps you pick some affordable ones that become a staple in your makeup routine.
What band of lip liners do you usually prefer? Tell us about it in the comments section below.
The following two tabs change content below.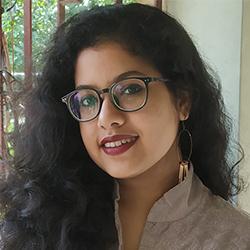 Poulami Nag
Poulami Nag is a writer and associate editor at MomJunction. She did her MA in English from Miranda House, University of Delhi and has qualified UGC-NET. Her journey as a content writer began in 2017 and since then she has garnered diverse interests along the way. Her knowledge of literature and language has given her an eye for detail and...
more