Old toilets consume excess water and utilize more power. Dual flush toilets are effective low-flush options invented to address the water issue.
The dual flush toilets use the right amount of water to complete the job by offering two flushing options. They conserve water in comparison to the other toilets. With different styles and several features, finding the right option could be confusing.
Here, we list the best dual flush toilets for you to choose the suitable product.
Types Of Dual Flush Toilets
One-piece toilets: These are tinier toilets that sit at a seat height to offer comfort.
Two-piece toilets: They come detached in two pieces and hold a traditional design. It combines a bowl and a tank.
Wall-mounted toilets: These toilets have hidden flushing and tank mechanisms and can save almost ten-inch space on the floor.
They come with a wall-mounted bowl, and the toilet combo helps small bathrooms.
10 Best Dual Flush Toilets

An elongated two-piece dual flush, this has an improved yet standard design. It is manufactured with high-end features, including Dynamax tornado flush. Its advanced combination decreases the toilet cleaning frequency while minimizing the water usage and harsh chemicals. Its universal height offers comfort to individuals across ages. The seat comes with SoftClose material and can be upgraded with an electronic washlet bidet seat.
Pros
Easy to use and handle
Meets ADA compliance
Standard height for the comfort of every individual
Durable and powerful flush
Can be used in residential and commercial places
Cons
Glaze quality may not be appropriate
Bowl could have been shallow
May require cleaning after every use
The Kohler dual flush toilet is available with a round front bowl that provides a perfect solution for smaller powder rooms and bathrooms. The toilet has a nested trip lever on the left-hand side. It flushes 1.1 or 1.6 gallons of water with each flush and has a 2.125-inch glazed trapway. With standard floor-mounted installation, this flush has a DryLock system.
Pros
Standardized height
Self-cleaning option
Wider hole for water
Helps prevent leakages
Cons
Plastic handle lever
Does include a toilet seat
Primary flushing may not be good enough
The white, green, and gold Indian reserve toilet can make your bathroom stand out. This elongated ADA design with its push-button mechanism allows around 0.8-gallon water per flush. The toilet seat is made of WaterSense qualitative porcelain and high-density plastic. It has an elegant, sleek, and curvy lid, making it stand out from the rest.
Pros
Easy-to-find replacements
Looks attractive and unique
Fantastic flush system
Slow close toilet seat
Cons
May not have a comfortable height
May pose leaking issues
The high-efficiency dual-flush toilet comes with a soft closing seat to prevent slamming and breaking. It has a nicely glazed surface that prevents the growth of odor-causing bacteria, mildew, and mold on the surface. The inner trapway prevents anything from seeping into the porcelain.
Pros
Looks attractive
Proper functionality
Scratch- and stain-resistant
Cupc, WaterSense, and ADA compliant
Cons
Non-standardized toilet
Seat might be thinner
Flush may not be powerful enough
The modernized dual flush one-piece toilet is sleek and attractive. It has a glazed surface that is easy to clean and simple to maintain. The efficient dual-flush toilet lets you actively conserve water by choosing the GPF unit according to the job. It is leak-proof and super-quiet.
Pros
Made with durable material
Comfortable for every age-group
Glazed bowl
Suitable for small-sized bathrooms
Cons
Perfect for small spaces, this flush is has a sleek design. Easy to clean, it does not come with any grooves and corners. Completely glazed, its flush system is super-quiet and powerful. The hinges are durable and can be tightened easily.
Pros
A universal fit model
Looks good
Lid closes softly
Does not cause any leakages or clogs
Cons
Installation is difficult
The compact, modern one-piece toilet is a perfect fit for small bathrooms. It is shorter in comparison to an elongated toilet seat. The soft-closing seat facilitates easy use and installation. It has a quiet and powerful flushing mechanism that helps prevent clogs and leaks.
Pros
Appropriate for all age-groups
Nicely designed
Compact and sleek
Fully glazed siphon flush with a self-cleaning spray
Cons
Cannot be replaced with a standard round seat
Might need a second set of nuts and washers for installation
The specific dual flush toilet system comes with an EverClean surface that inhibits the growth of mildew, mold, bacteria, and stain. Its siphon jet bowl technology has a PowerWash rim, offering optimal performance. This ultra-high efficiency toilet has a completely glazed trapway. The H2Option dual flush is an effective gravity-flush toilet that helps save water.
Pros
Comfortable bowl height
Good looking unit
Needs a push of a button
Stays cleaner for longer
Cons
Does not include a seat
May need adjustment of buttons
The toilet is available in a modern, clean, sleek design, and compliments different styles. It has a fully skirted trapway that is easy to clean and handle. The contour of the toilet is eye-appealing. It has special holes to reach the bolts, including wax rings and bolt caps.
Pros
Standard sized toilet
Easy to clean
Sleek and modernized
Cons
Might be difficult to install
Toilet flange bolt holes are set deep inside the skirt
Holes might be too small
The extra tall toilet has a comfortable height of 20 inches. It features a new-generation dual flush system manufactured from a solid metal handle. The flush helps stand up and sit down with ease while preventing sudden falls. The lever handle of the flush is 3.5 inches.
Pros
Perfect for those with mobility issues
Regular height bowl
Stable bowl
Cons
Flush handle may not be durable
Seat may not be easy to tighten or remove
Could be flimsy and shifts sideways
What To Consider While Choosing A Dual Flush Toilet?
Here are some features to consider to choose the right dual flush toilet.
Shape of the toilet: While round seats have become old, elongated ones are trending. If you prefer an ADA-compliant seat, an elongated one works as it is five times bigger than the round ones. Elongated ones are comfortable than round ones.
Size of the bowl: Elongated bowls are two inches wider than circular bowls. While round-sized bowls are anywhere between 16in to 17in, elongated ones are 18in to 19in. Round bowls are compact and take less space than elongated ones.
Flushing mechanism: There are two flushing structures – gravity-flush system and pressure-assisted flush system. While the former is easier and ordinary, the latter is resourceful and uses less water.
Aesthetic appeal: Buy a toilet that will match your bathroom's interiors. Keep in mind that most models come in elongated and rounded bowl shapes. Pick something that compliments the décor and individuality of the bathroom.
Usage of water: The newer models come with improved technology, helping you save water. They use intricate technology and need one gallon of water or even less with each flush. Consider this option before choosing a specific toilet.
Now that you are familiar with how good a dual flush could be, ensure that you choose the best available option. Consider the list mentioned above and keep these factors in mind while buying a new toilet.
Recommended Articles: 
The following two tabs change content below.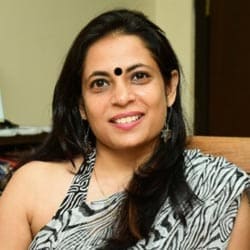 Priti Bose
Priti Bose is a poet, songwriter and blog writer. She did her masters in English, Public Relations and Advertising. Her creative skills and hunger for details make her do in-depth research on the topics she covers. For MomJunction, she writes on product analysis and reviews, especially for kids' products, toys and gifts. Before her association with MomJunction, Priti worked in the...
more