Dust bunnies accumulate quickly around the house and make dusting an everyday household chore. Getting rid of dust from your blinds can be a tedious task, but it is essential to protect yourself and your family from allergies and infections. Using the regular feather duster moves the dust from one place to another, but a microfiber duster can trap the dirt.
The dusters are reusable and cover a large surface area in one swipe. They also come with extension poles to reach high blinds. We have prepared a list of the best dusters for blinds to make the task easier and efficient for you.
11 Best Duster For Blinds

The Hiware Blind Duster works excellently to clean your window blinds, AC blind, car blinds, etc., and is made up of premium quality and sustainable polyethylene. It is lightweight and effectively cleans off the dust. The duster features radian arms with three blades to clean tops and bottoms together, and five microfiber cloths can make the dusting process quicker. The sleeves are easily washable and reusable.

The Heoath Duster features an extra-long handle of  30-inch" to the 100-inch extendable range, which helps clean dust and cobwebs from the ceiling fans and blinds. The soft rubber tip prevents the top from scratching surfaces. The product has a flexible cleaning head that is bendable up to 90°. The duster features advanced split fiber technology that gets electrostatically charged to attract the dust, while the hanging hole at the base collects the dust. It doesn't take extra space and efficiently cleans the blinds.

The Ruimaican Blind Duster is made using high-grade and durable polyethylene that considerably cleans the AC blind, window blinds, and car blinds. The package includes two pack brush and six microfiber sleeve clothes that are easily washable and reusable. The duster features radian arms with three blades, suitable for any blind. The unique arms easily clean the pesky corners and top blinds.

With a fluffy microfiber head, Mr. Siga Duster smoothly covers a large surface area and attracts dust and pollen. It features a TPR rubber handle that has a non-slip grip to enhance reliability. The duster is machine-washable after detaching the microfiber. You can use this versatile product for cleaning window blinds, bookshelves, AC blind, computers, and ceiling fan blades.

The J&A Duster features a pure lambs wool head and a sturdy wooden handle that lasts longer. Its flexible head and soft texture don't scratch the surface of the objects. The duster head is anti-static and contains natural lanolin that works wonders to attract the dust bunnies and reach the dark corners. The duster is perfect for cleaning blinds, ceiling fans, car windows, keyboard, and computer screen.

Webster Cobweb Duster is made of stainless steel pole and durable microfiber. The product features innovative split fiber technology that attracts dust, hair, and pollen with ease. It has an extra-long extendable handle that can reach up to100-inch to clean cobwebs, blinds, ceiling fans, and chandeliers.
The easy-to-bend brush can reach the hard-to-reach corners easily for efficient cleaning. It is lightweight and easy to wash. Just detach the head off the duster and soak it in warm water, rinse, and air dry. The hanging hole at the base of the rod makes it convenient and easy to store the duster.

The Window Venetian Duster has seven slats that can efficiently clean six blinds at once. It is made of premium-quality cotton bristles, and ABS handle that makes it last longer. The product is designed according to your hand's shape and features an easy-to-handle brush with shutter blades. The roller is easily detachable and is machine-washable. The item is suitable for all types of blinds. It is lightweight, easy to carry, rust-proof, ensures a comfortable grip, and is ideal for different blinds.

Featuring microfiber fingers, Unger attracts dust balls, hairs, pollen and conveniently fits different blinds that are up to three inches deep. The microfiber sleeves are easy to detach, reusable, and machine washable. The mini blind duster brilliantly removes dust particles and filth from every corner and can be used to clean window blinds, AC blind, car windows, and ceiling fan.

The Janeyo Microfiber Duster features a soft rubber tip at its top that protects the delicate surfaces from scratches. It is made using premium-quality materials with an extendable handle that can reach from30in to 100in. Therefore, it can easily clean high ceiling fans, tall corners, window blinds, and fan blades. The duster is bendable and can easily clean the pesky corners and tricky areas. This product is easy to clean by detaching the head and soaking it in warm water for a thorough rinse and air dry. The hanging pole at the base of the rod makes storage easy.

This is a long-lasting product that effectively cleans blinds, furniture, moldings, and ceiling fans. The dusting fingers effortlessly spin 360° for dusting surfaces of wood, plastic, metal, and glass. The three-finger microfiber duster can brilliantly clean the tough areas and tricky spots. These microfibers are reusable and super easy to clean.


The PP-made microfiber duster is robust and long-lasting. The product comes in a package, including three blind cleaner tools, three window track cleaning brushes, and six detachable sleeves. The handy product is super easy to use, and its microfiber cloths are easy to wash. It also features radian arms that make it suitable for different blinds.
How To Choose The Right Blind Duster?
Here are some features to consider while buying a duster for blinds.
Type of duster: Dusters are made of various materials, including microfiber, wool, and feather. Microfiber dusters are popular as they are reusable and feature a natural electrostatic charge that attracts the dust balls from every corner.
Ease of cleaning: Look for a duster with a detachable head that is easy to clean and machine-washable. It makes it convenient to use.
Design: Buy a duster with an extendable handle to dust the ceiling and other high spaces. A duster with a bendable head helps clean the pesky spots.
Size: Buy a handy duster that does not take much space and is easy to store. Some have a hanging hole at their base to ensure not to take much space.
Price: Dusters for blinds are available at varying prices. Choosing a product that suits your requirement and fits well in your budget is easy when you know what you want in the duster.
Soft brushes: Look for a duster with soft brushes if you need to use it on delicate surfaces. The hard bristles can leave scratch marks on the surface. For this reason, microfiber or static sleeves help clean soft surfaces.
Frequently Asked Questions
1. How do you keep blinds dust-free?
Make use of dryer sheets to keep your blinds away from dust. Tilt the slats of your blinds to efficiently dust both the sides and make use of a wet sponge or detergent for removing stains.
2. Is it better to dust or vacuum first?
It's always better to dust first so that the dust particles that float in the air and settle down on the floor during the process of dusting can be easily removed by vacuuming.
Getting rid of the dust is essential to keep the surroundings healthy and clean. It is unsafe to live in a space with too much dust, leading to allergies and other respiratory issues. Plus, dusty blinds do not make a pleasant sight. We hope our list of the best duster for blinds and the buying guide will help you pick the right duster to quickly and easily dust the bunnies.
Recommended Articles:
The following two tabs change content below.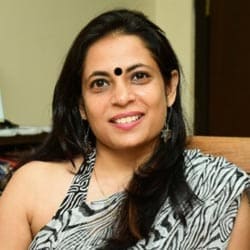 Priti Bose
Priti Bose is a poet, songwriter and blog writer. She did her masters in English, Public Relations and Advertising. Her creative skills and hunger for details make her do in-depth research on the topics she covers. For MomJunction, she writes on product analysis and reviews, especially for kids' products, toys and gifts. Before her association with MomJunction, Priti worked in the...
more