If you enjoy a cup of strong coffee in the morning, this list of the best espresso tampers is for you. Espresso tampers are kitchen devices that contain a base and a handle for pressing the coffee grounds into the machine's basket. The tool helps you press the grounds evenly to prepare a strong espresso shot. If you have an espresso machine, a good-quality tamper will help you make a delicious cuppa. With several designs and features, you can explore our list to find the right espresso tamper for yourself.
Top Products From Our List
11 Best Espresso Tampers
The HIC Dual-Sided Coffee Tamper compresses coffee grounds in a leveled and dense manner. It is made of high-quality material and ensures that pressurized water flows through a uniformly dispersed puck for a flavorsome extraction. This 50mm coffee tamper is designed to create the required gap between the machine and the ground's top.
Pros
Promises effortless tamping
Does not clog
Easy to clean
Dual ends fit most portafilter baskets
Strong and durable
Resistant to natural acids present in coffee
Comfortable handle design
Cons
Outer coating easily peels away
Made of chrome-plated iron and weighing 1.3lb, the Apexstone espresso tamper has a base diameter of 51mm and a height of 80mm. It enhances the experiences of preparing a tasty cup of coffee or espresso at home. The heavy-duty tamper is made of solid iron and is suitable for tamping fresh ground espresso before brewing.
Pros
Strong and sturdy construction
Excellent finish
Comfortable handle
Convenient to clean
Resistant against corrosion
Cons
Chrome plating may not be durable
Loved by baristas, this reliable coffee tamper is made from food-grade stainless steel. It measures 51mm and has a perfectly flat base for better results. The velvet storage pouch makes it a thoughtful gift option for a coffee enthusiast. Treat your ground with this useful tool to enjoy a perfect shot.
Pros
Ergonomically designed handle
Flat bottom ensures consistent tamp
Durable and strong
Comes in a classy package
Cons
May form dents or scratches on regular use
Measuring 51mmm in diameter, this stylish espresso tamper is suitable for various pump espresso machines. It is calibrated to give the right pressure to the ground coffee present in the filter. The base is made of stainless steel, and its handle is made of natural wood.
Pros
Strong construction
Comfortable weight
Calibrated design makes leveling easier
Easy to clean
Corrosion- and rust-resistant
Cons
Measuring 58mm, it comes with a flat 18/8 stainless steel base and a wooden handle. The convenience of dual height adjustments makes it a suitable design for most people. It looks great with a color tone of black, silver, and brown.
Pros
Fits most portafilters baskets of 58mm diameter
Comfortable and reliable wooden handle
Two height adjustments
Durable and long-lasting
Free from rust and corrosion
Cons
Lightweight and needs extra pressing
The Wingjip 53mm espresso tamper is made of 304 stainless steel and has an aluminum handle that makes it stylish and comfortable. The unique spring compression mechanism ensures consistent tamping pressure to compress grounds uniformly. Each press applies 30lb of pressure to create a perfect shot of espresso.
Pros
Rust-proof and stain-proof
Easy to use, clean, and maintain
Anti-slip design offers a good grip
Ensures consistent and reliable results
Strong and durable
Offers great pressure
Cons
May not have a clean finishing
The Dailyart Espresso Tamper measures 58mm and is made of food-grade stainless steel. It is perfect for professional Barista espresso machines and applies 30lb of uniform pressure. You will feel a subtle sound of a click when tamping.
Pros
Healthy and safe to use
Free from rust and corrosion
Ergonomically designed aluminum handle
Calibrated construction
Durable and strong
Cons
May take time to get the technique right
A set of 58mm automatic tamper and a tamper mat make a perfect fusion of design and performance. Made of high-quality stainless steel and real wood handle, it has a flat base to compress the coffee evenly. It is compatible with most espresso and coffee machines and can be a wise pick if you are a barista.
Pros
Strong wooden handle
Silicone tamper mat promises easy storage
Easy to clean
Removable handle
Long-lasting construction
Dishwasher-safe stainless steel base
Cons
Not suitable for regular use
The Omgogo Coffee Tamper is smartly designed with a base diameter of 49mm and features 18/10 stainless steel and a wooden handle. Designed to last longer, it is resistant to corrosion and rust. It is regarded as a premium coffee bean press that would never disappoint you.
Pros
Works well with semi-automatic and automatic espresso machines
Comfortable handle design
Strong and durable construction
Flat base promises uniform pressure
Cons
Handle may require tightening
Made of stainless steel, this could be one of the best espresso tampers with a flat base that distributes smooth and even pressure. The tamper is available in three different handle colors of blue, red, and rose gold. This 49mm tamper can fit different portafilters and small baskets.
Pros
Easy to clean
Offers an ergonomic and comfortable fit
Flat base delivers uniform pressure
Decent weight
Strong and functional
Cons
Not dishwasher-safe
Could be small for large portafilters
Crafted from a single piece, it is a stainless steel espresso tamper with a lifetime guarantee. This high-quality design with a base diameter of 58mm makes a classy present for any coffee lover. Designed for optimum extraction of coffee, it promises the best taste.
Pros
Made of food-grade stainless steel
Resistant to rust and corrosion
Easy to clean
Offers comfortable grip
Decent weight
Cons
Base may not be perfectly flat
How To Choose The Right Espresso Tamper?
Consider the following specifications to choose the best espresso tamper.
Size: Tamper sizes vary between 48mm and 58mm, with most brands using 58mm.
Weight: A tamper should have a decent weight of one to two pounds for the correct pressure. Their heavier tamper delivers up to 30lb pressure.
Bottom: You can select either a flat or convex surface. Convex ones are designed to prevent channeling, and flat ones ensure uniform pressure.
Grip: Look for a handle with a good grip to apply even pressure on the coffee grounds.
Frequently Asked Questions
1. How is espresso tamper measured?
The size of the espresso tamper should be smaller than the inner diameter of the portafilter basket. Consider a tamper that is around 0.75mm smaller compared to the size of the filter basket.
2. How do you tamp down espresso?
To tamp down espresso, ensure that the portafilter basket of the machine is dry and clean. Add the ground espresso to form an even bed and tamp the shot using a uniform pressure of 30lb.
3. Why is tamping necessary?
Tamping is necessary to enjoy the taste, flavor, and richness of coffee. As water passes through the coffee grounds, it takes more time to extract the flavor and gives the best-tasting coffee.
If you are particular about getting the perfect espresso shot, you need a good espresso tamper. We hope our list of the best espresso tampers helps you get your hands on a reliable and durable espresso tamper. So, check features and compare options to buy one that is most useful to you.

Recommended Articles:
The following two tabs change content below.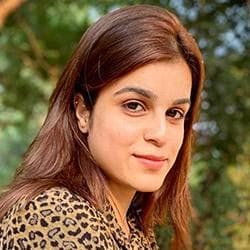 Sakshi John
Sakshi did her graduation in Journalism from the Madras Christian College, Chennai, before starting her career as a freelance writer. She is into blog writing and for MomJunction, she covers various topics, including products to buy for your kitchen, furniture, and other home requirements. Previously, she interned as a content writer in a cyber security firm. As a content writer, Sakshi...
more