You must have gifted clothes, toys, video games, and utility stuff to your children. But have you gifted them an experience to remember for life? Experience gifts are open-ended gifts that help children enjoy an experience and create memories. Many of these experience gifts for kids also help them develop skills, pick up new hobbies, and most importantly, spend some lovely time with family. They give them a chance to explore new things and figure out their interests.
We have come up with a list of 101 ideas of thoughtful experience gifts for kids in this post. Gift one or more to your child and find them delighted.
101 Experience Gifts For Kids
We bring you different types of experience gifts. Figure out what your child likes and pick something suitable for them.
Artsy Experience Gifts
1. Ticket to a musical
If the child is old enough to sit through a movie, gift a ticket to their favorite musical show so they can enjoy it live instead of seeing it on a screen.
2. Live shows
If musicals are not their thing, you could consider gifting them a ticket to one of the live tours. These live tours involve children's favorite cartoon characters that are fun to watch.
3. A photo album
Make a scrapbook with the best pictures of last year and gift it to your child. They have to continue the task by pasting their favorite photographs in it.
4. Movie tickets
If the child is a bit older, they would love to watch the latest movie and boast about it to their friends. Gift a ticket to their favorite movie and find them happy.
5. Craft supplies
Glue, crayons, sheets of paper, canvas, ruler, paints, beads, googly eyes, sequins, and glitter—giving these to your child will keep them engaged for a long time.
6. An instrument (with lessons)
One of the best experience gifts you can give a child is helping them learn music. You can subscribe to online lessons or teach them yourselves.
7. Pottery painting studio passes
For creative children, a pass to a pottery painting studio can be the ultimate way for enjoyment.
8. STEAM subscription boxes
STEAM (science, technology, engineering, art, math) kits offer a huge variety of choices to your child to create and explore new territories.
9. Seeds
Help children sow seeds and get them close to nature.
10. Garden set
A garden set helps tiny tots learn about taking care of their little garden patch.
11. Terrarium supplies
Building and maintaining a terrarium requires patience and commitment. You can even encourage them to grow exotic plants in the terrarium.
12. A diary
A child who journals can express their thoughts well. A diary is a gift that can never go wrong.
13. Question-a-daybook
These books come with a question for each day. It can be a fun activity for children to answer these questions daily and introspect after a few months or even years.
Special Occasion Experience Gifts
14. IOU for an outing
If you want to spend time with the child, gift them IOU (I owe you) tickets for an outing whenever they wish to go outside.
15. Ice cream coupons
Children love ice cream. Gift them coupons so that they can get ice creams whenever they want.
16. Coupon books
Gift the child a coupon book to make their own rules and exchange the coupon for it. You can also make entries yourself before gifting.
17. Meet Santa Claus virtually
Did you know you can now talk with Santa virtually? You could even go on a tour of his house. It can be a great gift for Christmas!
18. A virtual magic show
Children love magic shows, and they will be happy with an online magic show. You could even throw in some lessons.
19. Petting farm passes
Various petting farms allow children to touch and interact with animals. If the children are interested in animals, this one can be a great gift.
20. Kindle gift card
If the child is fond of reading and has a Kindle device, you can gift a Kindle card to buy any book they want.
21. Audible gift card
Audible contains audiobooks and is another interesting gift idea for children of all ages.
22. Airbnb gift card
The Airbnb gift card helps the child and the family create good memories all the way.
23. Hot chocolate date
Take the child to the nearest coffee shop and let them enjoy a hot chocolate (or anything they like).
24. Restaurant gift cards
Many restaurants issue gift cards. You may gift such cards to your little ones and let them eat what they want.
25. Bowling tickets
An evening spent in a bowling alley is something a child will enjoy.
26. Family outing
A family outing or a picnic helps children have a happy time creating memories with family.
27. A date
If you are a busy parent, arrange a lunch or dinner date with your child once in a couple of weeks. Be sure you devote your time to them.
28. Movie night
The best part of a movie night is that you can plan it at home. Put on your favorite movies, make some popcorn, switch off the lights, and cuddle up for an awesome experience.
29. A favorite meal
Make the child feel special by cooking their favorite meal right at home.
30. A hairstyling session
Preteens and teenagers are conscious about their looks. Take them to a hairstylist and get their hair styled as per the latest fashion.
31. A mani/pedi session
Take the child to a mani/pedi center for some much-needed hand or foot care and a relaxing session.
32. Fun lunch
Instead of going to restaurants for lunch, ask your children where they would want to go. Choose a fun place and visit it for an unconventional lunch.
33. An afternoon of fishing
Pick up your fishing gear and take the child to spend the afternoon fishing. It is one of the best ways to teach patience.
34. A weekend with grandparents
Grandparents and grandchildren cherish their relationship, and a weekend together will strengthen their bond of love.
35. An outing with cousins
No matter how many siblings a child has, cousins always hold a special place in a child's heart. Take them all for an outing.
36. Sleepover with a friend
Let your child select their friend for a sleepover. You can have it at your home and let them have a lovely experience.
37. Bookstore gift cards
Just like library memberships and Kindle gift cards, bookstore gift cards can bring children a lot of joy.
38. Subscription to a streaming service
Choose a streaming service that caters to children's watching requirements and gift them a year's subscription.
Gifts To Visit New Places
39. City tours
While we often see new places, we neglect to see our town or city. Take the child on your city tour and let them explore it.
40. Date coupon books
With this coupon book, the child can take their parents out for a date whenever they wish to.
41. Overnight hotel stays
Children need a break from the routine once in a while. Take them to a hotel for an overnight stay and let them relax.
42. National Park passes
Going to the National Park is one of the best experiences of every child's life. Give a family pass for them to enjoy a great day with family.
43. Whale-watching tickets
Children love watching sea animals in their natural habitat. Tickets to a whale-watching session can be quite educational.
Adventure Experience Gifts
44. Passes to an amusement park
If you want an idea for a family enjoyment time, a day at an amusement park is something children will love.
45. Passes to a water park
If there is something children love more than amusement parks, it is a water park. Gift them passes to a water park for a day of wild fun.
46. Indoor rock climbing
If the child is the adventurous type, take them to an indoor rock-climbing center to burn their energy.
47. Ice skating
Take the child to an ice-skating rink and let them have an absolute blast.
48. Roller skating
A lot of children love roller skating. Just make sure you give them the right safety gear.
49. Balance boards
Balance boards are an open-ended toy that children of any age can use to improve their balance and gait.
50. Summer camp
A summer camp is a place where a child can enjoy while learning life skills like being independent.
51. Camping trip
Take the child on a camping trip to get them close to nature and develop a sense of gratitude.
52. Blanket fort competitions
Hold a competition for building the best blanket fort. The one who builds the best one gets a certificate and a medal.
53. Helicopter ride
A helicopter ride is an amazing experience gift for kids. They will cherish it forever.
54. Horse riding
Many children would love riding on horseback, and you never know they may learn the skill.
55. An online escape room
There are online escape rooms available for families willing to work together to "escape." That would be a memorable experience for children.
56. A hot air balloon ride
It would be an out-of-the-world experience for adults and children alike. Take them on a hot air balloon ride and watch their excited faces.
57. Ski mountain lift tickets
Get ski mountain lift tickets or rentals for the children and let them have a fascinating experience.
58. Fishing gear
Gift them fishing gear so that they can go with the person of their choice whenever they wish to.
59. Gymnastics
Children are flexible, and a good gymnastics instructor can help them become professionals.
60. Camping gear
Gift your child camping gear and see them develop a love for adventure. They can even hold camps in their backyard.
61. A train ride
Nothing can cheer a child up like a train ride down the countryside. They can learn new things all the way while enjoying the experience.
62. An airplane ride
If the child is a fan of flying and airplanes and is not queasy of heights, book an airplane ticket and take them on a ride.
Charity Gifts
63. Sponsorship for an animal
There are international animal welfare societies, such as WWF, looking for sponsorships to support various endangered animals. If your child wants to sponsor, gift a sponsorship.
64. Volunteer experience
Caring for others and serving people is always a great learning experience and helps children develop kindness and gratitude.
65. Charity donations
Various charity organizations encourage your children to donate to global causes and illnesses. These charities also help children understand their privileges and start a dialogue for bettering the lives of people globally.
Gifts That Teach Kids Something New
66. Subscription to a kids' magazine
A subscription to a kids' magazine makes sure the child gets the feel of reading physical books while learning new things about the world around them.
67. Memberships to attractions
Gift a family membership to the local zoo or museum so that the child can spend a wonderful day with their family.
68. Behind-the-scenes tours
Many zoos and circuses offer behind-the-scenes tours where children can interact with the animals.
69. Library subscription
It is one of the best gifts you can give a child. The ability to choose the books they want will make sure the child develops a love of reading.
70. Monthly book subscription boxes
If there is no library near your place, you can gift the child monthly book subscription boxes where the child gets two to four handpicked books delivered to them every month.
71. Educational box subscription
Educational boxes contain a lot of play ideas and activities for children for their mental and emotional development. They also help in reducing screen time.
72. Pottery classes
Pottery is a new skill that children are usually eager to learn because they can make something new out of clay. Get them to a pottery class to hone their skills.
73. Music classes
If the child is interested in music, you can get them enrolled in a music class.
74. Dance classes
Dance classes are the best places to get a child out of their home and exercise while enjoying themselves.
75. Coding classes
Numerous companies teach online coding to children. Coding is the future, so getting a child enrolled in a coding class can benefit them.
76. Science kit
Whether or not the child likes science at school, a science kit will make them fall in love with it.
77. Cookery classes
If the child is a budding chef, gift them a pass to a cookery class. Let them thank you later.
78. Baking classes
Baking is an art many people strive to perfect. Get the child into a baking class and sit back and enjoy the results.
79. Mechanical toolbox
A mechanical toolbox contains play stuff for building and dismantling things. Watch children tinker for hours with this toolbox and surprise you.
80. Creative toolbox
A creative toolbox contains things that a child needs for creating something new. They could be crayons, different paints, pencils, or markers.
81. Robot kits
If the child is interested in robots, gift them the kit to explore and learn how robots work and how they can make better robots.
82. New skill
Offer to teach a new skill—it could be something they like and have wanted to do for a long time.
83. Baseball tickets
Kid-friendly parks are where children can practice their baseball skills—a visit to see a baseball game can be fun.
84. Skiing or ice-skating lessons
If the child is interested in skiing or ice-skating, you can hire a coach for them.
85. Martial arts classes
In today's world, learning martial arts is a necessity than a hobby. Enroll the child in a martial arts class of their choice.
86. Planetariums
Give your space-obsessed child a surprise by taking them to a planetarium and letting them observe things in space.
87. Sports lessons
Find out your child's favorite sports and try giving them lessons in that sport.
88. Indoor games coaching
Many indoor games such as chess and snooker need proper training. Enroll the child in after-school online coaching classes.
89. Swimming lessons
Swimming is a life skill that everyone must learn. It is one of the best forms of exercise. Coach the child yourself or hire an expert coach.
90. Surfing lessons
Get a good coach to teach surfing to your child. They will have the time of their lives and might become experts.
91. Cupcake decorating classes
Children love making and decorating tiny cupcakes, especially as they are so sweet and beautiful.
92. Cake frosting lessons
Cake decoration is art different from baking cakes. Enroll the child in a class and watch them learn to create beautiful masterpieces.
93. Sewing classes
Sewing is a skill that is fast disappearing due to the busy schedules of children. Sewing is therapeutic, and a child will learn a new skill, be it hand embroidery or working with a machine.
94. Knitting/crochet lessons
Teach children to make beautiful woolen sweaters, caps, mittens, and toys by enrolling them in a knitting or crochet class.
95. Painting ceramics classes
Many children love painting ceramic mugs, flower pots, and toys. Local stores and malls often hold ceramic painting workshops where they can learn a variety of things.
96. Board games
Board games are known for bonding families. Get a classic board game for some fun time with the children.
97. Beads set
Bead sets come with a variety of beads, threads, and other decorative materials. Children can make bracelets and necklaces for themselves and their friends.
98. Soap DIY kits
Encourage the child to make soaps in a variety of shapes and colors with this DIY soap kit. It makes a good return gift as well.
99. Wood DIY kit
Woodworking is a skill that children can develop when they are young as it will prove useful all their life.
100. T-shirt painting sets
Gift a t-shirt painting set to a child and watch them spend hours creating their favorite designs on their favorite t-shirts.
101. Cooking/baking supplies
Gift these supplies to the budding chefs and watch them spin out miracles in the kitchen.
Benefits Of Experience Gifts
Apart from improving relationships and reducing stress, here are some benefits of experience gifts for kids.
1. Less clutter
Toys and other objects may turn into clutter as they lie around, adding to the mess. But experience gifts focus on increasing family time and reducing clutter and stress.
2. Making memories
Experience gifts help create memories that last longer than toys. They also focus on teaching a new skill to the child, thus allowing them to explore new territories.
3. Bonding
Family time is important in the upbringing of a child. A child who spends quality time with their parents learns to be balanced. Experience gifts for kids allow families to spend time together and enjoy.
4. Entertaining
Experience gifts are entertaining and super fun for children and adults alike. They spark a new interest in culture or hobby.
Experience gifts for kids will make sure children have a wonderful time and create a lifetime of happy memories. While toys and clothes are common, these gifts make for a unique and memorable gifting experience, both for you and the child. Offer them any of these experience gifts and enjoy the happiness that comes along with it.
The following two tabs change content below.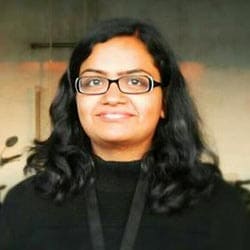 Nisha Bharatan
Nisha Bharatan is a freelance writer with experience in writing health and finance content for various Indian and international clients. An engineer by profession, she also did content marketing courses to complement her interest in writing. Nisha writes articles centered around kids' development, their activities, crafts, games, and fun elements that keep children and families entertained. Her research skills and experience...
more