Eye makeup can be a troublesome job for people who have sensitive eyes. But even they long to achieve those extra-winged eye-lines and dramatic eyes but usually don't have the best eye makeup for sensitive eyes. Thus, it often leads to itchiness and redness around their eyes. Finding and sticking to eye makeup products safe for sensitive eye people can make a huge difference in resolving their eye makeup issues.
Check out our list of the best eye makeup for sensitive eyes, and look through their pros and cons to pick one for yourself.
11 Best Eye Makeup For Sensitive Eyes
The manufacturers or brands may claim their products are suitable for sensitive eyes. But as a careful buyer, you should know about the ingredients and understand which ones may cause you irritation. Read the label and then make a purchase.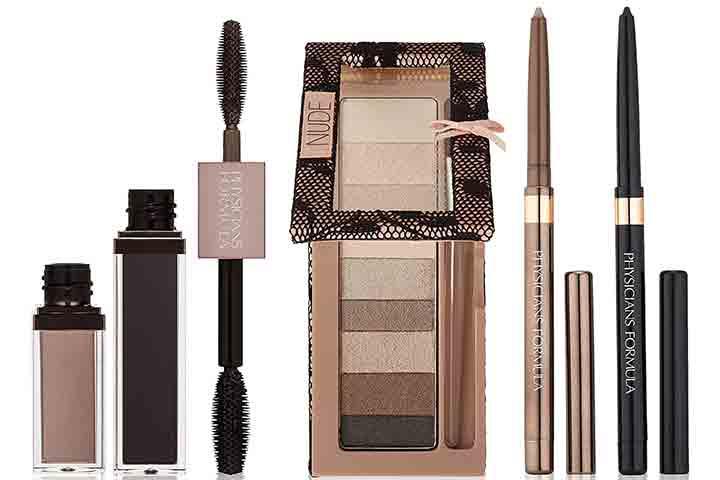 The nude makeup kit that comes with two mascaras, two eyeliners, and an eye shadow palette with nine shades. All of them are formulated using natural ingredients and do not contain any harsh chemicals. They can be used by people with sensitive skin and those who wear contact lenses.
Pros
Long-lasting wear
Hypoallergenic and tested
Recommended by dermatologists, allergists, and ophthalmologists
Cons
Mascara may dry quickly
The kit may seem too small
A two-in-one makeup product for sensitive skin, this liquid eyeliner plus eyelash serum is a high-tech Japanese formula to give a beautiful look to your eyes. It is hypoallergenic and formulated without any harmful substances. The product is available in two colors, black and dark brown. This video review will help you learn more about the product.
Pros
Dermatologist-approved
Water and smudge-resistant
Nourishing and long-wearing
Cons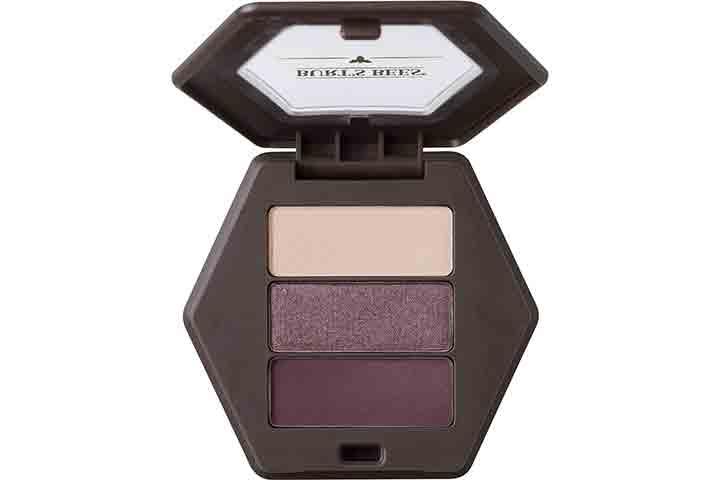 Formulated with natural ingredients such as vitamins, honey, and bamboo, which is delicate on your eyes, this product is gentle on the skin and the eyes. It is free from parabens, synthetic fragrances, phthalates, talc, petroleum, silicones, and SLS. It comes in four shades, including shimmering nudes, countryside lavender, dusky woods, and blooming desert.
Pros
Gentle and long-lasting formula
Easy-to-blend and smudge-free
Nourishing mineral formula
Cons
Too powdery and may flake
Soft on the eye, this eye pencil smoothly glides to give you a clean stroke. This makeup product for sensitive eyes is free from any harmful chemicals. It comes with a sharpener and is easy to apply.
Pros
Hypoallergenic and cruelty-free
Dermatologist-approved
Waterproof formula
Cons
Too dry and may not last for long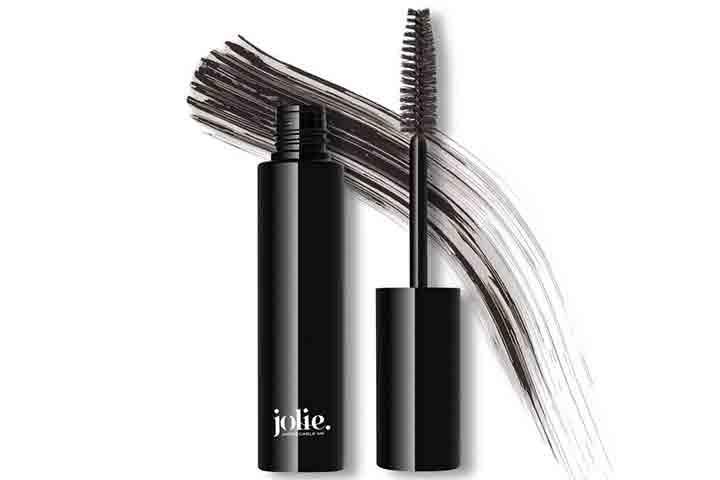 Made for sensitive eyes and contact lens wearers, this mascara is gentle on the eyes. The water-soluble formula can be applied and removed easily. It comes in three colors, including black, black and brown, and navy blue. The mascara comes in a sleek oval-shaped black bottle.
Pros
Non-irritating and fragrance-free
Gentle and hypoallergenic
Provides natural-looking lashes
Cons
It does not last for long
This mascara is suitable for sensitive eyes as it is free from fragrance and parabens. The product is ophthalmologist- and allergy-tested and adds volume to your lashes. The product is formulated with jojoba oil that provides comfort to your eyes. This video will help you make an informed decision about your purchase.
Pros
Waterproof formula
Offers three-dimensional volume to lashes
Jojoba oil nourishes the eyelashes
Cons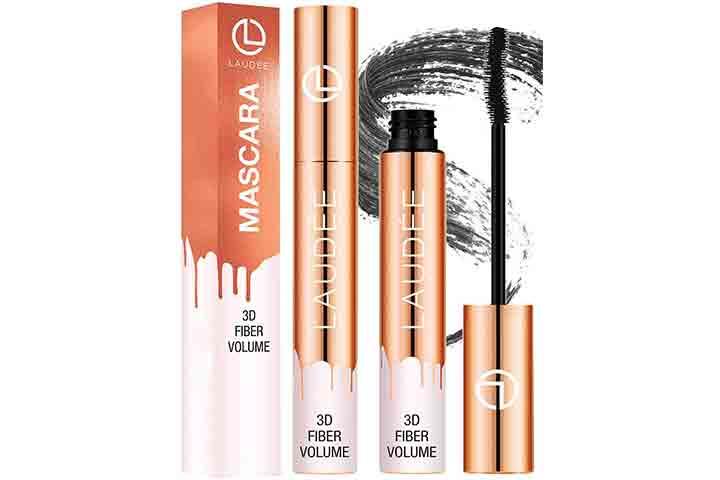 The long-lasting mascara comes with a curve comb and curls your lashes, giving them a beautiful effect. Its gentle formula is based on three-dimensional microfibers to make your lashes look longer and dramatic. It is easy to apply and remove and provides deep pigmentation.
Pros
Waterproof and hypoallergenic
Deeply pigmented and flake-free
Provides thicker, voluminous, and longer lashes
Cons
Too thick and may dry quickly
Want to make your eyelashes extra-long? Use this eyelash glue to attach fake lashes safely. This enables quick and convenient application and can be easily removed using a makeup remover. The glue is latex-free and is safe to use for sensitive eyes and is suitable for all types of lashes.
Pros
Gentle, odor and formaldehyde-free
Gets transparent in a few seconds
Cons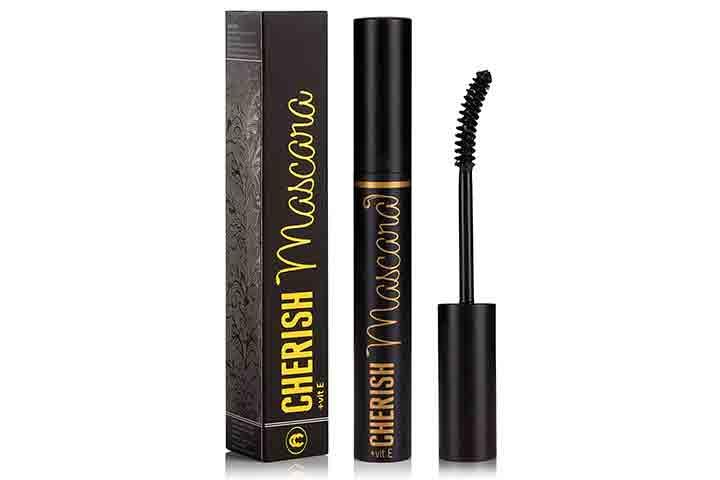 This mascara contains vitamin E complex that provides volume and length to your lashes. It comes with a curvy brush that offers a natural curvature to your eyelashes. The product contains a vitamin complex to offer nourishment and does not include harmful chemicals to keep your lashes safe.
Pros
Made with natural and tested ingredients
Provides long-wear
Water-resistant, sweatproof, and hypoallergenic
Cons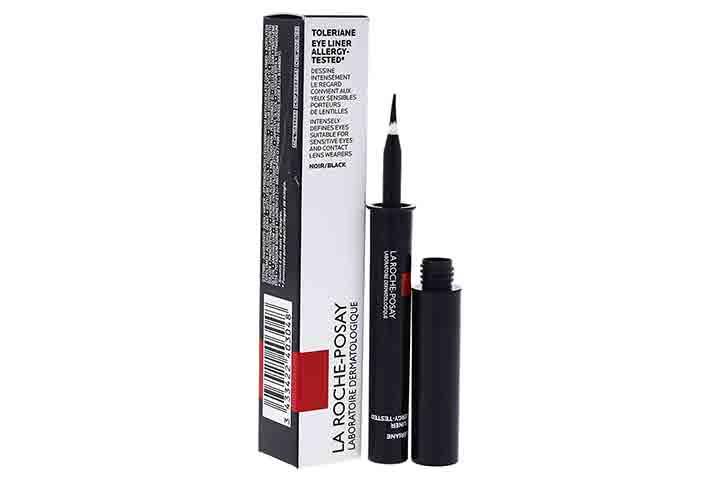 Formulated using natural wax, this liquid eyeliner is suitable for contact lens wearers and those with sensitive eyes. Its tip provides easy application and adds an intense effect to your eyes. Its natural wax formula helps you have clean lines in just one stroke and also protects sensitive eyes from drying.
Pros
Ultra-flexible tip brush
Paraben and fragrance-free, and allergy-tested
Provides precise and clean lines
Cons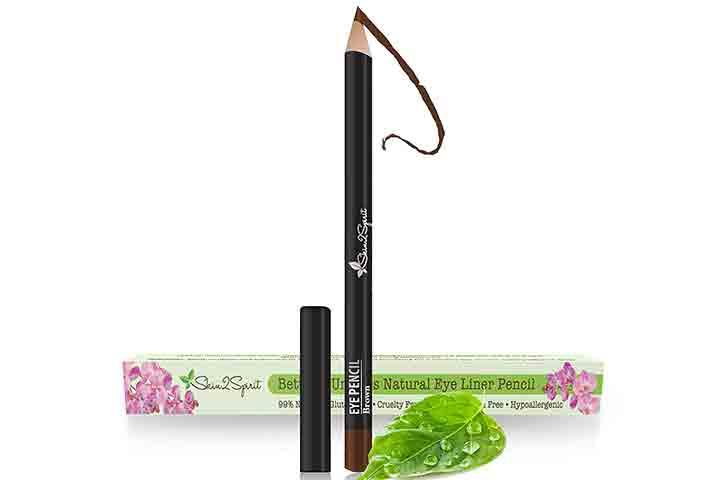 This eyeliner pencil is formulated with botanical ingredients and healing oils such as castor oil, jojoba oil, shea butter, and cocoa butter. It goes smooth and soft on your sensitive eyes. It can be removed easily too. The product is free from harmful chemicals and suitable for sensitive skin.
Pros
Vegan and cruelty-free
Long-lasting and hypoallergenic
Available in two colors, black and brown
Cons
How To Choose The Right Makeup For Sensitive Eyes?
If you have sensitive eyes, you should not pick just any eye makeup. Keep these tips in mind to choose safe eye makeup products for yourself.
Ingredients: When you have sensitive eyes, you should always read the label to check for the ingredients. Go with products that are formulated with natural ingredients and are free from harmful chemicals, parabens, sulfates, petroleum, and fragrances.
Brands: Look for brands whose products have been recommended by dermatologists and tested as per the standards. Most of the brands manufacture hypoallergenic products that are safe and non-irritating for eye makeup. Some well-known brands are cruelty-free and formulate vegan products only.
Skin type: You should also choose eye makeup products based on your skin type. If you have sensitive and oily skin, then you should not use products formulated for dry skin. Do figure out what suits you and what doesn't, and then pick up the products.
Patch test: If you have sensitive skin, you need to do a patch test even when you buy products from reputable brands. After performing a patch test, wait for 48 to 72 hours and then use the product if there are no side-effects.
Why Trust MomJunction?
Poulami Nag is a product writer with expertise in skincare and beauty products. She understands the struggle of people with sensitive eyes in finding the right makeup. Hence, she has put together a list of the best eye makeups, along with their formulations and detailed descriptions about their use, advantages, and disadvantages. You can select the right one for yourself with the help of the buying guide provided here.
Recommended Articles: