If you are looking for de-stressing devices, you should consider investing in the best eye massagers. These devices help you unwind after a long day of being glued to the computer, reduce the soreness of your eyes, alleviate pain, and remove stress in the eye sockets.
We have carefully curated a list of eye massagers that can be helpful for you. Before you purchase one, we recommend you consult with your ophthalmologist about its usage.
Top Products From Our List
Top 10 Best Eye Massagers
This rolling massager has been designed to stimulate the blood circulation and collagen production around your eyes. It helps tackle  minor inflammation, dark circles, and puffiness.
Features:
The package includes a vibrating facial roller, a massager, one AA battery, and an under-eye press.
The facial roller with controlled vibrating technology and Rose Quartz stone improves blood circulation, promotes collagen production, and reduces fine lines and wrinkles.
The eye press aids in reducing puffy eyes and dark circles.
You may refrigerate the eye press before using it for better performance.
Searching for an eye massager that can relieve stress and prevent wrinkles around the eye? Opt for the 2-in-1 Electric Jade Roller Facial Massager by Amirce.  The device helps boost blood circulation, reduces congestion around the eye, eliminates toxins, and gives your skin a youthful glow.
Features:
The device is 100% waterproof.
It gives 6,000 vibrations per minute and does not produce any noise while functioning.
The high-frequency vibrations help in relaxing muscles.
It comes with a massage device, two rose quartz tips, a wiper, and a portable bag.
This device helps in tightening your skin and reducing the appearance of crow's feet. It gives  10,000 vibrations per minute and accelerates blood circulation, thus rejuvenating the skin and removing wrinkles.
Features
The massager is made of ABS electroplating materials, and therefore, is lightweight and rust-free.
The micro-current technology  tightens and firms the skin.
The massager helps enhance blood circulation and reduces dark circles and puffiness around the eyes.
The high-frequency sonic vibrations relieve your eyes from stress.
It is ideal for all skin types.
The built-in heating plate of this eye massager offers comfortable heating to the eyes. It boosts blood circulation and can significantly heal dry circles, dark circles, and puffiness. It  also provides you relief from muscle strain and fatigue.
Features
The moderate air compression power alleviates eye stress, pain, and fatigue.
It is equipped with an eco-friendly plastic cover and an adjustable elastic band.
It comes with in-built comforting music.
It runs on a rechargeable lithium battery.
This eye massage machine offers a cordless design and is portable. It has three massage modes for your convenience. The elastic band of the massager can be adjusted to fit the user's head.
Features
It comes with a built-in speaker. Listen to soothing music while you massage your eyes.
The gentle vibrations keep the eye muscles safe.
It provides relief from sore eyes and reduces
You may ideally use it for 15 minutes before bedtime to get a sound sleep.
It allows you to download and delete music.
It runs on rechargeable lithium battery.
This robust eye massager machine provides powerful heating massage and gives you relief from eye strain.  The device's built-in heating pads offer a comfortable temperature. It will tackle your headache, sinus pressure, dry eyes, and puffiness with ease.
Features
It induces sound sleep by massaging your acupoints.
The massager is 180-degree adjustable.
It is equipped with built-in Bluetooth
It has been ergonomically designed to offer you comfort.
It is ideal for elderly citizens and people who use smartphones and computers excessively.
The kneading trigger point therapy offers effective massage.
The stress therapy electric eye massager by SereneLIfe offers moderate air compression to prevent eye pain and strain. The portable and travel-friendly eye massager helps you reduce dark circles and achieve healthier eyes. While massaging your eyes, you can also listen to some relaxing music for relief.
Highlighted features
It comes with an adjustable elastic band.
The hand-held eye massager is available in a universal size.
It is ideal for people of all ages.
It is available in five preset massage modes.
It diminishes stress and eye fatigue and helps you feel relaxed.
This wireless eye massager offers three modes, namely cycling, med, and hard. The vibrating eye massager is soft and adjustable. If you are having a hard time falling asleep, use the massager and turn on the music. It gives you relief from headache and eye stress.
Features
It comes with an in-built speaker to give you great comfort while massaging your eyes.
You can carry the eye massager everywhere as it is wireless.
It comes with a top-quality inner-cloth material for maximum comfort to your facial skin.
The firmness of the black headband can be adjusted to fit your face shape.
It gives you relief from stress, dry eyes, migraine, and puffiness among others
Its soft vibrating power keeps your eye muscles safe.
If you are looking for an eye massager to relieve puffiness, you may end your search with this massager. It tackles eye fatigue, dark circles, pain, and stress by accelerating blood circulation. Its lightweight and 180-degree foldable design makes it easy to store and carry.
Features
It offers heating therapy for your eyes.
It offers different air pressure massage modes.
It comes with a built-in Bluetooth compatible speaker
The eye massager runs on a rechargeable lithium battery and comes with a USB cable.
It gives you relief from sore and fatigued eyes by stimulating blood circulation.
This under eye massager features five modes to alleviate eye-pain. It promotes blood circulation and helps you sleep better. The built-in speaker and prerecorded nature sounds boost relaxation. You may connect it to a Bluetooth device to listen to the music of your choice.
Highlighted features
It offers air pressure and tender vibrations to provide effective massage to
your acupuncture points.
It helps in tackling insomnia, dry eyes, dark circles, and eye strain.
It is equipped with a versatile facial steamer.
The headband is adjustable and provides a snug fit.
Factors To Consider When Buying Eye Massagers
Here are some essential factors that we should consider prior to purchasing an eye massager.
Comfort: Ensure that the eye massager is comfortable for you because the eye is a very sensitive part of your body. Check the settings before buying an electric eye massager. Some massagers are designed just for specific head and face shapes. So, ensure that the size of the massager is adjustable.
Music: The availability of this feature will help you derive maximum comfort. It will also help in inducing sleep. For sleep-deprived individuals, this feature works wonders.
Power: You may need to check how the eye massager is powered. Some massagers are rechargeable, while other models rely on batteries. If you intend to buy a massager that functions with the help of batteries, you may have to purchase batteries quite frequently.
Frequently Asked Questions
1. How should I use an eye massager?
The leading eye massagers rely on various technologies to reduce puffiness, soreness, and strain. Here is how one should use an eye massager for optimum results:
Apply an eye cream after washing your face with lukewarm water and wiping it with a soft towel.
Switch on the massager.
Adjust the setting options to meet your requirements and select the ideal vibration intensity. Move the device around the eye area for a few minutes.
You may repeat the process until you get relief in your eyes. You may also read the user manual to derive the maximum benefits from a massager.
2. Do Eye Massagers Really Work?
When you use an eye massager consistently, it will offer you the desired result. A massager helps in providing comfort to the eye muscles, nerves, and pressure points. 
Eyes are sensitive organs, and you may not want to take any risk with them. Therefore, follow all the safety instructions recommended by the manufacturer. If you feel any discomfort, stop using it and see a doctor.
Which of these eye massagers appeals to you? Let us know in the comments section below.
Recommended Articles: 
The following two tabs change content below.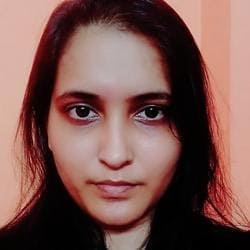 Sristi Suman
Sristi Suman is a freelance content writing covering various segments and specialties. Driven by her love for writing, she expanded her arena to industries, including travel, automobile, FMCG, and infrastructure. She has been associated with MomJunction for more than two years and covers the products in the sports, adventure, travel, and health sections. Sristi continues to tread industry verticals and...
more