Our skin pores get clogged when dirt, dead skin cells, and oil start to build up. There is more oil production if you have acne-prone skin, leading to clogged pores. Overlooking or not addressing the issue of clogged pores may cause pimples, blackheads, and skin irritation too. But how do you take care of these pores?
Try masking. It is one of the best ways to open pores, making your skin smooth and refreshing.
This MomJunction post brings you a list of the best face masks to clear pores.
12 Best Face Masks For Open Pores

The mineral-infused mud mask is formulated using a herbal blend of vitamin E, jojoba oil, sunflower seed, calendula oil, and aloe vera. It not only opens clogged pores but also purifies them to give you soft and fresh skin. This cruelty-free mud mask is free from parabens, sulfates, and alcohol and is FDA-approved too. It is suitable for all types of skin, including sensitive, oily, normal, dry, and also irritated skin.

This is a 100% natural formula made with green tea, hyaluronic acid, bamboo charcoal, and chamomilla. It is one of the best masks for pores as it removes whiteheads and blackheads, cleanses the face, and reduces acne. The face pack also contains nutrients, vitamins, and activated charcoal that reduces blemishes and gives you radiant and well-toned skin. Whether you have oily skin or sensitive skin, you may use this mask and find a positive difference.

It is a unisex facial mask that is made to remove blackheads, blemishes, acne, and stubborn stains. It clears the pores, improves blood circulation, and moisturizes to give you healthy skin. The mask comes in a tube, and it can be applied conveniently on the face. This purifying peel-off face mask is suitable for all skin types, and regulates the secretion of oil and shrinks pores to give you clear and bright skin.

Improve your skin with the PHEBE Black Mask. This activated charcoal mask deep cleans the pores by effectively removing the dead skin cells and impurities. It makes your skin look younger with strong antioxidants. The lavender oil infused in the mask regenerates your skin and aids in reducing acne. Additionally, the mask also reduces the size of pores by keeping them clean.

This is an anti-aging and skin-purifying face pack formulated with glycerin, water, vitamin E, and bamboo charcoal to clear your pores and give you a nourishing skin tone. The peel-off mask is FDA-approved and is suitable for all types of skin, including dry, neutral, and oily. The face mask not only unclogs pores by removing impurities, dead skin cells, and blackheads but also gives you clear and softer skin.

It is one of the best face masks for clogged pores as it is made with a unique formula containing green tea extracts, antioxidants, hyaluronic acid, vitamin C, and volcanic mud. It refines pores, oxygenates the skin, heals sun damage, reduces aging signs, and improves cellular function too. The mask gives you a spa-like treatment by hydrating and soothing your skin.

It provides a cooling effect and goes deeper to the skin pores to remove blackheads and dirt. The mask contains activated charcoal and natural ingredients to balance oil, soften and firm skin, and keep the skin clean and fresh. The peel-off mask is mildly formulated and may not cause any irritation to the skin. Apply the mask on your face using fingers, and after washing, you may find soft, supple, and glowing skin.

It is a naturally formulated facial mask that contains activated bamboo charcoal, aloe vera, and hamamelis virginiana to remove acne, whiteheads, and blackheads from your skin and make it tender and smoother. It comes in a tube, making it easy to use. Regular use of the mask could help in improving skin vitality, removing blackheads, and absorbing facial oils. But, if you have sensitive skin, it is not recommended to use this blackhead face mask.

Suitable for all types of skin, this face mask offers various benefits such as deep cleansing, nourishing, reducing anti-aging signs, and purifying the skin. It removes oil and dirt from the pores and improves blood circulation too. The facial mask contains activated charcoal that helps you get rid of environmental toxins from the face. The mask comes in a tube and can be smoothly applied on the face, without leaving any mess behind.

It is an advanced natural formula that contains kaolin clay, bentonite clay, natural extracts, and vitamins A and E to exfoliate the skin, open pores, and remove toxins. The pack also helps in lightening scars and dark spots and reducing inflammation. This face mask is suitable for all types of skin, including acne-prone, dry, oily, and sensitive. It is cruelty-free and non-GMO. Both men and women can use this exfoliating face pack.

Whether you have whiteheads, blackheads, oil spots, strawberry nose, or pore acne, this black suction mask may help you deal with them all. This face mask cleans pores and offers other benefits too, including reducing the radiation effects, adding vitality to dull skin, and making your skin healthy and smooth. The mask comes in a tube and can be easily applied on the face. It also helps in moisturizing your skin and improving your blood circulation.

It is a deep purifying face mask to clean pores by deep cleansing the skin, maintaining damaged skin, preventing acne, and regulating the oil secretion. Enriched with vitamin C and active charcoal, this face mask helps to make the skin lighter and clear. The charcoal extract protects your skin from harmful oxygen and purifies it too. One pack contains ten pieces of face charcoal masks, which are easy to apply and mess-free. Use it and find your skin feeling cool and soothing.
What Causes Clogged Pores?
Here are some of the common reasons that cause clogged pores.
Over-cleansing: Overdoing anything is not a good idea. Whether you are washing or exfoliating your face too often or using plenty of cosmetics or makeup, your natural oil will get washed away, thereby causing more production of oil. Excess oil on the skin can clog your skin pores.
Dead skin: Human skin sheds old and dead skin cells and creates new ones. But due to more production of oil, the dead cells may accumulate on the surface of the skin. If the face is not exfoliated, then those cells may clog your pores.
Oily skin: When the sebaceous glands (that secrete natural oils) become overactive, they tend to produce more oil. When the oil is not controlled, it may build up and clog the skin pores.
Others: Hormones, smoking, stress, diet, sun damage, aging, and not cleaning your face regularly are some other reasons that may lead to clogging of your skin pores.
How To Use A Face Mask?
Follow a step-by-step approach to get the best results of using a face mask.
Cleanse your face using a good-quality cleanser, spend some additional time around the T-zone of your face. Then rinse it with warm water.
Use a toner to exfoliate impurities and dead skin cells. Apply it with a cotton pad, by sweeping from the center in an outward direction.
Apply the face mask to remove the dirt, excess oil, and other toxins from your face. You may use a brush or fingertips and gently spread the mask all over your face, leaving the eyes and mouth area. Keep it for about 20 minutes and then wash it off with water.
Moisturize your face using a high-quality cream. Do not skip this step as it helps to hydrate your face. Use your fingertips and gently apply the cream all over your face.
How To Choose The Right Face Mask For Clogged Pores?
Facial masks are available for several reasons. Here is how you should check if the mask is for unclogging pores.
Ingredients: Specific ingredients help to unclog pores and give you healthy skin. For instance, clay and charcoal are absorbents, and they draw out dirt and oil from your skin. Salicylic acid unclogs pores, exfoliates, and reduces acne signs and retinol helps to shrink pores. Check if the mask has these ingredients. Some other substances to look for include zinc and alpha hydroxy acid.
Mask types: There are sheet masks, bubble masks, brightening, and sleep masks available in the market. To unclog pores, you may use charcoal and clay masks and peel-off masks as they also remove toxins and impurities and give a fresh finish to your face.
Skin type: You need to pick masks as per your skin type as well. If you have sensitive skin, then peel-off masks or chemical-induced masks could be harmful for your skin. If you have dry skin, then look for masks that can not only open pores but also hydrate your skin. So, choose a face mask that suits your skin type.
Irritating agents: Do not select masks that include certain irritating agents such as mint, menthol, alcohol, fragrances, camphor, and eucalyptus. These may cause redness or itch your skin.
A face mask is a quick and convenient option to cleanse your skin, remove blackheads, unclog pores, and maintain skin's health. You can gain all these benefits by choosing the most suitable face mask for your skin. Scroll through the products again and find the best one for yourself.
Recommended Articles: 
The following two tabs change content below.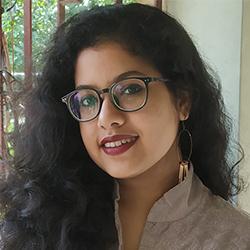 Poulami Nag
Poulami Nag is a writer and associate editor at MomJunction. She did her MA in English from Miranda House, University of Delhi and has qualified UGC-NET. Her journey as a content writer began in 2017 and since then she has garnered diverse interests along the way. Her knowledge of literature and language has given her an eye for detail and...
more