A fender is a frame to protect the bike's wheel from rocks, mud, sand, and other particles. Most bike riders consider it a highly essential accessory, as it can help keep away snow, water, slush, and tire spray from the rider. Fenders are also useful when you need to keep debris away from forks, shocks, and suspension pivots.
If you are looking for the best fenders for your bike, your search ends here. We have compiled a list of some of the best bicycle fenders with adequate descriptions to help you find the right one.
11 Best Fenders for Your Bike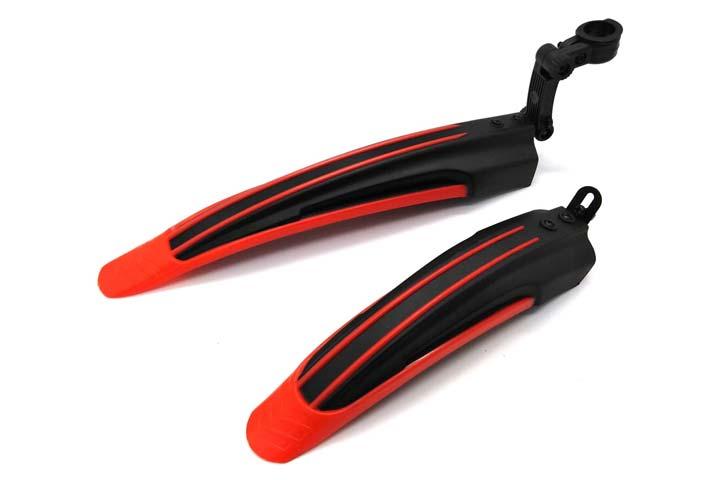 The BlueSunshine fenders are compatible with bikes with stem measuring less than 34mm. They can be affixed on mountain bikes, road bikes, touring bikes, and racing bikes. Made of synthetic fiber plastic, these have high strength and protect the bike from mud, sand, and other particles. After assembling, your bike gets a unique streamlined shape and a stylish appearance. You can adjust the angle between these fenders and bike tire to keep the bicycle cleaner and dryer.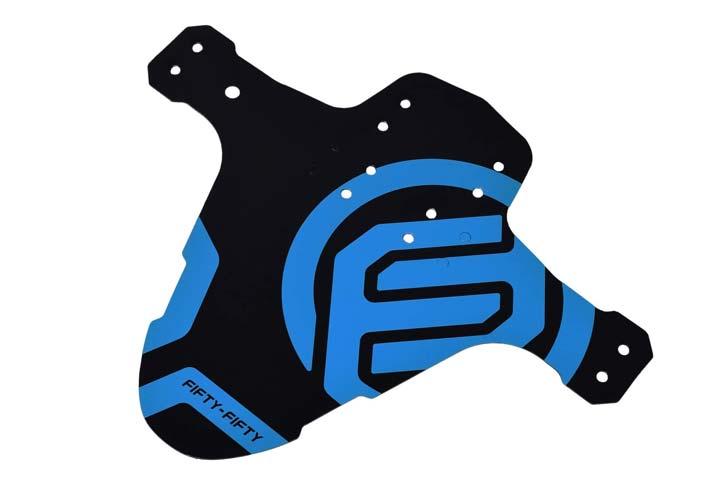 These bike fenders are available in a variety of colors suitable for riders who want vibrancy. They offer proven and effective protection from flying debris and front-wheel spray. The bicycle fenders are flexible and can form any shape to match the look of your bike. They are sturdy, lightweight, and have four fixed points to prevent sliding. The fenders have six zip ties and can be installed conveniently.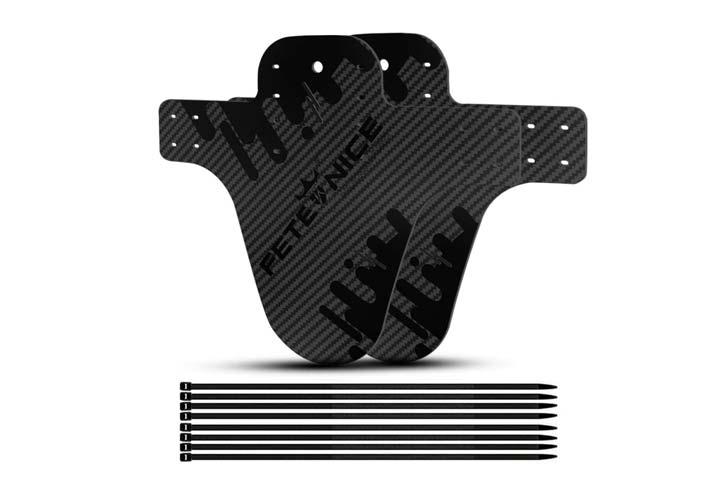 The high-quality, lightweight, easy-to-install, and adjustable fenders are suitable for different types of mountain bikes. They are designed to fit closer to the knobby bits to prevent muck, dirt, and water splashing on you. All you need to do is use the zip ties to attach the fender to the bridge, fork, and stanchions of the bike and protect from the dirt and grime. These fenders are available in different colors, including blue, green, black, and red, to name a few.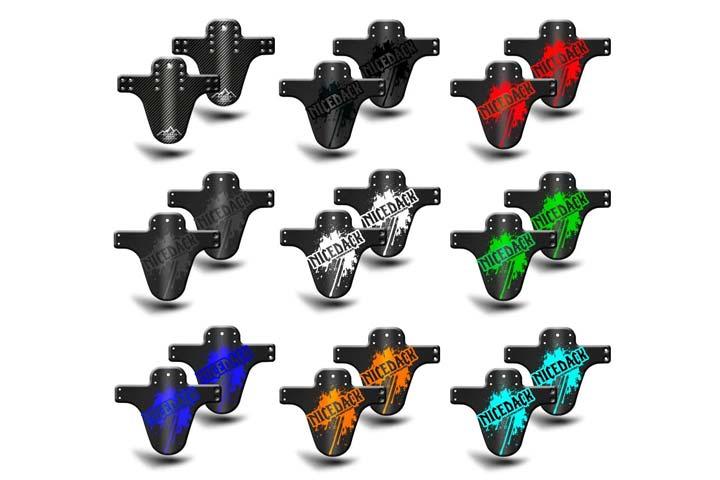 If you are looking for the best bike fenders for a great riding experience, you can get the Nicedack fenders. The set includes two pieces of big fenders and one small fender flexible enough to fit most bike models, including those with 20 to 29-inch wheels and fat MTB wheels. They are easy to install using the ten zip ties in the pack and have a simple yet attractive design.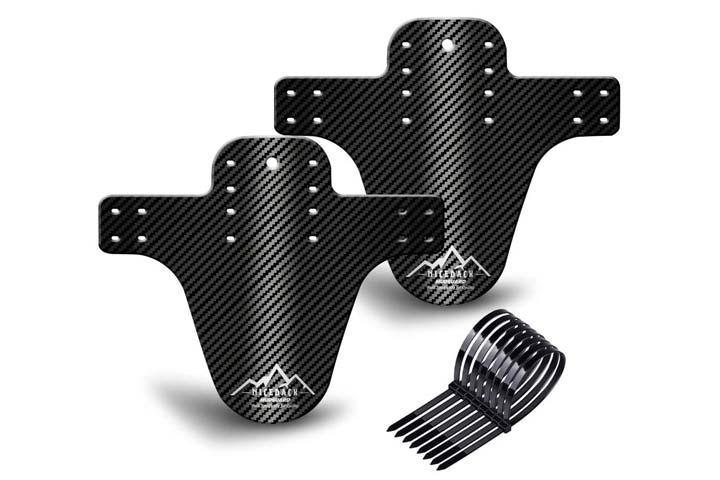 Made of non-toxic PP engineer plastic material and pressed with carbon fiber pattern, these mountain bike fenders can be used effectively to block mud and debris from the front to keep your bike clean. The 0.8mm thickness offers better protection, and the four fixed points prevent unwanted sliding of the fenders. They can protect your fork and bridge from dirt accumulation, which helps in reducing the need for cleaning and maintenance. With every purchase, you get two fenders and ten cable ties.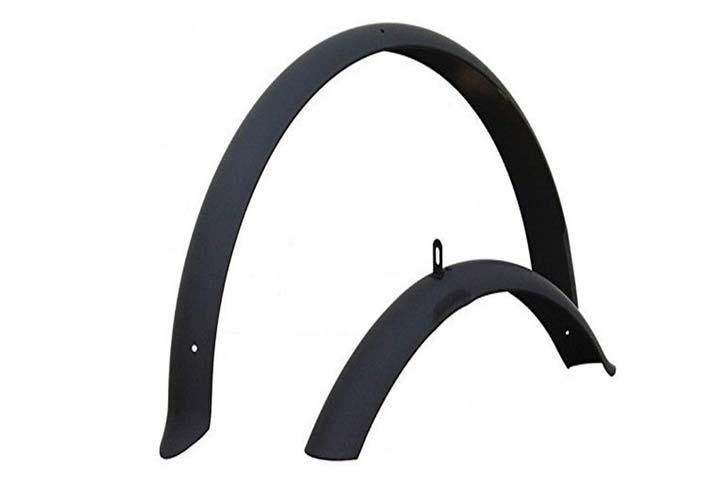 Looking for the best fenders to fit the 24-inch Firm strong beach cruiser bicycle wheels? These fenders could be an appropriate choice. The heavy-duty steel construction of these fenders ensures durability and makes them an ideal fit for 24-inch beach cruiser bikes with 2 to 2.125in tires. They can be installed on the bike's front and rear side to deflect road spray, dirt, dust, mud, and other elements away from your bike when riding. You get all hardware and brackets in the package for convenient installation.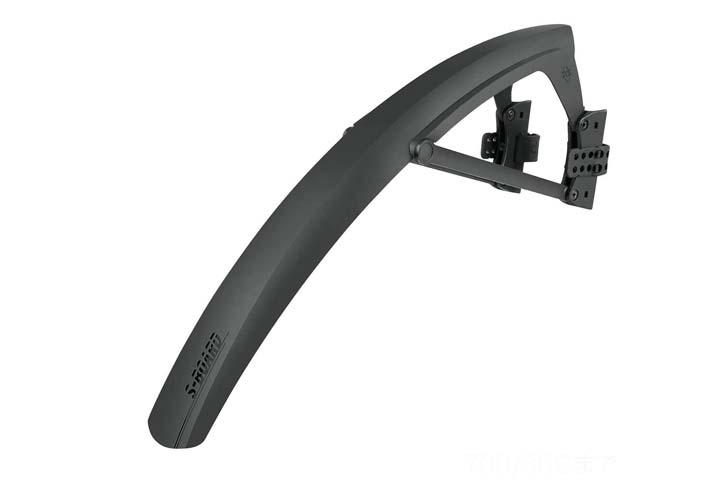 Designed for use with 700C wheels, this fender comes with a paintwork film for added protection. The adjustable mount allows it to adapt to most fork angles. It also comes with a quick-release and double-hinged fitting system that also fits aero forks. The fender weighs about 98g and has a maximum tire width of 38mm to fit different sizes of bikes.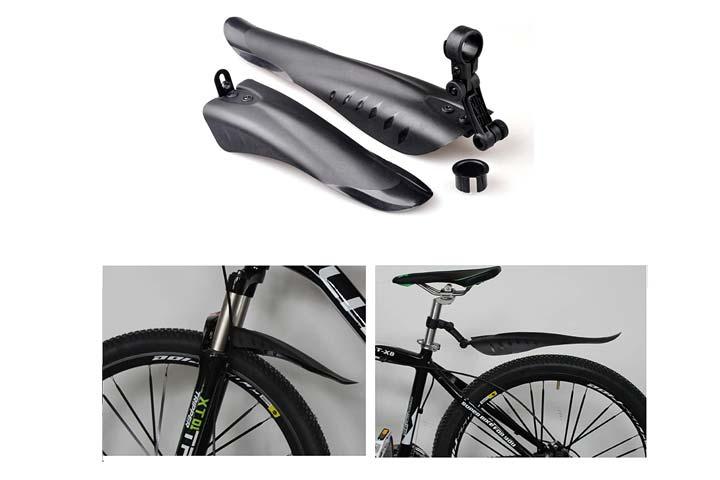 The BlueShine front and back fenders are suitable for mountain bikes, road bikes, touring bikes, and racing bikes with a stem diameter less than 34mm. They fit 24 to 28in wheels and have a guard to support bikes with or without rear suspension. Installing these durable fenders is quite easy as you do not require special tools, and you can easily adjust the angle between the fenders and bike tires.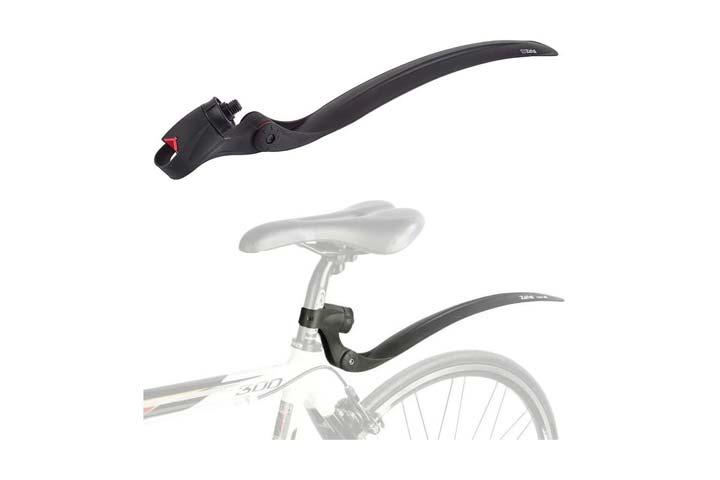 If you are looking for a rear bike fender, this one with an adjustable seat post can be an appropriate choice. It is made of thermal plastic, weighs 150g, and has a thumb-lock lever for easy and quick installation. The fender has a quick-release mounting feature that makes fixing and removal convenient. It offers protection from the dirt, grime, and other dust particles.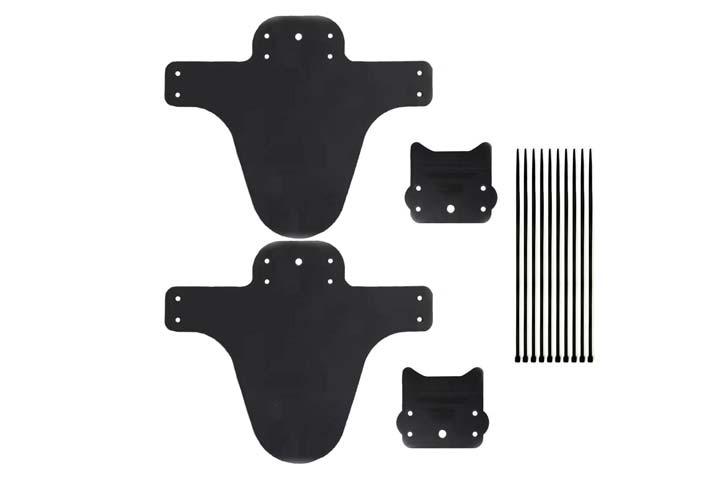 The Tekcam fenders are lightweight, flexible, and durable, and can fit all bikes. You get four pieces in the set, including two big fenders and two small. They are foldable, easy to install, and have ten heavy-duty zip ties to strap to the fork, bridge, and stanchions. These are compatible with 26, 27.5, and 29in MTB bike's front fork and rear seats. The four fixed points prevent sliding and help to form any shape you want.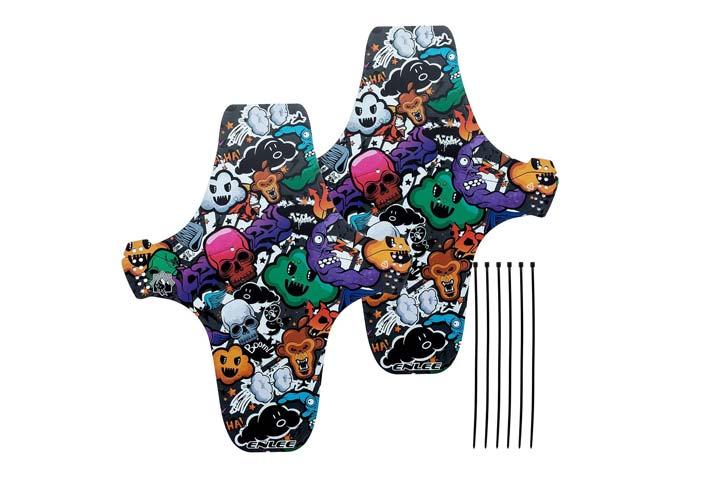 Made of thermoplastic resin, these mudguards are sturdy, durable, and flexible to form any shape and fit all bikes. They play a key role in protecting the bike's front fork and rear frame from dirt, mud spray, and other particles. These are compatible with mountain bikes, downhill, Free rides, and Enduro bikes with a disc brake system. The unique hole-fixed design ensures no sliding or slipping. The set includes two pieces of bike mudguards and 24 nylon zip ties that can be installed effortlessly.
How To Choose The Right Bike Fenders?
Look for these features to select the most appropriate fender for your bike.
Durability: Find a sturdy and weather-resistant fender that and can protect your bike for long. Good-quality bike fenders last for about 1,000 to 100,000km.
Weight: Always choose lightweight options, especially when you are looking for mountain bike fenders. They will not keep you off balance even when you are riding uphill.
Size: Measure the size of the tires to ensure you find an exact match. If you have to choose between a long and short fender, choose a long one that can be cut to a shape you need.
Cleaning: Choose easy-to-clean fenders that can be wiped easily with a wet cloth. It will save you time and effort.
Type: You can choose from full fenders, partial fenders, clip-on fenders, and front guards, based on your bike's requirements.
Installation: Always choose easy-to-install fenders that come with instructions and tools such as screws and zip ties. It makes mounting and unmounting effortless. It would also be useful to choose fenders that can be cut or molded as per your requirements.
Design: Choose a simple design if you do not want to attract attention, or a bright colored and uniquely designed one to make the bike attractive.
Look at several bike fenders, check their features, and then select an option that meets your expectations and requirements. Also, make sure you have a clear idea of what you want, set a budget, and buy a fender that lasts as long as you use your bike.
Recommended Articles: