A dazzling Christmas tree adorned with shimmering lights is a visual treat throughout the holiday season. While traditional Christmas trees have a certain allure, the distinctly colorful fiber optic Christmas trees are becoming increasingly popular. They are a vivid, colorful, and popular alternative to traditional Christmas trees and are refreshing and delightfully attractive. The fiber optic Christmas tree is a new take on the conventional Christmas tree with its revolutionary lighting design.
Top Products From Our List
Check out our list of the best fiber optic Christmas trees that bring additional seasonal magic to your décor.
11 Best Fiber Optic Christmas Trees
The 7.5-foot energy-efficient and long-lasting pre-lit fiber optic Christmas tree with low-voltage LEDs and optical fiber tubes could be the finest choice for energy-conscious people. It has 350 handcrafted branch tips, high-quality fiber optics, and brilliant, flashing LEDs. Even if the light source is turned off, all-optical fiber lights will continue to illuminate.
The blades of this fiber optic Christmas tree are constructed of high-quality PVC material, which adds to the tree's realistic appearance and fullness. Thanks to its anti-crush capability and metal-reinforced iron base, the tree is more stable, and the stand's plastic cover protects your floor from scratches.

You'll adore the Best Choice Products pre-lit fiber optic Christmas pine tree with 280 UL-certified LED lights strung along its branches. This natural beauty is more than three-foot wide and measures 7-foot long. It's fluffy and covered with a kaleidoscope of lights that flash four distinct colors (blue, white, red, and green), three brightness levels, and eight different light sequences to produce a glistening Christmas holiday sparkle.
In addition, it includes a robust folding iron foundation and step-by-step instructions for quick assembly. First, you'll need to assemble two components and make use of the included embellishments. Then, disassemble everything while it's not in use.

With the Homcom multi-colored fiber optic Christmas tree, you can brighten up your house and keep your Christmas decorations wonderful. The 3-foot fiber optic LED tree provides a dazzling display of colorful lights with 90 brilliant LEDs in seven flashing and three brightness settings, sure to bring joy to your house over the holidays.
It comes with remote control and plenty of PVC branch tips for a realistic appearance. A sturdy base adds support to your tree and ensures that it stays upright and safe throughout the holiday season.

Entering a room with this type of Christmas tree generates a lot of joy and cheers. The 6-foot tall and 31.5-inch wide fiber optic Christmas tree has 230 soft PVC tips that give it a genuinely thick and bushy look to set the holiday spirit. It comes pre-lit with 235 multi-color lights, has two-speed settings: sparkle (slower) and chase (faster), and is fire-resistant.

Place this three-foot tree in your living room tabletop or work-from-home desk setup to get into the Christmas spirit. This fiber optic tree has 120 uniquely carved branch tips and a stunning display of ever-changing fiber optic lights to spice up your Christmas decor. Thanks to the two-piece design, it's easy to set up and may last for years because it has a robust gold-colored base.

With beautiful ball ornaments, built-in lights, and a beautifully illuminated star at the top, Holiday's 32-inch fiber optic Christmas tree can make a magnificent display in any area. The continuous color shows in red, green, blue, orange, and purple hues will wow visitors. A UL-listed adapter assures compatibility with your electrical outlets, while a golden holiday-themed base offers stability on any surface. This fiber optic Christmas tree should be your top priority if you have children.

Bradford Exchange Thomas Kinkade's 18-inch-tall fiber optic tabletop Christmas tree is enchanting, with fiber optics that pulse with alternate colors of brilliant blues, reds, and greens set amidst Victorian-styled homes. The tree is adorned with more than 20 gleaming silver ornaments that reflect the lovely light generated by hundreds of fiber optics, and it is dusted with shimmering snow.
In contrast to the lonely, illuminated star that burns at the top, the lights dance in vivid colors with the touch of a button. It's made by hand with materials that closely resemble the natural appearance of pine needles, right down to the needle points.

The fiber optic Christmas tree with dazzling hues evocates Sydney Harbor's spectacular New Year fireworks extravaganza. The one-piece, energy-efficient fiber optic Christmas tree employs RGB color-changing technology, with hues that change automatically, fast, or slow, and can be set up in a matter of seconds.
In addition, it features an improved central source lighting system, with individual LEDs on each branch, which are brilliant, long-lasting, and are adorned with fiber optic decorations.

If you want to trick your Christmas guests into thinking your tree is genuine, you should put this one from Molanephy Fir in your shopping basket. The 7-foot Christmas tree is lush with a polished style, plentiful sparkling fiber optic lights, and 270 varied leaves and branches for a realistic appearance. In addition, its strengthened sturdy metal stand and trunk may give more stability and prevent the fiber optic Christmas tree from breaking.

You can get into the holiday spirit and beautify your home with the Happygrill 5-foot pre-lit fiber optic fake Christmas tree. It has 180 LEDs, eight different light sequences, and a star on top that twinkles to create a joyful winter holiday ambiance. It's simple to assemble, disassemble, and store.
After you've linked the branches to the metal support, all you have to do now is straighten them out, so the tree looks its best. It has a metal base with plastic covers on each leg, adding stability while protecting your floor from scratches.

You may use the wonderful-looking 7-foot Christmas at home or in a store, hotel, or other commercial facilities since it has a polished design with different sizes of leaves and branches. On the tree, various fiber optic lights dazzle in a leisurely flash, giving you plenty of room to decorate it with Christmas stockings, colorful balls, and ribbon as desired. This artificial Christmas tree is easy to fluff and put together, saving you a lot of time and effort. In addition, this flake tree is safe to use and is constructed of fire-resistant PVC.

How To Choose The Right Fiber Optic Christmas Trees?
Purchasing a fiber optic Christmas tree necessitates careful consideration of several factors.
Shape: Fiber-optic Christmas trees come in different shapes from sparse, flatback, full, and slim. You can choose the shape of the fiber optic Christmas trees according to your preferences.
Size: Fiber-optic Christmas trees come in a range of sizes, from under three-foot-tall to over eight-foot-tall. Before deciding, consider where you want to install the fiber optic Christmas tree and the available space.
Theme: Choosing a pre-decorated fiber optic Christmas tree that includes not only lights but also artificial candles, snowflakes, stars, Santa Claus, Victorian homes, Christmas gifts, berries, or pinecones, to create your desired Christmas look.
Color: The fiber optic Christmas trees include multi-color fiber optic LEDs that glow in red, green, white, red, blue, and other colors. These LED lights include light-flashing modes-twinkle, flash, waves, steady glow, and slow fade.
Stand: Fiber-optic Christmas trees with a three-legged or four-legged metal can efficiently bear the weight. Ensure that the metal base has plastic covers on each leg, adding stability while protecting your floor from scratches.
Branch tips: Check the number of branch tips before purchasing a fiber optic Christmas tree. A fiber optic tree with more branch tips appears natural and attractive. Therefore, the larger the number of branch tips, the better.
Frequently Asked Questions
Is it difficult to maintain a fiber optic Christmas tree?
A fiber-optic Christmas tree requires less maintenance and easy assembly than other artificial trees and only a little light fluffing of the branches to achieve the desired look.
Do fiber optic Christmas trees use more electricity?
Because fiber optic trees utilize energy-efficient LED lamps, they use less electricity and have lower operating expenses. In addition, unlike a real Christmas tree, you won't have to replace the fiber optic Christmas every year.
When we think about Christmas, we think of being merry, happy, and inventive. However, if you have a fiber optic Christmas tree, the joy and festivity of the season become multifold. The fiber optic Christmas trees on our list can fill your home with excitement and glitter. So get into the holiday mood by purchasing one of these fiber optic trees.
Recommended Articles:
The following two tabs change content below.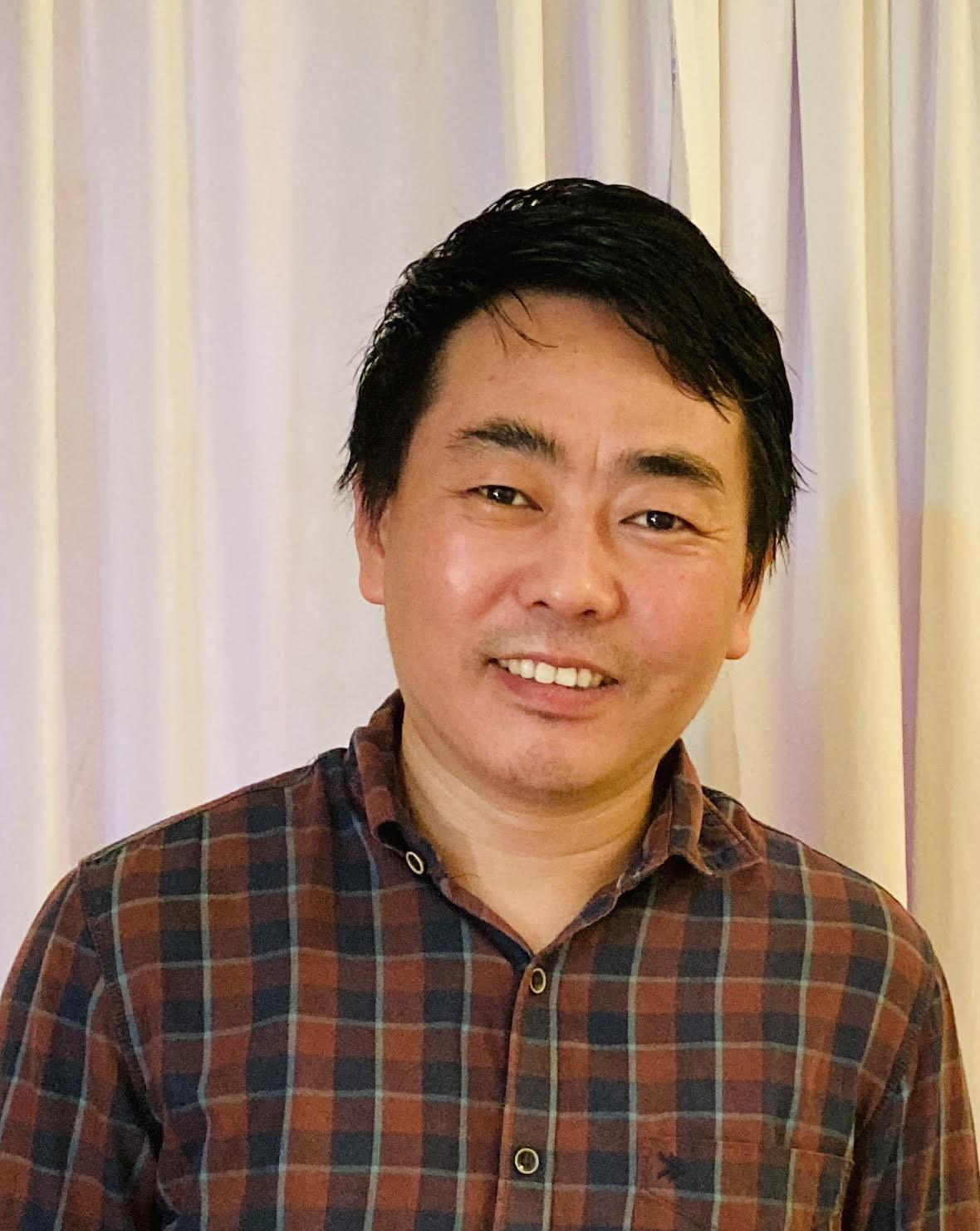 Wedetso Chirhah
Wedetso Chirhah holds a masters degree in English Literature. He had written content for more than 15 B2B websites and edited school books before joining MomJunction as an editor. Wedetso ensures the articles meet the highest editorial standards. He enjoys making content understandable and relatable to readers, and he is a big fan of the versatile em dash. He also...
more