Cooking a whole fish can be a messy affair and even challenging as the usual steamers may not be long enough to hold a fish. What you need is a fish poacher, the perfect kitchen appliance that makes cooking a fish easier.
A fish poacher is a large, oval-shaped kettle used for cooking an entire fish. A poacher allows you to cook the fish gently on a low flame, without requiring to chop off its tail or head. Using a poacher is not only a healthy way to cook fish, but it also makes sure your fish doesn't fall apart while cooking.
If you are a lover of seafood, a fish poacher makes an important addition to your kitchen. Check our list of some of the best fish poachers in this post, and find a poacher that helps you cook your fish the right way.

Top Products From Our List
7 Best Fish Poachers

This high-quality stainless steel fish poaching pan, with dimensions of 18x7x4.5 inches, makes a great addition to your kitchen. The fish poacher comes with a removable inner rack and makes a perfect kettle to cook whole salmon, striped bass, or snapper with precision. Enjoy a flavorsome, healthy, and tender fish meal with this poacher.
Pros:
Long handles to lift cooked dish with ease
Made of commercial quality material
Dishwasher-safe
Can be used in the oven and on burners
Cons:
Handle may not be durable

Cooking fish can be easy with this stainless steel fish poacher that promises delicious and healthy fish dishes. Curated using polished SS with an encapsulated base, the poacher comes with strong welded handles. It measures 18x6x4 inches and has a convenient design for cooking a medium-sized fish.
Pros:
Suitable for burners as well as induction
Strong handles promise easy lifting
Encapsulated base ensures uniform cooking
Dishwasher-safe
Comes with a 15-year guarantee
Cons:
This is one of the best fish poachers designed for microwave cooking. Measuring 4.19×2.67×2.76in, this poacher comes with a clean lid and red-colored base. The non-staining microwave cookware is convenient to use.
Pros:
Easy to clean
Microwave -friendly
Dishwasher-safe
Durable
Clear lid offers better visibility
Cons:

Designed to cook large roasts and a turkey of medium size, this is a high dome roaster and comes with a roasting rack. Made of high-quality materials, the poacher comes with a steamer plate to cook a perfect whole fish. This poacher is the perfect cookware to make a fish meal for family dinner parties with comfort and convenience.
Pros:
Strong stainless steel handles for easy handling
Makes a roaster as well as a fish poacher
Can hold up to 23lb
Lid comes with vents to release moisture
Easy to clean
Cons:

This is a multi-purpose fish poacher for the microwave, which also makes a great vegetable steamer, omelet maker, and roaster. Made of premium food-grade silicone, the effective design makes Cestari fish poacher a safe and healthy kitchen appliance for modern kitchens.
Pros:
Safe and easy to use
Compact and collapsible design
Can be used for different cooking purposes
Durable
Easy to clean
BPA-free construction
Cons:
May be uncomfortable to handle when hot

A fish poacher made of stainless steel can also be used for cooking vegetables like asparagus and corn. Measuring 20.5×6.125x5inches, this construction comes with a perforated rack and a lid. Poaching a whole fish while retaining its flavor and not adding extra calories is easier with this cookware.
Pros:
Easy to clean
Convenient to lift the tray
Strong and durable design
Fits comfortably on two burners
Cons:

This fish steamer-cum-poacher is designed specifically for microwaves. The quick and efficient construction of the steamer makes poaching fish an easy task. It is sturdy and durable, making it a useful addition to your kitchen.
Pros:
Easy to clean
Comes with a clear lid
Dishwasher-safe
Lightweight
Cons:
How To Choose The Best Fish Poachers?
Choosing the best fish poacher can be a difficult task. Here are a few factors to consider when you shop for one.
Material: Steel, copper, and aluminum, along with BPA-free materials, are ideal for microwave use. Stainless steel is considered to be the most durable and maintenance-free material.
Capacity: The size of the fish poacher depends on the amount of food and the type of fish you plan to cook.
Ease of handling: Most poachers have simple designs in an oval shape with a lid. Choose a fish poacher that is easy to handle.
Ease of cleaning: Most poachers can be cleaned using soap with water. Some fish poachers are dishwasher-friendly. Look for the ones that are convenient and quick to clean.
Warranty: The longer the warranty, the better as you can seek a replacement in case of any damage.
If you enjoy cooking fish and seafood, a fish poacher will be a great addition to your kitchen arsenal. Fish poachers make poaching easier and also help in retaining the shape, aroma, and flavors of the fish. You can use the list of best fish poachers to find one for your kitchen. Check the important features to buy the one that makes poaching convenient for you.

Recommended Articles:
The following two tabs change content below.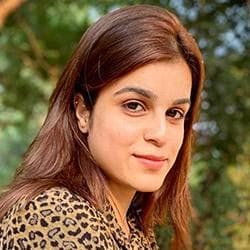 Sakshi John
Sakshi did her graduation in Journalism from the Madras Christian College, Chennai, before starting her career as a freelance writer. She is into blog writing and for MomJunction, she covers various topics, including products to buy for your kitchen, furniture, and other home requirements. Previously, she interned as a content writer in a cyber security firm. As a content writer, Sakshi...
more