All work and no play make Jack a dull boy. Thanks to daily chores due to the lockdown, it is impossible to keep track of your fitness activities. However, with the best fitness band in India, it is possible to track your daily activities. These wearable devices help you stay fit by keeping a track of calories burnt, steps walked, heart rate, and oxygen levels. They also provide constant reminders if you are sitting idle for long. With many options to choose from, varying in features and trackers, we have a list of the best fitness bands that meet your daily fitness goals.
13 Best Fitness Bands In India
This unisex fitness band from Mi not only monitors your running and walking activity but also helps women track and receive notifications about their menstrual cycle. Mi's waterproof fitness band, available in black, has a full-touch AMOLED display and a battery that lasts long up to 14 hours. The battery has a capacity of 125mAh and is made of lithium-ion cells, and has 11 sports modes.
Pros
1.1-inch full touch screen
Can be used in all seasons
24-hour sleep tracking
Budget-friendly and compatible with the MiFit app
Cons
Some features like heartbeat rate might not be accurate
Bluetooth might disconnect at times

Fastrack's Unisex fitness band has a battery life of up to ten days. It has a touch button and is compatible with iOS 8.0 or above and Android 5.0 or above. The product includes a calorie, steps, and distance counter. It also has a sedentary reminder and a sleep tracker to help you track your sleep time. This fitness band's screen will display WhatsApp, SMS, and call notifications.
Pros
Equipped with a thermoplastic band
12.5mm case thickness
Enables you to find your phone
Water-resistant materials
Cons
May have a low connectivity
Users might experience low battery life

This fitness band with a heart rate monitor is equipped with a pedometer and fitness tracker, and features Bluetooth v4.0. During your workout, the application will provide you with information on your achievements and progress. The product includes a built-in charging port and has a battery life of five to seven days. You can monitor WhatsApp messages, Facebook notifications, and incoming calls using the smart notifications feature.
Pros
Has a built-in polymer lithium battery
Waterproof
Multiple sports control
Has a slim, colorful LCD
Cons
Buckle might break easily
Connectivity might be an issue
May have a low-quality display

This waterproof fitness brand from Shoptoshop allows you to track distances, steps, calories, and active minutes. There are four different operation interfaces. The band has an OLED display and can be controlled via the app. You can check messages, calls, and other notifications on the fitness band. The product is compatible with Android 4.3 and iOS7.1 and above. All you have to do is download the "Verifyit 2.0" app from the Google Play Store or the App Store.
Pros
Receive and decline calls through the fitness band
Equipped heart rate tracker and remote control
Has a GPS function
Sports mode
Cons
Some users might find the build delicate
Poor battery life

This waterproof fitness band in black has an OLED touch screen display and can be connected via Bluetooth. It tracks activity rate, calories, sleep, and blood pressure. You can monitor messages, call notifications, reminders, WhatsApp, and Facebook messages. The watch has a USB port for easy charging, and you can connect it to a standard mobile charger.
Pros
Has a distance calculation feature
Bluetooth 4.0 connectivity
Will give you sedentary reminders
Compatible with Android and iOS
Cons
The screen might get scratched easily
Features are not very accurate

This multicolored and water-resistant smart fitness band from Helix has trackers such as calorie burn level, sleep tracking, heart rate monitor, and distance covered. It has a battery life of seven days. The interface is easy to activate by tapping the display. To light up the screen, you have to rotate the wrist up to 180°. You can enable the SOS feature with a single tap.
Pros
Has three sports modes, running, cycling, and walking
Get notifications of calls and messages on your fitness band
Compatible with iPhone and Android phones
Allows music control as well
Cons
The battery might drain fast
May not be accurate at times

This smart fitness band, which comes in black, will monitor your sleep, phone, alarm, fitness, heart rate, SMS, and calls. This fitness band watch includes a passometer and calorie tracker. It will check your sleep patterns to determine your sleep quality and time. The product is ideal for sports, travel, and business. You can also put a sedentary reminder.
Pros
Has a long battery life that will last up to days
Has a charging time of one to two hours
Made from TPU and plastic
Equipped with 110mAh polymer lithium-ion battery
Cons
Users might find issues with charging
Might switch off automatically
Users might find it difficult to connect it with the application

This smart fitness band offers a bouquet of features and trackers such as blood pressure, heart rate, and blood oxygen monitors. You can configure it to receive messages and phone reminders. Because it is water-resistant and sweat-proof, you can wear it while washing your hands or even in the rain. The product includes a sedentary reminder, which will remind you to walk if you sit for an extended period.
Pros
Has a standby time of ten days and a usage time of seven days
Gets charged fully in two to three hours
Enabled with real-time activity tracker
Has Bluetooth 4.0 connectivity
Cons
Some features may seem difficult to use

Fitplus offers a bouquet of features such as water resistance, OLED screen, notification, call alert, and sleep tracking. The fitness band also offers brightness control, device error reminder, remote camera control, heart rate monitoring, and goal completion reminder. The product will easily connect to the Fitplus app and will monitor your health. This waterproof fitness band has multiple sports modes, including trekking, yoga, walking, dancing, badminton, football, and basketball.
Pros
Allows to keep a check on your health
Enabled with sedentary reminder
Silent alarm feature
Five to ten days with a single charge
Cons
Some users might find glitches in the display
Might not connect to the application at times

With the Marvik M4 fitness band, you can keep track of your heart rate, blood pressure, blood oxygen level, calorie consumption, and message and call reminders. It includes a 3D sensor. This smart fitness band is sweat-proof and waterproof. It has a solid silicone strap for added comfort. This band also provides sedentary reminders, which will benefit your health.
Pros
Has a built-in calling feature
You can receive and send a message from this band
Compatible with iOS 7.1 or above and Android 4.3 or above
Has a battery capacity of 40mAh
Cons
Sometimes the app might show inaccurate results
Made from low-quality materials

This wireless and multicolor fitness band with a heart rate monitor will help you keep track of your sleep, calls, messages, alarm, calories, and activity. It has an anti-slip band that holds your device in place while using it and prevents it from sliding and scratching. This waterproof fitness band will automatically track the consistency and duration of your sleep. It is specially designed to vibrate to wake you up while not disturbing others.
Pros
Ten alarms can be added to a day's schedule
Compatible with all iOS and Android smartphones
Works with tablets and PCs that support Android
Made from skin-friendly material
Cons
Bluetooth connectivity is not accurate
Rubber band might break easily

This fitness band watch has multiple trackers such as sleep, blood pressure, and heart rate monitoring. It has a 0.96-inch HD display and a waterproof design. In addition, this product's battery life lasts three to five days, with a standby time of ten days. It is compatible with iOS 8.0 and above and Android 4.3 and above. Hammerpro fitness bands are unisex and long-lasting, with a touch screen display and a silicone band.
Pros
Equipped with features to find your phone
Displays messages and other alerts
Has steps counter
Weighs only 70 grams
Cons
Poor battery life
Some users might experience difficulties in charging

This fitness band from MevoFit has multiple trackers that are suitable for both men and women. This product features a distance and calories monitor. You also get a sedentary alert and automatic and manual sleep tracker. This waterproof and wireless fitness tracking device has an OLED touch screen. The band can display notifications from Twitter, Gmail, Facebook, WhatsApp, and Skype.
Pros
Has eight sports modes, including running, yoga, and walking
Can be charged from any USB device
Gets easily synced with the application through Bluetooth pairing
Weighs only 100 grams
Cons
Made from low-quality materials
Battery might drain soon

How To Choose The Right Fitness Band In India?
Consider the following attributes before picking the right fitness band.
1. Price: There are various fitness bands available on the market at different prices. Remember to keep in mind the quality and features. It is not always true that an expensive product provides a better user experience.
2. Requirements: Fitness and health bands come with various features. The health features and trackers will keep you informed about your health needs. If you want a watch with basic fitness-related features, you can consider a simple and low-price model.
3. Lifestyle: If you lead an active lifestyle and want to keep track of your activity, you should purchase a fitness band. They track activity, helping you become more efficient with your exercise regime.
4. Brand: If you buy a fitness band from the same manufacturer as your phone, it will be more compatible and straightforward to use. However, before purchasing the fitness band, check its features and quality.
5. Features: The fitness bands available in India come with a bouquet of features. Among the features are multiple trackers, GPS, sleep monitoring, and sports modes. You can select a fitness band that provides optimal features to suit your needs.
If you want to improve your overall health while staying indoor or outdoor, fitness bands can help you get back on track and keep your motivation going. Fitness bands are stylish, comfortable, and attractive. Choose from our list of the best fitness bands to achieve your fitness goals.
The following two tabs change content below.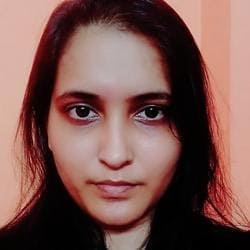 Sristi Suman
Sristi Suman is a freelance content writing covering various segments and specialties. Driven by her love for writing, she expanded her arena to industries, including travel, automobile, FMCG, and infrastructure. She has been associated with MomJunction for more than two years and covers the products in the sports, adventure, travel, and health sections. Sristi continues to tread industry verticals and...
more