Keeping you fit outside the foggy walls of the gym, having a fitness band has become more of a necessity than a luxury device today. Also, given our erratic schedules and prolonged hours in front of the screens, a fit band keeps us notified of "idle time" as well as track health-related activities effortlessly. For example, do you want to track your sleep or wondering if you've walked enough for the day? The best smart bands can help! Packed with health tracking features such as heart rate monitor, blood oxygen level monitor, sleep monitor, pedometer, and more, these little beepers are like having your very own health advisor on the wrist. Now whether you are a first-timer or want to upgrade to the latest version of a fitness tracker, we have collated the best and the new fitness bands in our list for you!
Now, are you ready to take charge of your fitness with the best? Check out our list of the 15 best fitness trackers in India for you!
Read on to know more!
15 Best Fitness Trackers In India

Bigger, colorful, and more hassle-free than before, MI Smart Band 4 is making fitness fun for the users! Designed with an AMOLED display screen and full-touch technology, it allows adjustable brightness, so you don't have to look for shade in the sun to operate your tracker. However, what makes it an ideal grab is the 5 ATM water-resistant construction. Yep, take your tracker for a swim with you and watch it track your swimming style as well. Connected via Bluetooth, you can also access music, gallery, calls, social media, and messages without actually touching your phone! Smart, isn't it?
Pros:
30+ features in one
39.9% bigger than MI Band 3
Includes "Find My Device" feature
Tracks heartbeat with 24/7 heart rate sensor
Monitors light and deep sleeping activities
Ensures long-lasting battery life up to 20 days
Keeps track of all outdoor activities (walking, running, cycling, and more)
Compatible with Android (4.4) and IOS (9.0)
Cons:
Does not have weather forecast
Step count may not be accurate

A band that men will envy and women will love! Awaken the fitness freak in you with this fitness guide that also charts out step-by-step workouts. A premium brand with a sleek design and 5-day battery life, it looks no less than a luxury on the wrist! Packed with all outdoor activity-tracking features, it displays hourly and minute-ly reports on calories burnt, as well as distance and steps covered. And ladies, there are features to track your monthly cycle and monitor other symptoms too. Besides this, you can also manage your social media, calls, messages, and calendar. Yep, brand aficionados grab ASAP!
Pros:
24/7 heart rate monitoring
Guides breathing sessions depending on heart rate
Water-resistant up to 50M and monitors swimming time
Auto sleep tracking with insights into sleep stages (light, deep, rem)
Cons:

If there's one word to describe this smart band, it is— Convenience. From finding your phone, allowing hassle-free music and volume access to displaying messages and reminders by simply lifting your wrist, HONOR Band 5 will spoil you while keeping your body fit and healthy. Also, are you a selfie lover? Because this fitness tracker has a remote picture taking feature to capture all your fitness goals with a smile. Keeping a check on your heart (24/7) and sleep rates as well, Honor Band 5 also monitors oxygen levels in your bloodstream at high altitudes and during workouts. Do not skip it!
Pros:
AMOLED color & touch display screen
MOLED color & touch display screen
Trendy with umpteen watch faces
Assists in 42 languages
Tracks swimming strokes and time activities
Monitors outdoor activities (workouts, running, aerobics, etc.)
Adjustable brightness, comfort-fit, and water-resistant (up to 50M)
Compatible with Android (4.4) and IOS (9.0)
Cons:
Step count may be inaccurate

With this sleek and smart band on your wrist, get ready to stay fit and fashionable always! More like a personal assistant keeping track of all your outdoor, indoor, sleep, and heart activity, it's ideal for those who are looking for a lush and stylish device. Plus, it also monitors oxygen, stress, and the body's energy levels to help you plan your day. Displaying messages such as "take a moment to breathe" or "Relax before you work out again", Garmin Vivosmart 4 also optimizes your fitness age and level with VO2 max (a calculator that measures oxygen consumption during intense workouts). Busy bees invest already!
Pros:
Monitors rem sleeping activities
Features breathing relaxation timer
Ensures phone-free access to calls, messages, and more
Water-resistant, auto-adjustable ambient lights, and easy-to-read display
Compatible with Android and IOS
Cons:
Expensive
Text reply feature is available for Android users only

Here's a tracker that'll encourage kids to explore the outdoors! Given how online gaming and videos are turning li'l ones into couch potatoes, this fitness tracker can be a great option to make fitness fun for them. Plus, you can also set the alarm and help them track their sleeping habit. Ideal for gifting and available in colors for both boys and girls, this sleek and trendy smart band is a must-try for kids. Do not skip it!
Pros:
Features a pedometer
Reminds the user to move if idle for long
Allows phone-free access to social media apps and messages
Includes calorie counter, camera controller, and find my device features
Built-in USB port, water-resistant, and long-lasting battery life
Cons:

Well-known in the market, Fastrack Reflex 2.0 will make an ideal option for gifting. Packed with all the essential features such as the counters for steps, calories, and distance, it also has a sleep tracker and sedentary reminder. Also, do you end up misplacing your phone often? Because it has a Find My Phone feature and allows phone-free access to social media, calls, and messages on your wrist too. Want more? It has a 10-day long battery life!
Pros:
Touch-friendly display
Water-resistant and easy-to-use
Includes remote camera control and vibrating alarm
Compatible with Android and IOS (5.0 and above)
Cons:

This fitness tracker can easily pass off as a fashion accessory! We mean, look at that construction— sleek, trendy, and comfortable, one can't help but flaunt it on the wrist at every chance they get. And besides being all chic, it has some commendable features to brag about! Other than the basic step counting, sleep tracking, and access to texting, social media, and calls, this one also tracks yoga, dance and several other outdoor activities. Yep, it has a multi-sport mode making it ideal for athletes and sports enthusiasts. With a 0.96-inch color LCD for easy readability, Noise Colorfit 2 will be a great fit for your stylish avatar.
Pros:
Provides sedentary alerts
Long-lasting battery up to 7 days
IP68 waterproof up to 30 minutes
Features period tracker, camera control, calorie burn counter, and 24/7 heart rate monitor
Compatible with Android and IOS
Cons:
Not suitable for swimming

With 30+ features in one, stay fit and fab with this trendy and smart band by Redmi. And if you love some upbeat music with your workout sessions, then you will love this band even more for its hassle-free access to music and volume! Track your outdoor activities be it cycling, treadmill, walking, running, and more, it also features an alarm, weather forecasts, idle alert, phone notifications, etc., making it your one-stop access for everything. And saving the best for the last, its battery life lasts up to 14 days! Still, want to skip it?
Pros:
Adjustable brightness
Tracks sleep activities
Displays real-time heart rate with 24/7 monitoring
Color-touch display and 50+ watch faces
5ATM water-resistant and ideal for swimming
Built-in USB port for hassle-free charging
Cons:
Step count may not be accurate

Bulky fitness bands are uncomfortable to wear all day or to sleep with. But not Mevofit Echoronics Dash Smart Band, for it is so light that you can barely feel it on your wrist. Yep, no discomfort while you slumber with this one! Designed to make your wrist stand out with its sleek and trendy look, it's packed with umpteen features such as a heart rate monitor, sleep tracker, calorie burn counter, steps and distance counter, alarm, idle reminders, and more. And if you are a busy bee, then you can stay connected to your calls, messages, and notifications via the band too. Too good to be missed, we think!
Pros:
Waterproof
Built-in USB port for easy charging
Comfort-fit buckle and skin-friendly medical-grade strap
Features multi-sport mode, active minutes, and anti-lost alert
Compatible with Android and IOS
Cons:
The display may not be bright enough.

Why is Zebronics Fitness Tracker a must-try? Because its minimalistic design will charm you and those around you! With slim and stylish construction and a comfort-fit strap, the dial is easy-to-use and user-friendly. And the best part is that on a full charge, you can use its features continuously for up to 15 days! Yep, with super-long battery life, it's undoubtedly a great option for workaholics and travelers. Try it to enjoy its multiple features such as a sleep tracker, heart rate tracker, calorie counter, pedometer, alarm, phone notifications, and more.
Pros:
Works on 70mAH li-polymer battery
Ensures accurate step counting with wrist control
Easy-to-use with a touch-friendly display
Compatible with Android and IOS
Cons:

For those looking for a budget-friendly fitness band, here's an option that you and your wallet will love! Packed with all the essential features that you need to stay fit and updated on your overall health, this smart band is a great option for gifting too. And besides keeping a tab on your heart rate, sleep, and outdoor activities, this one also monitors blood pressure. And to top it all, it has anti-lost, wrist sensor, idle alerts, and unlock phone feature as well. Yep, who needs a diary or an alarm clock when this band can be your one-stop for everything 24/7?
Pros:
IPX4 Waterproof
Allows easy access to messages and calls
Features step and distance counter
Long-lasting battery life up to 15 days
Compatible with all Android (4.3) and IOS (7.1 and above)
Cons:
Not ideal to use while swimming
Unlock phone feature is available for Android users only

Why settle for smart when you have the smartest? With a wrist sense that makes the display light up, the moment you lift your wrist, this fitness band can also control your phone's camera! Selfie lovers, where y'all at? Also, the device has SMS, social media, and call access, so you don't have to be glued to your phone all the time for updates. And the best part is, you'll never have an idle moment ever as this tracker will keep you on your toes all the time! Try it.
Pros:
IP67 Waterproof
Lasts up to 5-7 days
Tracks heart rate and blood pressure
Compatible with Android (4.4 and above) and IOS (7.1 and above)
The silent alarm feature will wake you up without disturbing your partner.
Cons:
Step count may not be accurate

No more shading the display with your hands to read under the sun! This activity tracker by Sonata comes with a bright OLED touch display for easy readability. Adding some color to your wrist with its blue strap, this fitness band comes with a sleep tracker that ensures you have a healthy sleep pattern too. Besides this, it has a step counter, calorie counter, and also an intense vibration alarm, so you are never late to start your day. Worth a try, don't you think?
Pros:
Ergonomic design
Compatible with all phones
Splash-proof and IPX6 water-resistant
Cons:
It does not have a heart rate monitor.

Fitness tracker by the day, sleep tracker by night, this smart band will re-balance your life and give it a healthy upgrade! A must-try for those with erratic schedules or who never hit the gym, this fitness tracker will keep you updated on your health through its umpteen features. It has a heart rate monitor, calorie tracker, distance and step counter, call, and sedentary reminder, so you'll never have an unfit feeling ever. Try it!
Pros:
IP65 Waterproof
OLED touch display
Tracks all outdoor activities
Supports multiple languages
Allows easy access to social media, texts, and calls
Features a stopwatch, alarm, anti-lost and find my device options
Cons:
It may not be ideal to use while swimming.

Lastly, this smart band by Hug Puppy that'll keep track of your fitness and day-to-day activities! Yep, from making sure you have no idle moments to guaranteeing no messages go unattended, you'll feel blessed for having this little smart brain on your wrist. Besides this, it counts your calories, steps, distances, and active minutes too. Quite a multi-tasker, isn't it? There's more. This fitness tracker keeps you connected with your social media apps as well, so you are never disconnected even when your phone is away! Still, want to give it a miss?
Pros:
OLED touchscreen display
Tracks heart rate, sleep, and blood pressure
Features alarm clock, countdown, and calendar
Easy-to-use and waterproof
Compatible with Android and IOS
Cons:
Brightness may be too low for some
Take the right step towards fitness with the best fitness band this season! There you go, these were the 15 best fitness trackers in India that you must check out. Do you need more assistance in choosing the right fitness band? We've made it easier for you in our buying guide below.
How To Choose The Right Fitness Tracker In India?
Look out for the following features in the fitness band before buying:
Battery life: Pick a device that offers long-lasting battery life so you don't end up running out of juice during an emergency. Also, inspect how long it can stay up on stand-by mode as well, so you know your device's limit.
Durable Straps: Many users skip checking the strap's durability and end up with a broken piece within a few uses. Check the strap material and the closure always before buying.
User-friendly interface: No matter how trendy and smart the band is, if it is not user-friendly, it is a lost cause. Look at the features it offers and whether the interface is easy for you to breeze through within a few uses. Also, these brands have "how to use" videos that you must check out before buying.
Water-resistant: Come rain, splash, or sweat, your fitness tracker must protect with its water-resistant shield. And if you enjoy swimming, then opt for a 5ATM water-resistant smart band for the best experience.
Comfort-friendly: The most indispensable feature! The band should be comfort-friendly, considering you have to wear it on your wrist 24/7. Hence, pick a device that guarantees a comfortable fit and will not disturb your sleep too.
Phone Compatibility: Though all fitness bands today are connectable to all smartphones, check if it is compatible with the Android or IOS version in your phone before buying.
Anti-lost feature: Lastly, this blissful feature ensures your fitness tracker will always have your back if you misplace or lose your phone. Now, why would you not want this feature in your smart band, right?
Frequently Asked Questions
1. Do trackers work automatically as soon as you start your workout?
It may vary from band to band. Some fitness trackers can automatically detect if you've started your workout, whereas others need manual kickstart through the device.
2. What metrics should you track using a fitness tracker?
Heart rate, sleep, steps, calories, distance covered, and active time are some of the metrics one must ideally track using a fitness tracker. Some of the other activities are oxygen levels, blood pressure, breathing, etc.
3. Are these readings accurate?
Yes, most of the time! These bands have sensors that track your heart rate, sleep rate, and steps in real-time. Though there may be chances of plus and minus in some cases, detected readings on fitness trackers are accurate otherwise.
Feeling the fitness vibes, are you? We bet you can't wait to flaunt one on your wrist already! With 15 top fitness bands on our list offering all essential metrics you need to live a healthier life, there is no reason why you must give it a miss. Now, what are you waiting for? Rise from your sedentary phase already, and let's get fitter, smarter, and healthier with the best fitness band this season!
The following two tabs change content below.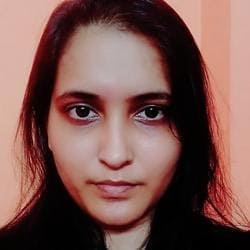 Sristi Suman
Sristi Suman is a freelance content writing covering various segments and specialties. Driven by her love for writing, she expanded her arena to industries, including travel, automobile, FMCG, and infrastructure. She has been associated with MomJunction for more than two years and covers the products in the sports, adventure, travel, and health sections. Sristi continues to tread industry verticals and...
more