Good food never fails to bring people together. So, a food gift basket can be a perfect present for someone who loves food.
Nowadays, customized food baskets or combinations of different food items and flavors are available in the market. Check out our list of the best food gift baskets to suit different palates and occasions.
Top Products From Our List
11 Best Food Gift Baskets
A nuts basket can be suitable for someone who likes eating healthy. This gourmet nuts basket from Hula Delights is carefully assorted for the best quality and taste. The basket includes roasted and salted cashews, pistachios, macadamia nuts, mixed nuts, raw walnuts, almonds, and honey-glazed pecans.
They are beautifully packed in an octagonal box sectioned into seven segments, tied up with a gold organza ribbon to make it look elegant and attractive. It weighs around two pounds and is Ok Kosher-certified.

The gourmet biscotti basket from Barnett's is handmade without any harmful ingredients, additives, or preservatives. Each gift basket contains 24 biscotti in six flavors, including chocolate chip, caramel chip, nut crunch, almond crunch, cookie crunch, and chocolate craisin.
They are Kosher-certified, non-dairy, and weigh around two pounds. These treats come in a beautifully packed box with a bowknot at the top.

Oh! Nuts offers high-quality fruits without any added sugar or additives. This dried fruit basket includes California peaches, Turkish apricots, plums, prunes, dates, pears, and apple rings. They are dairy-free, vegan-friendly, and rich in vitamins, minerals, and fiber. The fruits are packed in a wooden tray, which can turn into a beautiful standing basket.

The gourmet pack includes three signature summer sausages, five kinds of cheese, including harvest cheddar, jalapeno cheddar, farmhouse cheddar, and creamy swiss cheese, a smoked gouda, and golden toasted crackers. The quantities are suitable for preparing a wholesome snack for a small gathering.

Bon Appétit gourmet gift basket offers a wide variety of snacks and flavors, including smoked gouda cheese spread, olives, fruit and nut bites, crackers, tea, candy, cookies, chocolate brownie, and more. These sweet and savory treats are packed beautifully in a rustic basket, and you can send a personalized message to make it more heartwarming for the recipient.

The snack box from Nut Cravings includes 40 nutritious snacks, with something for everyone in the family. It has sweet and fruity snacks, popcorn, crunchy delights, and some nutritious bars. The snacks are selected from popular brands, such as Planters, Welch's, Nature Valley, Kellogg's, and more. You can also send a personalized message to the recipient.

The gift basket contains different sweet treats, with each variety packed separately in six beautiful gift boxes, stacked like a tower, and tied together with a bow. They include chocolate chip brownies, lemon, orange, and pomegranate jelly candies, lemon cakes, English fudge with sea salt, peanut fruit nougats, vanilla caramels, chocolate hazelnut cookies, and caramel popcorn. You can select a personalized message along with the treats to give your loved ones.

Dulcet gourmet food gift basket brings you delicious cakes and brownies, including chocolate cheese brownies, chocolate chip brownies, chocolate fudge brownies, walnut brownies, chocolate crumb cake, old-fashioned crumb cake, raspberry crumb cake, blueberry muffin, and assorted rugelach. These sweet treats are individually wrapped to keep them fresh. The burgundy gift box with a hand-tied bow makes it look elegant and beautiful.

The healthy gift basket contains dry roasted and salted almonds, cashews, and pistachios, glazed peanuts, almonds, and pecans, and toffee peanuts. They are fresh and roasted in small batches to maintain the best quality. These Ok Kosher-certified treats are elegantly packed in a boutique-style box.

The Favorite gourmet gift basket from Dan the Sausageman includes shelf-stable and ready-to-eat food items, known for their freshness and quality. This delectable food basket contains Dan's original summer sausage, roasted garlic red pepper sausage, sweet hot mustard, Alder smoked salmon, Elki water crackers, red chocolate cherries, honey roasted peanuts, Wisconsin cheddar cheese, and two dilettante chocolate truffles. These food items are packed in an eco-friendly pinewood box that is reusable and durable.

Tundras gourmet nut tray includes toffee peanuts, salted cashews, RS corn nuts, and sweet and savory party mix. These nuts are roasted to perfection to make them crunchy and tasty. It is ideal for someone who loves snacking on healthy, nutritious foods. This nut tray is Ok Kosher-certified and comes in a fancy box.

How To Choose The Right Food Gift Baskets?
Here are a few factors to consider before buying suitable food gift baskets.
Recipient's preference: Consider the recipient's food habits and choices to pick the ideal food gift basket for them. Choose the basket based on their favorite food, like sweets for someone who has a sweet tooth, or vegan food, nuts, and fruits for healthy eaters.
Assortment: Check the assortment options, whether they offer a wide variety of flavors or a combination of different food items.
Quality and taste: Make sure the basket is filled with quality items that are fresh and ready-to-eat with no compromise in taste.
Packing and delivery: Choose a well-packed gift basket with options to send a personalized message.
Choosing a food gift basket might sound easy, but the numerous options available can make it challenging. In this buying guide, we carefully selected some of the best food gift baskets that are tasty and suitable for different people and occasions. We hope our suggestions can help you pick the right gift.
Recommended Articles:
The following two tabs change content below.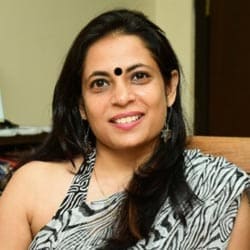 Priti Bose
Priti Bose is a poet, songwriter and blog writer. She did her masters in English, Public Relations and Advertising. Her creative skills and hunger for details make her do in-depth research on the topics she covers. For MomJunction, she writes on product analysis and reviews, especially for kids' products, toys and gifts. Before her association with MomJunction, Priti worked in the media industry followed by content writing for art portals. She also writes content for new businesses and does comparative studies in various industries.Priti believes in a balanced focus on both negative and positive outlooks of a given situation. She is a professional dancer-cum-choreographer and also loves to chill with movies, books, music, and animals.