Infants could experience gas trouble due to their underdeveloped digestive systems and also because they may swallow air when crying and bottle-feeding (1). Other reasons include sensitivity towards a specific formula or the breastfeeding mother's diet and improper feeding. Gas discomfort is common in newborns aged between one and four months as they cannot digest starch in food.
We understand it is not easy for a mother to see the discomfort that her gassy baby experiences. In this post, we give you a list of the best formula for gassy babies.
Tips To Use Baby Formula Safely
To ensure safety when using a formula for babies, you must also:
Check the expiry date of the formula
Wash the bottles and containers properly after every feed
Read ingredients on the pack, follow the quantity guidelines
Check if your little one is experiencing any allergy symptoms such as constipation, diarrhea, or burping after consuming the formula.
Most importantly, consult the pediatrician before giving your baby any formula.
9 Best Formula for Gassy Babies

The brand claims it as the first infant formula with 2'-FL HM, which is known to be ideal for eye and brain development. It doesn't contain artificial growth hormones and makes a trusted composition to reduce gassiness and fussiness in babies. Induced with the goodness of nutrients found in breast milk, this non-GMO milk-based infant formula can help support the little one's immunity.
Pros
Prebiotic composition
Supports eye and brain development
Reduces gassiness and helps in cell development
Includes vitamin E, Lutein, and DHA
Cons
Plastic packaging may have a smell

The Gentlease baby formula from the Enfamil provides milk protein in broken-down particles, which is easier for babies to digest. The non-GMO, fat-protein blend of MFGM and DHA is known to be a reliable formula for gassy fussy babies curated with lesser amounts of lactose. It is easy to digest and provides dual prebiotics and proteins for improved immune health.
Pros
Includes contents of breast milk
Blend of 30 different nutrients
Strengthens the immune system
Eases fussiness and gas within 24 hours
Supports brain building
Cons
May have a strong smell
May taste bitter

Bring home the pro-sensitive formula for gassy babies enriched with 2'-FL human milk oligosaccharide and suitable to ease gas and fussiness due to lactose sensitivity. The blend of Lutein, DHA, and Vitamin E is close to the breast milk ingredients, which is essential for the little one's overall health.
Pros
Supports brain and eye development
Helps in developing immunity
Free of palm olein oil
Contains no artificial growth hormones
Cons
Requires to be refrigerated once opened
Does not work for babies with galactosemia

The organic formula from Earth's Bestis made with partially hydrolyzed proteins. Theformula is designed keeping in mind the sensitive stomach issues of babies, such as gas and fussiness for the first twelve months. Induced with DHA and ARA, it is said to be effective in supporting eye and brain development.
Pros
Contains two fatty acids found in breast milk
Fortified with iron for RBC development
Includes prebiotic fiber for developing immunity
Easy-to-digest and non-GMO formulation
Cons

Formulated to treat fussiness and gas in babies due to colic and digestive issues, the Gerber infant powder provides soothing nutrition. It contains Human Milk Oligosaccharide, which is a prebiotic found in breast milk. Matching the nutrition profile of mother's milk, the powder is known to be an ideal formula to treat gas and constipation by improving good bacteria to promote soft stools.
Pros
Non-GMO and easy-to-digest
Closest to breast milk
Wholesome supplement with DHA
Supports microbiome
Reduces 50% crying time
Cons
May not dissolve in water easily
Comes with an over sized scoop

Created for sensitive tummies, this milk-based organic formula can be given for gassy babies aged one to 12 months. It is a reduced-lactose powder with no preservatives and artificial flavors. Enriched with Lutein, Omega-3 DHA, and Omega-6ARA, it is suitable to boost overall immunity and treat fussiness and gas in babies.
Pros
Free from antibiotics and steroids
Promotes eye and brain development
Contains fortified iron
Includes prebiotics for easier digestion
Good to taste
Cons
Contains corn syrup and vegetable oil
May require thorough mixing to avoid lumps

A wholesome alternative to breast milk, this formulation with cow's milk protein is broken into smaller parts to reduce gassiness and fussiness. Enriched with DHA and more than two dozen minerals and vitamins, this infant formula matches the FDA quality standards. It is a gentle, kosher-certified nutritional powder for your baby's overall nourishment.
Pros
Non-GMO and easy-to-digest
Helps in the brain and eye development
Contains 25% less lactose
Gluten-free
Cons
May have an unpleasant smell

Induced with the goodness of 2'-FL HMO, this sensitivity formulation is pretty close to breast milk. This low-lactose milk-based powder meets FDA nutritional and quality standards and is available in two sizes, 1.41oz and 12oz. The brand claims to offer complete nutrition for the baby's first year of development.
Pros
Supports growth and development
Boosts immunity
Non-GMO and easy-to-digest
Doesn't contain artificial growth hormones
Induced with iron
Cons
Contains corn syrup
May cause constipation


Enriched with DHA, minerals, and vitamins, this baby formula for gassy babies is made with cow's milk protein partially broken into smaller parts. It is closer to breast milk and available in two sizes, 1.34oz and 12oz. Designed to provide complete nutrition to infants aged up to 12 months, this formulation is rich in iron, protein, and carbohydrates.
Pros
Supports growth and development
Non-GMO and meets FDA standards
Easier on infant's tummies
Reduces gas, fussiness, and crying
Includes iron
Cons
Reasons Your Baby Might Be Gassy
Here are a few reasons that may lead to gassiness in babies(2).
Feeding position: It is usual for babies to gulp air as they suck milk, but some feeding positions can cause them to gulp more air. While feeding the baby, maintain an angle of 30 to 45° as this would help them take more milk and less air.
Bottles: Baby bottles can also be responsible for gassiness. When the bottle's opening is large, the seal between the baby's mouth and the nipple is weak, and this causes the baby to gulp more air. Therefore, it is always better to buy a bottle with a smaller opening or go with the one designed to prevent gas.
Mother's diet: Sometimes, mothers eat heavy-to-digest foods, affecting the baby's digestion as their digestive system is not completed developed.
Lactose intolerance: It is another common reason for bloated stomachs. It is essential to check your baby's tolerance towards lactose from a doctor and then switch to a lactose-free formula.
How To Choose The Right Formula For Gassy Babies?
It can be difficult to find the best formula for fussy constipated babies when you have little or no knowledge. Here are a few essential points to consider when buying a milk-based formula for your baby.
Baby's age: Baby's nutritional requirements vary with age. Check the product labels to know the relevant details on age before choosing the right one.
Nutrition: Always look for the nutrients present in the formulation. Make sure the formula includes DHA, vitamins, and minerals to fulfill our baby's nutritional requirements. Also, make sure the formula is free from preservatives and artificial substances.
Presence of prebiotics and probiotics: These two components help in better digestion and reduce the gassiness, fussiness, and crying of the baby.
Allergies: It is essential to know if your baby is allergic to any ingredient. For instance, some babies are allergic to lactose. To prevent gassiness, it is always recommended to get a lactose-free formula.
Frequently Asked Questions
What type of bottle is best for the gassy baby?
Anti-colic bottles make the best feeding bottles for babies, especially those who suffer from gassiness.
Will my baby get gassy if I eat certain foods?
Yes. Consuming whey protein products and dairy products,such as ice cream, cheese, and yogurt,could cause gassiness in babies.
Though gassiness is a common problem with infants, feeding the right formula for gassy babies can prevent discomfort and crying. There are various formulations designed keeping in mind the causes of gassing to ensure a wholesome and nutritious diet for babies. With the best baby formula for gassy babies shared in this post, you can pick a formulation that meets the needs of your little one.
References:
MomJunction's articles are written after analyzing the research works of expert authors and institutions. Our references consist of resources established by authorities in their respective fields. You can learn more about the authenticity of the information we present in our
editorial policy
.
The following two tabs change content below.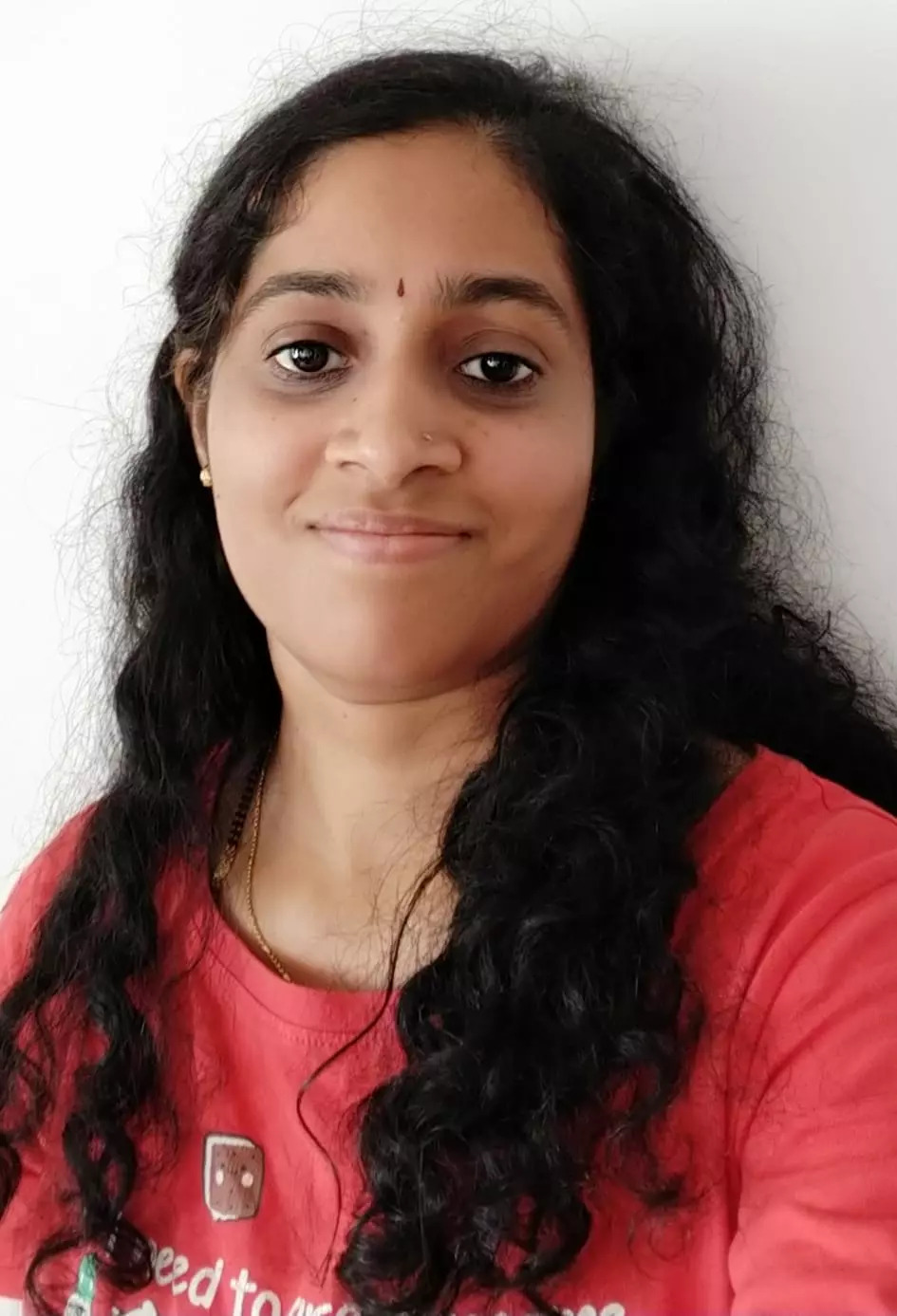 Vibha Navarathna
Vibha is a coder turned content writer. She holds a Masters degree in Computer Applications and a certificate in 'Introduction To Child Psychology'. Her passion for writing fresh and informative content made her a full-time writer. Holding certifications in content writing and creative writing, she writes on electronics and baby products for MomJunction. Apart from work, Vibha is found reading...
more