If you love to host game parties at your home, having the best gaming chair for big and tall individuals is safe. Compared to a regular chair, gaming chairs are designed to provide comfort to the back and are built for prolonged usage. Also, the armrests are adjustable to different angles. To add to the thrill, a few of them also have additional features, such as in-built speaker systems or vibration for enhancing the gaming experience.
So if you're ready to purchase one, here are our recommended gaming chairs.
11 Best Gaming Chairs For Big And Tall People
The Gtracing gaming chair for big gamers comes with adjustable seat height and 360° swivel function. Made of PU leather, the chair has added cushions, pillows for lumbar and head support. Its strong metal frame ensures comfortable seating.
Specifications
Weight Capacity: 350lb
Overall Dimensions: 20.47×21.26×48.8-52in
Weight: 44lb
Pros
Rocking chair with 90°-170° reclining
Conveniently locks seat at any position
Removable headrest and lumbar cushion
Retractable footrest
Six-point, heavy-duty base imparts more strength
Offers good support to the back
Cons:
Armrests may not be comfortable
Air cylinder may be weak
The Waleaf Vitesse Gaming Chair is a heavy-duty construction with a thick, wide back and deep seat. It comes with a 360° swivel and class-three explosion-proof lift. The three support points on the lumbar, spine, and head make it a perfect ergonomic chair for home and office too.
Specifications
Weight Capacity: 330lb
Overall Dimensions: 20.4×22.2x47in
Weight: 45lb
Pros
Wider seat for a comfortable sitting experience
Complete support to back and head
Rocking function controller
Allows a wide range of back adjustment between 90° and 180°
Scratch-proof premium rolling casters
Removable head pillow and lumbar cushion
Cons
May not rock smoothly
Lumbar cushion may not be soft
It is a comfortable gaming chair with adjustable arms, a 360° swivel feature, and a retractable footrest. Made of artificial leather, the strong gaming chair comes with an extra high backrest to support the neck and spine. It has memory foam padding on the seat and lumbar cushioning that ensure a relaxing experience. The explosion-proof gas spring and strong metal base make it a reliable computer gaming chair.
Specifications
Weight Capacity: 350lb
Overall Dimensions: 27.6×22.4×49.6in
Weight: 56.9lb
Pros
Adjustable massage lumbar cushion
Extra-high backrest for better back support
Fade-resistant and easy-to-clean leather
Smooth-rolling casters offer stability
Recline locking system
Adjustable 2D arms
One-year warranty on parts
Cons
Footrest may be wobbly
May make creaky sounds on shifting weight
The big and tall gaming chair has a weight capacity of 500lb and a proper backrest to let you enjoy gaming without hurting your spinal cord. It is designed for heavy people and has a broad back and wide seat. This easy-to-install ergonomic chair with a curved high back offers the necessary support to different body parts. It has a wide reclining angle range of 90°-135°, with a locking mechanism.
Specifications
Weight Capacity: 500lb
Overall Dimensions: 22x28x56in
Weight: 50lb
Pros
Comfortable seating for heavy people
USB massage for lumbar support
Quick to assemble
Thick cushion padding supports the body
Premium commercial gas lift
Tension control and height adjustment
Six-month manufacturer warranty on material and craftsmanship
Cons
Leather may be delicate and peel off
Wheels may not be durable
The Respawn heavy-duty chair could be the best big and tall gaming chair equipped with 4D armrests that are depth, tilt, height, and width adjustable. The headrest pillow and adjustable lumbar help you maintain the right body posture.
Specifications
Weight Capacity: 400lb
Overall Dimensions: 28.5×31.75×50.25in
Weight: 27lb
Pros
130⁰ recline with infinite angle lock
Offers maximum space and room for people with different builds
Adjustable armrests offer extra support
Conveniently positioned tilt lever
Adjustable pillows
Cons
Bucket-style seat may not be comfortable for everyone
May not recline as expected
With this gaming chair for big and tall people, you can sit comfortably without exerting any pressure on the back. The large seat and memory foam cushioning can let you relax better, while the big and soft massage lumbar pillow offers additional comfort. The heavy-duty steel frame and strong metal base make it a durable chair.
Specifications
Weight Capacity: 400lb
Overall Dimensions: 33.86×25.2×14.57in
Weight: 55lb
Pros
Comfortable seating for large-sized people
Class-three explosion-proof gas lift
90°-130⁰ recline adjustment
Easy height adjustment
Recline locking mechanism
360⁰ swivel adds on to mobility
Cons
May make a squeaky noise
Armrests may not be comfortable
This racing-style chair could be one of the best gaming chairs for big and tall people. Upholstered in premium carbon fiber leather in a dual color scheme, it is a unique chair with an ergonomic design. The segmented padded design offers contoured support. It has an adjustable lumbar support pillow with a massage function.
Specifications
Weight Capacity: 250lb
Overall Dimensions: 21x21x48.8in
Weight: 35lb
Pros
Padding on armrests
360⁰ swivel rotation promises dynamic movement
Wide range of reclining
Tear-resistant upholstery
Convenient rocking feature
Easy height adjustment
One-year warranty on parts
Cons
May have reclining issues
Armrests are not adjustable
Enjoy perfect seating while gaming with this premium chair designed with a high-density sponge and strong metal frame. Made of PU leather, it has a cushioned wide seat and adjustable armrests. The chair offers a perfect fit per your body type and dimensions so that you stay comfortable even during long hours of gaming. Its 360⁰ swivel and 30⁰ rocking functions add to your comfort.
Specifications
Weight Capacity: 400lb
Overall Dimensions: 24×22.4x54in
Weight: 50.6lb
Pros
Silent rolling wheels for smooth movement
Easy to assemble
Suitable for gaming, reading, and relaxing
Heavy-duty nylon base
Adjustable height and back angle
Explosion-proof gas spring
Cons
Designed with an ergonomic metal frame, it has an adjustable backrest and cushion to comfort the back and neck. Enjoy gaming with convenience on this chair with a lumbar massage cushion. The long and wide design makes it an ideal seating for big and tall people.
Specifications
Weight Capacity: 350lb
Overall Dimensions: 33.5×25.6×12.6in
Weight: 49.2lb
Pros
Made of durable and water-resistant leather
4.7-inch thick sponge offers extra comfort
Two different massage programs for lumbar support
Height adjustable armrests
Allows reclining between 90⁰ and 180⁰
360⁰ swivel for easy movement
12 months warranty on parts replacement
Cons
May slightly tilt forward
Some may find the cable short
Gaming is comfortable with this Fantasylab Gaming Chair for big and tall people. The memory foam padding on the seat and the rocking wide armrests offer generous support. Detachable padding on the headrest and lumbar region keeps your spine and neck in the right position. The seat cushions of this chair have four USB cooling fans that keep you comfortable on hot days.
Specifications
Weight Capacity: 400lb
Overall Dimensions: 25.6X28.3X51.2-53.5in
Weight: 61.9lb
Pros
3D adjustable armrests
Adjustable height, back pressure, and tilt
High back offers better support
Equipped with smooth-rolling casters
Explosion-proof gas string
Large and comfortable seating
Wide range of recline from 90⁰ to 155⁰
Cons
Padding may not be durable
The HugHouse Musso Gaming Chair for big and tall people features a thick padded design for a great support. It has adjustable lumbar and headrest pillows and padded armrests for the overall comfort of the gamer. This ergonomic gaming chair with an adjustable backrest of 90⁰-160⁰ tilt makes it suitable for intense gaming sessions.
Specifications
Weight Capacity: 300lb
Overall Dimensions: 22x22x53in
Weight: 48.5lb
Pros
Heavy-duty chair base offers stability
High and wide backrest supports the spine and neck
Classic pattern suits any decor
Advanced class-four gas cylinder
Multi-tilt mechanism
Seat thickness of 5.2in makes sitting for long hours comfortable
One-year warranty
Cons
Gaming Chair Benefits for Heavy Users
Here are some benefits associated with gaming chairs for heavy and tall people.
Offers ergonomic support by promoting effective posture
Allows movement while sitting to avoid the risk associated with sedentary habits
Enables small movements to keep the muscles active, thereby stimulating blood circulation and strengthening the muscles
Reduces pain in lower back and tension in shoulders and neck
Prevents slouching of the back
How To Choose The Right Gaming Chair For Big And Tall People?
Here are some points to keep in mind while buying a gaming chair.
Weight support: Consider a chair that can support heavy weights and can fit you comfortably.
Seat dimensions: The seat should be big enough to accommodate tall and big people without any discomfort.
Backrest height and size: Look for a chair with a decent-sized backrest that offers good support to your back. A good gaming chair should ideally be 30in tall.
Adjustable height: Consider adjustable seat height so that you can alter your seat as per your need.
Reclining mechanism: The chair needs to recline to different angles for a comfortable point while gaming or relaxing.
Padding and cushion: You need a chair with good padding and cushioning, as you will sit for long hours while gaming.
Frequently Asked Questions
1. Can people with average or smaller frames use big and tall gaming chairs?
It is better to buy chairs with seats that are in proportion with your height. If seats are too large, they might be unstable, but most big and tall gaming chairs can comfortably accommodate people with an average-sized body.
2. Are gaming chairs difficult to set up and move?
Most gaming chairs come with instructions for assembly. Some chairs are easy and quick to assemble, while some come with more parts or screws that take time to assemble. Most chairs are lightweight, but some bulky ones can be difficult to move often.
3. How long should I stay seated on a big and tall gaming chair?
Though gaming chairs for big and tall people are designed to provide extra support and comfort, it is better to get up from the chair and stretch yourself every one or two hours.
4. Is there a more optimal sitting position for chairs with big and tall frames?
Chairs for big and tall people come with various adjustment features to support the back across different sitting positions. Therefore, sitting for long on ergonomically designed chairs will not cause you any trouble.
Gaming chairs are designed to accommodate tall people who enjoy playing video games for long hours. We hope this list and the buying guide will help you buy the best gaming chair for big and tall gamers.

Recommended Articles:
The following two tabs change content below.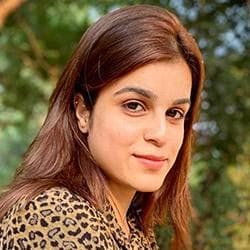 Sakshi John
Sakshi did her graduation in Journalism from the Madras Christian College, Chennai, before starting her career as a freelance writer. She is into blog writing and for MomJunction, she covers various topics, including products to buy for your kitchen, furniture, and other home requirements. Previously, she interned as a content writer in a cyber security firm. As a content writer, Sakshi...
more