Whether you are playing a single-player game or a multiplayer online game, a gaming mouse is one of the most critical components in the PC gaming set-up. Fast and accurate aiming is essential when you are playing PC games.
The mouse is used for all the critical operations you perform in fast-paced online games — from defense to attacking and aiming. A high-quality mouse can ensure that you play games to your potential.
Several gaming mouses are available on the market, offering a fast response rate, accurate tracking, precision targeting, and comfortable grip.
To help you make an informed decision, we have compiled a list of the best gaming mouse in India that can give you an advantage and help you conquer all your opponents!
11 Best Gaming Mouse In India


The Logitech wired gaming mouse is powered by a high-speed tracking fusion engine, the core of which is a 32-bit ARM processor. It provides up to 500IPS tracking speed and has an advanced response rate. It has eight programmable buttons to improve performance and feel and has four DPI settings for precise targeting to lightning-fast maneuvers. It allows you to switch from 250DPI to 4000DPI in a few seconds. The low friction feet, lightweight materials, and rubber grips provide the best comfort for long gaming sessions.
Pros
Mac and PC compatible
Two-year limited warranty
High-speed tracking
Lightweight
Eight programmable buttons
Ergonomic design
Fast response rate
Cons
The wide rubber backlit scroll on the Redragon gaming mouse makes it easy to control, while the shape and position of the scroll wheel allow the index finger to move back and forth optimally. It has six programmable buttons, including two customizable thumb buttons. The mouse supports four adjustable DPI levels from 1000 to 3200DPI, which are reflected by the color of the scroll wheel. The elongated Teflon feet enhance the gliding ability and offer strict horizontal movements.
Pros
Ergonomic design
DPI level indication
Smooth gliding
Cursor speed control
LED backlight
Cons
Might not have a proper driver support
Dragonwar's customizable wired gaming mouse is designed for all types of grips and can be used for all kinds of games. It is equipped with eight programmable buttons to suit individual gaming styles and has four adjustable DPI levels, ranging from 800 to 3200. This ergonomic mouse has sporty LED lights and a heavy-duty braided 1.8mt cord for easy movement. The contrasting LED lights give it a futuristic look, while the rubberized body provides a comfortable grip.
Pros
One-year warranty
Ergonomic design
Customizable profiles
Compatible with any surface
Cons
The ambidextrous design of Lenovo Legion makes it comfortable for amateur PC gamers. It is equipped with five programmable buttons and a four-level DPI switch adjustable to 2400 DPI. The seven-color backlight gives the plug-and-play device a trendy look, while the comfortable grip allows long hours of gaming without causing stress to your hands. It is compatible with Windows 10 and older Windows versions such as Windows 7, 8, and 8.1.
Pros
Ambidextrous design
Easy to set-up
Seven color backlight
Braided cord
Cons
The Offbeat Ripjaw wireless gaming mouse is equipped with a built-in rechargeable li-ion battery and a micro USB cord to provide seamless gaming with no charging wait time. It has a time-sensing function that automatically shuts the device off when idle. The sensitivity parameters can be adjusted from 1600 to 3200 DPI to suit personal gaming style. The mouse is lightweight, has seven programmable buttons to enhance performance, and features an easy-to-use scroll wheel that provides fast and fluid scrolling. It is equipped with a high-speed sensor with a 1ms response time.
Pros
Laser sensor technology
Rechargeable battery
Ergonomic design
Lightweight
Easy to use
Auto-sleep feature
Noiseless
Cons
The HP gaming mouse allows instant switching between six DPI settings from 500 to 4000 DPI to quickly respond to gaming needs for targeting, quick speed, and maneuverability. It has non-slip sides to reduce sweating on the palms and a wide scroll wheel for optimal control. The mouse has an RGB breathing light to enhance its appearance and a gold-plated USB port with a high-speed interface. It is compatible with Windows XP, 7, 8, and 10 and MacOS 103.
Pros
Ergonomic design
Anti-slip
Cool LED light
Professional sensors
Full key programming
Cons
Buttons may leave marks on the fingers
The adjustable weight on the Zebronics gaming mouse allows users to fine-tune the balance and optimize the mouse weight for maximum control and speed. It has seven buttons, including forward, backward, and rapid-fire buttons. The DPI switch allows easy shifting of pixels from 800 to 3200 DPI. The ergonomic design of this wired mouse makes it suitable for extended gaming. It has a plug-and-play interface and works on most surfaces.
Pros
Ergonomic design
Multicolor LED
Adjustable weight
Compatible with all surfaces
Easy to use
Cons
Rapid-fire key may be tough to reach
Amkette's full-size wired gaming mouse has contours that can fit all hands comfortably while minimizing pressure on the fingers and palms. It has seven programmable buttons and a hyper 4800 DPI sensor to provide a customizable gaming experience. The durable mouse has been tested or clicked more than five million times and is equipped with a durable braided cable. It also has a magnetic ring to enhance data transmission. The breathable rainbow LED lights give it a futuristic look.
Pros
Seven programmable buttons
One-year warranty
Rainbow lighting
Strong braided cable
Enhanced data transmission
Cons
May not have on-board memory
The Artis Falcon optical gaming mouse has six programmable function keys and a constantly changing LED light. It has a four-step DPI that can be adjusted from 1000 to 3200 DPI and features a high-precision optical sensor. It provides a snug fit and a comfortable gaming experience. The matte plastic body has soft buttons and is treated with rubber oil to protect your hands. The click life of eight million ensures it is long-lasting and durable.
Pros
Ergonomic design
Zero fatigue
Changing LED lights
Enhanced precision
Treated surface
Cons
The Redgear gaming mouse's easy-to-use software provides the best-personalized settings, while the semi-honeycomb design offers a comfortable grip. It has a DPI change of up to 6400, which provides high precision and accuracy. The durable switches on the mouse extend its service life, and the customizable RGB lighting offers the option to create personalized RGB animations. It has a gaming-grade sensor that provides high precision and accuracy, while the multi-programmable buttons enhance its performance and help adjust to all game settings.
Pros
One-year warranty
Customizable RGB modes
Durable switches
Semi-honeycomb shape
Cons
Mouse size may be a tad large
Zinq Technologies' plug-and-play gaming mouse is equipped with an advanced sensor that provides a delay-free response to give an amazing gaming experience. The eye-catching design and seven breathable LED lights give it a vibrant appearance. It is adjustable from 1200 to 3200 DP, and the 1.5m braided cable provides seamless connectivity and excellent data transfer. It has a comfortable grip, fits the palm, and is compatible with Windows 95/98/XP/10 and MacOS.
Pros
One-year warranty
Easy installation
Breathable LED lights
Combats fatigue
ABS coating
Ergonomic design
Cons
How To Choose The Right Gaming Mouse In India?
Before choosing a gaming mouse, keep the following critical factors in mind.
Dots per inch: The higher the dots per inch or DPI, the lesser the cursor's movement across the screen. Different games require different DPI settings. Choose a mouse that has a DPI switch so that you can change the DPI settings on the fly.
Polling rates: The higher the polling rate, the faster the response time. It is measured in Hertz, usually between 125 and 1000Hz, where the count indicates the number of times the mouse position is reported to the computer per second.
Sensors: A gaming mouse is equipped with either optical or laser sensors. A mouse with a laser sensor allows you to use the mouse on any surface and generally has a higher DPI rate than an optical mouse.
Wired vs. wireless: Wireless mouse was considered to be slow. But now, they are as fast as their wired counterparts. Choose according to your desk space and requirements.
Customizations: There are several adjustable buttons and settings that allow you to personalize the mouse according to your preferences. Choose one based on your gaming style.
Ergonomic design: The mouse's shape is critical because you may have to use it for several hours. There are two types of grips — claw and palm. The choice of design depends on whether you prefer to use your fingertips or prefer to place your palm on the mouse. Some have ambidextrous designs.
RGB lighting: From multiple LEDs to a single color glow, a gaming mouse can light up your desk, which will increase the fun of the game. Breathable LEDs have a futuristic feel. Depending on the functional and aesthetic appeal, you can choose a mouse that can be customized according to your requirements.
Cable quality: The cable is the vital link between the mouse and the PC, so it is essential to choose a mouse with a heavy-duty cable, which quickly transmits data and is not easy to break.
The mouse you choose will depend on your gaming style and the number of functions you want to customize according to your personal preferences. Choose from our list of the 11 best gaming mouse available in India and enjoy the best gaming experience.
Recommended Articles: 
The following two tabs change content below.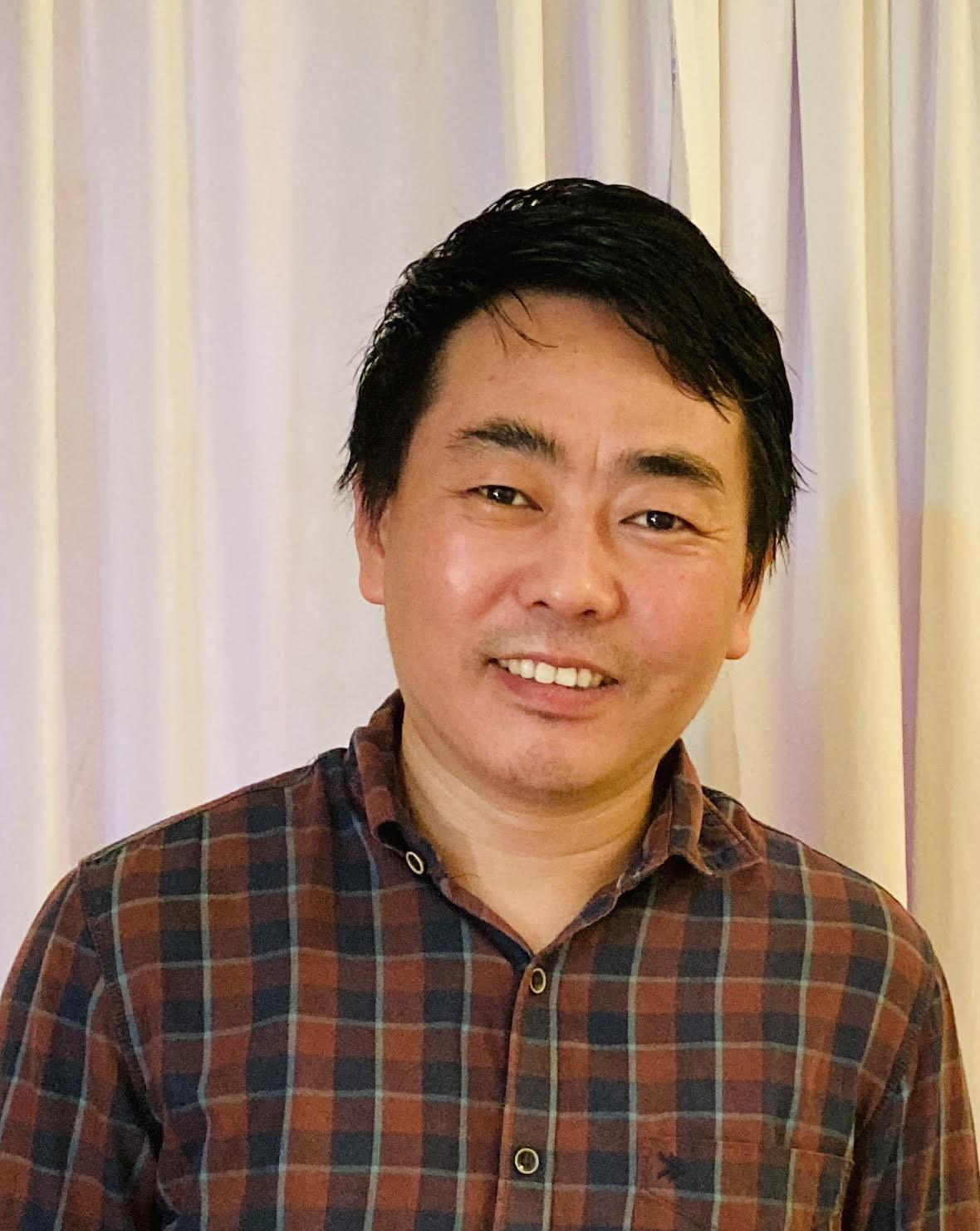 Wedetso Chirhah
Wedetso Chirhah holds a masters degree in English Literature. He had written content for more than 15 B2B websites and edited school books before joining MomJunction as an editor. Wedetso ensures the articles meet the highest editorial standards. He enjoys making content understandable and relatable to readers, and he is a big fan of the versatile em dash. He also...
more