Gaming can be challenging, especially when not using the best gaming routers. If you do not use a suitable router for your gaming habits, your laptop might face a weak wireless connection and end up lagging. When a router is connected to multiple devices, gaming quality will deteriorate, and the way you play will also be affected. Since gaming routers involve accomodating multiple devices on the network, you will need an efficient and effective router to do the same. With a good gaming router, you are assured of a hassle-free gaming experience. To help you buy one, check out our post compiled with a buying guide to improve your gaming skills.
Top Products From Our List
11 Best Gaming Routers
This WiFi gaming router is compatible with Alexa and has an 8GB LAN port and a 1GB WAN port to double the connection speed. The router has advanced security to protect your network and is equipped with an intelligent dynamic optimization function that can prioritize traffic to eliminate latency. It has a 1.8GHz 64-bit quad-core CPU and three core processors, and 1GB RAM. 
Pros:
Built-in VPN server that protects your data
Built-in antivirus and advanced intrusion deterrence
Cons:
WiFi range may be limited
Users may experience difficulty while operating 2.4GHz band
This tri-band gaming WiFi router runs at 2.4GHz, 5GHz 1, 5GHz 2 and has advanced hardware. For best performance, the router has a 2.5GB gaming port, 256GBof flash memory, and 1GB of RAM. Its three-level gaming acceleration will smoothen your gaming traffic.
Due to its dynamic frequency, it can also unlock 15 channels. The data trencher rate is 11000Mbps. If you are looking for a router with a gigabit LAN port and a wide range and fast streaming, uploading, and consistent gaming functions, the Asus router is perfect for you.
Pros
Built-in parental controls
This gaming internet router is easy to setup
Cons:
Users may experience random reboots
You cannot manually set your DNS server
Asus tri-band WiFi gaming router is equipped with the latest MU-MIMO technology and can optimize your server. It supports all operating systems, including iOS, Windows, and Linux, and has built-in access to GPN (Gamers Private Network).
It is designed to provide a consistent bandwidth between 2GHz-5GHz. Through adaptive QoS (Quality of Service) priority, gaming activities become extremely easy. It is also equipped with parental controls and 4 Gigabit LAN ports and has a WiFi speed of 5300Mbps.
Pros:
Easy to setup
You can connect up to 45 devices at a particular time
Cons:
LAN devices may not connect
The router might reboot and can be slow sometimes 
This dual-band router uses a stylish black design and advanced smart beam technology, with a WiFi speed of 2600Mbps. There are five Ethernet Ports in this device, configured and used with little or no effort. You can use its 4K HD video to play games, stream, upload, and more. It has four ace-quality antennas to enhance wireless performance. You can also track your connected devicesto increase WiFi speed.
Pros:
Easy to install and highly customizable
Multi-user MIMO technology improves streaming on numerous devices
Cons:
Users may face issues with inbound filtering
There may be some connectivity issues
Gaming XR300 WiFi router Netgear's 1GB Ethernet port enables a lag-free wired connection to maximize gaming routers' performance. The dual-band router can provide fast speeds of up to 1.75GBps. It has a geo-filtering function that allows you to connect to the nearest server and players.
You can stabilize ping and optimize network performance. With three high-performance antennas, you can experience a better Internet.It is compatible with many gaming systems and has 4-Gigabit ports. This gaming software is powered by Dumaos, an interactive, gamer-friendly operating system.
Pros:
The VPN is easy to configure and has a detailed set of instructions
You can control lag by limiting distance
Cons:
The router might reboot automatically
The WiFi connection may drop sometimes
With the unique Killer Prioritization Engine of Linksys router, you can accelerate, identify, and prioritize game network traffic. The stylish and compact design adds to your home decoration. It has a WiFi speed of 3.2GBps.
Each device connected to this fast gaming router has its own data stream, which will help you play your game well. The router is one of the best wireless gaming routers with four Ethernet Ports and a customized user interface that allows you to monitoryour home's internet and gaming traffic.
Pros:
A fitted Gigabit Ethernet switch with four ports
A built-in firewall built
Cons:
Has frequency connectivity issues
Users might face weak receptions
Speedefy's Gigabit Wireless router is one of the top gaming routers. Its frequency is 5GHz, and the data transmission rate is 2100Mbps. With excellent and powerful signals, it can also protect the security of the Internet. The parental control function can manage children's Internet access. It is easy to install and has a flexible, dual-band WiFi switch. You can optimize the router on your browser or the Speedefy app. It is recommended to use the device on iOS 9 or higher or Android 4.4 and higher.
Pros:
Supports more than 25 devices
The guest network feature separates your information from others
Cons:
Has a limited range
User might have issues with LAN speed
Motorola's wireless router is stylish and simple and can be regarded as one of the fastest gaming routers. It provides a high-speed link between the Ethernet devices and WiFi and has an easy-to-use firewall, parental controls, and dual-core processor.
The Gigabit Ethernet port connects to all your smart home devices, and four adjustable antennas provide fast Internet connection frequencies for 2.4GHz and 5GHz connections. The comprehensive Beamforming technology is aimed at each device connected to WiFi, there by providing a fast Internet connection at top speeds.
Pros:
The gaming router has one USB 3.0 port for Network-attached-Storage devices
The bottom of the device has enough space for proper ventilation.
Cons:
Configurations and settings are limited
The auto-firm will not update automatically
The device has a hybrid wireless mesh network and a dedicated backhaul channel to ensure the best performance with widespread Internet coverage. Equipped with a self-optimizing network, you will experience congestion-free connections throughout your home. It also has a multi/channel Zero Wait DFS technology, which provides reliable and latency-free performance.
It provides a frequency of 5GHz and has a dedicated Android and iOS application that helps you set up your router flawlessly and help you discover multiple built-in features.
Pros:
You can configure VLAN on this gaming router
The unique mesh network can reach even the dead spots in your house
Cons:
Users might experience connectivity issues sometimes
Automatic updates can interrupt the connection at any time
The advanced wireless Tri-Band Gigabit technology establishes three different WiFi bands that help you connect multiple devices with a lag-free experience. This router for gaming has a data transfer rate of 3000Mbps for intensive activities like online gaming and 4K video streaming.
It comes with a USB 3.0 port that helps in the transfer of files and other media. A unique feature of the router is that you can click the router's logo and connect to the guest WiFi without entering the password.
Pros:
8 x 5dBi Omni-directional antennas that provide a seamless wireless performance
Dual-processor and turbo technology for optimal performance
Cons:
May not come with parental control
Installation may be tricky
With a data transfer rate of 2033Mbps, you can connect upto 35 devices to this router. It is suitable for streaming, surfing the web, and gaming. It is easy to set up and link to smart home devices too. It also has a 4×4 MU MIMO and a 5GHzfrequency band, ensuring faster WiFi and broader coverage.
The super dual-core processor can provide optimized operation and quicker processing speed. It is also equipped with a gigabit port.
Pros:
Built-in signal amplifier
User-friendly
Budget-friendly
Cons:
There could be an abrupt drop in the signal
Reconnecting may need rebooting
How To Select The Right Router For Gaming?
The best gaming router will provide lower latency and lower ping, ideal for online gaming. It will have multiple antennas and can support various connected devices.
Here are a few aspects to consider before choosing a product.
Internet speed: Internet speed is acritical factor to consider because the gaming experience is directly proportional to the Internet speed the router can provide.
RAM and processor: Check if the router has a single-core, dual-core, or quad-core processor and its operating frequency. If your router has a good processor speed, the connected devices will receive data at high speed. You can choose dual-core or quad-core processors, depending on your gaming habits.
Network latency: If the network latency exceeds 150 milliseconds, you will encounter lags in the game. The best WiFi router for gaming will have a latency of 20 to 30 milliseconds and ensures that you will not see any lag on the screen during the game.
Gigabit Ethernet: This indicates the number of Ethernet ports that the router can support. This factor depends on the number of smart devices in your home. Routers available on the market provide 4-5 Ethernet Ports.
Multiple band connectivity: Since different smart devices require different bandwidths to connect, you should choose a gaming router that can transmit 2-3 channels to maximize the product's use.
Budget: While a good gaming router comes at a price, it cannot be the sole determining factor for choosing one. Set a budget but be a bit flexible to get a router with all the features you need.
Ideally, a router should be placed at an elevated level and must not have any obstacles nearby. To get the best out of the router, make sure only a limited number of devices are connected to it. This also prevents a lag in your gaming. Also, protect the WiFi router with a strong password to prevent any unnecessary intrusion. A good router will give you the best gaming experience. So, use the buying guide and pick the best one from our list

Recommended Articles:
The following two tabs change content below.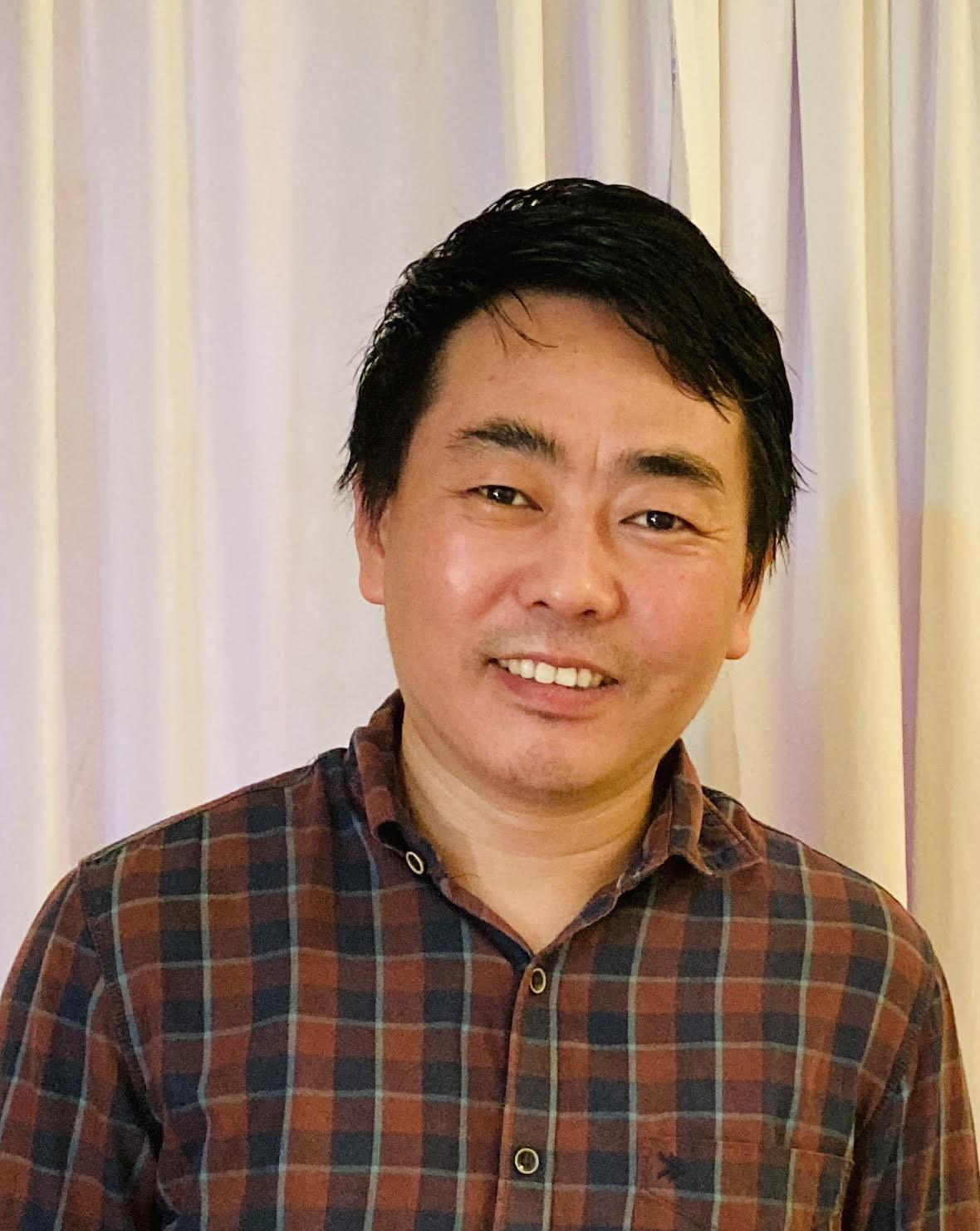 Wedetso Chirhah
Wedetso Chirhah holds a masters degree in English Literature. He had written content for more than 15 B2B websites and edited school books before joining MomJunction as an editor. Wedetso ensures the articles meet the highest editorial standards. He enjoys making content understandable and relatable to readers, and he is a big fan of the versatile em dash. He also...
more