The 60s mark retirement age, making the 60th birthday one of the most important milestones in one's life. It celebrates the completion of six long decades and certainly deserves a celebration full of high spirits with family and friends. A bottle of wine, a wristwatch, engraved jewelry, and perfume make some traditional choices for a 60th birthday gift. But a perfect gift on this occasion can bring back the old memories or something that can celebrate the big number with great fun.
To assist you in your quest to select the finest gift, we have come up with a list of 17 best gifts for the 60th birthday. Read on and pick one that makes a delightful present for your loved family member or friend

Top Products From Our List
17 Best Gifts For 60th Birthday
Made using 100% pre-shrunk cotton, this t-shirt makes a happy 60th birthday present for your grandma, grandpa, mom, or dad. It comes in different colors and sizes and is printed with the text "Made in 1960, All Original Parts." The eco-friendly ink and use of new age printing technology make this soft and convenient t-shirt an ideal gift for your loved one.
Curated especially for 60th birthdays, this set has 12 high-quality foam beer can sleeve in black and gold. These fun gifts also add to the decoration for the day. Printed with "60 Years And Countless Beers", these beer sleeves can fit comfortably on 12oz cans and 12oz to 16oz bottles.
The six-inch angel figurine made using polyresin is a lovely and timeless 60th birthday gift to surprise your mom, dad, friend, or colleague. It comes with a message, "Happy 60th Birthday; May The Blessings of Today Bring You Joyful Tomorrows," embossed and painted with a detailed silver design and a heart. Packed in a printed box, it makes a thoughtful present for your special one.
If you wish to present 60th birthday-themed jewelry to your mom, wife, or friend, this beautiful expandable birthday bracelet made of stainless steel is a good choice. It comes with four different charms- one engraved with "60 And Fabulous", another engraved with "Live Laugh Love," a happy birthday charm, and a wine glass charm to celebrate the occasion.
A 15oz wine glass printed with "Vintage Aged to Perfection" makes a classy gift idea for the 60th birthday or a wine-loving individual. Raise a toast on this special day with this teardrop-shaped glass with an easy-to-hold ergonomic design. They will fall in love with it as it gives an effortless feel in hand. This exquisite, limited edition glass can make it a perfect present for a wife, husband, friend, or sibling.
Created to celebrate the 60th birthday, it could be one of the best gifts for a 60-year-old woman. It is delicate yet strong, consisting of six thick circles, each celebrating a decade. Made of 925 sterling silver, the necklace is made with love and is free from chemicals that harm the skin. This elegant piece of jewelry makes a forever gift for women.
Wishing Happy Birthday with this big box of vintage candies can be one of the best ideas for a 60th birthday celebration. These retro candies have the magical power to take you back to the old times and give you a quick blast into the past. It contains Turkish Taffy, Sugar Daddy, Violet Mints, and many more candies that will make the 60th year super nostalgic.
A 16oz beer glass can make an excellent gift for your friend, sister, brother, or father turning sixty. Designed to fit comfortably in hand, the elegant design can please the beer lover in your life. This Vintage 1960 glass is dishwasher-safe and stylish.
With this fun 60th birthday gift option, you can end the search for the perfect 60th birthday gift for her. The adjustable bracelet engraved with a hilarious line is an excellent way to surprise her and make her laugh too. Pick up this unique stainless steel cuff bracelet for your mother, aunt, wife, sister, or best friend and spread the happiness.
A 15oz wine glass makes a memorable gift or a special day. Having a festive and fun design, this silver and turquoise wine glass is accented with rhinestones adding an extra spark to it. It is printed with 'Happy 60th Birthday' and is packed in a gift-ready box with a gift tag. It lets you write your warm wishes for the birthday girl or boy.
Made of 100% cotton fabric, this one-size-fits-all cap makes a useful 60th birthday gift for men and women. This limited edition cap has an adjustable closure and a full buckle strap at the back. It comes in different colors with a subtle embroidery design and can be customized to celebrate the 60th birthday in a big and special way.
If you are searching for a cool and fun gift for a loved one's 60th birthday, then this brain-teasing game could be an interesting pick. This deck of 70 question cards has been created especially for the 60th birthday and comprises 140 questions. It even includes wrapping paper so you can pack up the gift.
Surprise your mom, best friend, or sister with this 60th birthday gift for her. This unique vintage bag is made of laminated jute with cotton handles. What makes it an awesome creation is the message "Not Everyone Looks This Good at 60" printed on it. It strong enough for everyday use and is good enough for carrying small things with comfort.
This complete set of birthday props designed for sixtieth birthdays could be a great gift idea for your mom, sister, wife, or friend. It comprises a 60th birthday crown studded with rhinestones and crystals, a pack letter flag "Cheers to 60," and a 60th birthday sash to dress up the birthday girl for the day. This gift set will make her look pretty and outstanding in the crowd.
Measuring 7in, this Lapis Lazuli Stone Bracelet makes one of the most beautiful and thoughtful gifts for women. The stone will remind her of the power and wisdom she possesses. It comes gift-wrapped and includes a special card. Gift your mom, BFF, sister, or aunt this pretty bracelet that also has a heart, symbolizing your love for her.
With two funny patterns, this is a fun 60th birthday gift idea for men and women. The toilet paper is made using biodegradable material and is printed with no-smudge ink. It comes packed in a gift box and makes an interesting addition to the 60th birthday decoration. Having 380 sheets and three layers make it an eye-catching gift for oldies who are still young at heart.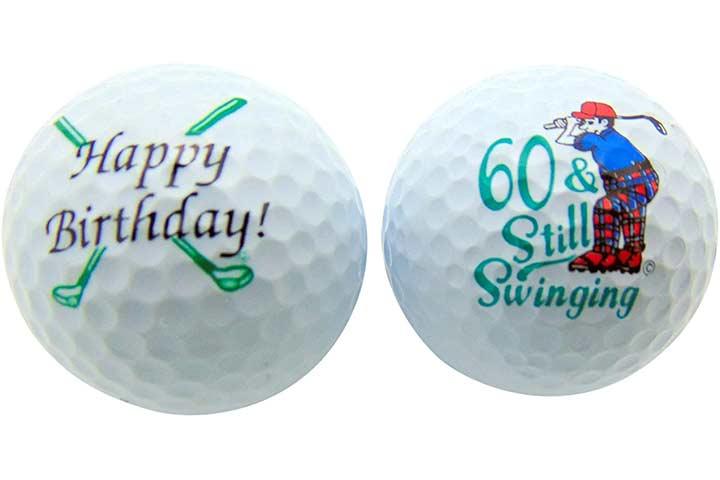 Get this golf ball set to wish a golf lover on their 60th birthday in the most creative way. These balls come packed nicely in a gift-ready box, with one ball printed with "60 & Still Swinging" and the other one with "Happy Birthday." It could be one of the most thoughtful gifts for your dad, uncle, or wife if they love golf.
With many choices for the best gifts for 60th birthday, you will have to look no further to find something unique and interesting for your dad, mom, husband, wife, friend, or sibling. Considering their interest and personality, though, you can pick up a special present and make the birthday memorable.
The following two tabs change content below.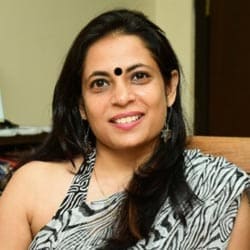 Priti Bose
Priti Bose is a poet, songwriter and blog writer. She did her masters in English, Public Relations and Advertising. Her creative skills and hunger for details make her do in-depth research on the topics she covers. For MomJunction, she writes on product analysis and reviews, especially for kids' products, toys and gifts. Before her association with MomJunction, Priti worked in the...
more