Friendship is one of the most precious relationships. When it comes to buying gifts for best friends, you cannot compromise. A special friend deserves a unique and thoughtful present that expresses your warmth and love. However, no matter how well you know your bestie, finding a perfect gift could be tricky at times.
To help you pick lovely offerings, we have rounded up some of the best gifts for best friends in this post. Check out our valuable friendship gifts for your closest friends and make them smile.
20 Best Gifts For Best Friends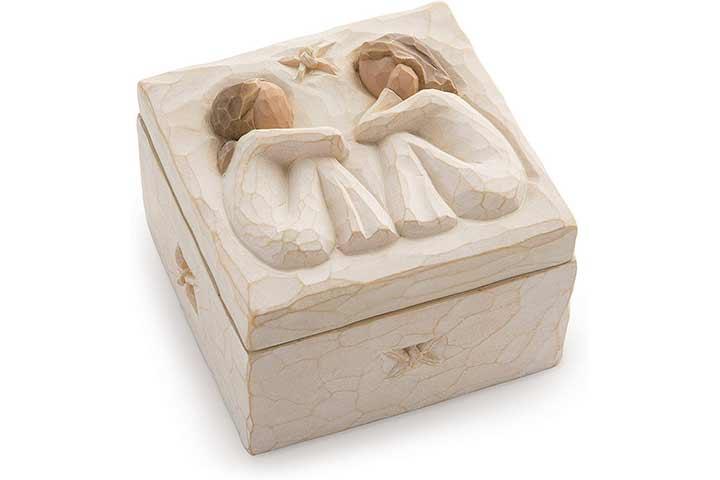 Designed for friendship, the handcrafted keepsake box is one of the unique gifts for your best friend. The resin box is hand-painted and has a carving of two friends sitting face to face on the lid. The bottom of the box reveals a heartfelt message, "Forever true, forever friends," which perfectly expresses the essence of your friendship. The box can be cleaned and maintained effortlessly and comes in a ready-to-gift box.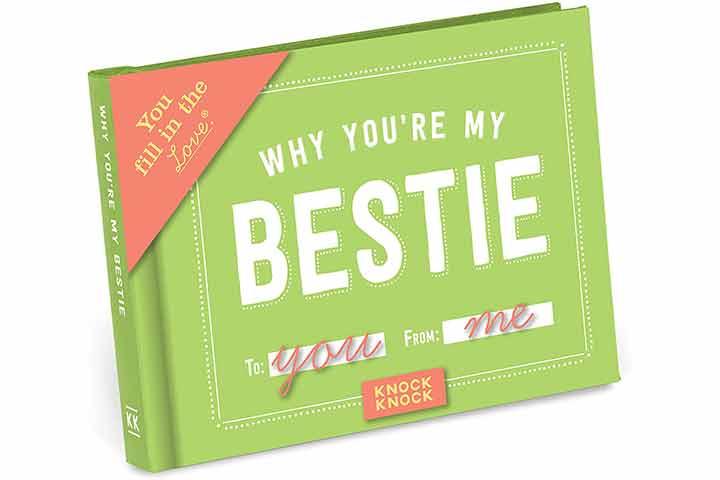 This cute and tiny journal makes an expressive and meaningful gift for your friend. The small book has statements with blanks for you to fill and describe your best friend. The interestingly designed personal birthday gift comes with a hardcover and a removable plastic jacket to ensure it lasts forever.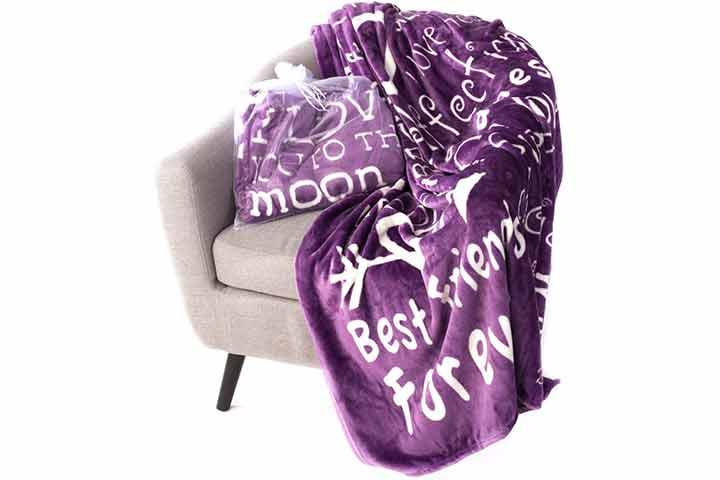 A throw blanket made of fleece makes a cute birthday gift for a best friend, especially when it is printed with words that perfectly describe your friendship. The soft and snuggly blanket offers a gentle embrace and reflects your feelings and love for your friend, with the inspiring words printed on it. Made of high-quality material, this blanket is long-lasting and will remind them about your friendship now and forever.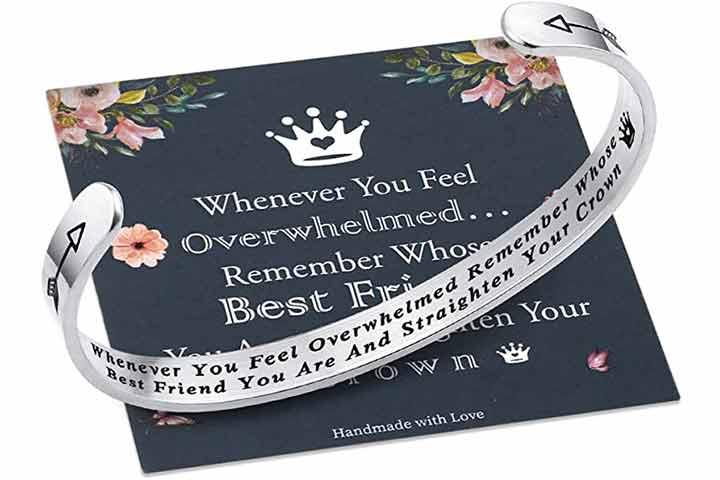 If you are looking for a meaningful customized jewelry gift for your best friend, this inspirational bracelet with a hidden message engraved on it makes a thoughtful pick. The silver-colored cuff bangle bracelet comes with a flexible opening to fit all wrist sizes. It is a comfortable and lightweight design made of high-quality 316L stainless steel and can be a lovely gift for your female best friend.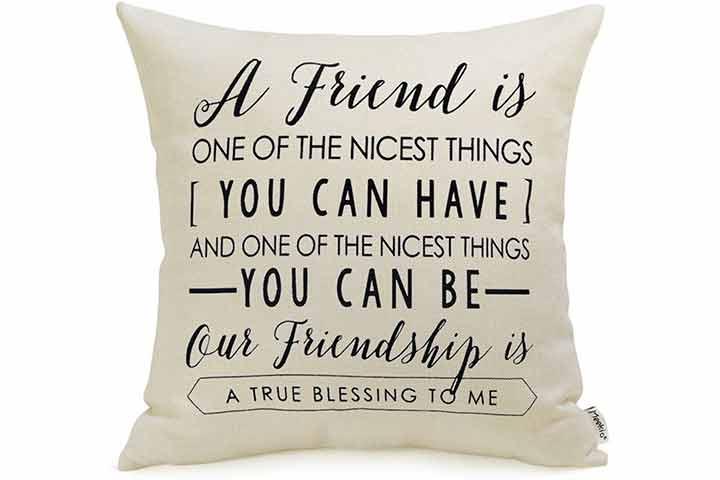 Gifting a pillow cover with a thoughtful friendship quote printed on it can be one of the most amazing gifts for a best friend. Designed to fit pillows sized 18x18in and 20x20in, it is made of soft and bright linen. The thick and durable pillow cover is an incredible way to express your love for your friend and can be a wonderful gift idea for Christmas too.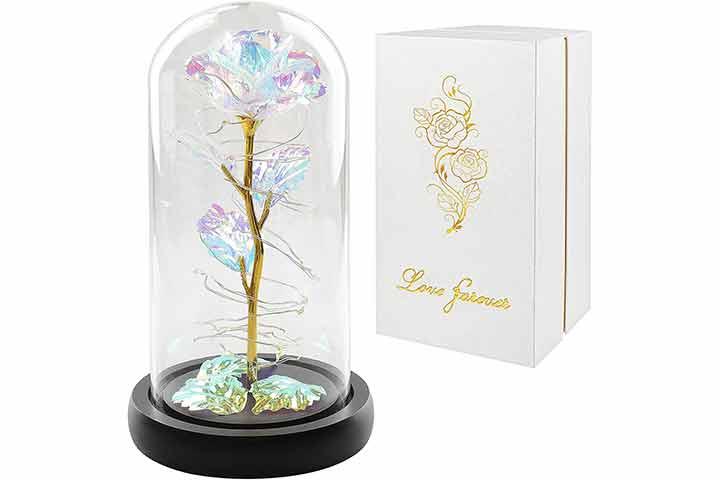 Just like your friend, this rose from the Childom store stays forever, and its shiny color will never die. Symbol of eternal love and infinite hope, this rainbow-colored rose is made of glass and stored in a perfect glass dome that sits on black wood. It can be a beautiful gift for friends on birthdays, Christmas, or any other special occasion. What adds more to its beauty is the LED strip light wrapped around.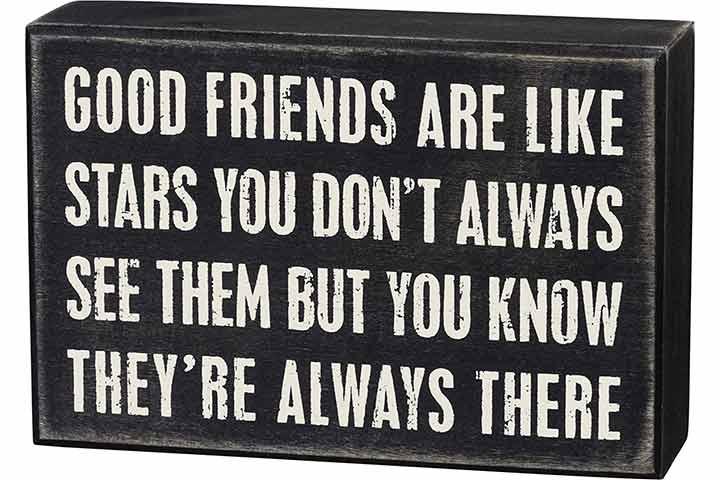 Gift your best friend the unique wooden box sign painted with inspiring words. Measuring 6x4in, this box features rounded corners and sanded edges. It is easy to hang and stand alone on the table, making an exciting and cool gift for your bestie as it lets you express a beautiful message.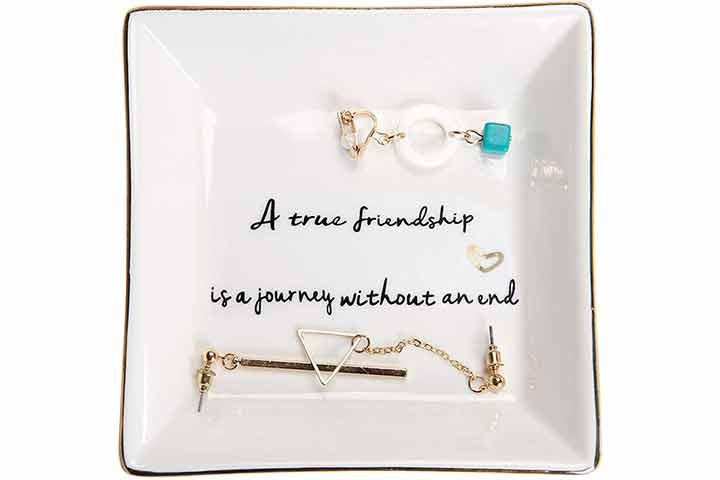 Designed especially for female friends, this cute trinket dish is made of premium, glazed ceramic with a beautiful message written on it. Be it a Christmas party or birthday, it makes a practical gift for your special friend to keep her jewelry. It is a stylish and durable space-saver for dressing, kitchen, and sink, serving as a functional organizer for anyone.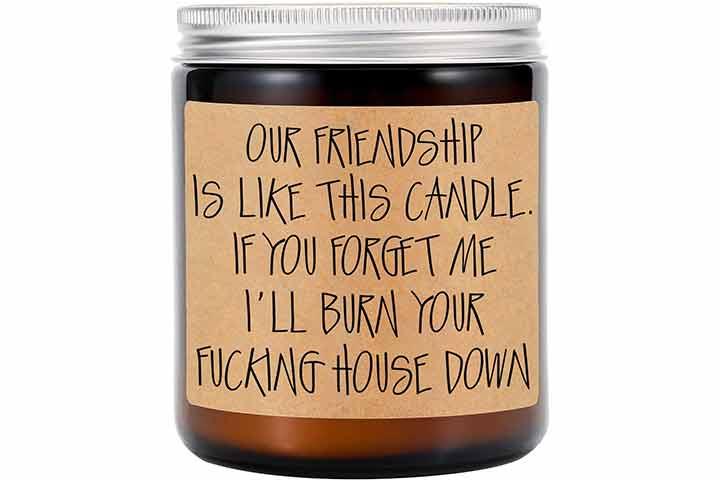 Infused with a soothing fragrance of lavender, the candle makes a perfect Christmas gift idea for best friends. The floral-scented candle promotes sleep and offers relief from stress and anxiety. It is made from natural soy wax and has a humorous quote on it, making it a fun gift that can make your bestie laugh out loud.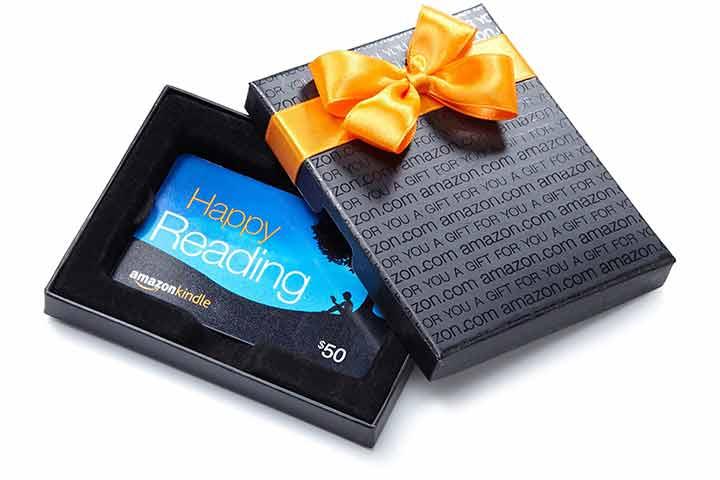 When confused about what to buy for your long-distance friend, an Amazon gift card makes a wonderful choice of present. It can be used for buying anything that the receiver would want to have. The card is packed in a classy box and does not have any expiry date. It makes a thoughtful and unique gift for best friends, especially when you are clueless about what to get them.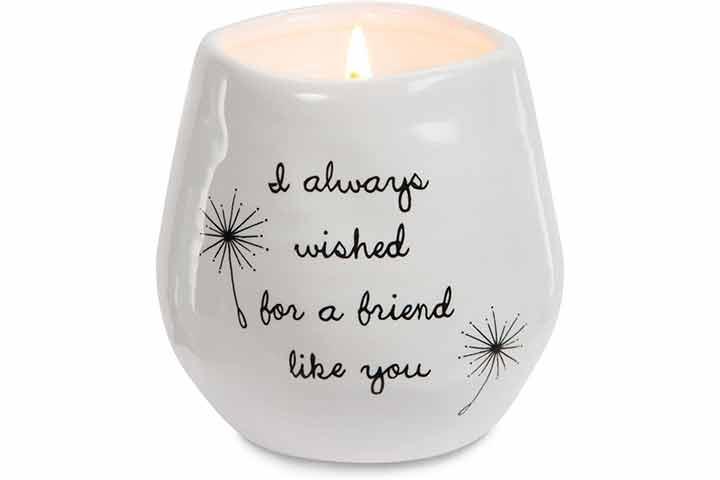 Express your love to your friend with this cute candle made of soy wax in a ceramic pot. The heartfelt message "I Always Wished For A Friend Like You" on the candle with delicate dandelion details makes a perfect gift for the friend who means everything to you. It comes packed in an open-faced box and is easy to clean.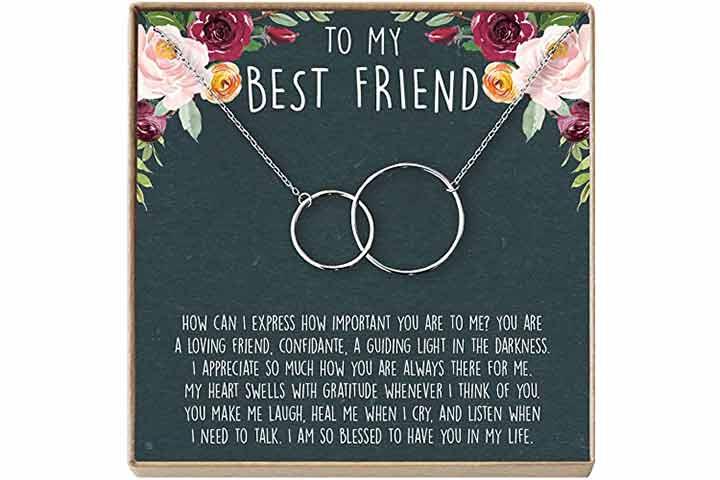 Celebrate friendship with this delicate birthday gift designed for your female bestie. It is an 18-inch long chain with a two-inch extender and lobster claw clasp. The pretty necklace comes in a gift box with a heartfelt message written on it, a black velvet bag, and a blank note card to put down your feelings as a personal touch to your gift.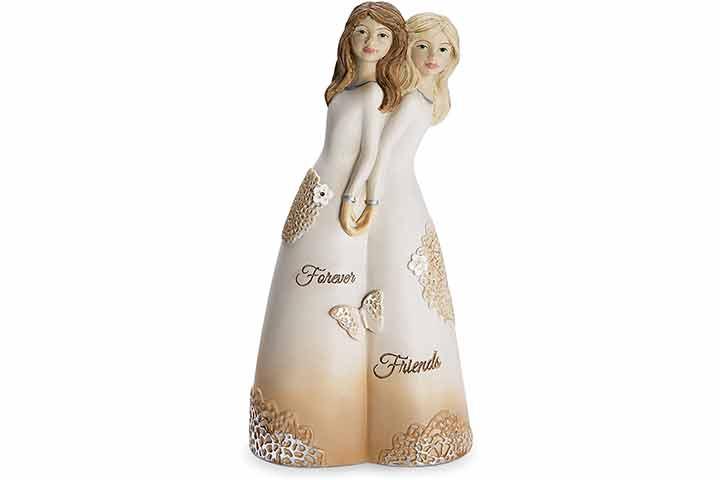 Expressing eternal friendship, this 5.5-inch tall figurine of girls makes an incredible gift for your best friend. It also has "Forever Friends" hand-painted and debossed on the front with a detailed butterfly design. Wish your friend for life with this polyresin friends' figurine on Friendship Day or her birthday and make it even more special.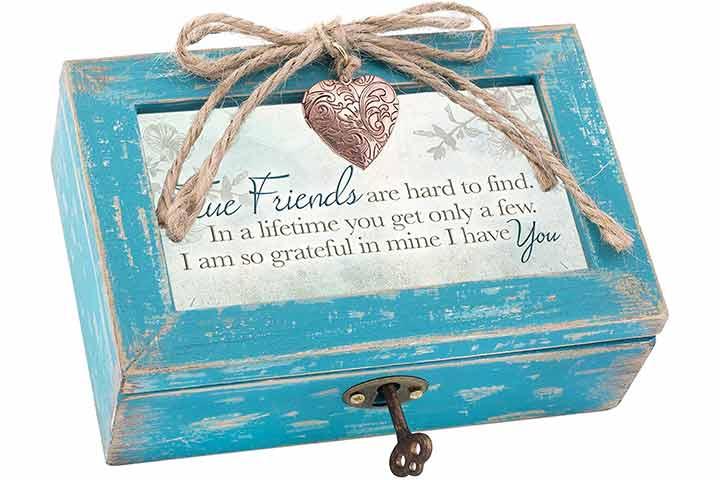 A handcrafted box measuring 4x6x2in with distressed paint finish comes with a vintage key lock design. It includes an antique style key and can be personalized by inserting a personal photo inside the locket pendant and replacing the artwork with a picture of your friend. The musical mechanism plays melodic music when you open the box, adding a great finishing touch to the gift.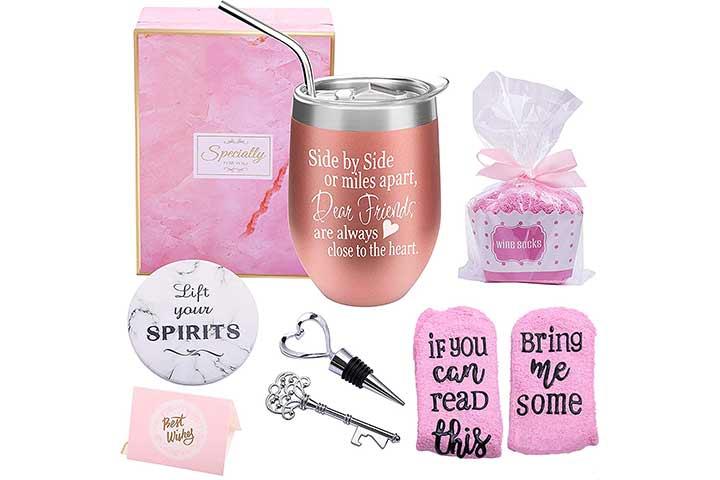 Packed in a marble gift box with silk lining, this set of wine tumbler with lid, an absorbent coaster, a key bottle opener, a wine bottle stopper, a pair of cupcake wine socks, a reusable straw with a cleaning brush, and a greeting card can delight your friend. It is designed in pink, making it a perfect choice for those who like pink.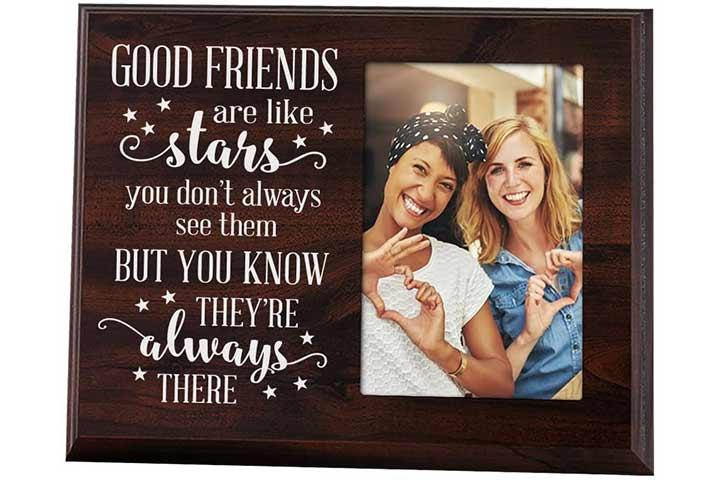 Made of rustic wood, this beautiful picture frame is designed to hold a picture measuring 4x6in in one corner and has a quote painted on the other. It comes with a clear layer of the acrylic sheet to protect the photo. Designed to stand on a table and hang on the wall, this makes a small gift for best friends celebrating the memories you have created together.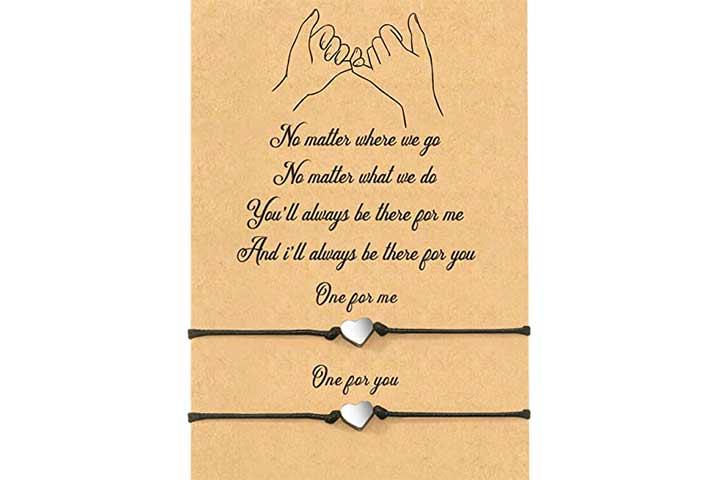 Celebrate your long-distance friendship with this thoughtful gift for your best friend. The two relationship bracelets are made of premium alloy with an adjustable wax rope and a wish card to bring a smile to your friend's face. These bracelets symbolize your promise of friendship to each other and make durable and comfortable everyday wear.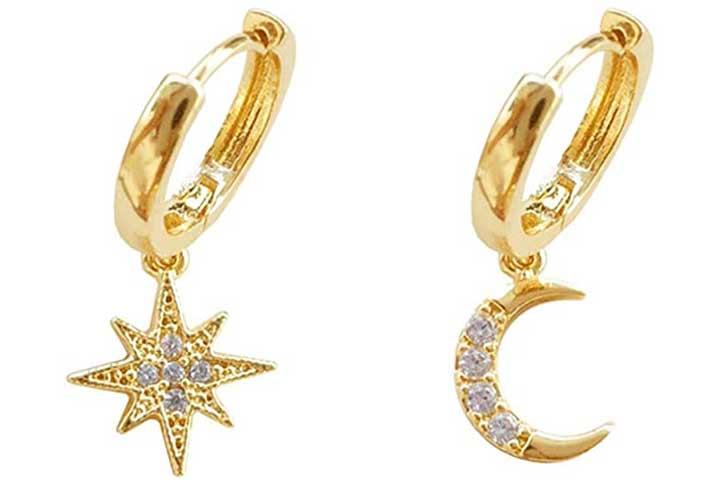 If you are looking for an eternal gift, these small hoop earrings made of 925 sterling silver and plated with 18k gold make a pretty choice. These crescent moon and cubic zirconia star danglers are free from nickel and lead and can be a forever present for your friends who love jewelry. Whenever your friend wears beautiful earrings, she will think about you.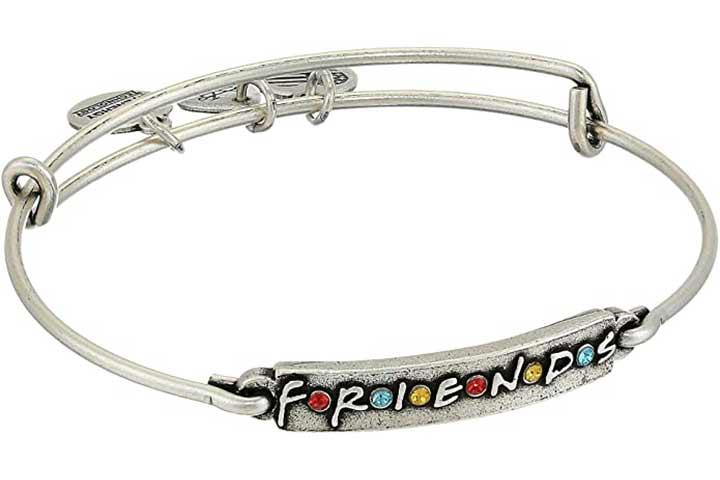 Made with love, this is a charm bangle with an adjustable clasp that celebrates friendship. It is a one-sided Rafaelian silver-finished piece of jewelry with a "FRIENDS" charm that makes one of the best gifts for best friends. If your bestie is a fan of the show 'Friends,' she would love the gift.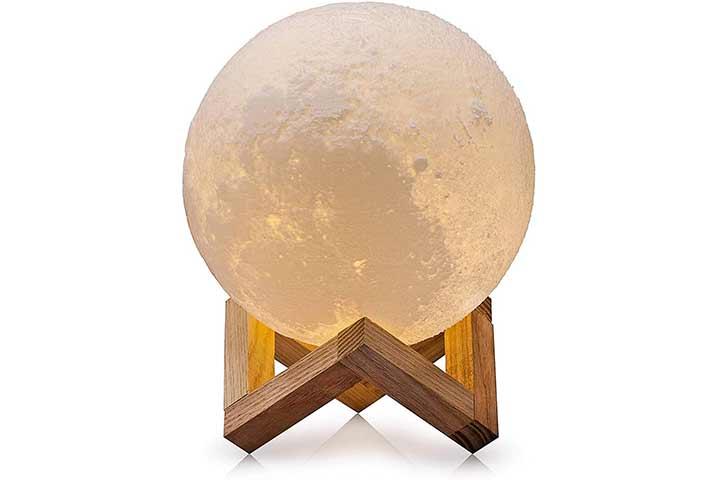 Gift your friend this enchanting moon lamp with a built-in battery that allows it to stay lit for four to 20 hours. It uses data from the satellite of NASA and 3D printing technology to create the real lunar surface. As the moon symbolizes peace and happiness, it makes a thoughtful present to someone you love.
With such extensive choices of gifts for best friends, ranging from candles to photo frames to jewelry pieces, finding a perfect gift for a best friend can be confusing. We hope our list of gifts helped you choose the suitable one. Try out some of the unique gift ideas shared in this post to buy something special and thoughtful that will always remind your best friend of your friendship, love, and care.