Now that the wedding date has been fixed, it's time to choose the perfect present for the bride-to-be. There's a whole variety of gifts you could choose from— things the bride could use while preparing for the wedding, use on the honeymoon, or that she can share with her partner after the wedding. It could be a personalized gift or something to pamper the bride with, something useful or completely indulgent.
Though it makes complete sense to stick to the registry for wedding gifts, a bachelorette party or bridal shower is where you can go a bit sassy or wacky. Personal, quirky, and innovative gifts for the bride may never make it on their carefully curated wedding registry list. We hope our review of the 10 best gifts for brides will help you pick up something for the bride that she will never forget, and cherish for years to come. 
Top Products From Our List
10 Best Gifts For Brides
There couldn't be a better gift for a bride than this robe with the word 'bride' embroidered on the back. Made of silky soft and satiny smooth polyester, it features a belted kimono design with a tie closure. It can be machine washed, hand washed, or dry cleaned. It measures 34.5 inches in length, has a sleeve length of 11 inches, and fits a bust of 48.5 to 49.5 inches. This size fits most, and is suitable for women between 4.11 feet to 5.9 feet with a weight between 100 to 150 pounds. Easy to put on and take off, it's extremely stylish and comfortable, and is sure to delight any bride. 

A perfect gift for a bride, you get 2 premium-quality ceramic coffee mugs with a marble design— a pink one with 'Mrs' and a grey one with 'Mr' written on it. The mugs have a capacity of 14 ounces and come packed in a stylish box with a silk interior. These mugs also come with 2 lids to keep your coffee warm and prevent dust from flying into it, 2 golden color spoons, a silk ribbon, and a pink greeting card. These elegant mugs are handmade and each mug has a unique design to symbolize the couple's unique love. They are dishwasher-safe, but cannot be put in the microwave as the lettering is in gold. These mugs can be bought in a larger size as well with more accessories. 

 This large and spacious bag is an ideal gift for a bride and features a long, reinforced fabric handle so that she can carry all that she needs for her special day conveniently on her shoulder. This elegant and stylish bag makes a classy gift for a bride which she is sure to appreciate. This tote bag is made of eco-friendly canvas material and can also be carried for the honeymoon, work, or travel. This durable and sturdy bag features a zipper closure to prevent things from falling out, and it also has an interior zipper pocket for your lipstick, keys, and other small items. It measures 20.5 x 14.8 x 5.5 inches and has a shoulder drop of 23 inches, which makes it very convenient to carry and store things in. 

This award-winning cheese board makes an awesome gift for a bride, and comes elegantly packed with a bow. It includes 20+ thoughtfully curated snack board ideas along with a greeting card. This premium quality cheese board is completely handmade from natural and sustainable bamboo that's easy to maintain and clean, and keeps knives sharp. It's moisture-resistant, has a non-porous surface so it doesn't absorb odors or stains, and has scooped edges to hold cold meats and crackers. It includes 4 professional serving and slicing tools that can be stored in a secret compartment under the board. It's spacious enough to hold cheese, crackers, grapes, bread, and jams for a wonderful start to an evening together. 

This useful gift for brides is sure to bring a smile to her face as she wears it on her bachelorette or on her honeymoon. Made of white straw, this floppy hat has a hot-pressed, applique, gold glitter logo with the word 'Bride'. For a special touch, there's a gold chain with a white, silk ribbon threaded through it, wrapped around the base of the hat, along with a suede bow. The hat has a 22 inches diameter and measures 16.5 inches from brim to brim. One size fits all and it features an additional strap to keep the hat from flying off. 

This gorgeous and luxurious pearl color wedding planner made of faux leather will delight any bride as she plans her wedding. One of the best gifts for brides, it has the words 'Future Mrs' and 'Things to do before we say I do" beautifully etched on it with gold foil stamping. Each page has an intricate green leaf design framing it, and a magnetic strap closes your planner securely. The bride can plan her wedding without any stress using its handy tips and  thoughtfully-designed worksheets. It features an undated calendar, budget tracker, vows, visualization boards, seating planner, guest lists, vendor contact logs, and everything else the bride could possibly need. It has a sleek golden binder that opens and closes so you can add or remove pages as required. It also makes a beautiful and precious keepsake for a lifetime! 

This exquisite photo holder is crafted with MDF wood and is ideal for hanging 6 photos. A precious gift for a bride, it measures 13.5 x 5.5 inches, and has the words,'The story of us' written on it, with 4 white hearts around it. It has a timeless rustic and chic look because of its burnished distressed wood style that would go with any décor. It features 6 wooden clips for the photos and a heart made with cotton string art. It's extremely easy to mount on the wall as it includes the mounting hardware and hemp ropes. It comes packed in a gift box along with a greeting card, and can record the sweet story of the couple through photos. 

Make this a day filled with happy memories with this beautiful gift for brides that she will simply love wearing. These awesome, plush polyester slippers have 'Bride to be' embroidered on them in a stunning silver applique, and have intricate 3D lace detailing. It also features a matching white wedding garter for the bride. These slip-on scuff slippers are cozy and adorable with a faux fur upper that is ultra soft, and a rubber sole. The slippers can be used both indoors and outdoors as the bottom of the slippers is extremely durable. The slippers have a multi-density cushioned insole which is topped with ultra soft  memory foam.  Available in sizes ranging between Small to X-Large, they are perfect for the bride to wear while getting ready for her wedding. 

This hat can be teamed together with the Tribe hats for the bridesmaids and make a fun gift for the bride that she can use for her bachelorette party. Made of breathable denim cotton, the size can be adjusted with the help of its brass buckle closure. The circumference of the hat can be adjusted between 21.6 to 23.6 inches, its brim measures 3 inches, and the crown is 4.7 inches. It has the word 'bride' embroidered on it with a heart, arrow, and diamond on the front. This fade-resistant hat looks good with jeans, dresses, T-shirts or any casual clothes, and also offers UV protection. 

This lavender scented candle is a delight to the senses while being a sassy gift for the bride as it says, "Badass Bride You Deserve All the Best Infused with Good Luck Vibes". Any bride is sure to love this delightful gift that also has 2 rings intertwined on it. The lavender fragrance of the candle relaxes and quietens the mind and body so that the bride feels calm and peaceful. Made with soy wax and natural essential oils, it's fresh, clean, and environmentally-friendly. Measuring 3.5 x 2.7 inches, it weighs 9 ounces, has a burning time of 50 hours, and comes in a reusable glass jar with a lid. Light this scented candle while reading, sleeping, or doing yoga for ultimate relaxation.  

Now that you have been through our review of the 10 best gifts for brides, let's remind you of a few things to keep in mind while choosing the perfect gift for her, something that she will cherish her whole life. 
How To Choose The Right Gift For Brides 
It's always nice to get a gift that is just for the bride to feel special about herself. A personalized gift, a small piece of jewellery, some beautiful lingerie, personalized napkin rings, or champagne flutes, are all good options as gifts for brides. Monogrammed gifts are also great as they can be used by the couple together after the wedding. An exquisite photo frame with a nice picture of the couple, a needlepoint embroidery of their invitation card also makes good personalized gifts.
Keep in mind the bride's personal hobbies, interests, and when choosing a gift. If she likes to cook, some great cookbooks of different cuisines, or some cookware would be well appreciated. If she likes gardening, some beautiful plants or planters are a good idea. Depending on whether she likes travelling or entertaining, you could choose a gift accordingly. A bride will appreciate a unique and thoughtful gift that she might not think of buying for herself. 
If the couple has a registry with one of the stores, it's always a good idea to choose something from there. If they have not registered, you could ask a close friend or relative what they think would be appreciated by the couple. One should always be mindful of the couple's religious sentiments, traditions, and their personal interests and taste.
Sometimes you can club together with other family members or friends to buy an expensive and luxurious gift that you might not be able to afford on your own, like a set of tableware or some furniture. 
Weddings can be a stressful time for all, and more so for the bride, so a thoughtful gift that can calm her and make her feel pampered, is always a good idea. A gift for a bride doesn't always have to be practical— it can be crazy, sassy, or purely indulgent. It should make her feel that she's all that matters at that time, and be a celebration of one of the most important days of her life. Of course, you can also give her something that she can use later, on her honeymoon, or at her home. We hope that our review of the 10 best gifts for brides gives you a good selection of gifts for the bride to be. 
The following two tabs change content below.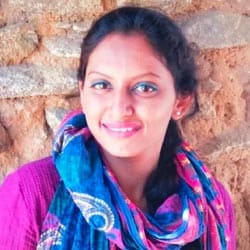 Jessica Albert
Jessica Albert is a passionate writer who seeks to connect with her readers through wit and charm. Her work aims to invoke curiosity and keep the readers engaged through and through. She has prior experience working with magazines and e-commerce establishments as a content marketer and editor. Being a mother herself, she puts all her knowledge into creating content about...
more