Sibling love is all about shared memories, fun times together, and being there for each other in difficult moments. While material things are never enough to celebrate the bond you share with your brother, a thoughtful gift can surely make your bro feel special.
If you are searching for the perfect gift,read on. MomJunction has put together a list of best gifts for brothers.
22 Best Gifts For Brother
1. GUND T-Shirt Teddy Bear Plush Stuffed Animal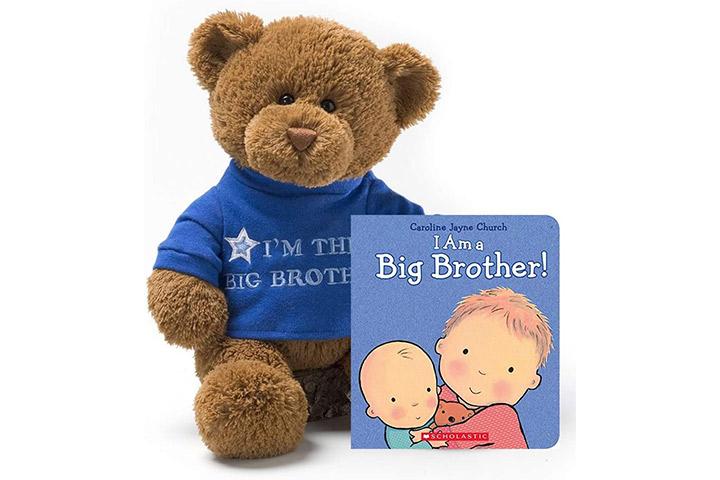 This 12-inch plush teddy bear comes as part of a 'Big Brother Gift Set.' Along with the stuffed animal, the set includes a book titled 'I Am A Big Brother,' which narrates a story about what being a brother is all about. This makes it a good gift for a younger brother or even older brothers who enjoy keeping plush animals.
2. Vintage Star Wars Patent Poster Prints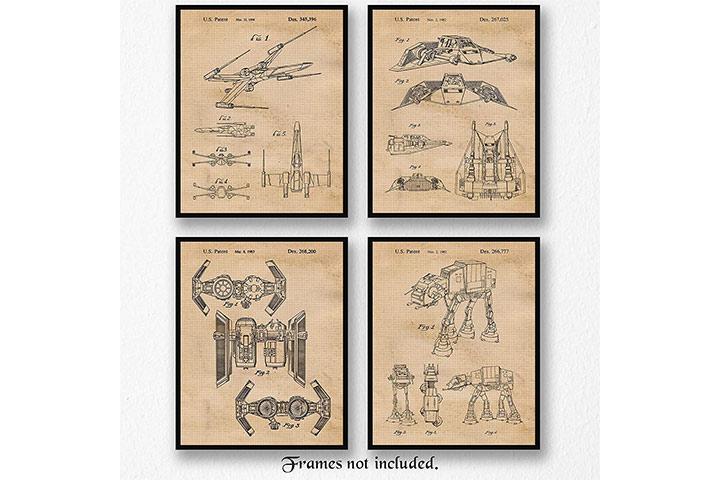 If your brother is a Star Wars fan, then this would make a perfect gift for him. This set of four 8 x 10 inches posters is a recreation of the patent filed for the various robots and spaceships featured in the film series. It includes prints of Star Wars X Wing, AT AT Walker, Snow Speeder, and TIE Fighter. They are printed on high-quality Fuji Crystal Archive Paper, and can be framed easily.
3. Nintendo NES Classic EU Mini Console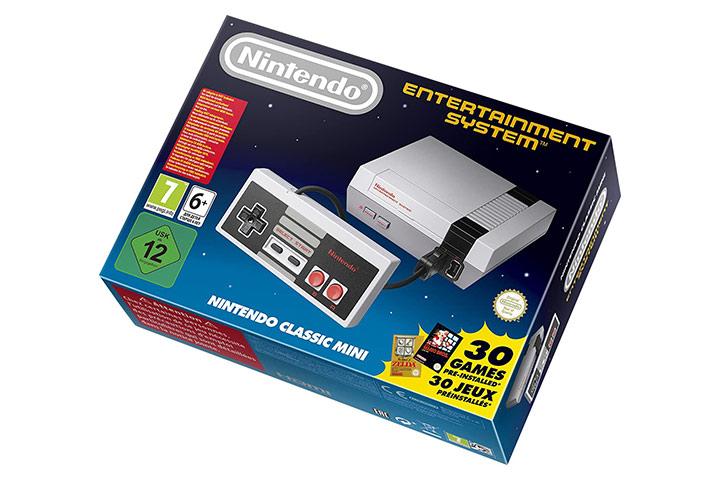 This is a miniature version of the classic Nintendo Entertainment System that came out in 1985 and went on to become the rage. If your brother was one of the gaming system's many fans, then he would appreciate this blast from the past. This can be connected to any television and has thirty pre-installed old favorite games, like Super Mario Bros, Pac-Man, Tecmo Bowl, and more.
4. Cremo Beard Oil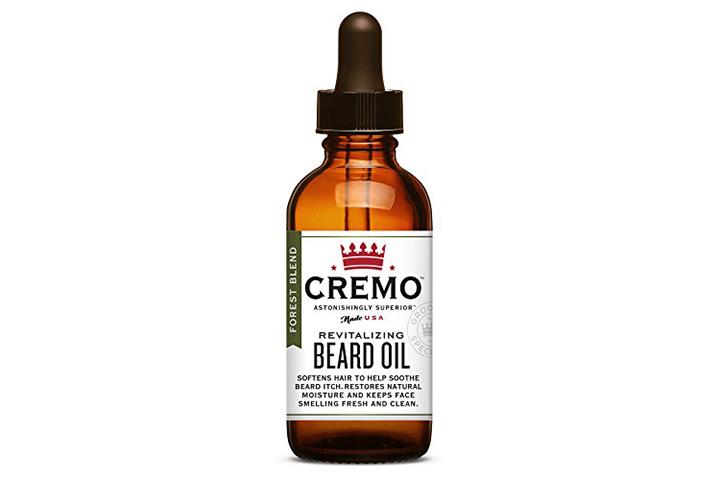 The trend to keep a beard has become popular over the past few years. If your brother is someone who has embraced facial hair, then this could make a good gift.
This forest blend of beard oil from Cremo softens the skin and hair while restoring moisture to prevent itching. It is nourishing and promotes healthy beard hair growth, too.
5. Big Brother T-Shirt For Boys By T Stars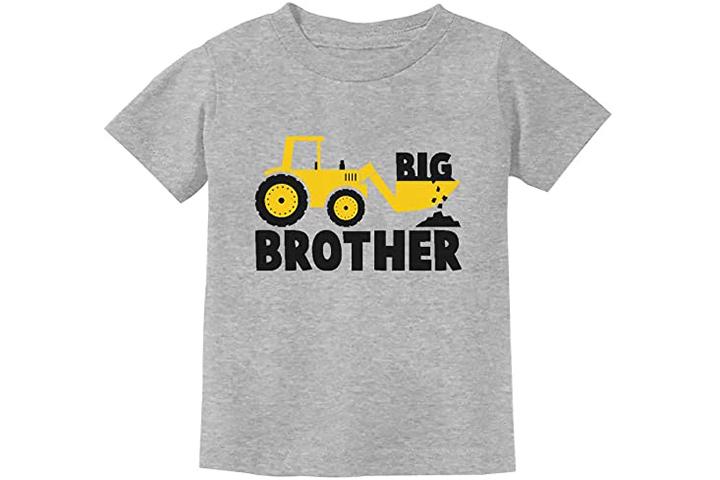 This 100% cotton T-shirt from T Stars comes in sizes ranging from infant to toddler to young kid. It has a tractor image on the front and comes in a choice of five different colors. The neckline is in a classic crew cut, and the T-shirt has short sleeves. It would make for a good gift to a young boy who is becoming a brother.
6. Relative Insanity Party Game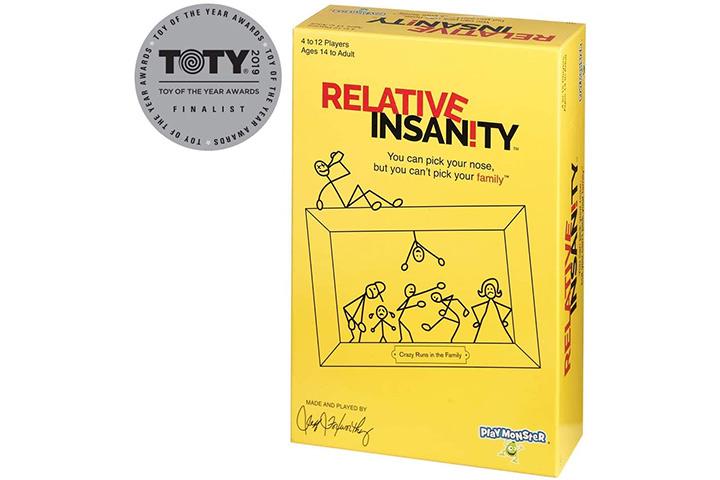 If you would count your brother as a fun-loving sort, then this game about crazy relatives is an ideal gift that you could play together as a family. It was made popular by comedian Jeff Fox worthy and has also been played on the Tonight Show with Jimmy Fallon and on the Rachael Ray show. It is guaranteed to pack in a few laughs at your next family get together.
7. Kombucha Starter Kit From Get Kombucha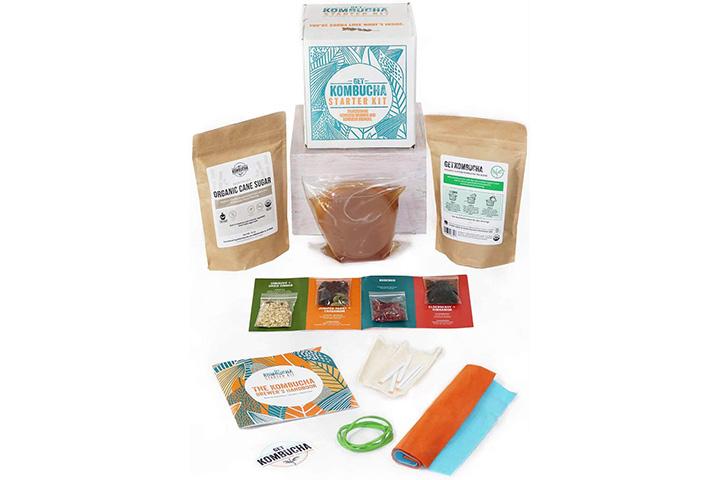 A health-conscious brother would be happy to receive this Kombucha Starter Kit as a gift. It includes all ingredients required to make five gallons of Kombucha, which is an organic tea blend. The tea has many benefits like improving digestion, aiding weight loss, improving immunity, and boosting energy.
8. Maxi-matic Indoor Electric Non-stick Grill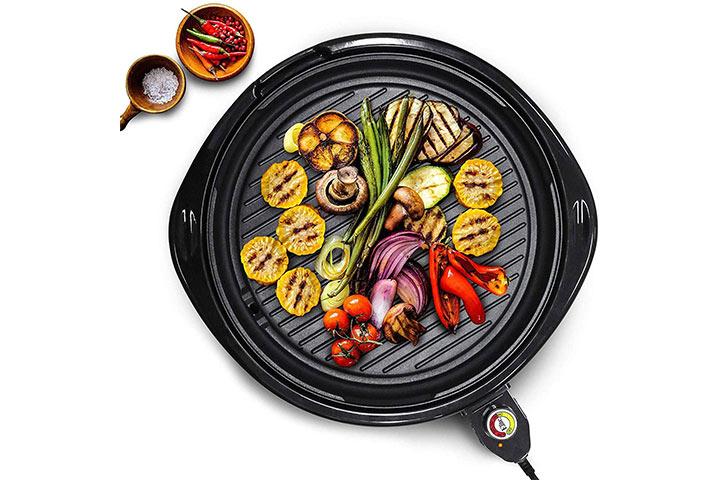 This is a good choice for a brother who enjoys barbecuing or grilling his food. This small 14-inch indoor grill heats up fast, has an adjustable thermostat, is easy to clean, and comes with a glass lid. It can be washed in the dishwasher and is non-stick. The cool-touch handles and base prevent burns while the grill is sturdy.
9. Portable Campfire Pack By Radiate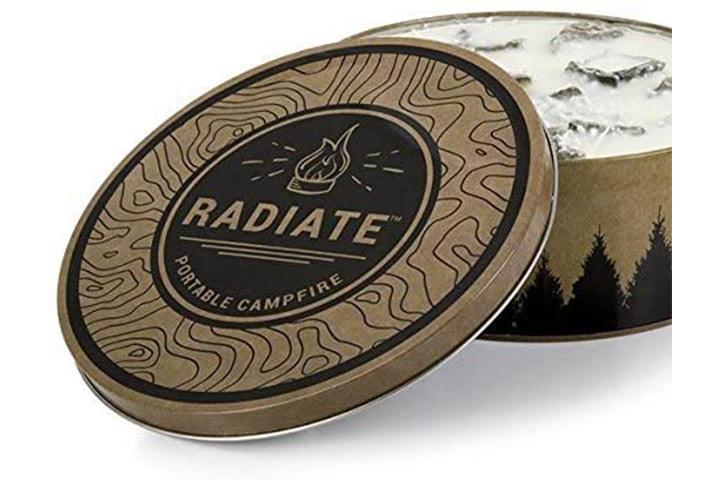 If your brother is someone who is most happy in the great outdoors, then this would make a perfect gift. This campfire kit is both portable and sleek in appearance. It has between three to five hours of burn time. It is easy to use and convenient to carry around. It is low on soot with no embers and does not give out a smoky odor. It is made from soy wax.
10. Outdoor Bluetooth Speakers By Dermerbox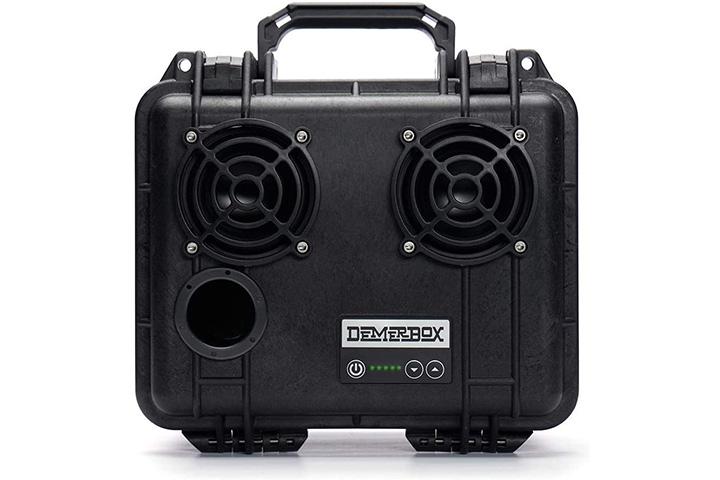 These rugged outdoor speakers from Dermerbox are portable, waterproof, and ideal for your brother's next trip. They are sufficiently loud for outdoor adventures, providing a punchy bass and sound of a professional grade. The speakers last for 40 hours after charging and come in a pelican case that cannot be crushed.
11. Ibi- The Smart Photo Manager By San disk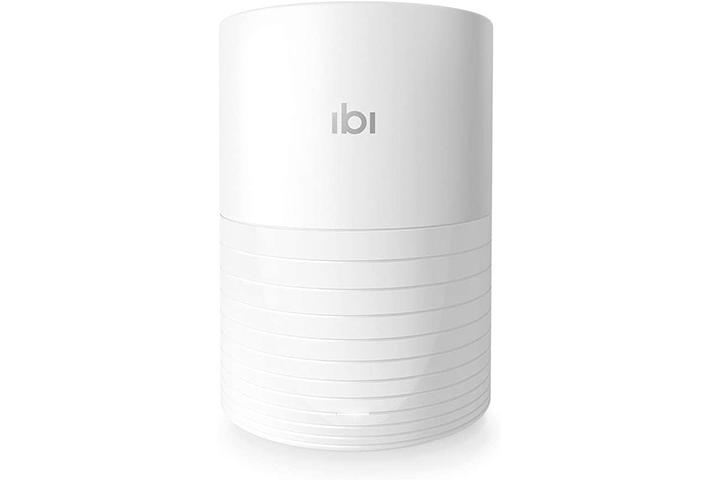 This device from San Disk is like a personal cloud for all your photographs and videos. It collates all media from your smartphones, social media accounts, cloud, and then lets you share it with your family and friends. It is easy to stream to your TV since the set-up is simple after downloading the app. It has one terabyte of space, which is sufficient for most photos and videos.
12. Virtual Reality Headset By BNEXT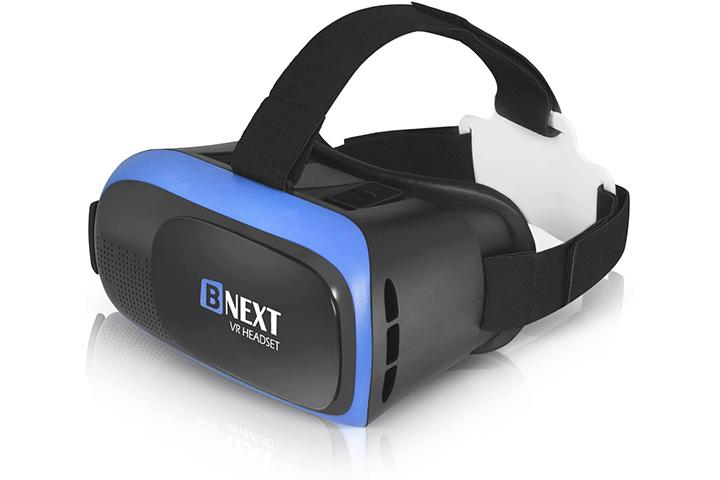 These Universal Virtual Reality headset/goggles from B NEXT are compatible with Android phones and iPhones. Your brother can use it to play with his favorite mobile games or watch 360-degree movies. They give a completely immersive experience and are very comfortable to wear with an adjustable head strap and a protective system in place for eyesight. The nose piece ensures reduced pressure.
13. LEVONTA Pocket Watch For Brother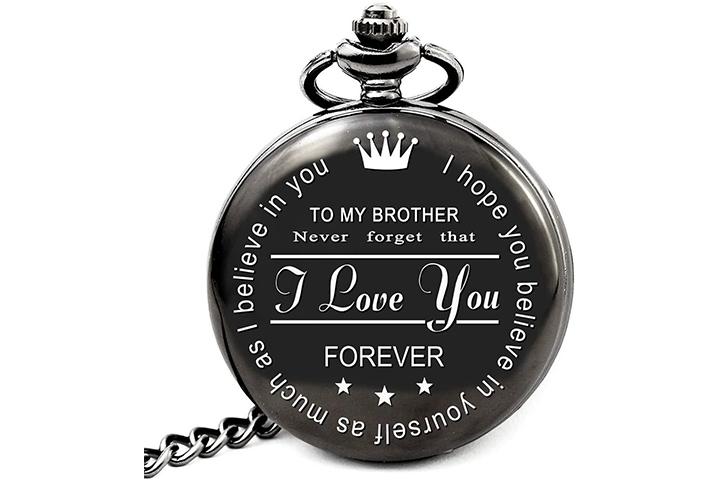 This pocket watch from Levonta makes for a unique gift for a brother both as a keepsake and as an actual timepiece. It has two messages dedicated to your brother inscribed on it. It is made of zinc alloy metal and comes in a gift box along with a pocket chain and a neck chain. The outer cover has shiny black polishing while the inner dial is white in color. It has a precise quartz movement.
14. Djwindfy Keychain And Bottle Opener For Brother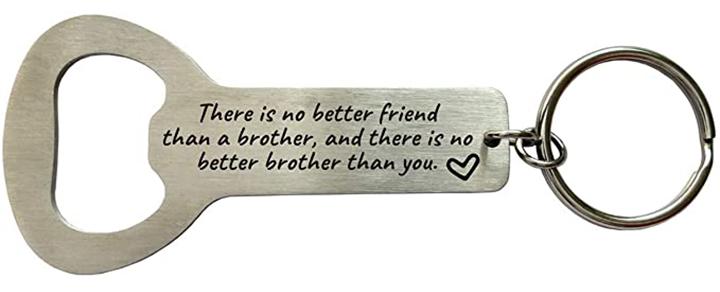 This is a stainless steel bottle opener and key chain with a message engraved for a brother stating, 'There is no better friend than a brother and there is no better brother than you.' This gift is hypoallergenic since it is lead and nickel free. The metal is also resistant to rusting and tarnishing. It comes in a gift bag ready to present to your brother.
15. Joel's Picks Engraved Bamboo Cutting Board For Brother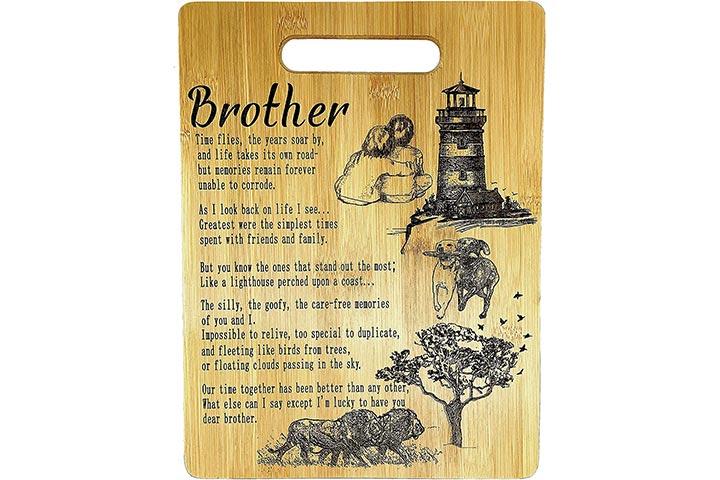 This all-natural, organic bamboo cutting board has been engraved with a special ode for a dear brother. It is nostalgic, reflecting back on good times and shared memories. The cutting board can be used as a decor item by hanging it on the wall, or it can also be used as a regular kitchen cutting board.
16. Wilken Apple Air Pod Case With Air Pod Cleaning Kit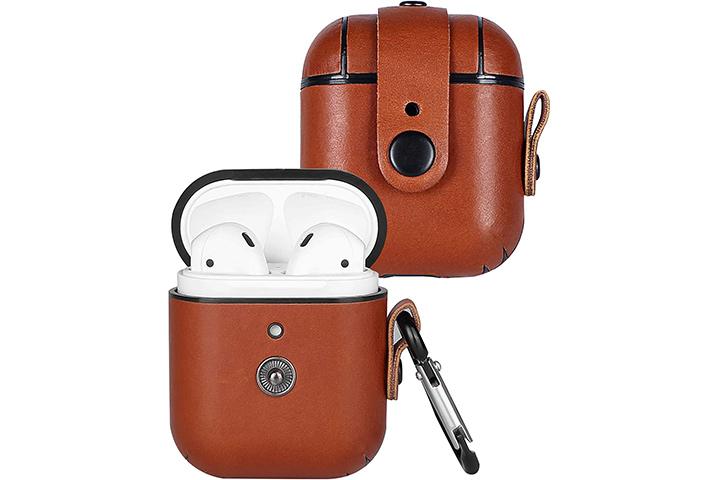 This Apple Air Pod case has been designed for Air Pod models 1 and 2 by Wilken. It has been crafted from top-grade genuine leather. The case has a snap closure and a carabiner clip that can be attached to a key ring or bag. The product also comes with an Air Pod Cleaning Kit. It has a cut-out through which the charging cable can be connected to the Air Pod.
17. The Super Book Of Useless Information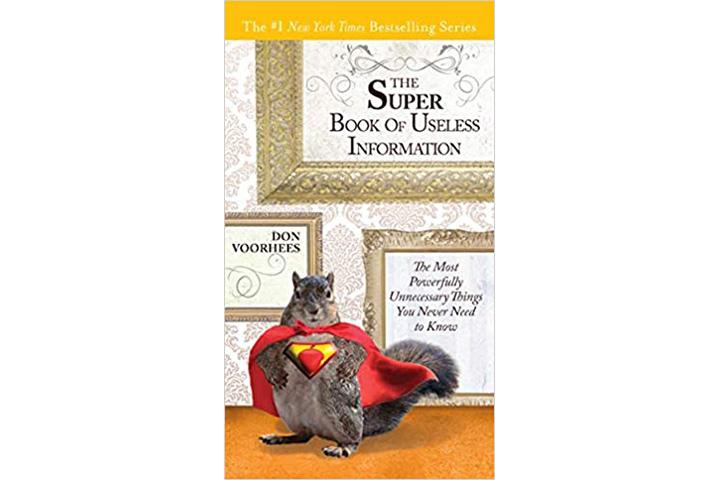 This book by Don Voorhees is, by definition, a compilation of 'The Most Powerfully Unnecessary Things You Never Need To Know.' This is a New York Times Bestseller and a great gift to give to a brother who is interested in trivia. It is full of fun facts that have no real purpose.It is a funny, light-hearted book that makes for a great conversation later.
18. Wonderful Brother Matted Poem By Thoughtful Keepsakes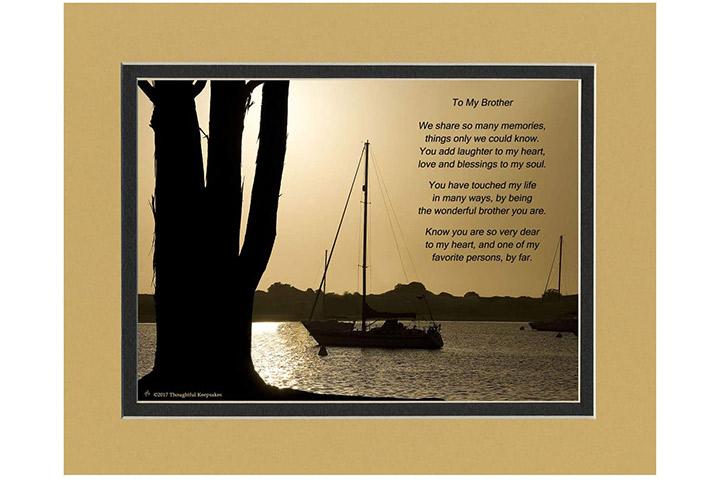 A sentimental poem dedicated to your brother could well make a thoughtful gift. This poem has been printed onto a mat alongside a photograph of sailboats and the silhouette of a tree during the evening dusk hour. The poem reflects the memories shared with a brother and the different ways he has touched your life.
19. The Best Brother Beer Pint Glass From Shop 4 Ever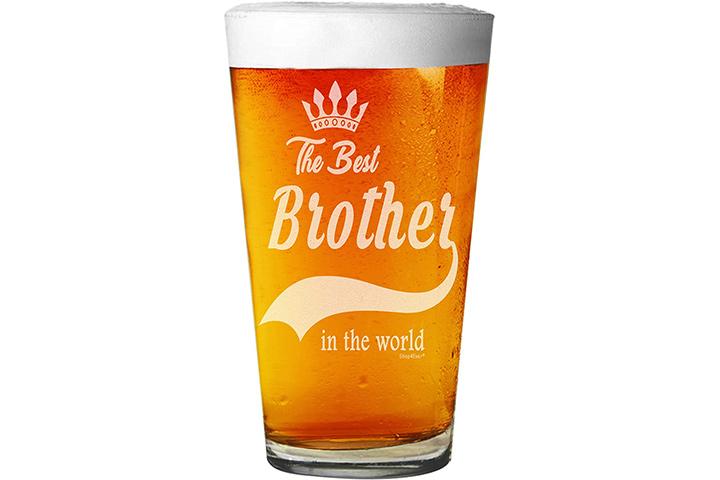 This beer pint glass comes with a laser engraved print stating – 'The Best Brother In The World.' The glass has a wide mouth while it tapers towards the bottom, which is sturdy. The glass has a capacity of 16 ounces and can also be used for water, juices or mixing drinks. The glass is packed and delivered in bubble wrap to preventany damage.
20. Gift toys Good Morning Brother Spoon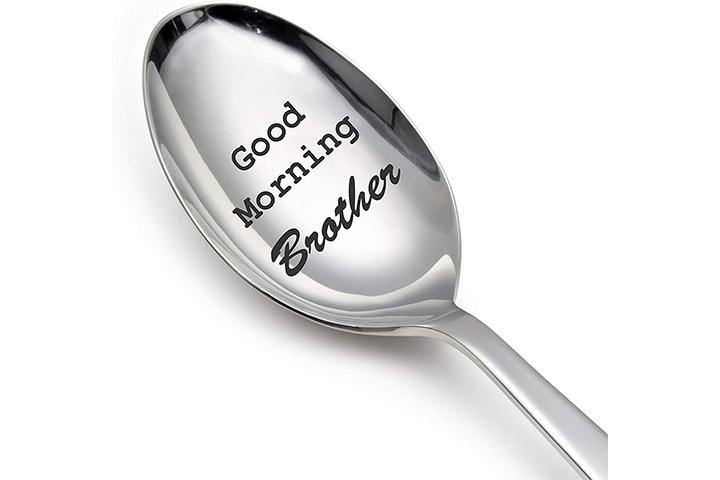 This engraved spoon is a charming gift for a brother. The laser engraving states,'Good Morning Brother' message. The engraving is of high quality and does not erase even with multiple washes. It is six inches in length, long-lasting, and very sturdy touse. The surface has a mirror finish, which can reflect the face of your brother when he uses it.
21. World's Best Brother Travel Tumbler by DIDADIC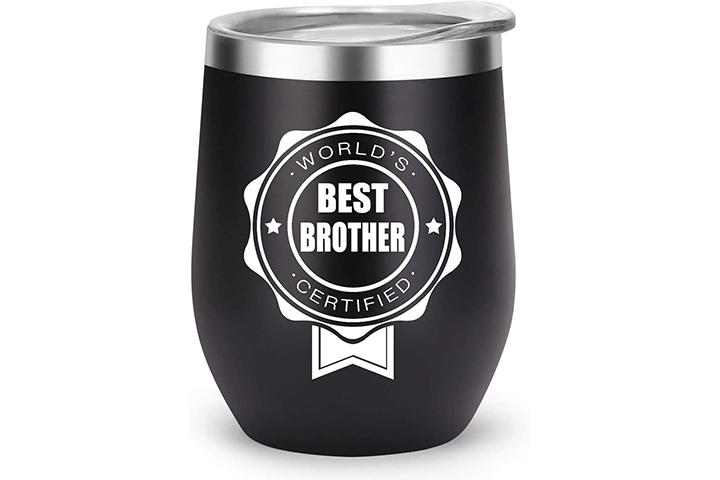 This food-grade stainless steel tumbler from DIDADIC is a double wall and vacuum insulated. It can keep hot contents warm for three hours, and cold contents cool for nine hours. It has a capacity of 12 ounces and will not rust or break easily. It has an inscription of World's Best Brother on the outer powder-coated black cover. The lid is made of BPA free plastic.
22. Elegant Signs Wooden Picture Frame For Brother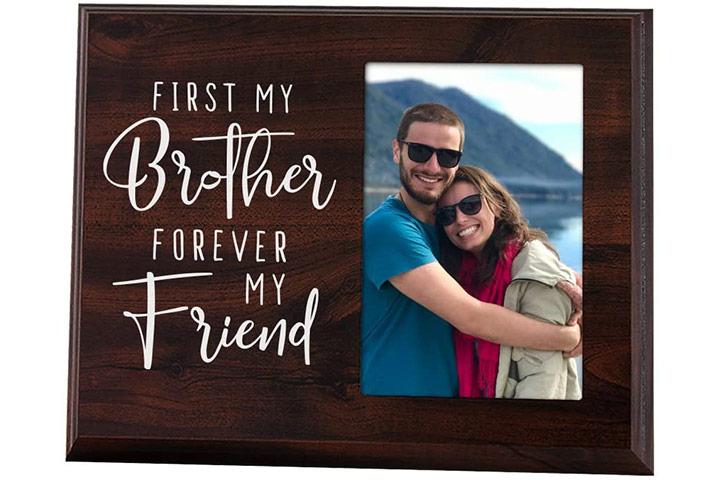 This classy photo frame from Elegant Signs is in the form of an 8 x 10 inches wooden plaque that can showcase a 4 x 6 inches photograph, which stays protected by an acrylic sheet. The plaque has the sentimental phrase 'First My Brother, Forever My Friend' inscribed on it. The frame comes with both wall hooks to hang and an easel for placement as a showpiece.
Buy a gift for your brother considering his likes and preferences. Also, pick a gift that he would always cherish and associate with sweet memories of you.