Making way into a new family can be tricky. You may or may not be with your in-laws, but they are your family, and finding thoughtful gifts is one way to show them that you care. Gifts for in-laws should not only be something you like, but the gifts should have a personal message to strengthen your bond with them or should be of practical value. The gifts should be beautiful and useful while showing gratitude for their role in your husband's life. Check out the best gifts for in-laws in the list below.
Top Products From Our List
10 Best Gifts For In-Laws
Gift your mother-in-law this soft cushy pillowcase for the couch from Niditw. The square sham cushion cover measures 18×18 inches and is made of burlap material. It is designed with a hidden zipper, and the front side is printed with a cute quote, especially for a mother-in-law.

Decorative wall hangings from PrJoyint include ornaments especially made for in-laws. The tree ornament is made of premium-grade ceramic and has a watercolor floral background. It comes attached with a metallic ribbon for easy hanging. A thankful quote adorns the piece, which resembles a wedding invite.

Vilight's jewelry tray is a stunning ring holder dish. The 5.5 inches gold and marble ceramic dish is handcrafted. The jewelry dish, which comes in various patterns, is packaged in a lovely box to convey how special you believe your mother-in-law is.

Celebrate your new ties by gifting your mother-in-law the Tree of Life necklace from Efytal. This 925-sterling silver neckpiece will show her how proud you are to be a member of her family. The pierced tree pendant is delicate and lovely, and it does not tarnish or alter the color. The length of the chain is 18 inches.

The funny T-shirt from Funny Birthday Gifts is an ideal gift for your mother-in-law or father-in-law. The 100% cotton T-shirt is available in solid colors, with certain hues containing polyester for a greater sheen. This is an excellent gift since it has a traditional fit with double-needle sleeves, a bottom hem, and printed phrases.

Coffee mugs make excellent gifts for the mother-in-law. This pink Toshiy coffee mug comes with a spoon and a matching coaster in a gift box. The one-of-a-kind handcrafted design is available in two designs, each representing the love between a mother-in-law and her daughter-in-law. It has a 14-ounce capacity, a big handle, and is microwave-safe.

Surprise your second parents with a picture frame of family photos. The Giftagirl frame is 12×8 inches and fits a 6×4 inches photograph. It contains a message for your mother-in-law, which adds a personal touch. It is equipped with a string, clips, and a display stand. A beautiful gift box holds the frame in pink tissue and is shrink wrap protected.

The single-piece coffee mug from MyCozyCups includes a special cup quoted for a father-in-law. It states, 'Being my father-in-law is really the only gift you need.' The 11-ounce mug is made of ceramic material and is dishwasher and microwave safe. The design is printed on both sides with color sublimation ink that is bright, lead-free, and long-lasting.

A linen makeup-up pouch gift for mother-in-law for birthday from Blue Leaves may win you her heart. The bag is made of waterproof material and printed on both sides with vibrant images. It measures 9×7 inches, features a handle, a sleek black zipper, and a silver pull.

For coffee-loving in-laws, ceramic mugs are always a good choice. Timo offers a microwave-safe and easy-to-clean coffee cup. In addition, the mug's exterior contains printed images and quotations, which is the perfect gift for a mother-in-law. It has a sparkling white color and measures 3.85×3.85 inches with a capacity of 10.88 ounces.

How To Choose The Right Gifts For In-Laws?
When selecting gifts for your in-laws, keep the following factors in mind.
Age: Choose age-appropriate gifts that also have practical value.
Uncomplicated: In-laws are from a different generation and aren't usually tech-savvy. For example, if you're giving them a device, make sure it's easy to use.
Thoughtful: Picture-frames, coffee mugs, T-shirts, or wall-hangings with lovely quotes about your relationship, funny words, or even philosophical thoughts should appeal to them.
Safety: Do not give gifts that are potentially dangerous or require extra safety procedures.
Choice: It is critical to select a gift that they will enjoy. What you enjoy may or may not appeal to them. For example, if you're picking anything for house décor, keep their taste and design in mind.
Gifts are always appreciated, especially if they are meaningful and thoughtful. So here's the opportunity to wow your in-laws with the best gifts from our list. We hope our buying guide and the product list will help you take your relationships to the next level and strengthen your bond.
Recommended Articles:
The following two tabs change content below.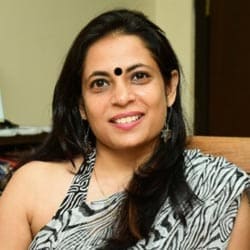 Priti Bose
Priti Bose is a poet, songwriter and blog writer. She did her masters in English, Public Relations and Advertising. Her creative skills and hunger for details make her do in-depth research on the topics she covers. For MomJunction, she writes on product analysis and reviews, especially for kids' products, toys and gifts. Before her association with MomJunction, Priti worked in the...
more