If you have been rooting for this giant lizard monster, now's the time to get yourself an action figure to show your open support. The king of the monsters is here to stay in his various avatars and reflect what you saw on the silver screen. So whether you want a Godzilla toy for your display case or just to play with and create a world of fantasy, there is no dearth of options available.
Whether you are a newly converted fan or a long time hardcore fan, there's much to delight you with these action figures being extremely realistic and detailed. They have vibrant colors and movable joints so that you can put them into various dynamic action poses and relive what you saw in the movies. We hope our review of the 11 best Godzilla toys will help you find your fantasy toy and give you many hours of uninterrupted joy.
Top Products From Our List
11 Best Godzilla Toys
Let your kids have the time of their lives with this set of 10 Godzilla figures that they can enjoy by themselves or with their friends. They are great as a gift for a Godzilla-themed party and include Godzilla: king of the monster 2019, Shin Godzilla, Mothra, King Ghidorah, burning Godzilla, Mechagodzilla, Godzilla 2000, Rodan, Godzilla earth, and space Godzilla.
Extremely detailed and of high quality, 7 of these figures feature movable joints, and 3 figures have immovable joints. These godzilla figures are approximately 2 to 3.6 inches in height and about 5 inches in length. ASTM, CPSIA, and CPC-certified, these toys are environmentally-friendly, non-toxic, waterproof, lead-free, non-radioactive, and have no sharp edges or pointed corners. All these Godzilla toys can be packed and stored in the red drawstring carry bag that's included.

Part of the Godzilla movie monster series, this action figure is imported from Japan. Crafted with polyvinyl chloride or PVC, this Godzilla toy measures 7.3 x 6.5 x 3.3 inches, weighs 3.87 ounces, and is suitable for children 6 years old and above. Good for both playing and as a collectible item, it does not require any batteries to operate. The arms move up and down a little, and the tail swivels. This metallic color Godzilla figure with its bright yellow eyes is sure to excite kids with its sculpted body, great likeness to the movie character.

Feel the power of Kong as he collides with Godzilla in the ultimate battle with primal strength and a battle axe— his legendary new weapon. This toy is designed and based on Godzilla vs. Kong— the 2021 blockbuster movie where human beings fight for their future against monsters, and there's a clash of the titans when Godzilla and Kong are pitted against each other. This 6 inches tall, black action figure weighs 1.15 pounds, is suitable for children above the age of 3 years, and is extremely durable and sturdy. This Godzilla toy has the added feature of 'battle damage' where you can remove a piece to reveal the mighty impact of monster battles.

Children will simply love this soft vinyl figure inspired by the 2019 film "Godzilla: King of the Monsters." Measuring 11 x 6 x 3 inches, it's ideal for children above the age of 6 years. Imported from Japan, it's part of the Godzilla movie monster series, and crafted with durable and sturdy, premium quality plastic. It is well-made and quite a large figure with ankles that swivel, and the paint work is excellent. Extremely detailed in design, this Godzilla toy looks realistic and can be used for playing or as a collectible.

This Godzilla 2020 7-inch scale series Gigan (2004) action figure measures 4.8 x 9.85 x 10.8 inches, and weighs 11.8 ounces. This figure is incredibly sturdy, well-sculpted, and well made. This updated 2004 version of Gigan has red painted wings which highlights the space monster. The head has very limited movement but the arms and legs do move. There is no joint at the knee, just at the hip and the tail has 1 joint near the lower back. This Godzilla toy dragon is extremely realistic looking, and is suitable for kids above the age of 4 years.

Crafted with vinyl, this action figure stands at 6.5 inches tall and is sculpted in a unique attack position with high detailing. It's scaled to go with the other classic figures like Destroyed and Space Godzilla. It has extremely good articulation and its head, arms, legs, and tail can all rotate. The tail is a separate piece that needs to be attached to the figure.
The unique paint is extremely realistic with a mixture of orange and yellow for the burning patches. The dorsal fins of this Godzilla toy are orange with black in the center to replicate its look in the movie. The smaller fins on the tail are painted with shades of grey which look authentic. The mouth has white painted teeth, the eyes are painted yellow and dark red with black pupils, and though the action figure is black, in bright light it gives off a purplish color.

This action figure bears a strong resemblance to Godzilla and features a series of metal dorsal plates which run from the back of its neck to the tip of its tail, and are painted red. The tail has a drill mounted at its end. The front limbs of this figure are bulky and have 4 zygodactyl claws. This articulated action figure is 15 cm tall, has battle scars, and comes armed with a HEAV— Hollow Earth Anti-Gravity Vehicle, which it uses as a projectile weapon. You can play out your favorite scenes with this robotic Apex predator created to destroy Godzilla in the Hollow Earth with its unbeatable powers of destruction using a laser. Made of plastic, this Godzilla toy measures 5.91 x 2.36 x 5.51 inches and weighs 11.3 ounces.

This 13 inches long and 6 inches high, realistic looking action figure of Godzilla is bound to be very exciting and inspiring for kids above the age of 6 years. Designed with authentic detailing and precision, it introduces children to the movie characters and helps them make their own adventures. It features 5 points of articulation which allows you to turn the joints for various action poses. Playing with this Godzilla toy boosts both communication skills, finger motor skills, team building, and creativity. It makes a great collectible item and is extremely safe to play with as it's made of soft and sturdy, premium quality, waterproof material, and features colorful details like lightening with non-toxic paint.

Let your kids dive into hours of fantasy and imagination with this mini dinosaur figure that stands 8 inches tall and measures 13.5 inches from head to the tip of its tail. Designed with soft vinyl, it has movable joints so that kids can put it into various dynamic action poses. Playing with this action figure encourages imagination, linguistics, eye-hand coordination, and fine motor skills. Extremely safe and made of high quality material, this toy is environmentally-friendly and free of chemicals or odor. These dinosaur figures can also be used as a cake topper for Godzilla fans. This Godzilla toy comes packed in a carry bag for safe storage and portability.

This set of 2 action figures will help your child develop hand-eye coordination, imagination, linguistics, and fine motor skills. Biollante stands 5 inches tall and 7 inches long, has a head like a crocodile with knife-like teeth, and 3 tusks on each side of her mouth. A large number of tendrils and vines come out of her body, which have sharp-toothed mouths or spear-like ends. She has 4 root-like legs to move, and is a vibrant green color.
King Ghidorah stands 7 inches tall and 12 inches long, with bat-like wings and several phalanges that end in blade-like tips. He has twin tails with spiked bludgeons at the end, and each of the 3 heads have a crown of 10 horns. Crocodile-like jaws, forked tongue, flaring nostrils, and beady eyes are some other features. Both Godzilla toys are made of high quality and safe material, are environmentally-friendly, and free of chemicals and odor.

Mecha King Ghidorah is designed and painted to look extremely realistic with its intricate detailing and sculpturing as depicted in the movie. This 3-headed monster is ideal for children above the age of 6 years, developing both communication skills and imagination. Perfect to be used as a toy and as a collectible, it's made of lightweight material and measures 12 x 3.3 x 6 inches, weighing 10.2 ounces. Die-cast material has been used to make this Godzilla toy look more realistic. The neck and tail move, and the bat-like wings rotate, giving you the freedom to create a variety of combat poses. Made of high quality and safe material that is odorless and soft, it has long-lasting paint, no sharp edges, and is easy to maintain.

Now that you have been through our review of the 11 best Godzilla toys, here are a few things to keep in mind to choose the best one so that your kids have uninterrupted hours of fun and fantasy.
How To Choose The Right Godzilla Toys
The very first thing you need to keep in mind is whether you intend to use the action figure as a toy or whether you plan to add it to your collection of action figures. Some are designed specifically for the display case while others have moveable joints so that you can put them into various dynamic action poses while playing.
A younger child may like to go for a more colorful Godzilla toy as they find it more attractive. On the other hand, an older person may want to go for a black or silver action figure because it looks more realistic. The age and purpose of buying the toy needs to be kept in mind while choosing one. Again, a younger child might prefer a smaller Godzilla toy given that it would be easier to grasp and handle, while a grown-up might go for a giant Godzilla toy as part of a theme or collection.
Whatever the age, this is a factor that can never be ignored. All good Godzilla toys should be made of safe material that is sturdy and durable, and has no sharp edges or pointed corners that can possibly hurt you. They should be preferably waterproof, non-toxic, environmentally-friendly, and the colors used should be non-toxic paint.
Any Godzilla fan would love to have one of the best Godzilla toys either on their desk or entertainment center, or just as a toy to play fantastic games with. Finding the toy that suits your preferences and interests is what is so important and difficult, considering there are so many choices available in the market today in different materials, detailing, colors, and quality. When we imagine the King of Monsters, we all have a certain picture in our minds, and the idea is to find a toy that does justice to that mental picture. We hope our review of the 11 best Godzilla toys will help you find the action figure of your deepest fantasies and dreams.
The following two tabs change content below.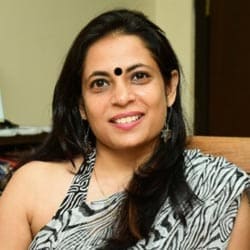 Priti Bose
Priti Bose is a poet, songwriter and blog writer. She did her masters in English, Public Relations and Advertising. Her creative skills and hunger for details make her do in-depth research on the topics she covers. For MomJunction, she writes on product analysis and reviews, especially for kids' products, toys and gifts. Before her association with MomJunction, Priti worked in the...
more