Keeping a tab on your child's whereabouts all the time is next to impossible. Also, children dislike being tagged along everywhere. Even we didn't like it when we were growing up, right? Hence, GPS watches for kids! These smartwatches that double up as tracking devices are making parents breathe a sigh of relief. You no longer have to connect with them through calls or texting. These smart devices with built-in location tracking feature are making parenting a tad bit easier. How? You can track your child's location in a click! Also, since GPS watches look fancy and come with several interactive features, they are hit with the kids too.
Sounds interesting, don't they? Scroll along to know more as we've lined up the 13 best GPS watches for kids out there that will make your life less stressful and the whole experience a joy for your children.
Caution: Since most of these devices have games, precautionary methods like setting time limits are necessary to avoid game addiction.
13 Best GPS Watches For Kids:

Cool, classy, and minimalistic, the Amazfit Bip Smartwatch not only looks premium but has exceptional features too. Widely known for its long-term battery life, the device can last more than 30 days just after a single charge! And if your child likes sports, then he's going to love this smartwatch even more because of its 4-sport mode feature. From super-fast built-in GPS to logging daily activities, Amazfit Bip Smartwatch is also one of the highest-selling smartwatches in the world.
Features:
Durable and comfortable for kids
Water-resistant
Tracks sport and all outdoor activities
Logs sleeping hours and monitors heart rate
Notifies weather reports, social media updates, SMS, and emails
Compatible with Android and IOS

This is no ordinary smartwatch. Designed specifically for kids, the device is loaded with interactive features that both you and your child can enjoy. A great choice if you are away for long hours because its built-in camera allows 2-way video calling and messaging on 4G/LTE or WIFI connectivity. Also, its GPS tracking feature is incredibly fast and accurate. Durable with a trendy design, TickTalk 3 Kids Smartwatch's dial is customizable and the band is replaceable too.
Features:
2-way video, voice, and SMS features
Pre-set text setting for instant messaging
Quick location-tracking capabilities
Waterproof and compatible with all carrier
Track multiple watches on one map
It has a reminder app.

One of the best kids' watches with GPS, theKaraforna Kids Smartwatch has something for everyone. A dedicated device to ensure child safety, the smartwatch supports an advanced GPS + LBS tracking system with camera, voice calling and a remote monitor feature that allows you to hear your child's voice and see their whereabouts. Plus, the built-in games are bound to keep your little one entertained!  Now that's a clear win-win.
Features:
Built-in camera for instant calling
SOS emergency alarm
Stores phone numbers and photos
Has a torch, alarm clock, and self-dialling mode
Do-Not-Disturb option guarantees no interruption in class
Pedometer and footmark tracker

Give your child the freedom he/she deserves! Because with a smartwatch you can easily detect or keep a tab on their location. Like with Karaforna Smartwatch For Kids that keeps a track on their movement and alerts parents if their child is lost. The best part— you can guide or connect with them through two-way voice or video calling too. Keeping all your major concerns at bay, the Karaforna Smartwatch For Kids will not disappoint you when it comes to keeping you connected with your baby.
Features:
Advanced safety with GPS + LBS location tracking
In case of emergency, SOS up to 3 numbers
Interactive games to pass time
Anti-lost feature
HD touch screen
Waterproof
Supports alarm clock and phonebook apps

Dealing with a water baby at home? No problem. SZBXD Kids Waterproof Smartwatch can brace through all water-related activities! Raining, swimming, or bathing, its advanced IP67 international waterproof and dustproof level promise to keep your child connected with you all the time. Stay in touch with them even when you are away through the voice calling app and they'll never complain about you missing their happy moments again.
Features:
Real-time GPS and LBS tracking system
3 seconds SOS emergency alarm
Loop calling feature during emergency
Two-way communication option
Phonebook, DND mode, and alarm clock app
Interactive Math game

With Lsflair GPS Children's Watches, your child will never ever be bored. With umpteen interactive learning apps, this is no typical smartwatch but more like a walking-talking playmate for your kids. With the HD touch screen elevating the whole experience, it also has several location tracking and accuracy features like a safe area app that notifies the parent if the child has ventured out of the safe zone. All in all, a great choice for your little one's protection.
Features:
Real-time tracking technology
GPS tracker watch helps send voice messages during an emergency
History Locus tracker to log month-long track movement
3-second SOS emergency alarm
Two-way video calling and instant messaging
DND mode, alarm clock, and flash night light

Worried that your child's safety might be at risk? Rather than spending on expensive smartphones, invest in a reliable smartwatch. Duiwoum Kids Smartwatch ensures that you stay informed about your child's safety all the time. Its advanced waterproof technology plus real-time GPS + AGPS + LBS tracking system makes it a great choice, if you are looking for one of the best GPS kids' tracker watches. With your child's location just one click away, you needn't worry about his/her safety ever again.
Features:
A triple-positioning tracking system
3 second SOS emergency loop calling mode
IP67 waterproof
Pedometer, alarm clock, and remote camera
Smart telephone with two-way voice calling and texting
Footmark tracker and interactive Math game
DND mode to avoid interruption during classes

Looks cute, doesn't it? But Abardeen Tracker Smartwatch's advanced safety features cannot be overlooked. There's a reason why the brand is well-known for its GPS watches for kids. It offers multi-functional, child-friendly, and easy-to-use apps to make sure connecting with your little one is always a finger-touch away. From two-way voice calling, geo-fencing to real-time advanced location tracking, it's a great choice for pre-teens.
Features:
5-positioning real-time tracking technology
Discreet remote monitoring mode
Supports up to 60 contacts
Safe area alarm
Waterproof and low radiation value
SOS emergency alarm mode

When it is playtime, children tend to forget all the safety rules. Can't blame them, can you? But you can get them a functional smartwatch to ensure they are safe even in their happy hours. Jsbaby Kids Smartwatch, other than looking fancy can real-time track all your child's activities. With easy-to-use SOS features, you can simply teach them to raise an alarm when in danger. Also, if your child is afraid of the dark, it has a night flashlight option too.
Features:
Built-in camera with two-way voice calling
Supports phonebook, photo album, pedometer, and talk-back
Safe area and remote shutdown option
Interactive apps like setting themes, self-dialling, and games
It also has an alarm and a stopwatch.

Not a fan of bulky smartwatches? Then you can opt for Juneo TKSTAR GPS Tracker smartwatch. Besides looking great on your kid's hand, it also has an anti-shedding option, which is a motion sensor that notifies the child and the parent that the watch is slipping off the hand. Sound's cool, doesn't it? One does not have to care about losing or theft at all. Other than this, the smartwatch is environment-friendly too with low radiation value.
Features:
Advanced and high-quality smartwatch
Waterproof
Quick location-tracking GPS + LBS technology
Location can be tracked through SMS or Website
Compatible with Android and IOS

Audio music player, more than 7 interactive funny games and an advanced GPS tracking system— all this, now in a smartwatch! The Themoemoe Kids Smartwatch is like a 24/7 BFF for your little one that'll keep them entertained and you informed about their safety. A great option for gifting as well, there's no better way to make their birthday special than with this super-interactive and attentive smartwatch.
Features:
Expandable memory up to 32 GB
Super-fast connectivity with two-way video calling
Built-in camera and recording feature
SOS emergency call alarm
Daily game-limit option
DND mode for interruption-free study time

Parents worry about their kids' wellbeing and want to know their whereabouts at all times. Cosmo JrTrack GPS Tracker Smartwatch comes as a blessing to anxious parents. The advanced technology allows two-way communication with a simple touch screen. With Cosmo's mobile app, parents can track their children. The watch also has a pre-installed SIM card.
Features:
It is suitable for children between 5 to 12 years.
It provides clear audio and video chat.
It blocks strange calls.
The strap is made of silicone material.
The strap has holes to adjust as per your kids' size.
It is water-resistant and has SOS alert mode.

Sometimes, classic works and Ojoy Kids Smartwatch stays true to the original features. With no fancy applications, the app solely focuses on child safety options like two-way voice calling to help you stay connected and SOS feature for the children to flag off an alarm when in danger. A simple, sleek yet chic model that doubles up as a watch, it also has an organizer to help your child plan after-school activities.
Features:
High-quality durable design
GPS and location tracking through the city
It has an easy-to-use and child-friendly interface
Supports alarm, stopwatch, and pedometer
Compatible with Android and IOS
It has a reminder app for everyday activities
Now that you've browsed through the best GPS watches for kids, learn more about its benefits and what one should look for in a smartwatch before purchasing:
What Are The Benefits Of A GPS Watch For Kids?
Taking us back to square one, a parent cannot be the child all the time, and major concerns like "what if my child gets lost" or "is in a difficult situation" can be downright stressful. This is why GPS watches for kids are a great option to keep parents relaxed and give children the freedom to explore their me-time. Here are some of the benefits:
You can stay in touch with your child all the time.
Their real-time location will be one-touch away.
You can discreetly watch or listen to their surroundings.
Kids can keep you updated on their daily routine or even send pictures.
Some GPS watches for kids also have interactive games to pass time.
You can set reminders for them like drink water, wash hands, or track their daily footsteps too.
What To Look For In The Best GPS Watches For Kids?
It depends on your preferences. Nowadays, GPS watches for kids come with innumerable interactive apps and a music player too. However, since the child's safety is the prime concern here, you must look out for the following features in a smartwatch:
Advanced GPS + LBS tracking system with real-time location accuracy
User and kid-friendly
Hi-tech HD touch screen and long-lasting battery life
Two-way voice and video calling feature
SOS emergency alarm and geofencing mode
Anti-lost and anti-theft feature
Remote video and voice monitor to track their location secretly, in case of emergency.
The smartwatch should be compatible with your handheld device.
Lastly, it should be waterproof and durable.
There you go, that's all and everything you need to know before choosing the most reliable and best GPS watch for kids. Considering a child's safety is of utmost importance to any parent, we hope this list makes the shopping experience better and easier for you. If you have a question regarding smartwatches or feedback regarding this article, write to us in the comments below!
Recommended Articles: 
The following two tabs change content below.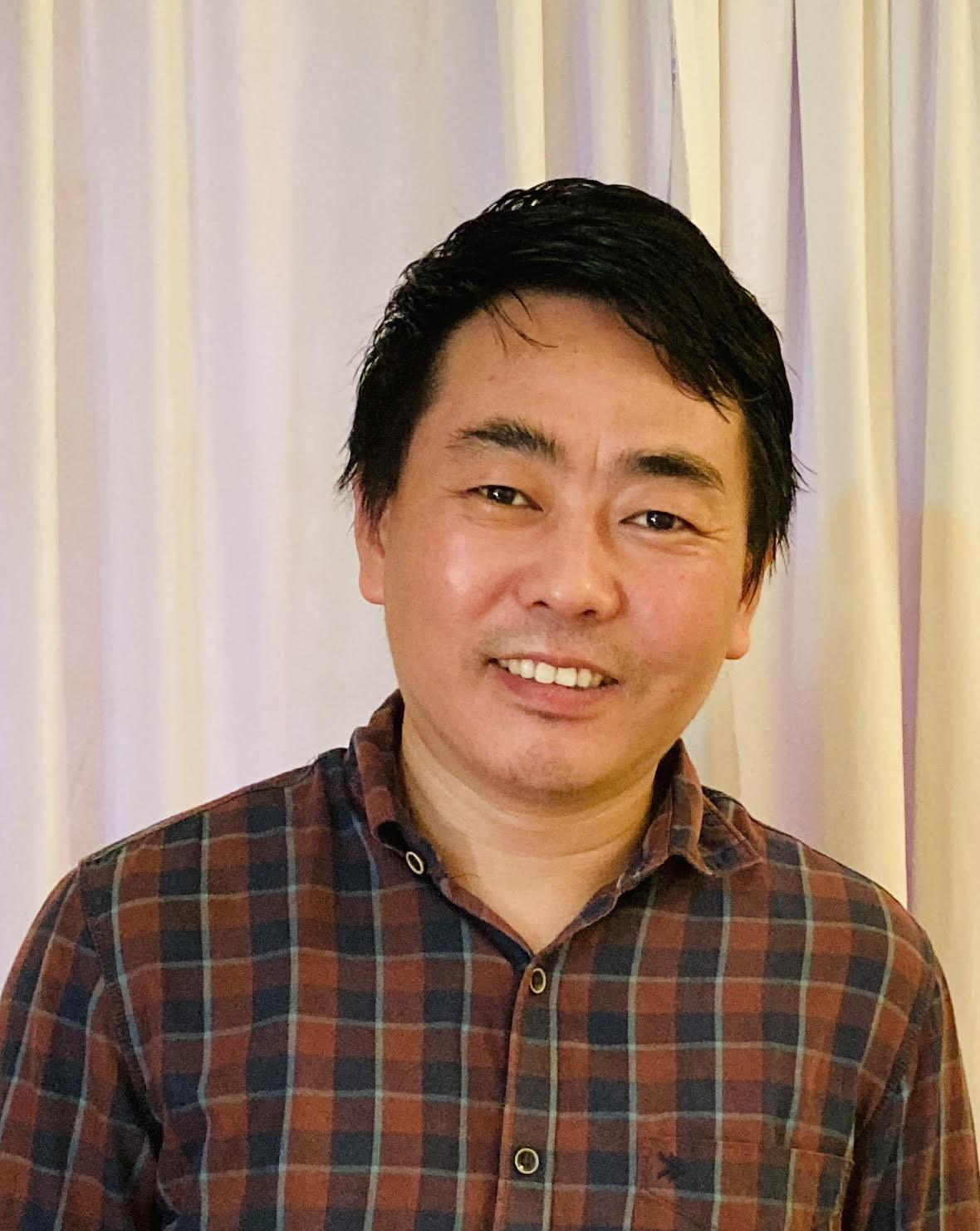 Wedetso Chirhah
Wedetso Chirhah holds a masters degree in English Literature. He had written content for more than 15 B2B websites and edited school books before joining MomJunction as an editor. Wedetso ensures the articles meet the highest editorial standards. He enjoys making content understandable and relatable to readers, and he is a big fan of the versatile em dash. He also...
more