You may have had to make quite a few sacrifices for your little one. However, letting go of your fitness routine shouldn't have to be one of them. We have made a list of the best Graco jogging strollers to help you stay fit and active while keeping an eye on your child. We understand that new parents barely get any time to themselves, and working out may be the last thing on a young mother's mind. However, a Graco jogging stroller is easy to use, safe, convenient, and stylish. So, take your child out with you on your next run, and they'll surely be having fun too.
Top Products From Our List
Features Of Graco Jogging Strollers
Here are some exquisite features of Graco jogging strollers that set them apart from others.
Single-hand fold: Several models of Graco jogging strollers offer a one-hand quick fold and unfold feature that makes using them easy handling a fussy baby.
Versatile: Some jogger system models offer a two-in-one stroller and infant car seat system that make them multipurpose and effective.
Storage space: Strollers provide ample under-seat space for storing necessities, such as diaper bags. Some models also feature cup holders and phone pouches.
Canopy: Jogging strollers feature a breathable UV-protective canopy that protects your little one from the harsh sun rays while you're jogging. The mesh panels and peekaboo windows of the stroller give you a clear view of your child while running.
5 Best Graco Jogging Strollers
The FastAction fold jogging stroller is an easy to maneuver single-hand folding equipment with an automatic storage lock. It is compatible with all infant car seats with its one-step secure attachment. There are three wheels with air-filled rubber tires that offer suspension and a locking front swivel wheel for quick and easy transition from strolling to jogging. The portable stroller features a smartphone cradle along with two deep cup holders and a storage compartment.
Pros
Lightweight
Quick to fold
Tires do not squeak
Versatile
Cons
The jogger travel system from Graco is apt for avid joggers and includes the SnugRide 35 infant car seat and stroller. Quickly foldable and unfoldable, the convenient stroller features air-filled rubber tires that are smooth on all terrains. It also features a locking front swivel wheel and a premium quality padded multi-position reclining seat. The hood of the stroller protects your baby from the harsh UV rays of the sun.
Pros
Durable
Extra-large canopy
Ample storage space
Multipurpose
Cons
The Modes jogger 2.0, Binx, features a reversible roller seat and adjustable calf support for enhanced comfort of your child. Quite easy to clean, the stroller is easy to maneuver and navigate around. Compatible with all infant car seats, this jogging stroller also features air-filled rubber tires, suspension, a safety tether, and red reflectors. Other characteristics include a child's tray with cup holders, a parent's tray with cup holders, and smartphone storage space.
Pros
Single hand self-standing fold
Convenient storage
Large canopy
Convertible harness
Cons
The Rowan FitFold jogging stroller from Graco is compact and easily foldable to reduce the size of the tool by 70%. In addition, you can remove the stroller seat for convenient, lightweight usage. The one-hand fold of the stroller makes it more convenient to use. It also features air-filled rubber tires for a smooth and comfortable ride on all terrains.
Pros
Height adjustable handle
Multi-position seat
Sturdy built
Smooth movement
Cons
The Graco Trax jogger travel system includes a snug ride click connect 30 infant car seat along with a jogging stroller. It features a one-hand standing fold along with an automatic storage lock. The air-filled rubber tires with a visible suspension allow a smooth ride on all terrains. Easy transition from strolling to jogging can be done using the front swivel locking wheel. The padded premium quality reclining seat ensures enhanced comfort of your child.
Pros
Stable
Five-point harness
Easy to maneuver
Expandable canopy
Cons
Frequently Asked Questions
Can I use a Graco jogging stroller for a newborn?
Yes, several Graco jogging strollers are safe for not only toddlers but infants as well.
 Are Graco jogging strollers suitable for general use and jogging?
Apart from jogging, you can also use the Graco strollers for general purposes, such as strolling around a park or a store.
 Is it safe to jog with my baby?
Yes, it is safe to jog with your baby as long as you buy a safe product and features secure front wheels with a comfortable seat.
Are Graco jogging strollers easy to use?
Graco jogging strollers are quite easy to use as they are lightweight and compact, making them easy to push around when jogging or running.
A Graco jogging stroller allows you to stay active without sacrificing the safety of your little one. Investing in any one of these strollers will let you reap the best benefits with its enhanced functionality and safety. Choose from these best Graco jogging strollers and comfortably run on all terrains without worrying about your baby's safety.
Recommended Articles: 
The following two tabs change content below.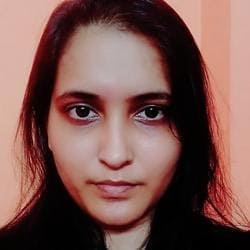 Sristi Suman
Sristi Suman is a freelance content writing covering various segments and specialties. Driven by her love for writing, she expanded her arena to industries, including travel, automobile, FMCG, and infrastructure. She has been associated with MomJunction for more than two years and covers the products in the sports, adventure, travel, and health sections. Sristi continues to tread industry verticals and...
more