Stained tile grout and dirty floors can make your entire house look shabby, dull, and dreary. So, here's our list of the best grout cleaners to help you choose the right one. No matter how much grout is maintained, it often collects dirt and changes color. It can be quite disappointing and put a big damper on your mood to see your lovely house unkempt and dirty.
Grout cleaners have been developed after much scientific research to ensure easy removal of dirt and grime. They restore grout to its original color and protect it from further damage. So, if you are tired of using home-based cleaning solutions to clean grout, you can check out our list of products to find a suitable one for your home.
Top Products From Our List
11 Best Grout Cleaners

This product by Black Diamond works well on ceramic and marble tiles. This safe cleaning solution will easily remove grout that has been gathered over the years. The liquid penetrates through the grout, removing dirt build-up caused by neglect. Apart from removing the dirt, it also restores grout to its original color. It also works well for removing food spills and soap scum. This cleaning solution  can be easily sprayed over the tile grout for quick and speedy results. All you have to do is spray it on the grout and wait for 1 to 3 minutes. Proceed to clean it with water and watch as the solution removes dirt and stains effectively.
Features
Fast-acting
Acid-free
Removes stains and grease
For commercial use

This is a 2-in-1 cleaner that not only removes dirt, grease, and grime but also removes relatively permanent stains. This solution is safe to use on ceramic and porcelain tiles. Dirty grout can make your floor look shabby and dull. This grout cleaner has the power of restoring your grout to its original color. To ensure a pleasant experience, the company has made this special concoction to release a very weak odor. This is available for purchase as a set of 2 bottles that is capable of cleaning a maximum of 500 sq ft of tile and grout. Packaged with the bottles of grout cleaner is a grout brush with a hand swivel.
Features
Heavy-duty strength
Quick and easy application
Usable on white grout
Fast-acting

This cleaning formula is available as a concentrate that can be used to clean floors and grout. It can be effectively used to remove the toughest grime on your grout. It works well with a variety of surfaces and effectively removes grease stains and dirt build-up. The cleaning solution can be applied to grout, tiles, sinks, stainless steel stoves, car rims, and even carpets. If you have a pet, you'll be happy to know that it does an equally good job and removes stains resulting from pet mess.
Features
USDA and NSF-authorized
Environment-friendly
Water-based solution
All-purpose cleaner

Cleaning grout can be a tiresome and tricky task even for professionals. However, it is the cleaning solution that can make all the difference. Thanks to this Zep grout cleaner, stubborn stains, grease, and grime can easily be removed from your grout. This liquid solution is safe to use on colored grout and effectively restores grout to its original color. After applying the cleaning liquid to the grout seam, remember to rinse it carefully to get rid of the dirt and excess solution.
Features
Lifts stains from grout lines
Acidic formula
Bleach-free
Does not damage grout

GOO GONE offers a one-stop-solution to all your dirty grout. The cleaning liquid penetrates deep into the grout, removing all dirt and stains owing to negligence. It is safe to use on porcelain, ceramics, tiles, fiberglass, and natural stone. Unlike many surface and grout cleaners, this one can also remove water stains that are commonly found in washrooms. This non-abrasive surface cleaner cleans your grout without doing damage to surrounding tiles and surfaces.
Features
All purpose cleaner
Non-toxic
Usable on colored grout
Fume-free

This cleaning liquid by MAPEI is suitable for cleaning ceramic, stone, porcelain, concrete, grout, and quarry tile surfaces. This cleaner is in the form of alkaline concentrate that works as a degreaser to remove stains from grout in an attempt to restore its natural color. Since it is a strong cleaning formula, it can be used for cleaning purposes in factories and workshops that include heavy machinery. As it contains acid, it must be diluted with water and kept away from metallic surfaces.
Features
Restores grout
Heavy-duty usage
Removes synthetic and cyclic waxes
Works on tiles and grout

The brilliance of this grout cleaner is seen in its quick removal of dirt and grease. This effective formula leaves no residue or build-up and successfully moves even the most stubborn of stains. It is free from harmful chemicals and abrasive agents, making it safe to use around children and pets. It can be safely used on colored grout and restores it to its natural color in a matter of a few minutes. The liquid is to be applied along the grout lines and left to soak in for a few minutes. It can be easily cleaned with warm water to remove excess solution.
Features

This cleaner is free from harmful chemicals that damage the environment. Its eco-friendly formula is reinforced by the absence of strong chemicals that damage surfaces. It works effectively to remove dirt, grease, and stains from grout. It can be used for cleaning grout in the kitchen as well as the washroom. This solution can be safely used on fiberglass, vinyl, and laminate countertops as well.
Features
Quick acting
Concentrate
Non-abrasive
Trigger spray

This elite cleaning solution is fast-acting and eliminates the need for pre-scrubbing. The company recommends mixing 1-2 scoops of concentrate in 1 gallon of water to achieve a perfect blend. This can be sprayed down in 100 sq ft sections and left for 5 to 10 minutes to penetrate the grout. Since the solution is strong and highly effective, it can be used in residential and commercial locations.
Features
Safe for use on stainless steel
3-in-1 cleaner
Fast-dissolving
Concentrated cleaner

You can now remove the toughest of stains and dirt from your grout with this easy-to-use STANLEY STEEMER grout cleaner. Its neutral pH level will not cause damage to the surrounding surface or weaken sealants applied to floors. It is best used for cleaning small spots and stains that are too stubborn. The company recommends mixing the solution with water in a ratio of 7:1. This should be safely stored and kept away from sensitive body parts like the eyes and nose.
Features
Double action tile and grout cleaner
Residue-free formula
Concentrate
Fast-acting cleaner

This cleaning formula has been designed to carefully and quickly deep clean soiled grout. The sheer brilliance of this cleaning agent that makes it a noteworthy mention on our list of the 11 best grout cleaners is its usability on numerous surfaces. Since it does not contain abrasive substances, it can be safely used on natural stone surfaces like marble, granite, limestone, onyx, and slate. This non-toxic formula is safe to use in the presence of pets and children. Included with the cleaning solution is a grout cleaning brush.
Features
Useable on colored grout
Acid-free formula
Trigger spray
Safe to use on food-prep surfaces
Now that you've had a look at some of the best grout cleaners, it's time you took a deep breath and chose the one that best suits your needs. However, making this choice requires you to keep a few aspects in mind. This is why we have made it simple for you by outlining some of the major considerations when purchasing grout cleaners.
How To Choose The Right Grout Cleaner?
The cleaning solution required will significantly depend upon the color of the grout. This is because not all grout cleaners will work on all colors of grout. An alternative to this would be to purchase one that is color-friendly and usable with all grout cleaners. For instance, if you have white tile grouts, it's best to go with a cleaner that is designed specifically for it.
The type of grout cleaner you need depends on the type of dirt that you intend to clean. While many grout cleaners can clean grease, dirt, mold, and mildew, few cleaning solutions target specific kinds of dirt. For instance, grout cleaners that clean mildew and mold often have a high pH level while those that remove stains and dirt have a high acidic level. It is crucial to decide upon the type of dirt you wish to remove before investing in a grout cleaning solution.
Before using a grout cleaner on your tile grout, make sure to check whether that cleaner is safe to use on your tiles. Ceramic and porcelain tiles are usually resistant to the harmful effects of cleaning agents. However, it is better to be safe than sorry. Other tile materials include marble, granite, and natural stone. Many grout cleaners contain abrasive substances that degrade floor and tile surfaces. This is why it is important to check whether the cleaning solution is safe to use on your flooring and tiles.
While some cleaners are fast-acting, others require a longer period to work their magic. The same can be said of their application procedure. Each cleaning solution is different and may have a different application process. It is important to follow the instructions included with the cleaning solution. It is advisable to purchase a grout cleaning formula that requires minimal effort. Do note that while some cleaners can achieve results in 1 application, others require multiple applications to notice a visible difference.
Frequently Asked Questions
How do you clean grout between floor tiles?
The most effective method is by using a grout cleaning solution that is specifically made for grout. To remove dirt, stains, and to restore grout to its former color, a generous quantity of the solution should be applied directly to the grout. After letting it soak in for a few minutes, wash off the cleaning solution using warm water.
Is bleach & vinegar bad for tile grout?
It is best to avoid using vinegar and bleach as cleaning agents for grout. This is because both are acid-based cleaners and are relatively strong when used in large quantities. While both can be used in diluted forms, they may not be very effective at removing grease and removing stains from grout. Moreover, vinegar and bleach are abrasive agents and may not go well with surrounding surfaces like tiles.
How do you whiten tile grout naturally?
Tile grout can be whitened through the use of a naturally concocted mixture. This consists of ½ cup of baking soda, ¼ cup of hydrogen peroxide, and 1 teaspoon of dish soap. After mixing the ingredients well, apply it to the grout. The blend should be allowed to penetrate the grout for 5 to 10 minutes. After 5 to 10 minutes, use a grout scrub brush to clean the grout. Finally, wash it clean with warm water.
The proverb 'cleanliness is next to godliness' beautifully captures the necessity of personal hygiene and maintaining a clean home. Cleaning solutions for household purposes come in various forms and range from concentrates to already diluted and packages cleaning solvents. Grout, unlike most household surfaces, tends to accumulate dirt at a fast rate. Over time, this build-up becomes clunky and destroys the visual appeal of the tiles. Restoration can be attempted by utilizing a cleaning solution that is specifically formulated for cleaning grout. If your grout is messy and stained, it's time you gave it the cleaning it needs. Revisit our list of the 11 best grout cleaners and choose the one that best suits your needs.
Recommended Articles:
The following two tabs change content below.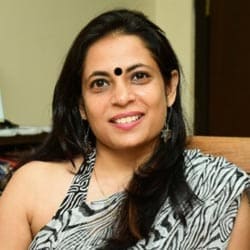 Priti Bose
Priti Bose is a poet, songwriter and blog writer. She did her masters in English, Public Relations and Advertising. Her creative skills and hunger for details make her do in-depth research on the topics she covers. For MomJunction, she writes on product analysis and reviews, especially for kids' products, toys and gifts. Before her association with MomJunction, Priti worked in the...
more