Since time immemorial, massages have been the best way to unwind, relax and destress muscles. However, the methods and means used to achieve the results have changed since then. The world of technology has made it easier and machines like hand massagers have eliminated the need for a masseur. These little gadgets offer relief from pain, muscle soreness, and are used in physical therapy treatments.
From unwinding and relaxing your hand to treating conditions like rheumatoid arthritis and carpal tunnel syndrome, these hand massagers are capable of it all. If you've been thinking of purchasing a hand massager, you're in the right place. Here's our list of the 11 best hand massagers. 
Top Products From Our List
11 Best Hand Massagers 
This deep tissue massager by Mighty Bliss is crafted for relieving knotted and painful muscles. It is also used to increase blood circulation and can be effectively used on the back, neck, legs, and shoulders. This handheld piece of brilliance has different heads that can be effortlessly changed to aid in quick muscle recovery during therapy. It is equipped with a lithium-ion rechargeable battery that takes 60 minutes for a full charge and provides 120 minutes of continuous usage. The user-friendly nature and portability of this device make it one of the best hand massagers on our list of the 11 best hand massagers. 
Pros: 
3700 RPM super powerful motor
Lightweight design
Ergonomical
Cordless 
Cons: 
It might be a little noisy. 

This little hand massager combines heat and compression to relieve muscle soreness and finger numbness. It aims to treat the hand and is designed to provide health benefits. The unit is crafted to treat arthritis, carpal tunnel, cold hands, and hand pain. It heats up quickly and has a design that makes it easy to position and relax your hand. The interiors of the device are cushioned to provide maximum comfort during the pain-relieving massage. The machine makes use of acupressure therapy and improves blood circulation. It is charged via a USB port using a USB cable and lasts for hours on end. Last but not least, the massager features user-friendly controls that are accessible on the front of the device. 
Pros: 
6-adjustable massage levels
Compact design
Cordless
Rechargeable 
Cons: 
May not alleviate wrist pain completely 

If a long day of typing results in hand pain, what you need is this massager by Comfier. Unlike other massagers, it is built to massage all 5-fingers individually. It combines compression and heat to alleviate pain situated in the fingers, backhand, and palm. The unit has built-in palm pressure point beads for a comprehensive massage therapy experience. It can be effectively used to treat carpal tunnel and ease pain resulting even in the tips of the fingers. The front of the unit consists of 3-easy-to-use controls. It is powered by a rechargeable lithium battery and has a cordless design. 
Pros: 
3-adjustable pressure modes
Compact design
Portable and wireless
Available in 3 different colors 
Cons: 
It might not comfortably accommodate small hands. 

Like many other massagers, this one also, by CINCOM, is used to relieve stress and pain located in the fingers, palms, and knuckles. The unit is designed for a comfortable massage experience and has upper and lower airbags that press rhythmically on the hand. This hand massager is packed with numerous features. It allows you to switch between 3 different modes, 3-intensity levels, and 2-heatings levels. That allows you to get the perfect amount of heat and pressure to relieve muscle soreness. It also increases blood circulation in the hands. The unit is powered by a 2500mAh lithium battery that lasts between 90-120 minutes on a single full charge. One of the main reasons for its rising popularity is its portable and lightweight design. 
Pros: 
Easy-to-use controls
15-minute timer
4-massage hands
Used for both hands 
Cons: 
It might not be suitable for those with severe medical conditions rheumatoid arthritis. 

The Cunmiso hand massager has a sleek and elegant design. It is well-fashioned to treat joint pain, muscle soreness, and carpal tunnel syndrome. It works as a quick and effective pain reliever that offers a comfortable massage experience. The comfortable and ergonomic design makes it easy for your hand to be placed at a natural angle inside the machine. In addition to the different massage modes, it has 6-intensity levels, heat settings, 2-vibration modes, and an auto-power off feature. The controls consist of tactile buttons that are easily accessible and found on the front of the massager. Keeping in mind safety, the device has built-i over-charging protection, over-heating protection, short-circuit protection, over-voltage protection, and over-discharging protection. 
Pros: 
6-adjustable massage modes
Combines compression and heat
Wireless design
Long-lasting 2500mAh battery 
Cons: 
It might not be suitable for wrist pain. 

Heat and compression are great agents to relieve pain and soreness. However, they must work in cohesion and must be administered in the right amounts to do so. Thankfully, the breo iPalm 520 does just that. It makes it easy for you to alleviate pain and muscle soreness present in the hands. It revitalizes and relaxes your hand after a tiring day of work. It increases blood circulation and promotes proper stimulus to the palm that aids in the better functioning of internal organs. The machine has a built-in timer with 3-specific timings of 5,10 and 15 minutes. It also has 3-pressure modes and 3-heating modes for maximum adjustability and comfort. 
Pros: 
Air pressure massage technology
Deep-infrared energy
User-friendly controls
Compact and portable design
LCD screen 
Cons: 
May not be as quick-acting as some other hand massagers 

The RENPHO hand massager uses compression, vibration, and heat in the correct proportion to reduce pain radiating in the hands. It rhythmically applies pressure to the entire hand, keeping in mind specific pressure points in the fingers, palm and wrist. The controls are placed on the front of the unit and can be easily accessed even when in a prone position. They consist of a power button, 6-intensity levels, 6-massage modes, a vibration button, and a heating button. The vibration mode is ideal for relaxing hand muscles by destressing muscles that are overused during the day. In addition to this, it has a 15-minute auto shut-off feature and a battery indicator. The unit is battery-powered and can be charged using a Type-C cable. Included with this unit are a Type-C cable and a  handheld finger massager. 
Pros:
6-massages modes
Long-lasting 2900mAh rechargeable battery
Slow heating safety measure
Wireless and portable 
Cons: 
Higher levels might be a little uncomfortable owing to greater intensity 

The compactness and portability of this hand massager are apparent at first glance. Its all-black design makes it look attractive and classy. The massager is designed to apply compression to multiple pressure points in the hand, like the fingers, palm, and wrist. In addition to relieving pain, it also distressed overused muscles and relaxed the hand. It is medically approved to treat the symptoms originating from rheumatoid arthritis and carpal tunnel syndrome. The machine also has a heated function that gradually becomes warm to provide an ideal experience. Since every hand size is different, the company has done its best to manufacture a hand massager that has a universal hand fit. The unit is operated by a rechargeable battery that charges quickly. Included with the massager are a charger, USB cable, and 3-hand therapy balls. 
Pros: 
Versatile
Comfortable to handle
Easy-to-operate
Wireless design 
Cons: 
It might not offer a strong vibration. 

The company utilizes a unique hot pressure method combined with a distinctive air compression design to offer ultimate hand relaxation. It is packed with numerous functions, including the ability to toggle between 2 massage modes and 3-intensity levels. It also can power off on its own. That is a wonderful safety measure to have in a hand massager. The PGG-bro massager heats your hands not just to keep them relaxed and relieved from pain, but also to prevent skin dryness. The heat from the massager produces moisture and keeps your hands dehydrated during the entire process. The acupuncture process is used for therapy and treatment of certain conditions like arthritis and carpal tunnel syndrome. The hand massager is powered by a 2500mAh rechargeable battery that lasts for 4 hours on a 2-hour charge. Keeping in mind the safety of its users, the device has built-in over-charging protection, overheating protection, short-circuit protection, over-voltage protection, and over-discharging protection. Packed with the hand massager are a USB charging cable and a manual finger massager. 
Pros: 
LCD screen
Easy-to-use controls
Fast charging
Cordless and portable design 
Cons: 

This hand massager by Costsoco is well-designed to accommodate any hand, whether that of a male or female. It massages the fingers, palms, and knuckles to promote blood circulation and ease muscle pain. The heat compression from the machine ensures that hands are well hydrated with moisture during the entire process. Apart from compression, the unit also makes use of air that inflates to massage the hand and nodes on the interior padding for acupressure. The device features a built-in rechargeable battery and is bundled with a manually operated finger massager, and USB cord. 
Pros: 
Soft interior padding
Strength mode selection
Easy-to-use controls
Compact and portable 
Cons: 
May not heat to the level desirable for severe pain relief

This hand massager is well-crafted by Belmint and offers innovative pneumatic massages with acupressure vibration and heat therapy to alleviate pain radiating in the palms, fingers, knuckles, and wrists. It allows for complete immersion and provides complete coverage, allowing the compression, heat, and vibration to work their magic. It provides a spa-like experience from the comfort of your own home. The controls are simple and include a power button, heating option, vibration option, and 6-intensity levels. It also comes with a 15-minute auto shut-off function to prevent overheating and other safety hazards.
Pros: 
Elegant design
6-massage modes
Portable and cordless
Rechargeable battery 
Cons: 
It might be a little noisy. 

Now that you've had a look look at some of the best hand massagers that money can buy, it's time to learn about some key considerations to bear in mind when purchasing a hand massager. Below is a buying guide that will help you choose the right kind of hand massager.
How To Choose The Right Hand Massager? 
Some of the most commonly used materials for building the outer shell of the hand massager are aluminum and plastic. While the plastic used is durable and of the highest grade, aluminum is more durable and long-lasting. Some massagers may even incorporate a mixture of both aluminum and plastic. While the most expensive are the aluminum ones, they are also the most effective and durable. Apart from this, the quality of the interior compartment should also be taken into consideration. Ensure that the materials used on the inside are soft and cushion your hand. That ensures maximum comfort throughout the massaging experience. 
Having a hand massager with a heating function becomes extremely necessary in mainly 2-situations. If you happen to live in a region where it is cold or when you need immediate relief from severe pain. Apart from treating cold hands, the heating function works to increase blood circulation and destress the hand muscles, resulting in relief from pain. You should purchase a hand massager with a heating function.
Compression is one of the techniques adopted by manufacturers of hand massagers in an attempt to reduce pain and muscle stiffness. Most hand massagers use air pressure bags that are inflated and deflated according to a rhythm that is most effective in relieving pain. While purchasing the right kind of hand massager, it is crucial to ensure the positioning of such air pressure bags. That is because not all hands are the same, and it's integral for the air pressure bags to cover a majority of your hand.
Vibration in a hand massager can reduce muscle strain and soreness in the hands that emerge as a result of a long day's work. While many hand massagers come with heating and compression, not all come with vibration. That is a good feature to have and it's advisable to purchase a hand massager with vibration. Hand massagers with a vibration feature allow users to control when the vibration is required through the use of a button.
When it comes to hand massagers, there are only 2-ways in which they can be powered. They can either be powered directly through a wall socket or via battery. Battery-operated hand massagers are the better option as they are safer to use and do not require a wall socket nearby. Furthermore, most hand massagers use rechargeable batteries that can easily be recharged via a USB port and through a USB cable and power adapter.
When it comes to massages, there's no one right option for all. Since everyone enjoys massages at different intensities and different compression levels, it's integral to purchase a hand massager that has these customizations and adjustments. You should purchase a hand massager that can switch between different massage modes, intensity levels, and heating options.
Frequently Asked Questions  
Is a hand massager machine better than a physical massage? 
While there is no definite answer to this as it will vary based on the experience of the masseur and the kind of hand massager used, if both were to be constant, a hand massager would do the job better. That is because a hand massager incorporates heat, compression, and vibration together to provide the best massaging experience.
What are the benefits of hand massage? 
Hand massagers come with numerous benefits. They are used in therapy to treat severe conditions like carpal tunnel syndrome, rheumatoid arthritis, and tennis elbow. Hand massagers target sore and stressed muscles to rejuvenate and restore them to health. They are effectively used to reduce hand pain and improve blood circulation. Apart from this, they also keep the hand moist and hydrated during the entire massage.
A hand roller aids in hand massages but cannot be compared to a hand massager. This is because a hand roller lacks the additional functionality that a hand massager provides. Hand massagers are capable of using heat and compression to penetrate the tissue and aid with muscle recovery and pain relief. Furthermore, a hand massager provides quick relief to the affected area, while a hand roller requires more time to achieve the same results.
Massages are one of the oldest forms of medical treatments known to man. What began as a quest to keep the body physically fit and well has transformed into a medical breakthrough in terms of the progress that it has made in the field of physical therapy. To simplify this process and make it available in the comfort of one's own home, manufacturers started manufacturing hand massagers. Hand massagers utilize compression, heat, and vibration to alleviate hand pain. They are compact, lightweight, and portable. That accounts for much of their growing popularity. Most hand massagers are customizable and come with a few settings that can be altered to get the best results. If you've been thinking of investing in one, it's time to revisit our list of the 11 best hand massagers and choose the best that best suits your needs.
The following two tabs change content below.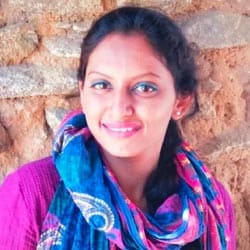 Jessica Albert
Jessica Albert is a passionate writer who seeks to connect with her readers through wit and charm. Her work aims to invoke curiosity and keep the readers engaged through and through. She has prior experience working with magazines and e-commerce establishments as a content marketer and editor. Being a mother herself, she puts all her knowledge into creating content about...
more