Handbags are undoubtedly a girl's real best friend because they help complete a girl's look and go well with any and every outfit. Despite being a messy corner where no girl can find her essentials in one go, they're still an absolute necessity for us. We can use the best handbag organizers to keep our stuff organized, but we can't afford to head out without our handbags; such is our love for them! But why shouldn't they be so important? They not only help keep all the other teeny-tiny but crucial essentials of a girl in one place but also make life so much more convenient if they're enabled with handbag organizers to make the search easy.
To keep your handbags clutter-free and as useful and convenient as you believe they are, try using some handbag organizers from now on. Do check out our list of the best handbag organizers to decide and pick one for yourself.
Top Products From Our List
11 Best Handbag Organizers
This handbag organizer from Peria comes in 28 different colors and designs. You can buy the product in three different sizes based on your requirements. Made with durable material, they are machine washable and have thicker padding. The zips on the handbag organizer are tested and certified to provide them longer life. The multiple compartments of the bag offer ease of access to the users.
If you hate opening and closing zips every time you want to pull something out of your handbag, then opt for this open-top organizer made of felt from ZTUJO. This felt bag comes in 14 different colors and 5 different sizes. Made out of felt cloth, it is soft, pliable, and lightweight. This handbag organizer is designed with several pockets for you to keep your phone, cosmetics, wallet, glasses, or notebook. Since it comes in several different sizes, you don't have to worry about it being too large or too small to fit into your handbag.
This small handbag organizer from Travelon can be your perfect travel buddy. Made from microfibre, the most attractive feature of the bag is that it has RFID blocking technology that prevents identity theft and electronic pickpocketing. The well-constructed design makes it easy for you to transfer it from one bag to another. What more? The bag also features exterior pockets to place your phone, tickets, and other essentials making it one of the best handbag organizers in the market.
This purse organizer has everything you need to keep your essentials neat and safe. It comes with 13 compartments— exterior and 3 interior, and makes changing purses a breeze. Made with premium nylon and great craftsmanship, this handbag organizer will last you for a very long time. Available in three different sizes and various colors, it is one of the best handbag organizers to take with you whether you are off to a movie or brunch with your girls.
This handbag organizer from LEXSION has many appealing features that make it stand out from its counterparts. Crafted with high quality and lightweight felt, the purse organizer features a removable set of middle pockets. This allows the user to store more items of their choice in the bag. It includes 12 pockets and comes in 5 different sizes and 14 colors. Since it is lightweight, it won't add much weight to your bag. Moreover, the sturdy structure will give your handbag the right shape and form.
Some of us hate dealing with zippers in our handbags. This handbag organizer from Pelikus helps you deal with the clutter with minimum effort. Featuring 10 compartments, you can now have a dedicated space for everything, including lip balm, eyeliner, lipstick, phone, keys, and sunglasses. It comes in 7 sizes and a wide range of attractive colors so that you never have to compromise on style. The thick felt cushion will safeguard all your belongings and keep it sturdy, making sure you never have to carry a wilted bag ever again in your life.
With its stylish design and color, this purse organizer from Vercord is a favorite among the ladies. This handbag organizer provides a variety of options, from leopard prints and polka dots to solid colors. Made from high quality and durable nylon material, it is also lightweight, foldable, and waterproof. This compact handbag organizer comes in three different sizes and features 13 pockets. The mesh pockets on the sides are not just convenient but add to the style quotient as well.
Ztujo has come up with one of the best handbag organizers in the market with their purse organizer collection. Made with soft felt fabric, this purse organizer is lightweight and can easily fit into your handbags and purses. It has a total of 13 pockets to store all your items, with 3 exterior pockets and 10 interior pockets. Moreover, you can keep all your valuables in a detachable pocket in the middle, which can also be used as a separate wallet. The organizer also features a durable metal zipper for extra security and a long detachable felt keychain.
Not all purse organizers are meant for tote bags. And that definitely is a bummer. But Lexsion brings you just that. Their purse organizers come with a total of 13 pockets, including sections to keep bottles. A large inner pocket lets you keep all your valuable items without the risk of losing anything. It also comes with a detachable key chain that helps you locate your keys easily. Crafted with soft durable felt fabric, Lexsion's purse organizer is among top picks for one of the best handbag organizers designed for tote bags.
Dahlia's flexible handbag organizer is definitely something that you to look out for. With a removable bottom layer, the shape of the handbag organizer can be adjusted to easily fit it into different types of bags. Their patented design comes with a retractable key chain that lets you use your keys without removing it from the chain. It also features a zipper pocket for all your valuable items and pockets with elastic bands to keep all the bulky items intact. Since the purse is made up of durable nylon fabric, you can also wash it and not worry about lint balls. Dahlia also offers a one year warranty for their product.

Its round and cute design is not the only feature that makes the handbag organizer from Yonben a unique pick among customers. Crafted with 100% cotton canvas, the material won't cause any irritation to your skin. It features a large center pocket with 5 compartments on the side, perfect for carrying all your cosmetics. The handbag organizer also comes with a top cord closure for extra security. The item is available in beige and black variety.
How To Choose The Right Handbag Organizer?
There are several factors that come into play when choosing a bag organizer for your handbag:
1. Size
Before you put your money on a handbag organizer, it is important to decide which handbag you want to use the purse insert for. Make sure the insert fits perfectly into your handbag with a room on the inside.
2. Structure/Weight
Next, think about the structure of your handbag. If your handbag is already well-structured, go for a flexible organizer. If your handbag lacks structure and is quite saggy, you can go for a sturdy one that will add shape to your handbag. Certain well-structured bag organizers tend to add a bit of weight to your bag.
3. Material
They can be made from different materials including nylon, polyester or felt. Felt may have a slighter edge on softness whereas nylon bags may be washable.
4. Compartments/Pockets
Another factor to consider is the number of compartments or pockets the product offers. If you wish to store a lot of toiletries and other essentials, it's better to choose a bag that has several compartments.
5. Colors
Some brands also offer a wide range of colors, patterns, and designs depending on one's preference.
6. Cost
Last but not least, compare the prices and features of each product if you are price-sensitive. Also, check if you would have to pay the additional shipping cost for the product.
Conclusion
Handbag organizers are the perfect accessory to keep your tote, purse, or handbags neat and organized. Not only do they add structure to your saggy looking bags, switching between bags will now be a cinch. Your vanity bag that was once reminiscent of a Bermuda Triangle can finally be sorted through with our list of the best handbag organizers. So what are you waiting for? Add your favorites to the cart and start shopping!
Recommended Articles: 
The following two tabs change content below.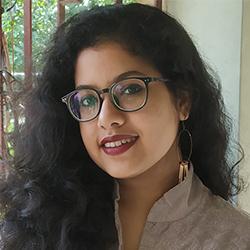 Poulami Nag
Poulami Nag is a writer and associate editor at MomJunction. She did her MA in English from Miranda House, University of Delhi and has qualified UGC-NET. Her journey as a content writer began in 2017 and since then she has garnered diverse interests along the way. Her knowledge of literature and language has given her an eye for detail and...
more