If you're a serious gamer and have not yet invested in the best handheld console, you're missing out on a lot of fun. While PlayStation and Xbox are best for gaming, handheld consoles offer you the advantage of taking your favorite games just about anywhere. Whether you're on a long drive, have a free class, or waiting for your coffee at the café, you can count on portable consoles to keep you entertained.
There are a host of features you should check out before buying a good portable gaming system. The size, battery power, and how many games you can play on the console are important features to keep in mind. Identifying these features and keeping the specification, pros, and, cons in mind will help you invest in the best handheld console. Here's our list of the 11 best handheld consoles that will allow you to carry games with you when you're out and about.

Top Products From Our List
11 Best Handheld Consoles

This game console doubles up as an iPhone case to protect your phone from scratches and impact when dropped. This shock-absorbing game console back case is preloaded with 36 classic retro games. It is made from polycarbonate and features a silicone frame for superior phone protection. This versatile gaming console has a rechargeable built-in lithium battery. In case your cell phone runs out of juice, you can still have some fun with the handheld console cover.
Pros
Quick-charging
Distinct buttons
Raised bezels for increased protection
The battery lasts up to 4 hours.
Cons
Some may find it slightly bulky.

This gaming console features a diverse range of games like arcade, puzzle, sports, shooting, racing, etc. to suit people with different tastes and preferences. When fully charged, it offers up to 8 hours of playtime. It has a mini-body, which makes it easy to control. When at home, you can also play these games on your TV using the console controls.
Pros
Supports 2 players
Compact and lightweight
TV-compatible
Features a long data line to prevent myopia
Cons
The game's progress can't be saved.

The Lktina handheld game console has over a 1000 built-in no-repeat games. This is a multipurpose game console that you can also use as an ebook reader, voice recorder, stopwatch, calendar, etc. You can also store your favorite music and other games in this console as it comes with 8GB in-built memory. If you wish to expand the memory, you can use a TF mini-card of up to 32 GB to store more files. The console features an earphone jack, so you can listen to music when you're bored and are not in the mood for games. It also features a 2-million-pixel digital camera and flash that's handy for clicking pictures when your phone runs out of battery.
Pros
4-inch screen
Game progress can be saved
Features 1000+ no-repeat games
Supports TV output
Multi-language option
Supports external expansion
Cons 
It does not support multitasking operations.
The cable is not long enough.

This handheld gaming console has a 3.5-inch, full-view IPS screen to offer you an incredible gaming experience. While it has several in-built games, you can download many more as it comes with 16 GB memory and up to 128 GB expandable memory. The joystick enables 360° control when playing any game. You can also play music — on loudspeaker mode or plug in your earphones.
Pros
Tempered glass
2500 mAh lithium-ion battery
6 hours of playtime
Supports TF card
5 mm headphone jack
C-type charging
Cons
Some may find the controls too rigid.

The Go-Volmon handheld game console case is compatible with a range of iPhone models. This handheld console case does not exhaust your phone battery as it comes with its own charging port. It features a colored display and has 36 in-built classic games. While it's a fantastic source of entertainment, it also does an incredible job of keeping your phone protected from scratches, accidental drops, shocks, and dust.
Pros
Colorful screen
Dust-proof
Scratch-resistant
Sturdy
Available in 4 colors
Cons
Some may find the screen too small.

This handheld portable game console has 1200 built-in video games with some classic titles that'll take you back to your childhood. With a screen size of 4.3 inches and well-defined buttons, it is the size of a phone and fits snugly in your pockets. It supports various game formats like GBA, SFC, SEGA, SMC, among others. To add more games, all you have to do is install the game on your computer and connect your console to transfer those games. Additional features like a calculator, a camera, a music player, etc. make it a useful and handy device.
Pros
You can add more games
Large screen
Supports MP3 and MP5
Supports many languages
Cons
The battery may not last too long.

The GPD Lanruo game gear is one of the most powerful handheld consoles with an Android 7 interface. It features a 5-inch touchscreen, which is impressive for electronic game consoles in this range. You can also use Bluetooth on this console to connect it to a wireless controller. Since it can be connected to the Wi-Fi, you can install more games from the Google Store. It features a high-performance processor and CPU with 4 GB RAM. With a powerful 6000 mAh battery, you don't have to worry about the console running out of battery when you're engaged in a gripping game.
Pros
Features touchscreen
Android-based
6000 mAh Battery
Supports wireless internet access
Supports Facebook and Twitter
Expandable memory
Cons
The D-pad may be squeaky.

This retro gaming console features a 3.5-inch IPS screen to offer you great visuals while playing 3D games. Features like Wi-Fi and Bluetooth compatibility and online multiplayer support make it one of the top handheld consoles. At 4000 mAh, the battery lasts for about 6 hours to allow you an extended playtime.
Pros
Games can be paused and saved
Can be connected to the television
Compact
Lightweight
Available in white
Cons
You can't install additional games.

The Mademax retro-style handheld game console is loaded with 400 classic FC games that takes you on a trip down memory lane. While it's super convenient on-the-go, if you want to play your favorite games on a bigger screen, you can connect this handheld device to your television. All you need to bring this handheld gaming console to life are 3 AAA batteries. Once you insert the batteries, you can expect this console to last a couple of months.
Pros
Built-in 400 classic games
5-inch LCD screen
Compatible with TV
Pocket-sized
Lightweight
Cons
Operates on batteries only.

Android powers this beautifully designed retro handheld game console so you can access Google Play Store and install a variety of emulators. It can run N64, PS1, PSP, FBA, and a host of cloud gaming apps like Moonlight. You can also download the retroid apk to access the retroid system. When you're running out of battery, you can save your game progress.
Pros
Saves game progress
4000 mAh high-capacity battery
HDMI, Bluetooth, and Wi-Fi compatible
Supports multiple emulators
Expandable memory
Cons
It may heat when used for long durations.


Gamory consoles are one of the best handheld consoles if you're looking for something your kids can have fun with. It doesn't take much time to get used to the controls, whether on the console or the game controller. If you're an avid gamer, you can take this compact console to keep gaming, anytime, anywhere.
Pros
Features 400 in-built classic games
Rechargeable 800 mAh battery
3-inch LCD screen
Supports 2 players
Compatible with TV
Cons
The charging port may not be up to the mark.
Now that you have a list of handheld consoles worth buying, let's move on to the buying guide to help you determine a few features you should look for in gaming consoles.
How To Choose The Right Handheld Console?
Different gaming consoles feature different kinds of games. While some have classic games, others might feature newer games. Before you look for any other attributes, you should first check if the console has all the games that you'd genuinely enjoy.
Screen size and resolution
Gaming is fun only when the screen is big enough and offers high-resolution for an unparalleled experience. While 2.5-inch screens are ideal for classic or retro games, Android and 3D games are all the more delightful when you play it on a 3.5 or 4-inch screen. So, make it a point to check the screen size and resolutions based on the kind of games you intend to play.
If you plan on buying a gaming console that allows you to install or transfer games from your computer, the console should have a decent in-built memory that is expandable. 8 to 16 GB in-built memory should be good enough. As for expandable memory, inserting a memory card that is 128 GB would allow you to store games that require a lot of space.
It is certainly more convenient when your gaming console comes with all the accessories, like AV cable, charging cable, controller, etc. that you'd frequently use. Ensure that the gaming system includes all the essential accessories unless you prefer to buy accessories of your choice.
Many advanced gaming consoles are packed with features like ebook reader, camera, Bluetooth, Wi-Fi connectivity, earphone port, calculator, and stopwatch. If you regularly use all these features, your gaming console would be a useful backup when you forget your cellphone at home or when it runs out of battery.
We hope that you found the best handheld console that helps you beat boredom. We're never too old for video games, and when you have one of these handheld gaming consoles, nothing can stop you from playing your favorite games. Since these gaming consoles are easy to carry and store, you can take them anywhere and engage in an exciting game to add some fun to your everyday life.
The following two tabs change content below.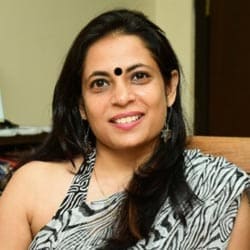 Priti Bose
Priti Bose is a poet, songwriter and blog writer. She did her masters in English, Public Relations and Advertising. Her creative skills and hunger for details make her do in-depth research on the topics she covers. For MomJunction, she writes on product analysis and reviews, especially for kids' products, toys and gifts. Before her association with MomJunction, Priti worked in the...
more