If you're someone who enjoys cycling or spends a minimum of ten hours a week holding onto your handlebar, then you should get your hands on the best handlebar tape. Whether maneuvering a tricky corner or a busy street, a handlebar tape helps you control your bike and gives it a new look. It helps give a good grip, superior comfort, and better vibration absorption.
Although casual riders often overlook this, those who are true bike enthusiasts know that handlebar tapes make a significant difference to the experience of riding a bike. Check out our post to see some of the best handlebar tapes.
Top Products From Our List
11 Best Handlebar Tapes
Made of high content natural cork polyurethane base, the Cinelli gel strip is sold as two self-adhesive rolls sufficient to wrap one handlebar. This award-winning handlebar tape comes with padding that offers a comfortable hold. It has a simple, classic look, but may tear easily under heavy use.
Features:
Available in a variety of colors
Comes with Cinelli end caps in the box
Has vibra-absorb gel layer on the inner tape surface to reduce the vibration
Used by professional athletes across the world, the handlebar tape is available in various colors and is made in the USA. It is made of quality materials and is one of the lightest tapes to fit any handlebar. This tape features a different grip pattern that exhibits smaller perforations. It has been newly upgraded with a durable polymer for better durability.
Features:
Durable
Provides increased shock absorption
Has extra thickness for added comfort
The Planet Bike tape comes in a hue of rainbow colors. It is super comfortable and can be used on all bikes, as it is easy to install. It allows you to place your hands comfortably on the handlebar and offers a great grip. It has EVA foam construction along with cork flacks that provide superior grip as well as comfort.
Features:
Made of soft, durable gel
Fade and water-resistant
UV protected
Made of leather, this camouflage tape offers a comfortable grip. The bike tape comes in a variety of colors and camouflage design. It contains a polyurethane that provides a superior grip and a padded cushion. The double-layer build adds more thickness that allows for a comfortable bike ride for a longer duration.
Features:
Has end plugs
Fade- and water-resistant
Soft, durable gel construction
This extra lengthy tape can be tightly wrapped on the handlebar for a good grip. It has a cushioned EVA foam liner with vex-gel lining underneath for added comfort. This handlebar tape package includes handlebar end plugs, finishing tape, and adhesive backing for better wrapping.
Features:
Made of anti-slip polyurethane leather
Anti-slip leather offers great grip in dry and wet conditions
Measures 94in long and 1.2in wide
This special edition handlebar tape from Cinelli comes in several colors and peppy designs. The design is embossed throughout the tape, which has an adhesive backing that paves the way for easy wrapping. This tennis-style tape has a proven track record of providing better comfort and grip and comes with handlebar-end plugs.
Features:
Rubberized elastomeric compound gives a leather-like feel and look
Neon-colored end for safety and style
Absorbs perspiration well
It has a velvet finish
This soft, classic handlebar tape is made of microtex, the thinnest and durable perforated leather-like material. It provides a smooth surface and has a thickness of 2mm. Microtex offers pin-sharpening handling as well as control. The outer layer of the tape gives a matte finish and soaks up moisture well. It is one of the most affordable options available currently.
Features:
Suits all professional bikes
Made of microtex
Specifically designed to offer superior performance, grip, and durability
Available in various colors and patterns
The Kingou handlebar tape is made of anti-slippery ABS plastic with a reflective metal coating. The soft, cushiony, sweat-absorbent material reduces shocks and minimizes hand fatigue during long rides. The tape is easy to install and does not have adhesive backing, making wrapping and unwrapping of the tape easy.
Features:
Made of PU leather on the surface along with EVA foam liner
Offers high breathability
Has high-tensile strength
The polyurethane coating allows for maximum resistance and provides adequate protection against abrasion and moisture. It is also available in many colors to add a vibrant touch to your bicycle handlebar. This tape offers a classic look and feel to your bike handlebar and also has an adhesive backing.
Features:
Easy to install
Made of durable synthetic microfiber
Has vulcanized rubber end plugs
A cloth handlebar tape from Newbaum, this adhesive tape is easy to wrap. It is available in a hue of colors, and the cotton material is known to absorb sweat well and keep your hands comfortable during the long rides. Each roll is 10ft long and ¾-inch wide and features a V weave, instead of a W weave. The dye used to make these tapes are eco-friendly.
Features:
Made with a highly durable milled cotton cloth
Keep hands dry by absorbing excess sweat
Suitable for long rides
Super soft handlebar tape offers superior grip, cushion and is stable. The skid-proof design helps you ride safely during rain or summers when your hands can get slippery. This handlebar tape has an adhesive backing and is suitable for most kinds of bikes. The EVA material is embedded with real cork and adds to the performance. It comes with end plugs and finishing tapes.
Features:
Made of EVA foam super soft material
Offers good shock and sweat absorbency
Easy to install
How To Choose The Right Handlebar Tape? 
Here are a few things to consider to choose the best handlebar tape for your bike.
Material: Bar tape was earlier made from cork or leather materials, which are popular even today. They provide a better grip, comfort, and give the bike bar a classic look. However, these materials may have a few limitations compared to the newer synthetic materials like gel or foam. These modern materials provide improved comfort, are available in many colors and designs, and provide an all-weather grip.
Grip: The materials used and the handlebar tape's texture play a major role in providing a good grip. Polyurethane or other synthetic materials can provide a good grip in both wet and dry conditions. Check for materials that offer breathability since they allow sweat and moisture to be absorbed and maintain the grip. 
Thickness: Handlebar tape comes in varied thicknesses to suit the comfort levels of different riders. Professional bikers prefer thin wraps that let them feel the rod and control it better. A thicker tape will reduce road buzz, provide more comfort, and decrease numbness in hands when the bike is ridden over long distances. A bar tape made of gel usually provides additional comfort and helps better control while riding on rough terrains, thus reducing fatigue.
Frequently Asked Questions
1. Should I use a bar tape on my road bike? 
Bar tape acts as a contact point on the bike. It provides a better grip, comfort during rides, absorbs sweat and allows smooth travel on rough terrains. If you plan to ride long distances on highways or other places on your road bikes, getting a bar tape can be a good idea.
2. How long does handlebar wrap last? 
A typical handlebar tape lasts up to 15 years or roughly 250 miles of travel on a standard bike.
With various handlebar tapes available, choose one that suits your needs and offers better grip and comfort. Keeping mind how often you ride the bike, where you ride it, and the terrain you frequent before purchasing a handlebar tape. We hope our list gives you an idea of the type of bar tape you need to make your bike rides comfortable.
Recommended Articles: 
The following two tabs change content below.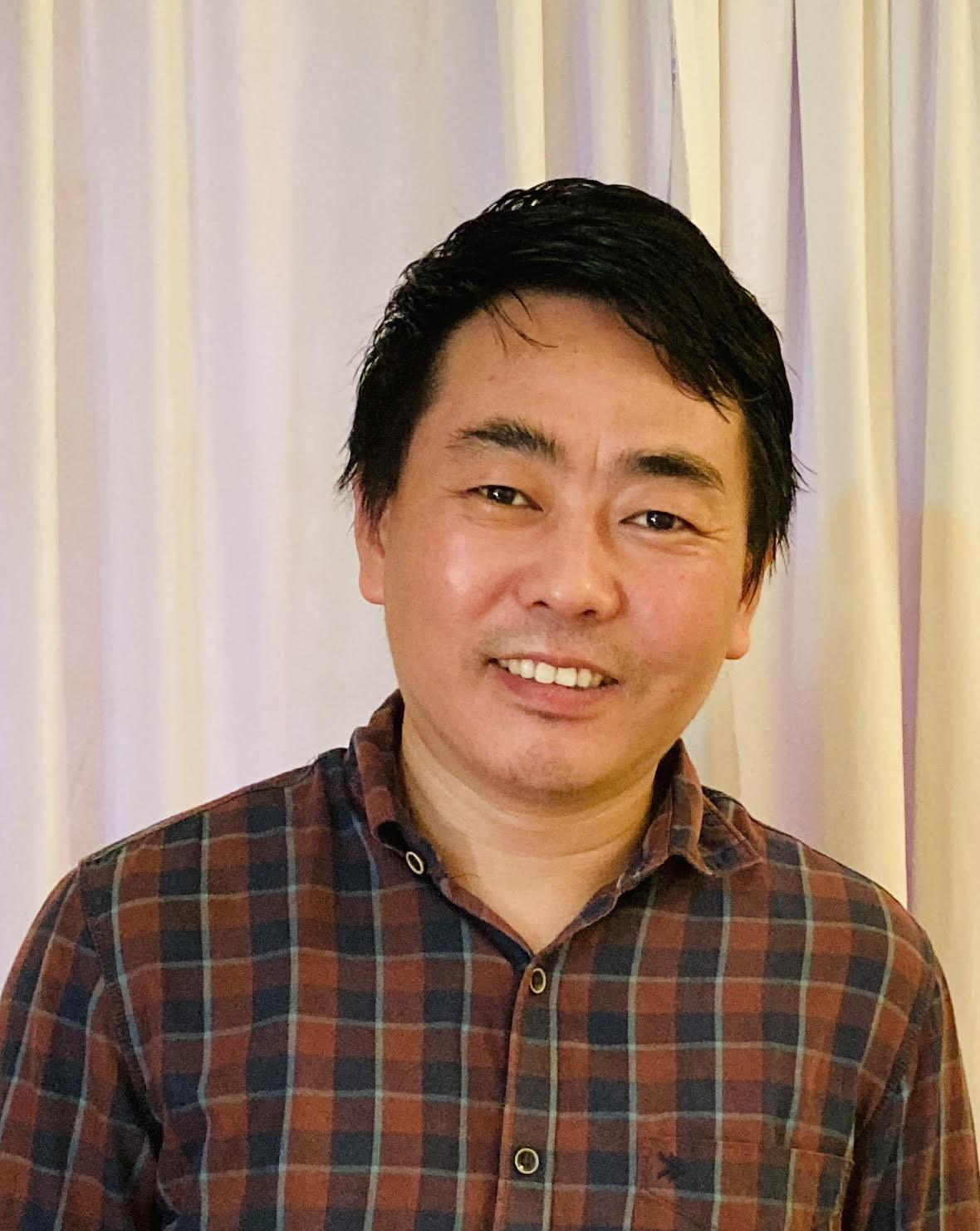 Wedetso Chirhah
Wedetso Chirhah holds a masters degree in English Literature. He had written content for more than 15 B2B websites and edited school books before joining MomJunction as an editor. Wedetso ensures the articles meet the highest editorial standards. He enjoys making content understandable and relatable to readers, and he is a big fan of the versatile em dash. He also...
more