On colder nights, you can feel chilly no matter how many blankets you have over you and that's why you need a reassuring product like a heated mattress pad that vouchers for good quality, comfy and cozy heating system. Stay warm at night with all the advantages that some of the best heated mattress pads have to offer including cheaper costs, flexible temperatures on either side of the bed, various heat settings, and more. You can opt for these convenient options as they don't cost as much as room heaters and allow you to control the warmth according to your needs. These bedding pads are an accessory that you definitely need if you prefer a toasty bedspread to keep you feeling cozy throughout the night.
We've wound up some of the best heated mattress pads that you can choose from! Get yourself one that is soft and adds a protective layer that can even help extend the lifespan of your mattress. To keep the pad in place, most mattress pads also come with elastic straps or sewn-in elastic bands that make sure to stay put even if you don't.
Top Products From Our List
11 Best Heated Mattress Pads
With 2 controllers for a unique bedding climate you can choose your preferred temperature on either side of the bed. This heated mattress pad comes with fabric-fitted sides that keep your mattress securely in place. The 100% UL certified mattress pad has an ultra low electromagnetic radiation which makes it a safe option for you. Choose from 5 heat settings including a preheat temperature that you can control with the help of an LED indicator. The 6ft dual controller cords are conveniently placed and won't cause any discomfort as you sleep at night. The heated mattress pad offers therapeutic heat relief that not only promotes blood flow, but also soothes muscle aches and pains.
Pros:
Easy to wash
2 controllers for customizable temperatures
Fabric-fitted sides
100% UL certified
Comes with 5 heat settings
Cons:
The heat controllers may require frequent servicing.

The Hyde Lane Heated Mattress Pad comes with an adjustable auto-shutoff timer from 1 to 10 hours. The UL-certified and safety-tested mattress pad is available with fully controllable heating preferences in the form of 20 heat settings. With 2 controllers that allow you to control different bedding climates, this premium mattress pad is comfortable for you to sleep on. The cotton fibers of this mattress pad are soft and safe in your skin, while the flat cords can be comfortably tucked away as you drift off into deep sleep. If you want an option to relax your muscles, this mattress pad heats up fully in just a couple of minutes so you don't have to wait for too long for your bed to feel warm.
Pros:
Easy to wash and maintain
20 heat settings
Soft and comfortable cotton fibers
UL-certified
Instant heating feature
Cons:
It may not give you an entirely even heating surface.

The Beauty Rest Deluxe Heated Mattress Pad lets you sleep in a warm and cozy bed anytime you like. This soft and breathable 100% cotton mattress cover comes with 2 controllers and 20 unique heat settings that give your mattress dual temperatures on each side. This heated mattress pad is 100% UL safety certified and has a 10- hour auto-shutoff safety feature that emits virtually no EMF radiation. The machine-washable mattress pad also has a round elastic that fits most mattress sizes comfortably including ones with an 18-inch mattress depth. Choose this smart-plug compatible mattress pad if you're on the hunt for a heated mattress pad that is available in different shades of white.
Pros:
Available in queen, king, and California king sizes
Soft and breathable cotton fabric
2 controllers for dual mattress temperature
20 unique heat settings
UL-safety certified
5-year limited warranty
Cons:
May not heat the middle of the mattress as well as the sides.

The MP2 Heated Mattress Pad is made from 100% polyester material with secure comfort technology. The quilted pad is accompanied by wires that are both flexible and comfortable while allowing you to automatically shut off the heat after 10 hours of continuous use. With 5 heat settings that help adjust the warmth levels, you can use the controller pre-heat button to keep your needs warm and cozy. This electric mattress pad cover offers a slight cushioning to your bed while protecting your mattress from wear and tear. You won't have to worry about finding the right one for your mattresses because they're available in sizes like a king, queen, full, California king, and twin XL.
Pros:
Secure comfort technology
Flexible wires
5 heat settings
Available in sizes
Cons:
Warms the mattress only in sections

If you're wondering how to get a good night's sleep, then you can choose this heated mattress pad with 2 controllers for each side of the bed. This premium soft mattress pad has ThermoFine technology that helps to auto-adjust the heat settings for consistent warmth. You can get a comfortable night's sleep with the 20 heat settings along with the pre-heat feature that lets you slip into a toasty bed at the end of a long day. The soft 100% cotton top is also machine washable and dryer-safe for easy cleaning. This electric mattress pad fits up to 21 inches deep and is available in king, queen, and twin sizes.
Pros:
2 controllers for each side of the bed
ThermoFine technology
20 heat settings
100% cotton top
Machine washable and dryer-safe
Available in sizes
Cons:
The controllers have a dim backlight which may be difficult to operate in the dark.

If you've got a larger mattress than most, then you ought to be looking at the Utopia Bedding Heated Electric Mattress Pad that offers a great coverage area including a 15-inch skirt that comfortably fits your bed. This one has a zipper closure and is made of a soft and cozy polyester microfiber material that has a non-slip backing to reduce any chances of slipping. Get the best sleeping experience with the easy-to-operate 4-heat settings that have an auto-shutoff feature that operates with a single controller to adjust the temperature according to your needs. Additionally, you won't have to manually turn off the heated mattress pad because it turns off after 10 hours of operation.
Pros:
Available in king and queen sizes
Zipper closure
Machine washable
Non-slip backing
4 heat settings with auto-shutoff
Cons:
You may find that the cords are rather short.

Getting a good night's rest can be important, and the Jearey Heated Mattress Pad is just what you need to help. Equipped with a deep pocket, this mattress pad is thick enough to stabilize the heated pad and is composed of a soft, cozy, and breathable material. Get even warmth and distributed heating for therapeutic healing from muscle sores and aches with this super-efficient heating pad. Not only does it resist static electricity build-up and provide skin benefits, but it is also wrinkle-resistant. With 2 hand controllers, this heated mattress pad supports separate temperature zones that allow you to freely customize your warmth levels with a practical and safe design including a 10-hour auto-shutoff feature that prevents overheating.
Pros:
Soft and breathable material
Resists static electricity build-up
10-hour auto-shutoff feature
8 heat settings
Low electromagnetic radiation
Machine washable
Cons:
The cords are rather short and may dangle from the side of the bed.

Do you want a perfect sleep solution that features soft and plush material in your mattress pad? Look no further than the Serta Low Voltage Mattress Pad that has a patented high-quality safe and warm technology and comes with a preheat feature. You can set the temperature a few minutes before you head to bed and comfortably tuck yourself in for the night with evenly distributed warmth. Choose convenience with the zoned heating and dual controllers that are available in sizes like Serta Queen, King, and California King. The additional inner layer of fiberfill and soft fabric not only comforts you but also holds the warmth together for longer.
Pros:
Non-hazardous heating technology
Thin, evenly spaced wires
Non-bulky and flexible wires
Suitable for children and pets
Available in sizes
Comes with a 5-year warranty
Cons:
The top vinyl layer is not as soft as cotton mattress pads.

The Soft Heat Mattress Pad combines a safe and easy-to-use technology that comes to you in the form of a soft and flush heated mattress pad. The unique pre-heat feature provides zoned heating and comes with a pair of controllers to choose your preferred temperatures for either side of the bed. This one incorporates a warm, low-voltage technology that operates on less than 25V to provide a safe and cozy night of snuggling with your kids. Get even heating from head to toe, without any blind spots, and indulge yourself in heat therapy to soothe your muscles and reduce stress as you doze off each night.
Pros:
Micro-plush top
Available in sizes
Uniform heating
Operates on low voltage technology
Pre-heating feature
Cons:
The mattress pad may take a while to heat up.

The Makatz Electric Mattress Pad has a design that is built on superior quality materials and breathable fabric to ensure maximum comfort and safety. The electric mattress contains a polyester filling, a spiral heating layer, and a short-fluff non-slip layer that are combined to feel soft and plump. You can use the unique and intelligent dual controllers to decide on your preferred temperatures and be assured that the mattress pads will not emit any harmful EMF radiation. The 8 heat settings also come with auto shut-off safety options that switch off after 10 hours of continuous use. This one is also machine washable which makes it a convenient and easy to clean option for you.
Pros:
Double control
Rapid heating
Intelligent downshift
Skin-friendly fabric
Easy to maintain
Cons:
You may find that the cord attaching the controllers is rather short.

The unique and efficient JinJeeo Dual Heating Mattress Pad is just what you need for independent heat settings to keep you warm throughout the night. You can individually set the temperature for either side of the bed using the 8 selectable heat settings and 10 timer settings that let you control the right amount of warmth that you need. The heated mattress pad is made from 100% polyester material and has a 3-layer fabric with heating wires that are evenly distributed in the middle. The pad also has deep pockets and a strong elastic skirt that keeps it in place, even if you tend to turn about in your sleep. Choose this mattress pad that comes with breathable and wrinkle-free fabric in up to 5 different sizes.
Pros:
8 heat settings
Made from 100% polyester material
10 timer settings
Even heating system
Deep pockets and elastic skirt for a comfortable fit
Anti-wrinkle fabric
Available in 5 sizes
Cons:

Now that you've got a fair idea about the different heated mattress pads on the market, you can get your hands on one that is right for you. If you're wondering how to choose your best option, we've rounded up some features to consider before taking the plunge.
How To Find The Best Heated Mattress Pads
When looking for the best heating mattress pad, you will want to understand the different types of controls. If you wish to customize the temperature settings on either side of the bed, then you can opt for one that comes with dual controllers.
Comfort is key and finding a mattress pad that is thick and fluffy is ideal for a comfortable night's rest. Since heated mattress pads are wired, you won't want to sleep on thin fabrics as they can be rather uncomfortable. Choose ones that are made of plush wiring that ideally wrap the wires carefully inside, so you won't feel a thing.
You will also want to consider the energy used by the heated mattress as you are most likely to use them all night long. You can get one that uses a low voltage technology so you can save energy and reap the benefits of a warm bed cover.
Some of the best heated mattress pads come with different settings that allow you to customize the warmth that you need. While some may require a pleasant heat setting, some others may prefer high temperatures in order to sleep more comfortably on cold nights. You may also want to consider the amount of time taken for the mattress pad to heat up.
Finally, the best heated mattress pads ought to fit your mattress properly. You may want to look for the right size – whether that's King, Queen, Twin, or California King. Consider an option that comes with deep pockets and elastic side skirts that keep the pad firmly in place, even if you are someone who tosses around in their sleep.
Advantages Of Owning A Heated Mattress Pad4
A heated mattress pad will definitely help you save money that you would otherwise spend on heating devices for the entire room. This way, you target the heat only to where you actually need it, which is where you sleep.
These mattress pads are also efficient when people want to customize temperature settings individually on both sides of the bed. Some of the best heating mattress pads come with dual controls that allow you to do just that!
Heating mattress pads allow for a good night's sleep as they help to regulate your body temperature and keep your blood flowing.
They also deliver heat therapy and help to soothe sore muscles and provide a general sense of relaxation at the end of a stressful day.
Frequently Asked Questions:
1. Are heated mattress pads safe?
Yes, using a heated mattress pad is completely safe. You may want to consider an option that is UL-certified and uses a low-voltage technology in case you are looking for one that your child or pet can use along with you.
2. Can you use a heated mattress pad on a memory foam mattress?
Yes, you can use a heated mattress pad on any type of mattress as long as you find the right size and fit for your bed. Most manufacturers, however, do not recommend heated mattress pads on a memory foam mattress as it may damage the foam.
3. How do you wash a heated mattress pad?
Most heated mattress pads are machine-washable and convenient to clean. You can simply unplug the cords and put them in the wash. Some others may require hand washing them to be on the safer side, especially if they're bulky.
4. What are the differences between mattress pads and mattress toppers?
Mattress toppers are thicker and often produced from materials that are commonly found in mattresses, such as memory foam, while mattress pads are thinner and composed of fabric. Mattress pads are commonly made of cotton, polyester, or rayon and are around 1 inch thick at the very most. Mattress toppers, on the other hand, can be as thick as 3 or 4 inches and are typically constructed of more substantial materials such as memory foam, polyfoam, or latex.
5. Should you use a heated mattress pad or a heated blanket?
Heated mattress pads are a more convenient option as you can control the heat temperature as per your requirements. Heated blankets may be too hot for some nights, and inadequate on some others.
6. Can you feel the wires in a heated mattress pad?
No, ideally the wires in a heated mattress pad are covered with fiber and you will not be able to feel them under the plush fabric covering.
7. How long does it take for a heated mattress pad to heat up?
The best heated mattress pads do not take more than a few minutes to heat up depending on the settings you choose.
If you are someone who gets particularly cold at night, we've found just the perfect product that will forever change your comfort levels as you sleep. A heated mattress pad is an effective alternative to heating your entire room as it targets warm temperatures to where you specifically need it when you're asleep. You won't have to put up with heavy, bulky bedding and more than one blanket when you've invested in one of the best heated mattress pads. They come with adjustable settings that you can control from either side of the bed for a cozy night's sleep. Mattress pads also double up to preserve your mattress from wear and tear, ensuring that it remains in top shape for many years.
The following two tabs change content below.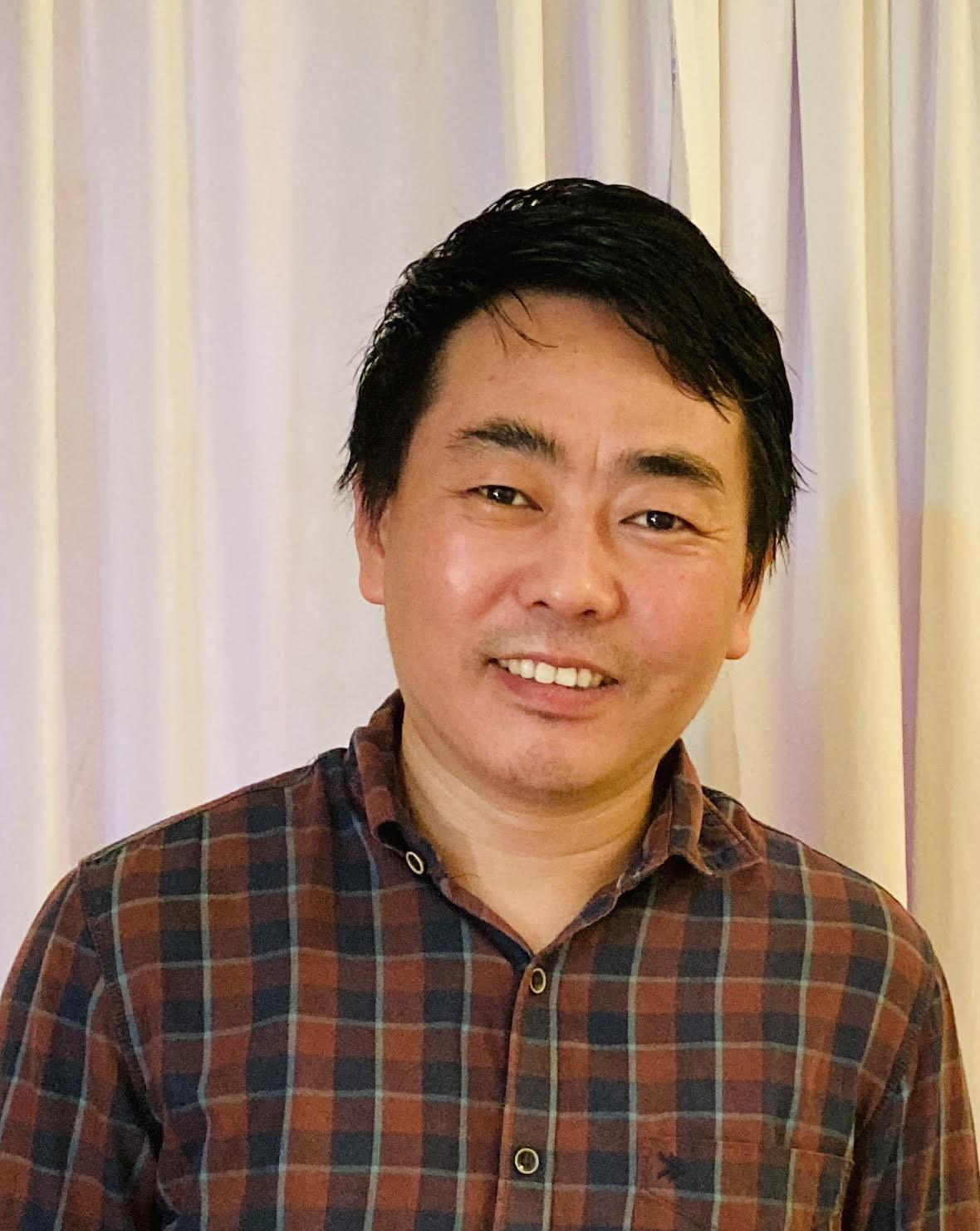 Wedetso Chirhah
Wedetso Chirhah holds a masters degree in English Literature. He had written content for more than 15 B2B websites and edited school books before joining MomJunction as an editor. Wedetso ensures the articles meet the highest editorial standards. He enjoys making content understandable and relatable to readers, and he is a big fan of the versatile em dash. He also...
more