The best heated toilet seat can add additional comfort and convenience by offering warmth to the bottom. It has an adjustable heat temperature and makes your cleaning process easy with flexible water sprayers and nozzles. In addition, the toilet seat features adjustable water temperature, guiding night light, an air dryer, and a self-cleaning nozzle. To help you pick the right one, check out some heated seats compiled and reviewed for you.
14 Best Heated Toilet Seats

The Toto's heated toilet seat has adjustable warm water and pressure settings with an effective water spray. The dual-action spray with oscillating option is helpful. There is an adjustable warm air dryer option for easy clean-up. Its premise feature mists the toilet bowl before and after every use. The convenient side panel allows customized water cleansing settings.
Pros
Easy, DIY installation
Prevents waste from sticking to the sides
Air deodorizer controls the bathroom odor
Wand-angle design helps prevent backsplash onto the wand
Contoured seats provide maximum comfort and warmth
Cons
Seat may not accommodate people of different sizes
Might need to adjust the duvet every time
Toilet valve may not fit some water hoses
The Brondell's heated system has intuitive controls and is easy to install using minimal tools. It can make your existing toilet warm and comfortable. An additional cool blue night light lights your way during mid-night bathroom trips. Made from the highest quality components, you can use the system in four heat settings.
Pros
Easy-to-operate buttons
Slow closing and opening of the lid prevents noise
Seat comes in oval and round shapes
Available in white and biscuit colors
Delivers warmth, light, and quietness
Cons
Does not contain a mist-producing feature
Woodbridge offers an environmentally friendly modern bidet toilet seat. It eliminates the need for electricity and toilet paper. The heated seat comes in five adjustable temperature settings. On the other hand, the warm air dryer uses six adjustable temperature models to suit the people's customized needs. It features oscillation and gentle massage functions. The seat is heated and anti-bacterial to give you a comfortable feeling.
Pros
Has posterior and feminine wash options
Night light for added convenience
Five-spray location level adjustment
Automatic nozzle cleaning
Adjustable water pressure
Cons
Does not include a bidet
Massage setting is not programmable
Featuring fusion heating technology, the BioBidet toilet seat provides optimum power-saving, comfortable heating, and an extended warm water facility. It has a self-cleaning, stainless steel nozzle that is easy to maintain and lasts longer. With an improved water tank heating technology, the active ceramic heating coil improves the warm water supply duration. The product has a night light in the bowl for enhanced illumination.
Pros
Cozy, convenient, and easy to operate
Posterior and anterior cleaning
Has an intelligent body sensor
Has turbo wash and child wash features
Side control panel for a user-friendly experience
Adjustable spray position
Cons
Does not have an air-dry function
With a warm air dryer and temperature-controlled wash functions, the Smart Bidet's heated toilet seat can perform multi-wash functions via self-cleaning nozzle and oscillation. You can adjust the water pressure to five levels. You can set the water temperature in three levels. There is a safety skin sensor that activates the bidet only when seated. You can adjust the heated seat to three levels. The lid is soft closing.
Pros
Easy to install
Saves energy
Eliminates the need for toilet paper
Available in multiple shapes for your convenience
Has a three-in-one ABS Nozzle System
Includes a remote panel
Cons
Does not have a mist function
Lotus toilet seat features a temperature-controlled wash, warm air dryer, and control panel. It has a self-cleaning nozzle encased in steel casing for effective cleaning and longer life. Known for its hygiene and durability, this is an energy-saving model. The seat is soft-closing. You can install it easily with bare minimum tools. The five adjustable water pressures and three temperature levels offer you customized comfort.
Pros
Five levels of oscillation function
Continuous warm water
Child wash function is available
User-friendly control panel
Sleek and modern in design
Cons
Cannot run on batteries; needs 120V power outlet
Made from aluminum, the Alpha bidet seat operates on an easy wireless remote control. It can supply an ample amount of hot water endlessly. The model is slim and sleek, so it does not occupy much space. It illuminates in the dark for the user's convenience. With one-touch wash and dry functions, you can adjust nozzle position, water temperature, and spray pressure.
Pros
Has rear and front wash options
Can support weight up to 300lb
Has a photosensitive light sensor
Reduces the energy requirements
Temperature adjustable heated seats
Cons
Does not contain an auto-open/close seat and lid
Does not offer deodorizing effect
Vovo offers an electronically operated one-piece smart bidet. It has a one-touch operation bidet function with a smart wireless remote control. It has three levels of heated seat functions and the availability of warm water and a dryer. The five different nozzle position levels and water pressure makes it a user-friendly design. It is energy efficient with a smart, eco-friendly design that reduces power and energy consumption. The other features include an LED nightlight, a stainless nozzle, and a control panel.
Pros
Can perform feminine, posterior, turbo wash functions
Installation is easy
Remote can control the operations
Auto deodorization helps to keep good odor
Cons
Mist feature is not available
The toilet seat has three-heat settings and a guiding light when the lid is down. It is manually adjustable to two color choices and two brightness levels. The seat's hinges allow seat unlatching from the toilet for easy cleaning. There is a button panel in the seat's basement for accessible settings. A desired warmth and lightning give a stable base and helps prevent shifting.
Pros
Compatible with Kohler purewarmth app
Low, medium, and high heat settings
Lid closes quiet and slow
Hidden cord
Presence of grip tight bumpers adds stability
Cons
Does not have a separate control panel
Toilet seat cover is fragile
The BidetMate smart toilet seat is easy to install and has a self-cleaning nozzle. It has different functions, such as aerated wash, pulsating wash, and oscillating wash. The presence of an automatic deodorizer gives a calming, pleasing aroma in the effective area. With easy-to-use, customized settings, the bathroom experience is fresh and clean.
Pros
Accommodates people of all sizes
Offers a sustainable approach to hygiene
Instant, unlimited hot water
Well-constructed with added strength and sturdiness
Heated dryer and seat keeps you warm and cozy
Cons
Mist feature is not available
Made from high-quality materials, the Yanxuan is an ideal for posterior and feminine cleaning. The system has six water temperature levels and a warm air dryer for further effectiveness. It offers a convenient bathroom experience and features a pure stainless steel nozzle for pulsating and oscillating function. With adjustable water pressure, you can gain maximum comfort.
Pros
Can be operated using a wireless remote
Has a blue night guidelight
Durable and long-lasting steel nozzle
Non-slamming soft closing lid
IPX4 water-resistant thermal protection
Leakage protection
Ground protection
Cons
Plastic seat seems flimsier
Using aerated water, the Trevi's bidet toilet seat helps gain an easy clean experience with a wider wash. A nozzle oscillates back and forth to create the required water pressure. From pulsating soft to strong, the system runs in an energy-efficient mode. The design is compact and sleek, giving a good look to the bathroom. Its self-cleaning nozzle feature operates before and after the toilet use for effective cleanliness. You can easily install the seat using a simple toolkit.
Pros
Offers convenience
Luxurious features enhance your experience
Control panel is intuitive and user-friendly
Five water pressure levels
Aerated wash experience is aids constipation problem
Nozzle allows two-minute automatic self-cleaning
Cons
Guided nightlight is not available
Mordeer smart toilet seat heats the water within two seconds. The system leverages advanced heating technology to save energy and promote eco-friendliness. It has multiple cleaning modes, including feminine wash, posterior wash, and oscillating wash, to give the user a comfortable experience. The lid is soft, closing without a bang, and is comfortable in use.
Pros
Has a self-cleaning nozzle and an extra nozzle cap
Durable stainless steel nozzle
Adjustable nozzle
Nozzle and its cap are easy to clean
Uses air segregation technology
Has an air dryer
IPX4 waterproof-grade
360° splash protection
Offers nightlight
Cons
Does not contain the deodorizing feature
The Scozer bidet has temperature-controlled wash, warm air drying, deodorization, and ion cleaning features. It has a six-in-one multipurpose system that enhances the appeal of the bathroom. The effective cleaning technology does not allow the waste or dirt to stick to it. It has a soft nightlight feature helpful for the children and elderly, especially during the night hours. The system leverages a capacitive sensor seat with a stable temperature and intimate protection. Water flow is delicate and soft, offering a calm touch.
Pros
Gentle closing lid
Prevents water leakage
Instant ceramic heating
Can achieve 30°s in one second
Supports the back comfortably
Has a self-cleaning feature
Suitable for different body types
Cons
Does not include a premist function
What To Consider While Choosing A Heated Toilet Seat?
Here are some features to keep in mind to choose the right heated toilet seat.
Shape of toilet: Depending on the shape of toilet, the seat can be oval or circular.
Padded or unpadded: Padded seats are comfortable and warmer due to better heat retention capacity
Power source: While most toilet seats work on the standard power source, look for a product that plugs into a GFI power outlet for better safety.
Controls: You can choose from hand-held remote or side-held remote models.
What Is The Highest Temperature Of Heated Toilet Seat Covers?
The heated toilet seat covers provide subtle warmth during cold nights. They do not heat up to uncomfortable temperatures. While most models allow a set temperature, the maximum temperature could be 105°F.
Heated toilet seats are smart in design and function. They provide a modern look to your bathroom. You can set the water temperature, pressure level, and other parameters with remote-controlled features. Find the latest one and get the utmost comfort.
Recommended Articles: 
The following two tabs change content below.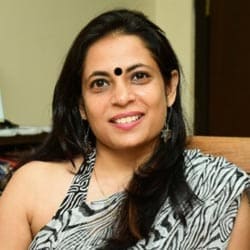 Priti Bose
Priti Bose is a poet, songwriter and blog writer. She did her masters in English, Public Relations and Advertising. Her creative skills and hunger for details make her do in-depth research on the topics she covers. For MomJunction, she writes on product analysis and reviews, especially for kids' products, toys and gifts. Before her association with MomJunction, Priti worked in the...
more