After a hot shower, your bathroom can get quite humid and moist. So, we have compiled a list of the best humidity-sensing bathroom fans to keep your bathroom cool and dry. These fans work as a thermostat, but they depend on the relative humidity levels instead of the room temperature. They automatically detect high humidity levels and turn on until the moisture level goes down considerably.
With several features and designs, you can browse through the available products to choose the right one for your bathroom.
Safety Precautions While Using Humidity Sensing Bathroom Fans
Below are some safety precautions to keep in mind while using bathroom exhaust fans with humidity sensors.
Adjust the fan blower based on the desired levels of humidity. Experiment with various humidity levels to know the right adjustments for your bathroom
Follow the installation instructions carefully to reduce any error
Clean and maintain the fan regularly for proper ventilation
Turn off the power while cleaning the unit
Do not install a humidity sensor bath fan in a thermally insulated ceiling
Top Products From Our List
7 Best Humidity Sensing Bathroom Fans
The Hauslane built-in sensors will regulate the humidity levels in your bathroom. Its small electric fan provides powerful ventilation using suction and removes bad odors from rooms of a size up to 120sq. ft. It uses 1007 RPM fan speed and includes a double hanger bar for ideal positioning between ceiling joists.
Pros
Easy to install
Six-watt LED panel provides illumination
Backed with a limited two-year guarantee
Powerful airflow
Cons
BreezSignature's automatic humidity sensing bathroom fan features a virtually silent fan and sufficient humidity sensing ability. It has a LED indicator light that assures the fan is running. Engineered using DC brushless motor technology makes it a highly durable humidity extractor fan with the effective cost-saving operation.
Pros
Energy Star- qualified design
Includes a three-year warranty
Low noise levels of 2.0 sones
Consumes lesser energy
HVI-certified
Cons
Designed to remove moisture and unhealthy air from your home, this WhisperSense exhaust fan comes with a humidity sensor. It features a four- or six-inch built-in duct adaptor that offers flexibility in the layout. The product includes Flex-Z fast brackets for quick and easy installation, and it provides quiet and powerful ventilation.
Pros
Removes contaminated air
Energy Star-certified
Allows selecting the airflow
Complies with the latest standards and codes
Cons
May not allow disabling motion sensor
The bathroom exhaust fan with a humidity sensor is effective in removing moisture and harsh odor from your bathroom. Designed to control humidity in bathrooms of area up to 80sq. ft, it also features a 15W LED that senses motion and automatically turns on and off.
Pros
Corrosion-resistant design
Easy to install
Includes a three-year warranty
Noiseless with LED touchpad for manual control
Cons
Sensors may not be effective
Featuring an extremely low noise level of 0.7 sones, this is one of the most powerful humidity sensing exhaust fans with a four-inch duct. It keeps your bathroom free from any build-up of mildew and bad odors. This is a wise choice for a bathroom of size up to 85sq. ft and includes four hanger bars for flexible installation.
Pros
HVI- and Title 24-certified
Includes a one-year warranty
Energy Star-listed
Convenient to install
Offers airflow of 90 CFM
Cons
LED light may not be of good quality
The Hampton humidity sensor fan is designed to ventilate bathrooms of size up to 80sq. ft. It can fit effectively in ceiling constructions, measuring 2x4in. Featuring white grilles, the humidity sensor fan is equipped with amber and blue LED indicators to control the speed and humidity modes.
Pros
HVI- and UL-certified
Automatic turn off function
Convenient to install
Noiseless design
Energy Star-certified
Cons
Humidity level switch may not work

Broan-NuTone offers a high-quality humidity-controlled exhaust fan effective for rooms of a size up to 105sq. ft. It helps remove moisture and reduce the risk of mildew or mold in bathrooms. This humidity sensing fan is integrated with a LED light that promises long-lasting illumination. It features a powerful motor engineered for uninterrupted operations.
Pros
Sturdy design
Made of galvanized stainless steel
Quick-to-remove moisture
Includes a three-year warranty
Energy Star-certified
Cons
Features To Consider While Buying A Humidity Sensing Bathroom Fan
Here are some factors to keep in mind to choose the best humidity sensing bathroom fan.
Energy usage: Choose Energy Star-certified fans as they promise good efficiency and save your electricity bill.
Noise levels: The noise levels are measured in sones. The lower the count of sones, the quieter the fan is. Look for bathroom fans with low values of sones to have low noise levels.
Bathroom size: Keep in mind the bathroom's size to buy a humidity sensing fan that offers good performance. Buying a small fan might not deliver the desired performance and buying a powerful fan will lead to energy wastage.
Ease of installation: Look for exhaust fans that are convenient to install. Be aware of the complications of installing it in your bathroom before buying one.
Installing a humidity fan controller in your bathroom promises a fresh and odor-free space with controlled moisture levels. This post lists the best humidity sensing bathroom fans that control moisture and reduce the chances of mildew in your bathroom and toilet. We have also included important features to consider so that they can be of great help while buying.

Recommended Articles:
The following two tabs change content below.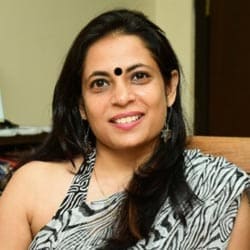 Priti Bose
Priti Bose is a poet, songwriter and blog writer. She did her masters in English, Public Relations and Advertising. Her creative skills and hunger for details make her do in-depth research on the topics she covers. For MomJunction, she writes on product analysis and reviews, especially for kids' products, toys and gifts. Before her association with MomJunction, Priti worked in the...
more