Hunting backpacks are designed to withstand rough terrain and preserve all of your belongings while you concentrate on your objective. If you enjoy hunting or are new to the activity, there is a lot of equipment you'll need to get started. We've compiled a list of best-hunting backpacks to make your gear purchasing easier.
Top Products From Our List
10 Best Hunting Backpacks
With an ideal capacity of 35l, this backpack from Gelindo can be used as a survival backpack, trekking backpack, assault pack, or hunting backpack. It is hydration compatible and comes with extra pockets for storing phones, water bottles, etc. The bag is multi-compartmental, with double stitching, high-density fabric material, safety reflectors, and heavy-duty zippers, making it sturdy and durable. The Molle system in this backpack is made to combine equipment and essentials.

The Alps hunting pack can be used for any purpose. In its smallest version, it's a 13l fanny pack with meat-hauling capabilities. The cushioned waist belt and shoulder harness distribute the weight evenly. This practical hunting bag includes a rifle and bow carrying system, which allows navigating difficult terrain hands-free. The excess fabric and straps can be used to carry heavy loads and hauling. It also includes a hydration pocket inside the daypack compartment.

Badlands' memory foam suspensions are molded and comfortable, so the harness molds to your body. With the reverse tightening characteristic of waist belts, you can draw the belt's ends inwards rather than outwards. This cloth is durable, quiet, and waterproof. The frame stays are made of a proprietary magnesium alloy twice as robust as T6-aluminum and lightweight.  This pack includes a built-in meat shelf, a pistol holster on the hip belt and is compatible with Badlands' 2l hydration reservoir.

Aumtisc backpacks are available in two sizes – 40l (type A) and 30l (type B). Type A has a drop-down pocket and rain cover when compared to type B. The bag is composed of 600D camouflage fabric, which is wear-resistant and long-lasting. There is plenty of storage space in the primary storage compartment. Side mesh pockets are ideal for storing water bottles or other small items. The back panel and the shoulder straps are padded. Its ergonomic design makes it lightweight and easy to carry.

Tidewe backpack has a capacity of 55l and weighs 6lb. The adjustable shoulder and sternum strap adapt the backpack to your body size. Its ergonomic shape, along with the soft and thick padding, relieve pressure and makes long excursions in the woods comfortable. The backpack is made of breathable fabric that keeps it dry and odor-free. A two-in-one carrier for your bow or rifle is included in the backpack. This large bag can pack everything required for a two to three days trip.

Tenzing hunting pack has a large interior main compartment, adaptable face compartment, two side mesh pockets, fleece-lined stash pocket, and nine organizing pockets. The bag also has a custom bow sling hook. It is made from ultra-soft tricot fabric. Unrivaled comfort is provided with a channeled ventilated back pad. The sculpted shoulder straps with an adjustable chest strap help you keep focused while hunting.

The 35l hunting backpack from ATBP can be used for multiple purposes, from a college backpack to a travel backpack. It is available in six colors and is a durable, water-resistant bag with an anti-theft mechanism. The 800D nylon bag is double-stitched for durability and has a soft and breathable padded inner lining. You can adjust the waist straps and the shoulder straps according to personal preferences, and both adults and teenagers can use the backpack.

Drake backpack offers a new level of comfort and performance due to the unique combination of waterproof/breathable fabric and ultra-breathable fleece. The moisture-wicking fleece is more breathable, helps prevent sweat and moisture vapor build-up. It includes a large zippered storage area, a hydration pouch, waist and chest strap, two water bottle holders, and two mesh pockets. The bag is available in two sizes.

Rook backpacks are made from long-lasting velvet and are comfortable to wear. This large hunting backpack has a unique camouflage designwith a detachable pouch to carry a pistol or bow. The cross brace in the bag helps reduce swaying while walking and holds the bow in its place. The backpack also features a drop-down flag that serves as protection against weather conditions.

The Extremus doorkicker backpack is built of durable 600D polyester for long-term durability and performance. A high water repellent coating adds an extra layer of protection to keep contents safe from the weather. Most hydration bladders are compatible with this backpack. The bladder is stored in an interior pocket and is held in place by a hook-and-loop strap system. The padded back pad and adjustable shoulder and waist straps can keep you comfortable. Multiple pockets are designed to carry all big and small belongings.

How To Choose The Right Hunting Backpack?
The following features would help in selecting the right backpack for hunting.
Size: It depends on the number of travel days, and most bags are available in 30 and 40l capacity.
Design: Backpacks are available in three designs without a frame, external frame and internal frame. The external frame packs are suitable for long hunts; internal frame packs are lighter, and those without frames have more space and can haul more meat.
Weight: Prefer lightweight backpacks as they are easy to carry.
Weather-proof: Look for backpacks that are weather-resistant, and a few bags also come with a built-in rain
Weapon holders: Backpacks with rifle and bow holders are recommended as they help in walking hands-free.
Different load weights and the settling of contents can affect how the backpack rides. The weight should be distributed evenly between your hips and shoulders, with the remaining should rest on your shoulders. This will allow you to carry all of your gear and a large amount of weight without getting exhausted. We hope this article on the best hunting backpack helps you buy an ideal product.
Recommended Articles:
The following two tabs change content below.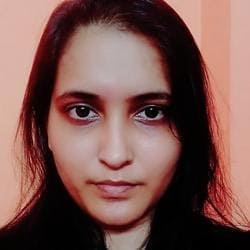 Sristi Suman
Sristi Suman is a freelance content writing covering various segments and specialties. Driven by her love for writing, she expanded her arena to industries, including travel, automobile, FMCG, and infrastructure. She has been associated with MomJunction for more than two years and covers the products in the sports, adventure, travel, and health sections. Sristi continues to tread industry verticals and...
more