Finding the right ice bucket for your cooling needs may not be the hardest task, but finding one that fits the bill perfectly and adds a style statement to the ambiance can be quite the time-consuming activity. Hosting a gathering has so many aspects to it and the best ice buckets will not only conveniently help you store ice, but also add to the indoor or outdoor decor. You can invest in a good ice bucket if you're looking to extend the time that your ice cubes last without melting or if you simply want to chill your beverages.
The most ideal ice buckets are made of stainless steel as it is a sturdy insulating composition and as it is a food-grade material, it prevents any chemicals from getting in. The best ice buckets will come with a strainer to easily get rid of melted water. Check out our list of the 11 best ice buckets that are efficient and will leave you feeling like the perfect host.

Top Products From Our List
11 Best Ice Buckets

The Oggi Double-Wall Stainless Steel Ice Bucket is a modern and elegant serving assistant that comes with a convenient acrylic lid that seals in the temperature for your insulation needs. Crafted with double-walled stainless steel, the ice bucket keeps your ice frozen and clean for long periods. As it is equipped with a convenient handle, it's the perfect accessory or parties and gatherings. This product has a 3.8 L capacity and comes with an ice scoop that is easy to clean and store.

The FineDine Double-Wall Insulated Ice Bucket comes with an airtight lid, a strainer, and a tong, to keep your ice cold for longer. Featuring double-walled stainless steel, this ice bucket keeps the temperature sealed in. Free from harmful toxins, the sleek and modern design makes this bucket ideal for any event. Using the strainer, you can keep melted water away from the bucket, and the tongs will help you quickly grip and serve the ice cubes. The easy-to-clean ice bucket is portable as it is equipped with a comfortable carry handle.

The WENEGG Ice Bucket With Lid And Strainer helps you keep your ice cold for long durations. Built-to-last, this durable ice bucket comes with a removable strainer to keep the ice separate from the melted water, which in turn gives you clean ice cubes. Easy to clean and safe-to-use, this ice bucket boasts a simple and sleek design. The BPA-free polished quality stainless steel product has an insulating double wall that also prevents condensation and will not dent, scratch, or rust with time.

The Jozo Ice Bucket is a practical and stylish choice that not only stores ice cubes but also fits perfectly as a dinner table centerpiece. Inclusive of a double-walled stainless steel ice bucket, an ice tong, and strainer, this set is a must-have accessory for those who love to enjoy a chilled beverage. The hollow insulation feature keeps your ice clean and cold for longer and the strainer prevents any messy condensation. The warranty-assured product is dishwasher-safe and is portable owing to its compact and handle-assisted feature.

For longer cooling, both indoors and outdoors, the Malmo Premium Ice Bucket is an ideal choice. The ice bucket with a fingerprint-proof outer copper construction comes fully-equipped with a lid and handle that allows portability. This ice bucket has a brushed stainless steel body on the inside that helps prevent condensation and messy tables. Keep your beverages cool for a longer time and use the additional tongs to easily add ice to your drinks. With a 3 L storage capacity, this ice bucket will ensure that you never have to make several trips to your refrigerator.

Throwing a huge party for your family and friends? Look no further than this bucket! The Igloo 20 Quart Party Bucket Cooler is an ice bucket cooler that allows you to easily store ice and keep your beverages cold. Available in multiple colors, this ice bucket has a foam insulated body that keeps your ice colder for longer. Made from durable and easy-to-clean polypropylene, the bucket also has an elevated base that keeps away the cooler from warm surfaces. The 20-quart insulated ice bucket also has a triple-snap and leak-resistant drain plug that will easily let you get rid of melted ice.

The Godinger Dublin Ice Bucket is a clear crystal accessory that is an ideal choice for storing cubes of ice and for keeping your beverages cool. Also the perfect gifting option, this elegant ice bucket is lightweight and easy-to-clean with just water and soap. You can use this crystal ice bucket to store your ice cubes for longer or just pop in a bottle of wine or champagne to ensure that it remains cool and bubbly.

The SKOL Tribe Clear Ice Bucket comes in a large 8 L size and can hold 2 gallons of ice and up to 5 bottles. This food-grade bucket comes with comfortable grip handles that allow you to carry the loaded tub easily. This clear ice bucket is ideal for hosting larger crowds and for professional uses too. It is environmentally friendly too and you can switch it up to use as a fruit bowl or salad bowl whenever the need arises. Trust that this classy ice bucket is a great addition to your party ambiance and will guarantee that your beverages stay cooler for longer.

The HOKEKI Stainless Steel Insulated Ice Bucket is made of double-walled stainless steel that helps keep your ice and beverages cool for up to 6 hours. With a strong lid to maintain the cooling temperature inside the ice bucket, a strainer to filter out meltwater and a tong that can be hung inside the lid, this bucket is efficient and compact. Crafted from high-quality polished 304 stainless steel, this BPA-free bucket is easy to clean and does not dent or rust over time. Ideal for large groups of people, this ice bucket has a capacity of 3 L and is equipped with a handle for easy portability.

The OXO Stainless Steel Ice Bucket set comes with a brushed stainless steel bucket and a pair of tongs. The double-wall stainless steel construction works to insulate the inside and also prevents condensation on the outside. You can also use the tongs, which have sharp teeth that allow you to easily grasp the ice cubes. The dishwasher-friendly ice bucket has a flip-top lid that you can use to monitor the ice levels, easily access the ice cubes, and also secure the bucket shut when you finish using it. The bottom channels store the meltwater and help you avoid spillage or condensation circles.


The Royalty Art Vintage Ice Bucket is a rustic farmhouse ice bucket design that you can use to keep your beverages colder and closer to you. The convenient ice bucket is stylish and portable and comes with a lid closure that lets you seal the top as you move it around. The galvanized steel construction is stronger and durable, making it a fine choice for outdoor events. It comes with a convenient wooden handle for easy carrying, which only adds to the overall aesthetic of this product. Additionally, this ice bucket comes with a high-quality scoop that can be used to easily serve ice cubes.
Based on all the available products above, you now have an idea of some of the best ice buckets on the market today. Take a look at our buying guide to learn more about the best ice buckets for your home bar, so that your drinks stay cold the next time you host guests.
What To Look Out For In The Best Ice Bucket
When you're searching for the best ice bucket for your home bar or party, there are a few features to bear in mind. The key features that need your attention are the overall design of the ice bucket, the materials used to craft it, how comfortable it is for your specific environment, and the availability of useful accessories that come with the ice bucket.
Construction and insulation capabilities
Hot and humid climatic conditions are a big factor to consider when preparing for an outdoor event during the summer. All of the drinks should be held in high-quality ice buckets with sufficient insulation to keep the ice cubes from melting and the drinks from becoming warm, flat, and stale. A vacuum-sealed, double-wall of steel surrounding the contents is an inexpensive, efficient, and space-saving way to keep ice cubes cold when metal is the primary material used for construction. Another necessity is a durable lid to keep the contents insulated and avoid pollutants from entering the bucket. When the bucket is not in use, a flip-top style lid makes it easier to close it.
The next thing to remember is the ice bucket's total capacity, which allows you to store an ample amount of ice between 3 L and 8 L depending on your needs. If you're just throwing a small gathering, a small ice bucket would suffice.
Whether the ice bucket is made of stainless steel or copper is extremely important. This is due to the fact that stainless steel is more durable than any other material. For a number of purposes, stainless steel is the most common material for ice buckets. For starters, it's tough and less likely to break if you drop it. Second, it's easy to clean and naturally antibacterial and rust-resistant. Stainless steel is also a food-grade metal, which means it won't leech chemicals into foods that come into contact with it. Most importantly, if the ice bucket is well-made, it will keep the ice cubes frozen for many hours. Plastic is also a good choice for ice buckets because it is robust, lightweight, and suitable for use in outdoor and rugged party environments. With proper maintenance and care, the best ice bucket can last for several years, regardless of the content.
Tongs are the most popular ice bucket decoration, as they add a touch of sophistication and cleanliness to the party by eliminating the need for guests to use their hands to collect ice. If you want to add a large amount of ice to a container at once, a scoop will help. Some ice buckets have a grill or grate that fits inside the bucket's centre cylinder to keep the melted water from seeping to the bottom. Carrying the ice bucket back and forth from the kitchen or another place to refill with fresh cubes necessitates a sturdy handle. When it comes to ice chests, sturdy handles are particularly important when having parties outside or in remote locations.
Frequently Asked Questions
How long does ice last in an ice bucket?
An ice bucket can hold cubes fresh for several hours depending on the temperature, moisture, and whether the lid is properly sealed.
What can you use an ice bucket for besides ice?
A wastepaper bin, a compost bucket for kitchens and restaurants, a flower vase, or a tub for holding clean washcloths in the bathroom can be excellent alternatives. You can also get creative and serve salads and fruits with it if you have a large crowd to cater to.
What is the best way to clean an ice bucket?
To keep your ice bucket clean, you can handwash it in warm water using gentle soap. To prevent dust covering the inside, dry thoroughly and keep the lid closed when not in use.
Ice buckets are available in a variety of shapes, sizes, and materials. You can find the best-insulated ice bucket by looking at consistency, design, capacity, and other specifications. The most common choices are stainless steel or acrylic constructions, and you can choose which one best fits your needs. These construction materials have a timeless and adaptable look, just as they offer durability and portability. Since our guide has given you some clarity about the most important features of this handy tool for storing ice, you can now make an ideal choice from the best ice buckets on the market.
The following two tabs change content below.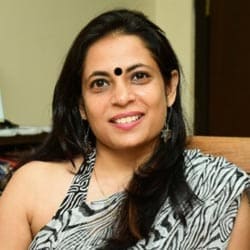 Priti Bose
Priti Bose is a poet, songwriter and blog writer. She did her masters in English, Public Relations and Advertising. Her creative skills and hunger for details make her do in-depth research on the topics she covers. For MomJunction, she writes on product analysis and reviews, especially for kids' products, toys and gifts. Before her association with MomJunction, Priti worked in the...
more