With summer around the corner and the temperatures rising, having a bowl of ice cream becomes an everyday ritual. It is one of the most popular desserts loved by people across all age groups. So, when it comes to taking out ice cream from a container, you always grab a spoon to transfer this creamy goodness into your bowl. But isn't it a struggle? No matter how hard you try, you never get a perfect scoop. And more often, in the process, you end up with a bent spoon and an ache in your wrist. That's why ice cream scoops come handy!
Ice cream scoops are one of those devices that is a must-have in every kitchen, and we have compiled a list of the 21 best ice cream scoops for you. They are sturdy, comfortable to use and give you a delectable scoop of ice cream every time.

Top Products From Our List
21 Best Ice Cream Scoops
Something as simple as taking out your favorite ice cream from a carton should not be a laborious task. That is why you need this ice cream scoop by Spring Chef. This heavy-duty ice cream scooper is sturdy and durable. It features a unique design which is a combination of a scoop and a spade. While the curved part of the tool creates beautiful curls, the thin edges can help you take out ice cream from hard-to-reach corners of the carton. It includes a black ergonomic handle that provides a comfortable grip while gliding effortlessly through the frozen dessert. You can use it to scoop out seeds from melons and other fruits when you are not using it to scoop ice cream. Plus, it is dishwasher-safe.
Scooping out ice cream will no longer be a messy affair, thanks to this metal ice cream scoop that glides through easily to give you a perfect scoop all the time. It may look like a spoon, but make no mistake, it is made of ultra-durable stainless steel that does not bend or break. It features a soft, non-slip, food-grade rubber handle that provides a firm grip and is convenient to hold. The chiseled tip of the scoop cuts right through the ice cream, no matter how hard it is. It is 100% BPA-free, dishwasher-friendly, and available in four colors— green, blue, pink, and red.
The secret to successful scooping of ice cream is using a great ice cream scoop such as this one by OXO. This 8 inch ice cream scooper has a pointed tip, so it easily slices into even the hardest of ice creams without you having to put any effort or pressure. It features flat edges on the sides that ensure it gets to every nook and corner of the carton to scoop every last bit of the ice cream. This ergonomically-designed ice cream scoop features a black non-slip handle that is comfortable to hold and convenient to use. Made of high-quality metal, it can be washed in the dishwasher and be assured that the metal won't discolor or chip.
Heralded as an 'indestructible' tool, BALCI Professional Ice Cream Scoop is made of heavy-duty stainless steel that will last for years. With a beautifully-designed chisel tip, it can glide smoothly through frozen ice cream and give you neat and perfectly-shaped spheres. One of the best ice cream scoopers, it is easy to clean as it is dishwasher-safe. You can enjoy your favorite ice cream while the dishwasher does its thing. Also, thanks to its comfortable and non-slip BPA-free rubber handle (comes in 6 colors), scooping out ice cream will be a cinch.
KitchenAid is one of the most popular brands in the world of kitchen appliances. So it should be of no surprise to you when we say their ice cream scoop is one of the best available. With this scoop in your kitchen arsenal, you won't have to worry about thawing your ice cream for it to become softer and easier to handle. Whenever craving strikes, just grab this scoop, dive right into the ice cream, and get a dollop of it with ease. This aqua sky scoop features a sharp edge that glides effortlessly through the ice cream and an ergonomic handle that offers a good grip. It is dishwasher-safe and comes with a loop on the handle so that it can be hung.
Struggling with ice cream spoon handles that break easily under pressure? Then it's high time you switched to a sturdy ice cream scooper like the Norpro Nonstick Anti-Freeze Ice Cream Scoop. Made of heavy-grade aluminum, this ice cream scoop is strong and will help you scoop out even the most rock-solid ice cream smoothly and without any hassle. What's more? This sleek black ice cream scoop features a handle containing defrosting fluid that softens any frozen treat as you scoop. Also, the non-stick surface of the scoop ensures the ice cream does not stick to it, making cleaning up easier.
The Zeroll 1020 Original Ice Cream Easy Scoop has been part of almost every home and ice cream parlor since 1935 and still continues to be a favorite for a good reason. This uniquely designed ice cream scoop features a heat-conductive liquid that is sealed inside the handle. So every time you touch the handle, it absorbs the warmth of your palm, which is then transferred to the head of the scoop. This then softens the ice cream and helps you carve out generous portions of perfectly round scoops. It is suitable for both right and left-handers. Additionally, this corrosion-resistant aluminum alloy-scoop which comes with a color-coded gold end cap, should not be exposed to temperatures above 140°F. This product is recommended to be hand-washed.
You might have seen the usage of trigger ice cream scoops in cafeterias and ice cream joints, but they are also excellent for home use. This set includes 3 ice cream scoops in different sizes— small, medium, and large and you can choose a scoop size based on your requirements. This ice cream scoop features a trigger handle that fits comfortably in your palm. All you have to do is, dig the scoop into the ice cream, carve out a beautiful sphere, and simply squeeze the trigger to release the ice cream into the bowl. Made of 18/8 stainless steel, this one is built to last and is safe to wash in the dishwasher. This is a multifunctional tool that can also be used to scoop out melons, cookie dough, cupcake batter, and more.
When an aerospace engineer decides to design an ice cream scoop, what you get is a sleek, space-age, ergonomically-designed scoop that can slide through even the most rock-hard ice creams without putting pressure on your wrist. Made of durable heirloom-quality stainless steel, it features a curved handle that is comfortable to hold and requires you to use your arm and shoulder muscles for power to push the scoop into the ice cream. At the same time, the spear-shaped tip cuts through it with ease, giving you a perfectly round scoop. This metal ice cream scoop is suitable for kids, the elderly, and people with carpal tunnel or arthritis. Plus, it's easy to clean since it is dishwasher-friendly.
With Good Living Ice Cream Scoop, taking out ice cream from a carton will be an effortless experience. This kitchen tool is made of high-quality stainless steel, which is durable and food-safe. It features a bowl-like head that has the ability to easily penetrate the frozen texture of the ice cream. Once you have scooped out a delicious ice cream ball, use the release lever incorporated in the handle to release the ice cream. This ice cream scooper comes in a set of two. Both the scoopers have the same capacity, so there is always an extra that can come handy at times. Each scoop has a blue color-coded handle that provides a comfortable grip.
Having trouble getting out a decent ice cream scoop from the carton without making a mess? Enter Vollrath Stainless Steel Disher! This dishwasher-safe scoop includes a bowl head (4 oz capacity) and other components made of durable and corrosion-resistant stainless steel and a gray polypropylene handle. The head features a sharp blade that glides through hard, frozen ice cream smoothly, while the one-piece handle has an extended groove surface that offers excellent grip, and a built-in stopper notch that releases precise portions every single time. Also, you won't have to worry about foul odor, mold, or mildew formation; thanks to the Agion antimicrobial protection equipped in the handle.
The right way of eating ice cream is when it is in its natural state— cold and frozen; and not when it's soft and melted. That's where the Gorilla Grip ice cream scoop comes into play. It is made of premium quality and ultra-durable zinc alloy that glides effortlessly and won't bend or break in the process. This is one of the best ice cream scoops designed with a slip-resistant handle that does not freeze and is easy to use. The front end of the scooper is shaped in such a way that it allows you to take out perfectly round scoops and features flat edges that can retrieve ice cream from the corners of the tub. It is lightweight, BPA-free, non-toxic, and dishwasher-safe.
Do you always wait for your ice cream to thaw to get a clean scoop? Well, not anymore! Aropey Original Ice Cream Scoop is constructed using sturdy aluminum and features a liquid-filled handle that warms up when the natural warmth of your hand is transferred to it. Therefore, cutting through the frozen ice cream feels almost as smooth as butter. This heated ice cream scooper has a 3 oz capacity and features a comfortable handle that is easy to hold and suitable for both right and left-handed people. Moreover, it has a color-coded blue end cap, is dishwasher-safe, and should not be subjected to temperatures over 140°F.
If you are looking for an everyday-use ice cream scoop, Wilton Summer Ice Scoop is the one for you! Made of 100% brushed stainless steel (except for the back of the handle), it is comfortable to use. It is not too heavy that it gets frustrating to use and not so light that it bends during usage. The scoop features a purple non-slip back handle that provides excellent control while the specially designed pointed edges of the scoop cut through rock-hard ice cream with ease. Though this ice cream scoop is dishwasher-safe, the brand suggests hand-washing to maintain its durability so that it will last for many years.
Restaurantware Portion Scoop is one of the best ice cream scoops and is a great choice for those who prefer an easy-release lever scoop. Made of durable stainless steel, this disher can hold 4 oz of ice cream at once. The bowl comes with a sharp blade that scrapes through the ice cream without any difficulty. The handle includes a gray rubber grip for good control and a thumb trigger that can be pressed to help in the smooth release of ice cream from the scoop. This ice cream scooper is available in varied colors and sizes and is dishwasher-safe.
Add a touch of color to your kitchen with Berco Kitchen Ice Cream Scoop that is available in three different colors— purple, classic cherry red, and cobalt blue. This stylish ice cream scoop features a curve-shaped tip to scoop out perfectly-rounded and accurate portions of ice cream. It includes an anti-freeze ergonomic handle that conducts heat by using the warmth of your palm and makes it easier to carve out ice cream. This scooper can also be used to serve frozen gelato, sorbet, and low-fat yogurt. This is a durable one-piece design, made of commercial-strength aluminum alloy and coated in non-stick enamel, making it convenient to wash by hand.
Scooping out ice cream can't get any easier and less messy than this. Reo Ice Cream Scoop is made of heavy-duty zinc alloy, which means it is built to last, won't rust, warp, or bend, and is dishwasher-safe. This versatile ice cream scoop is not only used for frozen desserts but can also be used to scoop medium-size portions of cookie dough and scrape out pumpkin. Although the handle might be thick, it is appropriately designed to fit comfortably in your hand. Plus, it features an ergonomically-shaped head, which scoops out ice cream quickly.
A good-quality ice cream scoop is meant to have a sharp edge that can wedge into hard ice cream, be it store-bought or homemade ice cream. Rada Cutlery Ice Cream Scoop features a unique snub nose tip that cuts into the most stubborn and thickest frozen dessert like a knife cuts through soft butter. Made from nickel-grade stainless steel, the handle is 4 ½ inches long444, comfortable to hold, and easy to maneuver. The top part of the handle features rugged ridges that resist bending, and the bottom section comprises a black stainless steel resin that provides a good grip. Plus, the large bowl allows you to serve a generous portion of ice cream with every scoop.
Eating any food, including ice cream, should be about engaging all your senses. While the smell, taste, sound, and touch is taken care of in various ways, the sight can be engaged when the ice cream looks picture-perfect and is beautifully presented. And that's possible if you have the right ice cream scoop, such as this one. This solid stainless steel ice cream scoop includes a sharp spade-like head that glides through the ice cream without a hitch and brings out beautiful round scoops. While you will be pleased with the design of the scooper, you will be amazed by its sturdiness and durability. This dishwasher-safe tool also features a thick, non-slip handle for good grip.
That! Inventions Ice Cream Scoop surely deserves a spot on our list. The first two things that you notice right away about this ice cream scoop is its attractive design and black color. This award-winning design scoop features thermo-ring heated scooping edges, which is the first of its kind. The handle draws heat from your hand that causes the biodegradable thermal liquid to become warm, making it easy for the scooper to slide through the ice cream no matter how hard it is. This heated ice cream scooper also features a larger scoop head that gives bigger and impeccably rounder scoops. The hard anodized interior and the non-stick coating ensure easy and quick release of the ice cream from the scoop head.
Look no further than this if you are on the hunt for a state-of-the-art ice cream scoop. It is well-built using stainless steel with a polished finish that adds a bit of class and elegance to your kitchen. This robust ice cream scoop features an innovatively-designed, elongated, and huge head that glides effortlessly through the ice cream and gets out enormous portions with every scoop. It includes a heavy-cast, soft-grip handle that provides a comfortable hold and makes it easy for you to apply enough pressure with less effort. It can be cleaned easily using a dishwasher.
Though you have gone through our list, are you still confused about choosing the right one? Then take a look at the points below to know what makes for the best ice cream scoop.
How To Choose The Best Ice Cream Scoop
Material: When it comes to choosing the best ice cream scoop, the material of the scoop is the first feature to look for. Since you are going to be using it to scoop out rock-solid ice cream, it is recommended to choose from materials that are sturdy and durable. This ensures that the scoop does not bend or crack when it slices through the ice cream. Stainless steel is the most commonly used material since it is lightweight and considered to be indestructible.
Size: Ice cream scoops come in a variety of sizes, ranging from small to extra large. And different sizes can be used for different kitchen needs. So, choose a scoop based on your requirements.
Design: Not all ice cream scoops are designed equal. Some feature long or short handles, while others are designed with a stainless steel or rubber-grip handle. The shape of the scoop also varies for each brand. Therefore, it all comes down to your preference and how easy and comfortable it is to use.
Other features: While choosing an ice cream scooper, you could also look for extra features such as a heat-conductive handle, non-stick coating, or trigger release mechanism.
If you are on the lookout for a new ice cream scoop or want to replace your old, rusted one, you are sure to find something you will like to suit your needs, from our list of the 21 best ice cream scoops. With one of these in your hand, slicing into your favorite summer dessert and getting a round, pretty scoop is quick and easy. Have you tried any of these ice cream scoops? Which is your favorite? Let us know in the comments below!
Recommended Articles:  
The following two tabs change content below.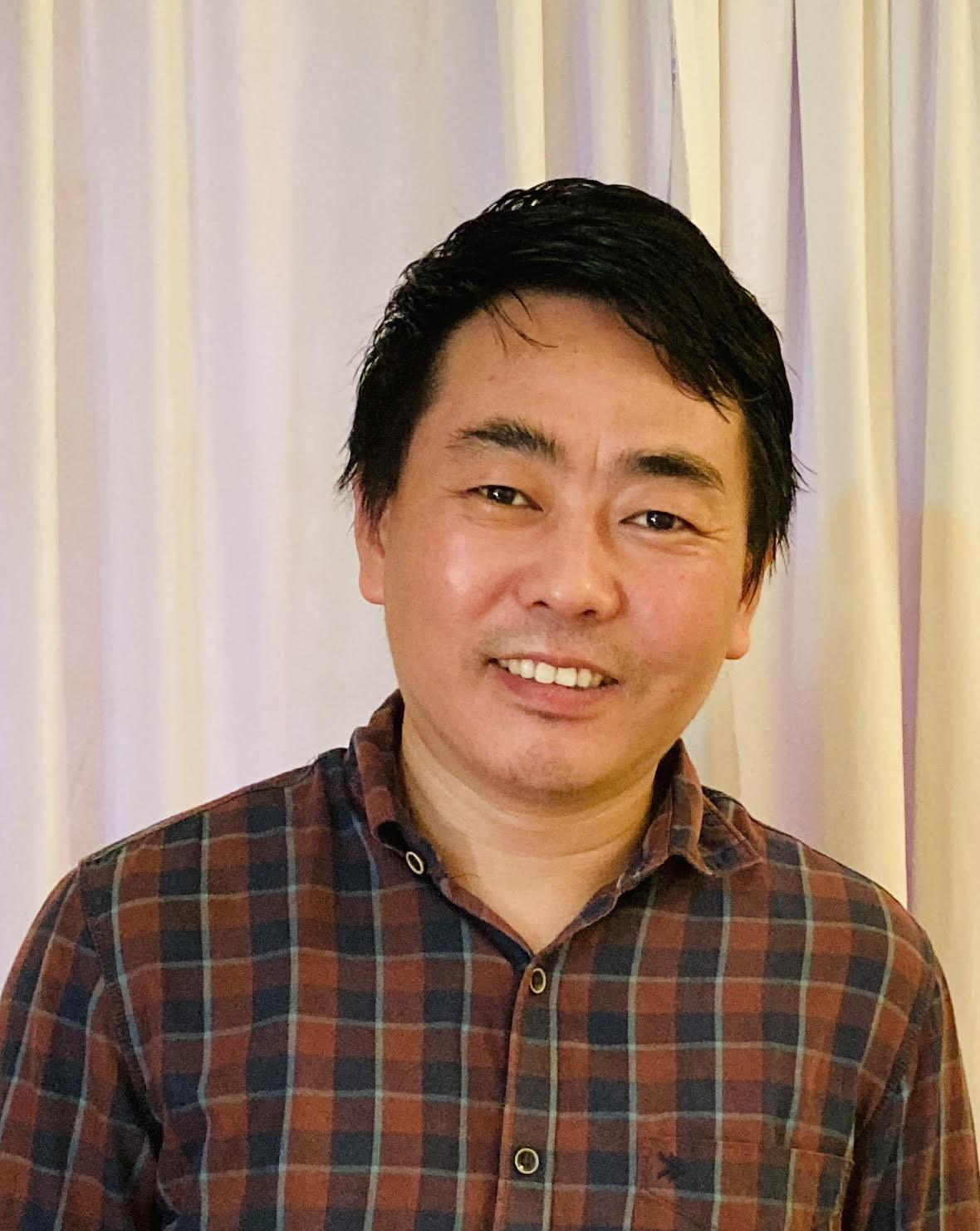 Wedetso Chirhah
Wedetso Chirhah holds a masters degree in English Literature. He had written content for more than 15 B2B websites and edited school books before joining MomJunction as an editor. Wedetso ensures the articles meet the highest editorial standards. He enjoys making content understandable and relatable to readers, and he is a big fan of the versatile em dash. He also...
more