Infants don't need anything out of the box to play around. It's extremely easy to keep them engaged, from their sparkling clothes to repeated peek-a-boo sessions. However, as a parent, you may have many other responsibilities, not to mention the constant quest for some quality 'me' time.
Among the many ways to keep young monsters happy, selecting the best infant toys is the most important thing to do. While developmental toys aid in the growth of their motor skills, educational toys aid in learning. So, if you're seeking the best baby toys, check this post to find a suitable product.
Top Products From Our List
Benefits Of Toys For Infants
To assist you in making the best option, below are some of the advantages of toys for infants.
An exciting way of learning: Toddlers are drawn to new shapes and sizes. As a result, with the right toy, you may assist them in learning various things, including sounds, weights, colors, and more.
Use of varying senses: Toys are more than just for fun; they also serve a purpose. These specifically designed toys stimulate one or more senses. For example, while they use hands to handle a toy, they can utilize ears to recognize the sound the toy makes.
Keep them focused: Infants pay their complete attention while playing with an attractive toy, This way, you can enjoy your much-needed 'me' time.
11 Best Infant Toys
The stacks of circles come in various ring sizes and are designed to improve hand-eye coordination. It comes in a nine-piece set and is suitable for children aged between 6 and 24 months. The rings are big, making them easier to grasp for babies. These circles aid in the development of fine motor skills. Each ring is different in terms of weight and texture. Your infant will be able to correlate sound and sight; thanks to the bright beads in the clear ring.

The sensory teether toy from Manhattan toy store can be refrigerated for extra calming and comfort, and it has a fascinating maze of continuous, soft BPA-free teething tubes. The vibrant colors of this toy instantly draw the child. Additionally, your child's hands will not be subjected to a heavy load because it is lightweight. The toy encourages grasping and two-handed play, while the center cube has tapered corners that encase a baby rattle to offer auditory stimulus. The toy measures 5x4x3.5"; thus, you can safely tuck it into a diaper bag and take it along when on the go.

With multiple textures and soft materials, this bumpy ball can keep your baby engaged for a long time. It helps develop tactile sensitivity and teaches the little one about variety. The chunky size of the bumps encourages grasping, reaching, and transferring from one hand to another. Also, the gentle rattle sound creates neutral connections. Lastly, the bold patterns and bright colors are visually appropriate for vision development.

The package has ten vibrant primary-colored teethers and rattles focused on different phases of the baby's growth. Each rattle has a different shape, grip, and task to help with fine motor skills. In addition, various textures help in the development of smell, taste, and touch. Your baby will also get familiar with different sounds to expand the sensory experiences. On top of that, the patterns and colors help with eye-tracking skills.

Meant to develop hand-eye coordination and support motor skills, the flaps of this peek-a-boo are extremely soft. The book features fun stories and inspiring rhymes on every page. There are six colorful pages with bold, bright colors with friendly patterns and characters for visual development. In addition, the cloth pages have been designed to be durable, allowing you to retain the book for longer.

Mini Tudou baby blocks come in a 12-piece set with embossed animal, shape, fruit, Arabic numbers, and geometrical patterns on the sides of each block.  The set helps babies' develop the sense of vision and touch by observing and touching the patterns. The building blocks are durable, soft, and they can be picked and stacked with ease. They also generate a squeaking sound when squeezed. These blocks, made of BPA-free, non-toxic, and safe food-grade silicone, are chewable.

Teytoy Store's infant teething toy, which includes baby mirrors and teethers, is designed to stimulate brain development and improve hand-eye coordination. This soft book has contrast patterns to attract the baby's attention and strengthen the baby's arm and leg muscles in preparation for crawling. It comes with a detachable crinkle cloth that can be fixed on the mirror with buckles. The book is made of non-toxic, durable material; hence, it will last long. On the other side, you'll find cute, vivid patterns and shapes that you can flip over.

The teething toys are durable and safe, as they are made of soft food-grade silicone. You can wash these toys in a machine, store them in a freezer, and they are simple to clean. They feature appealing cartoon designs to keep the toddler interested. Also, they are easy to grip as well. The soft gummy texture, dragon shape, and flexible design can keep your baby busy for hours. In addition, the chew teether has a pacifier clip that can be attached to the babies' clothes.

Three different animal-shaped suction cup spinner toys with jingle bells that come in this set are easy to attract the toddler's attention and arouse his curiosity. The spinner toys are colorful, and the rotating wind will relieve the uneasy mood of your child. Apart from helping your baby grasp and teeth, it also improves hand-eye coordination and cultivates patience as well as concentration.

Shaped as an inchworm, this baby toy needs to be pressed so it moves all around to spread different music and soft lights. This development toy encourages your child to chase while crawling, climbing, or walking. The toy can move normally on any flooring, mat, hardwood, and even carpet. The front wheels feature a vortex graphic design, producing a dynamic rotation sense when moving forward. Thus, they help improve the visual acuity of your baby. The toy is made of qualitative ABS material and has a polished smooth with no burr.

The car seat and crib toy is suitable for babies from 6 to 12 months and is made of non-toxic, BPA-free material. It is lightweight and compact, making it easier to carry and hold. The rattle toy has an animal design and vibrant color to stimulate the baby's focus and vision. It aids in developing hand, eye, and foot coordination while strengthening voice, hearing, and vision development. In addition, the rattle activates an integrated wind chime with a gentle shake that produces a soothing and gentle sound.

How To Choose The Right Infant Toys?
Now that you are ready to buy a toy for your baby, keep the following factors in mind.
Safety: It is essential to choose larger toys. Ensure that the toy and its parts do not fit in the child's mouth to prevent choking.
Material: Avoid buying anything made of toxic materials. Further, avoid bean-like pellets, high-powered magnets, button batteries, loose stuffing, and thin plastic. Instead, look for toys made of a durable, non-toxic, and BPA-friendly material.
Age: Another important factor to consider when purchasing a toy is child's age. For example, a toy designed for a two-month-old infant would be useless for a one-year-old baby, and vice versa.
Development: You can buy toys that hone your child's basic skills. The toy should be interactive and fun to play with. It should also aid in the development of the toddler's hand-eye coordination and muscle strength.
Embracing parenthood is a riveting journey because of the excitement and responsibility it brings with it. We've listed some of the intelligent and smart infant toys to help your child grow and master movements quickly. However, parents should devote extra time to researching and selecting safe and useful toys before purchasing them.
Recommended Articles: 
The following two tabs change content below.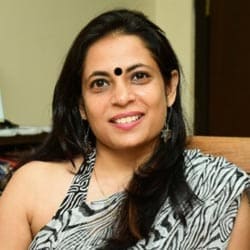 Priti Bose
Priti Bose is a poet, songwriter and blog writer. She did her masters in English, Public Relations and Advertising. Her creative skills and hunger for details make her do in-depth research on the topics she covers. For MomJunction, she writes on product analysis and reviews, especially for kids' products, toys and gifts. Before her association with MomJunction, Priti worked in the...
more