Ideal for home, office, and small businesses, ink tank printers have successfully taken over inkjet printers in the last few years. Why break the bank printing papers when you can do it more cost-effectively and effortlessly with an ink tank printer! Moreover, they are available in different sizes, are easy to use, easy to maintain, and last longer without burning a hole in the pocket.
Yep, it's time to say goodbye tp cartridges and hello to tanks! Now, considering there are umpteen brands that claim to be the best on the market, finding the best ink tank printer in India might be a task even for those familiar with them. Hence, to make your buying experience quick and effortless, we've lined up some top choices for you below. Let's get browsing! Go on, upgrade your printing experience with the best! Check out our list of the 9 best ink tank printers in India for home and office use.
9 Best Ink Tank Printers In India

This all-in-one ink tank printer will upscale your printing experience with its time-efficient features, compact design, and low power consumption. Not only is this printer light on the pocket, but good for the environment too. The built-in micro Piezo printhead prints 33 papers per minute (ppm) and ensures uninterrupted printing and a high yield of 4500 pages (monochrome) and 7500 pages (color). Besides this, its 5760 x 1440 dots per inch (dpi) resolution and borderless printing feature also make it a worthy choice.
Pros:
Connects through USB
Ensures photo-lab quality printing
Equipped with 4 Epson ink bottles (Bk, C, M, Y)
Ideal for printing, scanning, copying, and manual duplex printing
Suitable for printing letter, Indian legal paper, A4, A5, A6, B5, B6, envelopes, and more
Cons:
Installation may be slightly time-consuming

High on volume and performance, this ink tank color printer ensures a premium-level printing, scanning, and copying experience while being cost-effective! The 3 ink tanks integrated with the compact printer offer high visibility, so the user can continuously monitor the ink levels. Moreover, this color printer can print 5 images per minute (color) and 8.8 ipm (black) and ensures a yield of 7000 pages (color) and 6000 pages (black). Sounds impressive? There's more. Ideal for use at home and in the office, the printer also has a 1.2-inch user panel that guarantees easy operation.
Pros:
Connects through USB
Features borderless printing option
High-quality print resolution of 4800 x 1200 dpi
Suitable for printing A4, A5, A6, letter, legal, and more
Compatible with Windows 7 SP1, Windows 8.1, and Windows 10
Cons:
Not compatible with macOS
Not ideal for duplex printing

Meet the next-generation wireless ink tank printer! Compatible with Google voice assistant and Alexa, this ink tank printer with Wi-Fi, HP smart app, and USB connectivity will make printing an effortless task. From manual duplex printing, copying, and scanning to yielding 8000 pages (color) and 4000 pages (black), it also has a duty cycle of printing a maximum of 1000 pages per month! Moreover, it can speed-print up to 19 ppm (A4, draft) and 15 ppm (color, draft, A4).
Pros:
Suitable for home and office use
Ensures a spill-free and mess-free refill experience
Monitoring ink is hassle-free with a visible tank design
Delivers resolution up to 4800 dpi (color) and 1200 dpi (black)
Ideal for printing envelopes, DL, A4, A6, B5, and more
Cons:

If printing is the only function you are looking for, this HP printer is a must-try. Connected by USB, it prints 19 ppm (black, A4, draft) and 16 ppm (color, draft, A4). It has a duty cycle of printing a maximum of 1000 pages per month! Compatible with an HP GT51 Original Black Ink Bottle and an HP GT52 Original Ink Bottle (C, M, Y), it yields 8000 pages (color) and 6000 pages (black) effortlessly.
Pros:
Ideal for home and office use
Ensures maximum output capacity of 25 sheets
Delivers a resolution up to 4800 dpi (color) and 1200 dpi (black)
Compact design
Cons:
Some users found it slightly slow

If you are looking for the best Epson ink tank printer for office use, this could be it. With monochrome (black and white) printing output and ethernet and USB connectivity, it also comes with a 2-line LCD display for easy operation and monitoring. Moreover, this all-in-one (print, scan, and copy) printer allows manual duplex printing and can print up to 15 pages per minute. Also, it yields 6000 pages and is compatible with ink bottle T7741.
Pros:
Durable and premium-quality
Delivers print resolution 1440 x 720 dpi
Ensures water-resistant and fade-resistant printouts
Compatible with Windows XP, Vista, Windows 7, 8, 10, Mac OS, and more
Cons:

Here's a compact ink tank printer that guarantees premium-quality and stunning resolution printouts! Yep, no faded printouts or bleeding colors with this one. Plus, it can hold up to 150 sheets in the paper tray, and the visible ink tanks also allow easy monitoring. Just the compact and space-efficient option you need for a small office or on the personal desk! Want to know more? This printer is suitable for printing A4, Mexico legal paper, folio executive, India legal, envelopes, A6 paper, and more.
Pros:
Multipurpose
Easy to connect with USB or ethernet
Ensures accurate and crystal-clear printouts
Yields up to 6500 pages (black) and 5000 pages (color)
Cons:
Not ideal for duplex printing

For auto duplex printing, this all-in-one duplex ink tank printer by Epson is a fantastic choice. With a monochrome printing output, it delivers laser-quality prints and can speed-print up to 39 pages per minute! Now, that's an impressive volume! Moreover, the brand guarantees a hassle-free refill experience with its integrated and compact tank design. And that's not all; it can yield up to 6000 pages and is suitable for printing Indian legal, legal, A4, A5, A5, B6, hagaki, envelopes, and more.
Pros:
Spill-free printing
Prints, scans, and copies effortlessly
Features high-yield pigment ink bottle
Water-resistant and fade-resistant pigment ink
Cons:

Your standard monochrome printer just got a modern upgrade! This single-function printer is Wi-Fi-friendly and is compatible with voice activation too. It allows auto-duplex printing and automatically signals ink levels as well. It can print 13 ipm, and you can use it for color printing too. Yep, connect your smartphone, tablet, or laptop with this all-gizmo-friendly printer today!
Pros:
Allows 2-way paper feeding
Connects via Wi-Fi direct and USB
Suitable to use at home, in office, or small commercial businesses
Compatible with Windows, Pixma Cloud Link, Canon Print Service, and more
Cons:
May not be compatible with macOS

This high-speed printer guarantees to print 28 (black) to 11 (color) pages per minute! A must-try for business officials and busy bees, this all-in-one printer will not try your patience as it ensures swift service with every use. Its ultra-high yield ink bottles can produce up to 7500 pages (black) and 5000 pages (color). It is also suitable for printing folio, executive, Mexico legal, India legal, A4, envelopes, A6, and more.
Pros:
User-friendly design
Accurate and clear printouts
Features auto printhead cleaning
Connects through power source or USB
Ensures no mess or leakage while refilling
The transparent cover refill system allows easy monitoring.
Cons:
Not ideal for duplex printing
Feeling spoilt for choice, are you? There you go, those are the 9 best ink tank printers in India suitable for personal and professional use. However, do you still need assistance with choosing the right printer? If yes, check out our buying guide below.
How To Choose The Best Ink Tank Printers In India
When buying a ink tank printer, keep the following points in mind:
An all-in-one or multi-purpose printer offers printing, scanning, and copying functions. However, if you are looking for a budget-friendly option, there are printers with a single function (printing) available on the market.
By print output we mean the ink used by the printer, which can either be color or black and white. For example, a color print output would be ideal for photography and school projects, whereas the black and white print output is suitable for offices and businesses.
To figure out the printing speed of the device, you must check how many pages it guarantees to print per minute. Mostly, monochrome printers are the quickest, but all-in-one printers with high-speed printing are available too.
If you enjoy high-quality printouts, choosing a printer that ensures high resolution is a must for you. For example, the Epson EcoTank All-in-One Ink Tank Printer ensures a stunning resolution of 5760 x 1440 dpi, making it one of the best options if you need high-quality printouts.
Pick a device that ensures easy set-up so you can install and uninstall when needed unless you are tech-savvy or a pro at cracking manuals.
Most printers support all page sizes from A4, A5, A6 to envelopes, legal letters, and more. Nevertheless, you must check if the printer supports the page size used by your company or you to avoid inconvenience.
The printer should be easy to use for all, be it at home or the office, so you don't have to race around every time someone wants a printout. Printers with LCD, Wi-Fi, wireless connections are the most efficient and easy to use for all.
Lastly, check if the printer is compatible with the systems, software, and all other devices at home or work. Nowadays, some devices can be directly connected to tablets, smartphones, and laptops through Wi-Fi, while some are still using the traditional ethernet connection to print papers. 
Frequently Asked Questions
1. Are ink tank printers eco-friendly?
Not all ink tank printers are eco-friendly. However, the Epson EcoTank L3101 All-In-One Ink Tank Printer is eco-friendly as it uses heat-free technology and consumes low power to print papers.
2. Does ink in the ink tank printer dry quickly?
Yes, there is a high chance the ink in the ink tank printer may dry up if you don't use it for a long time. Also, never expose the ink tank to air after the installation as it may dry the ink and affect the printing quality in the long run.
3. What is the difference between an ink tank printer and the inkjet printer?
Inkjet printers use cartridges that run out quickly, are costly, and high-maintenance. However, ink tank printers use tanks or reservoirs that make the ink last longer, and also they are cost-effective, thus making them a more convenient option.
With that, anyone can be a pro at buying ink tank printers this season! Go, browse through our list, and inspect all the features precisely before you pick an ink tank printer for home or office use. Also, worry not, with our list including the 9 top printers on the market, we bet you'll end up with the best this 2021. Now, what are you waiting for? Hurry, pick your new printer today!
The following two tabs change content below.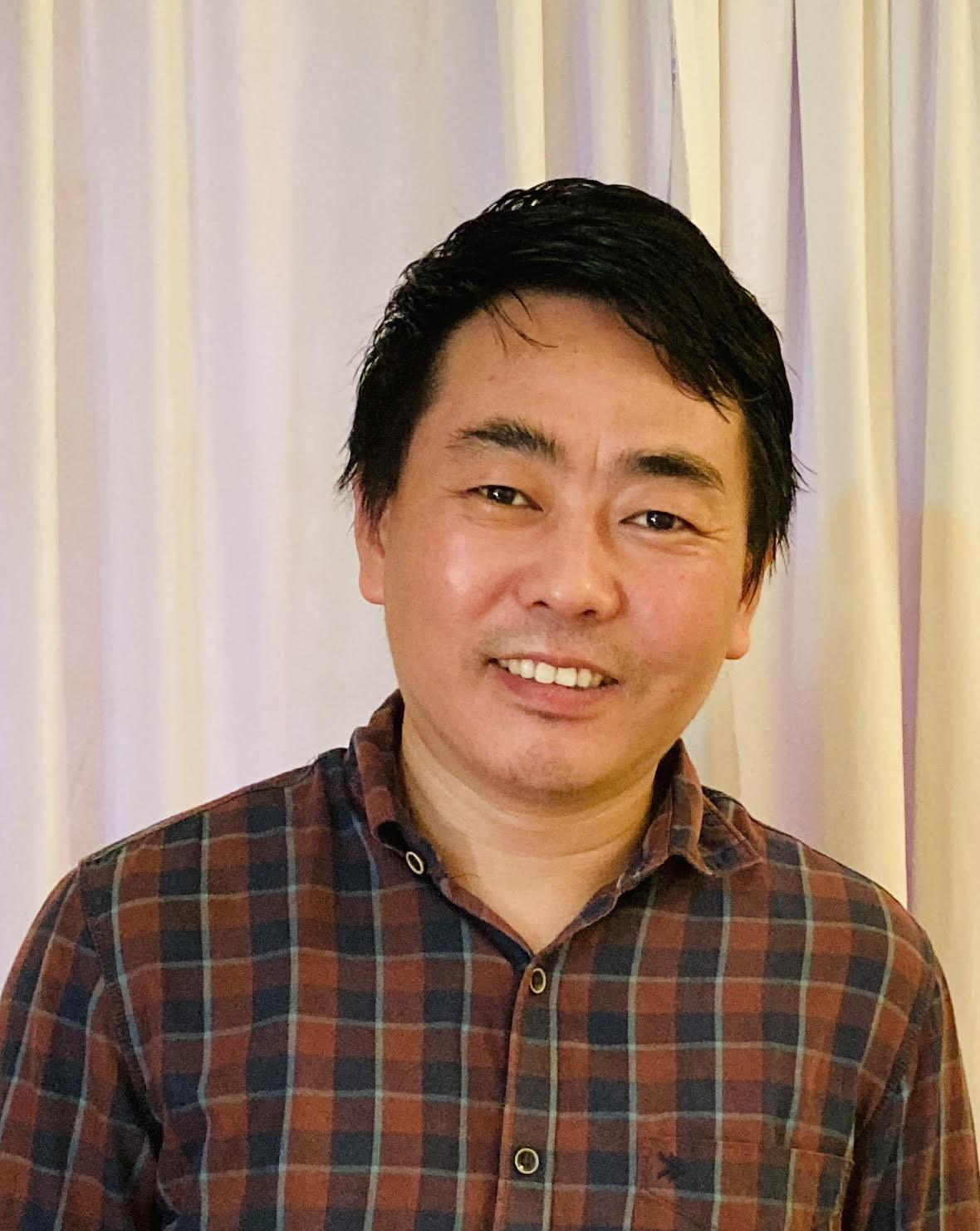 Wedetso Chirhah
Wedetso Chirhah holds a masters degree in English Literature. He had written content for more than 15 B2B websites and edited school books before joining MomJunction as an editor. Wedetso ensures the articles meet the highest editorial standards. He enjoys making content understandable and relatable to readers, and he is a big fan of the versatile em dash. He also...
more