Most toddlers love dolls, especially if they react to gestures and interact. Interactive baby dolls are ideal for your toddlers if they love building their little world with pretend set-ups and baby dolls. This interactive baby doll would engage your child for hours, allowing them to be social. It also helps them grow more responsible as they nurture and care for the little doll.
An interactive baby doll gives natural reactions like a real baby and allows your little one to feed it, burp it, put it to sleep, and bathe it. Here is our list of the best interactive baby dolls.
Top Products From Our List
11 Best Interactive Baby Dolls
Interactive and expressive, this lifelike baby doll can identify nearly 50 different foods and gives natural reactions with more than 70 sounds and phrases. The doll calls out when hungry and can be fed using a lit-up smart spoon and double-sided food tray with ten different foods. The smart spoon will light up with the same color as the food.
The doll can also recognize two foods simultaneously and reacts and behaves like a real baby each time it is fed. The doll could be an ideal gift for children above four years. You need four AA batteries for the doll and one AAA battery for the spoon. The product weighs 2.79lb and is 12in long.
The brunette baby doll responds with 80+ lifelike expressions to your child's voice or touch. On tickling, the doll giggles and wiggles like a real baby. It moves, turns around when you talk, babbles back, and becomes a nap partner for your child with the sleep mode on.
The doll also makes fussy noises and would slurp when fed with her bottle with the disappearing milk. When patted on the back, it burps like a baby, giving realistic responses. It comes with removable outfits, a bib, hat, pacifier, blanket, baby care accessories, and a blanket. The doll weighs 3.5lb and is 15in long.
The fully functional purple bathtub comes with a detachable shower spray, bathing accessories, and a lifelike vinyl baby doll. With realistic features, the bathtub sprays water through the showerhead, and the doll fits comfortably in the bathtub for bathing. The doll has realistic features, and her eyes are movable.
Equipped with accessories such as loofah, rubber duck, pretend lotion, soap bar, shampoo, bathrobe, and baby onesie, the entire set is water-friendly, safe, and durable. It is 13in long and weighs 1.81lb.
The interactive baby Beatrice comes with a bottle and a pacifier and has seven interactive responses. You can press its feet, hands, and tummy for different responses, such as laughing, saying mama or papa, and giggling. It also says "hello" and "bye-bye" when the feet are pressed. The doll makes sucking sounds when fed with the bottle and burps when the bottle is removed. With pink-colored clothes and a hat, the doll is 16in tall and weighs 1.83lb.
Baby Calin is a lifelike interactive talking doll that makes kissing sounds and plays three delightful melodies. It has seven functions, a soft body made of vanilla-scented vinyl, and it responds with a laugh and says, mama or papa. You can press the doll's tummy to activate its function. This doll requires three LR44 batteries, is 12in long, and weighs 0.83lb.
Missy Kissy doll is ticklish on its feet, tummy, and sides. The doll has lifelike head and eye movements, and it asks for its bottle of milk when it's tired of tickles. After the doll is fed, it could be burped and put to sleep with its pacifier and a melodious lullaby. It can sing two songs, say 12 phrases, and it comes with an outfit and a hat, a bedtime outfit, a bottle, and a pacifier. The doll is 15in long and weighs 3lb.
The baby doll engages with your child with realistic responses and expressions. Its eyes open and close when it drinks milk or when it has a pacifier in its mouth. The cute doll wears a headband and a onesie. It cries when laid on its back and breathes while sleeping with tummy movements. The doll wakes up when lifted and babbles when the pacifier is removed from its mouth. It is 16in long and weighs 1.65lb.
The Nenuco baby doll comes with a magic sleeping bag that soothes it to sleep with light music and lights. When the doll is in the magic bag, you can squeeze the rabbit's head on the bag to continuously swing the doll. This magic bag uses three LR44 batteries. When laid down, the rabbit on the bag lights up and plays a melodious crib song. The lightweight doll wears a blue onesie with a cap and fits nicely into the bag.


With lifelike expressions and movements, this blonde baby doll can be fed with a bottle, burped after feeding, tickled to get a giggle, and soothed when fussy. When gently rubbed, it makes happy noises and coos in excitement for more when stopped. The tummy rises and falls while it is asleep, making your child's experience of playing with the doll real and fun. It comes with a bow headband, an interactive soother, an interactive bottle, and a onesie. This doll requires four AA batteries that are not included in the package, is 11in tall, and weighs 2.2lb.
The cuddly coo baby doll gives realistic reactions when cuddled or picked up in the arms. Intricately detailed, this interactive doll appears lifelike with delicately hand-painted features, vinyl skin, and baby-fine hair. It comes in a two-piece ensemble and a bow headband, adding more cuteness to the doll. This baby doll weighs 4.87lb and is 18in tall.
The party-themed doll set comes with a doll dressed in a cute party dress, a birthday cake slice, and a candle that you can blow out. The blue-eyed doll can drink from its bottle, pee, poop, cry real tears, can be bathed, eat, and nap. Each doll set comes with a birth certificate, diaper, bottle, plate, spoon, baby food packet, potty seat, pacifier, and an interactive birthday cake slice with a candle. You don't need batteries for the doll, but the cake and candle include batteries. The baby doll is 15in tall, weighs 3.29lb, and has nine interactive features.
How To Choose The Right Interactive Baby Doll?
Here are a few things you may want to look for before buying an interactive baby doll.
Quality: Since this is a toy for toddlers, ensure that its quality is up to the mark and safe. The accessories that come with the doll should also be safe.
Ease of cleaning: Your toddlers are going to play with the doll all the time, and it is important to buy a doll that is easy to clean and sanitize.
Accessories: Consider buying a doll that comes with many accessories to give your toddler multiple options to play with.
Interactive baby dolls are a fun way to keep your child active, entertained, and happy. They come with various gestures, responses, looks, and accessories. While some come with accessories to feed and soothe them, others come with a bathing set or a party set with pretend bathing and food items, respectively. Most dolls work with batteries and are lightweight for your child to carry around easily. We have listed a few of the best interactive baby dolls to help you find the right one for your child.
Recommended Articles:
The following two tabs change content below.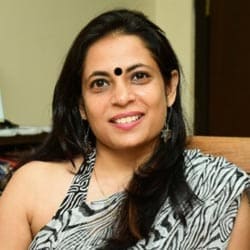 Priti Bose
Priti Bose is a poet, songwriter and blog writer. She did her masters in English, Public Relations and Advertising. Her creative skills and hunger for details make her do in-depth research on the topics she covers. For MomJunction, she writes on product analysis and reviews, especially for kids' products, toys and gifts. Before her association with MomJunction, Priti worked in the...
more