IVF is a medical procedure that requires skill and expertise to ensure successful conception. It is essential to pick the right IVF center that can help your dreams of having a baby come true. In this post, MomJunction shares the list of 15 best IVF centers in India.
We narrowed down this list based on the All India Fertility & IVF Ranking Survey-2019 done by The Times Of India.
Top IVF Centers In India
Multispeciality Hospitals
1. Jaslok Hospital and Research Center – Jaslok FertilTree, Mumbai
The IVF center in this hospital claims to have treated more than 8,050 couples, resulting in the birth of around 12,000 babies, since its inception in 1990.
It has facilities for in vitro fertilization (IVF), micromanipulation (ICSI), laser-assisted hatching (LAH), and semen and embryo cryopreservation. It claims to be one of the first centers to start breakthrough procedures like cumulus aided transfer (CAT). It does not have branches anywhere else in India.
Website:  www.jaslokhospital.net
2. Max Multi Speciality Hospital and Research Center, Delhi
The center in Panchsheel Park offers treatments such as assisted reproduction techniques (IVF, ICSI and IUI(intrauterine insemination)), natural cycle IVF, assisted hatching, male fertility treatment, blastocyst transfer, surgical sperm retrieval, fertility presentation, and third party reproduction.
Max Multi Speciality's IVF center in Vaishali, Ghaziabad, is also ranked one of the best IVF centers in the survey.
Website: www.maxhealthcare.in
3. D. Hinduja Hospital and Medical Research Center, Mumbai
The IVF center offers separate evaluation techniques and treatment options for male and female infertility issues. According to their website, they have 30 years of experience and employ advanced techniques such as physiological intracytoplasmic sperm injection (PICSI) and preimplantation genetic screening (PGS).
Website: www.hindujahospital.com
4. BirthRight Fertility Center by Rainbow Hospitals, Hyderabad
The centers offer fertility treatments such as IUI, ICSI, IVF, and claim to use innovative technologies such as intracytoplasmic selected sperm injection. Other fertility treatments, such as assisted hatching, cryopreservation, donor, and preconception counseling, are also offered. 
According to their website, the centers come up with treatment plans based on the couple's medical history, age, physical condition, diagnosis, duration of infertility, etc.
Website: www.rainbowhospitals.in
5. Cloudnine Hospital, Gurgaon
The IVF center in this hospital offers a range of fertility and reproductive endocrinology treatments. They claim to have a good success rate of conception.
Website: www.cloudninecare.com
6. Akanksha Hospital And Research Institute, Anand
The center offers advanced IVF treatments including IVF, ICSI, IUI, cryopreservation, sperm and egg donation, laser-assisted embryo hatching, etc.
 Website: www.ivf-surrogate.com
7. Artemis Hospitals, Gurgaon
The hospital offers IUI, IVF, ICSI, and cryopreservation of the sperm and embryo. It also provides free psychologist consultation.
Artemis also offers special services such as andrology service, intracytoplasmic morphologically selected sperm injection, sperm DNA fragmentation test, and assisted hatching before implantation.
Website: www.artemishospitals.com
8. BLK Super Speciality Hospital, Delhi
The IVF center in this hospital offers IUI, IVF, ICSI, and surgical procedures. This center claims to have facilities for treating difficult cases, repeated IVF failures, hormonal disturbances, sexual dysfunctions, and counseling sessions. They also offer basic or advanced infertility training and IUI training programs for doctors.
 Website: blkhospital.com
Single Specialty Hospitals
9. Milann (BACC Healthcare), Bengaluru
This IVF center was established in 1990 as Bangalore Assisted Conception Center (BACC), which was rebranded after its strategic partnership with Health Care Global Enterprise Limited (HCGEL). It now has centers in Bengaluru, Delhi, Chandigarh, and Ahmedabad.
The center claims to be an early adopter of new technologies such as time-lapse single embryo transfer and preimplantation genetic diagnosis. Their services include fertility evaluation, ovulation induction-timed intercourse (OI-TI), IUI, IVF, ICSI, and third-party reproduction programs.
Website: www.milann.co.in
10. Bavishi Fertility Institute, Ahmedabad
Bavishi Fertility Institute was established in 1998 and has expanded into a chain of fertility institutes in Ahmedabad, Mumbai, Surat, Delhi, and Kolkata. They offer treatments for various male and female infertility issues. They also offer assistive reproduction treatments such as IUI, IVF, ICSI, egg donation, embryo donation, surrogacy, cryopreservation of embryos, and semen donation.
Website: www.ivfclinic.com
11. Oasis Center For Reproductive Medicine, Hyderabad
This IVF center has its corporate office in Hyderabad and branches in Hyderabad, Secunderabad, Chennai, Vizag, Warangal, and Vijayawada. The centers claim to be ISO 2001-certified, and follow the guidelines of the Indian Council of Medical Research (ICMR).
The fertility treatments include OI-TI, IUI, IVF, donor treatments, minimally invasive surgery, fertility preservation, preimplantation genetic screening, preimplantation genetic diagnosis, in vitro maturation of oocytes (IVM), and magnetic-activated cell sorting (MACS).
Website: www.oasisindia.in
12. Gunasheela IVF Center, Bengaluru
 The IVF center claims to have treated around 60,000 couples, and delivered 20,000 babies in 41 years.
They offer treatments such as IUI, IVF, ICSI, IVM, blastocyst transfer, frozen embryo transfer, assisted laser hatching, preimplantation genetic screening, and preimplantation genetic diagnosis.
Website: www.gunasheela.co.in
13. Prashanth Fertility and Research Center, Chennai
 Prashanth IVF center was founded in 2001 to provide reproductive and endocrine care. It claims to offer personalized care and advanced facilities to its patients.
The fertility treatments they provide include IUI, IVF, ICSI, laser-assisted hatching, hi-tech IVF, embryo transfer, donor and surrogacy program, etc. The center also offers pregnancy and pediatric care.
Website: www.pfrcivf.com
14. ARC International Fertility and Research Center, Chennai
 This IVF center has branches in Tamil Nadu, Pondicherry, Kerala, Andhra Pradesh, West Bengal, Sri Lanka, Malaysia, and Canada. The center provides care through fertility specialists with a unique ARC success program. It also extends support through various tools and resources on education, treatment management, and stress reduction.
According to their website, they offer treatments such as controlled ovarian stimulation, IUI, IVF, fertility preservation for cancer patients, ovulation induction, donor and gestational carrier services.
Website: www.arcivf.com
15. Sunflower Women's Hospital, Ahmedabad
 The hospital claims to be doing 175 to 200 cycles of IVF a month with expertise in treating high-risk pregnancies. The fertility services offered include ovulation induction, superovulation, IUI, IVF, ICSI, sperm retrieval, freezing of sperm, embryo, and ovum, donation of sperm, egg, and embryo, assisted hatching, etc.,
Website www.sunflowerhospital.in
Tips To Choose The Best IVF Center In India
 Before you decide on an IVF center, you may want to consider the below parameters.
Qualifications and certifications: The National Guidelines for Accreditation, Supervision & Regulation of ART (Assisted Reproductive Technology) Clinics in India states that artificial reproductive treatment requires a coordinated teamwork between the gynecologist, andrologist, and a clinical embryologist supported by a counselor and program director (1). You can find if these specialists are available at the IVF center, by visiting their website or making a visit to the center. You could also check if the center has an ISO 9001 certification as it is a token for good quality service.
Success rate: According to the National Guidelines for Accreditation, Supervision & Regulation of ART Clinics in India, the success rate of any artificial reproductive treatment is below 30% under the best of circumstances (1). It is advisable to learn more about the success rate of a clinic since the rate reflects the expertise and experience of a clinic.
Registrations: The guidelines further state that the clinics involved in the collection of male and female gametes, creation of embryos outside the body, processing, research and storage of embryos should be regulated, registered, and supervised by appropriate state authorities (1). Most of the IVF centers have this information on their website.
Cost of the treatment: The cost for the treatment may vary from one clinic to another. The clinics usually offer packages that include stages from evaluation to conception. Also, you might have to go through the treatment more than once, depending on the success rate. Therefore, calculate the cost accordingly.
Confidentiality: According to the national guidelines, any information about the clients and donors should be kept confidential. Also, the treatment information of a couple should not be revealed to anyone except the doctor (1). You may want to research about the center's history of adhering to the confidentiality clause.
Counseling: The national guidelines also require the clinics to give the couples complete information about the various implications of the treatment (1). Ask the IVF center if they have a counseling division that can disclose and discuss the various aspect of the treatment.
Peer reviews: A peer review is anecdotal evidence, but is given after first-hand experience with the IVF center's treatments. So, inquire with your friends and relatives who might have used the clinic's services (if it does not surpass their privacy). You could also read the reviews and comments about the clinic on social media platforms.
There could be several other IVF centers around you but choose the one which will fit your requirements. Do thorough research by visiting the center and talking to the doctors. Also, do not hesitate to ask questions and clarify your doubts.
What do you think will make an IVF center the best from the rest? Let us know in the comments section below.
MomJunction was not involved in the survey nor it has any business partnerships with the centers covered in the list. This post is not an endorsement to the hospitals, and couples' discretion is advised in selecting an IVF center.
References:
MomJunction's articles are written after analyzing the research works of expert authors and institutions. Our references consist of resources established by authorities in their respective fields. You can learn more about the authenticity of the information we present in our
editorial policy
.
Recommended Articles:
The following two tabs change content below.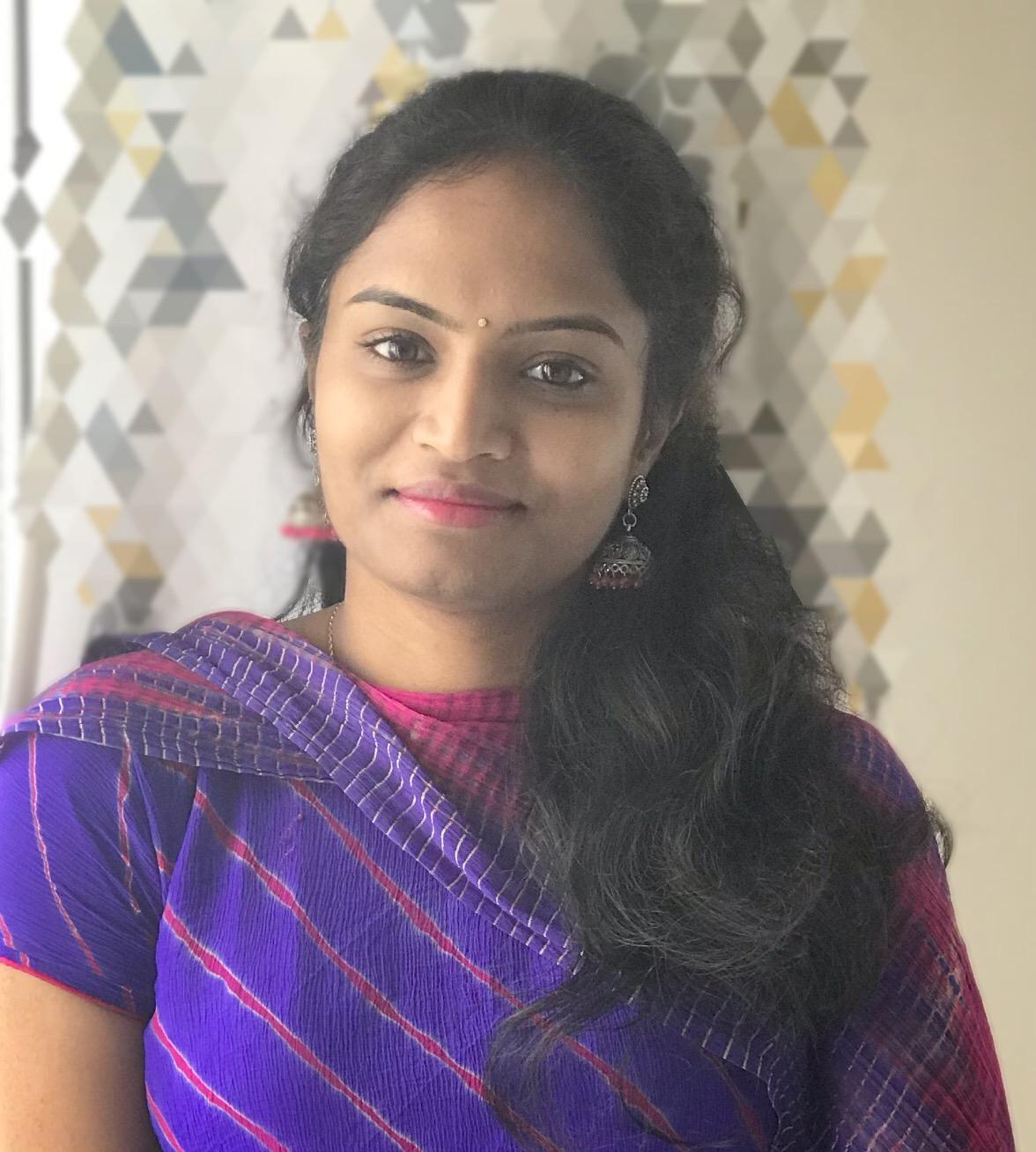 sanjana lagudu
Sanjana did her graduation in Pharmacy and post graduation in management. It was during her first job, she recognized her skills in writing and began working as a freelance writer. Later, she completely moved into content writing and began working as a full-time content writer. Sanjana's articles in MomJunction cover topics related to new parenting and relationships. A fitness enthusiast...
more