A Japanese cooking appliance with a ceramic shell, a kamado grill offers an even heat distribution for easier cooking. Here's our list of the best kamado grills to help you choose the right one. These grills provide longer heat retention and use less energy to cook. They are fuel-efficient and versatile and offer extensive temperature control.
Kamado grills can efficiently withstand large amounts of heat and are suitable for cooking various delicious barbecue recipes. So, take a look at our list of products and features to choose one that suits your requirements.
Top Products From Our List
9 Best Kamado Grills To Buy
Char-Griller Akorn Jr. has a porcelain-coated steel interior finish, a powder-coated exterior finish, a cast iron cooking surface with a diameter of 153 square inches, and an easy-to-dump ashtray. The charcoal grill has top and bottom air dampers for precise temperature control.
Compared to ceramic kamado, this grill is low-cost, lightweight, and portable. The grill also has a hinged locking lid, a heat gauge, and a solid three-layer structure with insulating materials to provide an excellent grilling experience.
Pros
A comfortable dump ash pan
Precise temperature control
Great heat retention
Even heat distribution
Cons
Cast iron grates rust a bit quickly
Kamado Joe Classic has an advanced trolley with large wheels and locking casters for easy mobility. The multi-tier grill provides precise temperature control and can heat food from 225°F to 750°F. The charcoal grill is easy to clean and can easily discard the ash by removing the ashtray. The appliance also has stainless steel cooking grates and a built-in thermometer. The grill has a patented lifting hinge to reduce the overall weight of the dome.
Pros
Portable
Lightweight
Weather-resistant
Durable
Cons
The user manual may be unclear
The 126-pound grill has a double-layer insulated steel grill body, which can effectively retain more heat and moisture than a ceramic grill. The Kamado grill has a cast iron top damper and an aluminum lower damper with heavy-duty gaskets.
The powder-coated finish gives the grill an attractive appearance, and the removable dust collector makes the cleaning process easy. The package also includes a chrome-plated swing secondary rack, removable resin side shelves, and an easy-to-move cart.
Pros
Great heat retention
Sturdy build
Appealing look
Portable
Cons
The handle may make it a bit unaesthetic
Aoxun Kamado Grill is made of solid ceramic walls, a solid body, and the temperature range is from 50°F to 800°F. The fuel-efficient grill is lightweight and comes with an airtight cover for precise heat retention.
The grill uses lump charcoal, which can efficiently provide smoked food for small families. The device has an insulated handle and a pre-installed lid hinge with a lifting aid to ensure easy opening.
Pros
Lightweight
Excellent surface
Effectively maintains airflow
Minimal preheat time
Cons
A bit challenging to maintain
Vision Grills Ceramic Kamado's temperature range is from 200°F to 700°F with excellent heat retention and minimal ash content. The ceramic grill protects against external contact burn risks. The grill has a 596 square inch grilling area, suitable for multiple purposes.
Pros
Brilliant heat retention
Sturdy Ceramic built
Versatile use
Comes with a wood side table to place pots
Cons
The ash drawer does not seal
Duluth Kamado grill is made of high-quality porcelain-coated stainless steel and one-inch-thick ceramic walls to ensure uniform circulation and excellent heat retention. It has a large and reliable stainless steel thermometer, which is easy to read, and an easy-to-remove plate setter.
The top vent of the kamado has a dual-action mechanism. The black powder coating of the grill makes it more attractive.
Pros
Durable body
Plenty of cooking space
Easily readable thermometer
Easy to maneuver top vent
Cons
The cast iron top vent by Primo grill is durable and also provides better protection against rain. The grill has side tables to keep grilling tools and vegetables when cooking. It has an ergonomic and easy-to-operate handle.
The 280 square inch Kamado grill is made of high-quality ceramic, and its cart has casters and large wheels for easy movement. The user-friendly multi-function grill offers a wide temperature range of 150°F to 800°F and has a 20-year warranty.
Pros
Ergonomic handle
Portable
High-quality build
Side tables for convenience
Cons
The 12-inch Charapid ceramic kamado grill is a small machine with excellent heat retention. The multifunctional product can be used for baking, searing, grilling, and smoking. The highly efficient appliance can heat, bake, and smoke in a wide temperature range of 200°F to 800°F. The portable grill has a thick ceramic wall to prevent burn hazards and is suitable for small families.
Pros
Brilliant heat retention
Enhanced protection with ceramic walls
Easy to move
Lightweight
Cons
Not suitable for a large gathering.
Chefood Kamado Style Grill has 138 square inches cooking surface with one inch thick ceramic walls. The device's outer diameter is 16 inches, and its cooking grid is made of high-quality 304 stainless steel. The Kamado grill has excellent thermal insulation properties and is suitable for outdoor barbecues.
The adjustable bottom air damper and top vent of the grill ensure flexible temperature control. The package includes a grill cover for better protection, and the pumpkin design makes the product attractive.
Pros
Premium quality built
Flexible temperature control
Includes grill cover for enhanced safety
Appealing design
Cons
How To Choose The Right Kamado Ceramic Grills?
Here are the features to look for when buying the best Kamado grill that offers value for your hard-earned money.
Built quality: The Kamado grill's quality should be the first and most important thing to consider. Stainless steel and ceramic are two high-quality materials that ensure durability. Also, look for an appliance with thicker walls to ensure the accuracy of temperature control.
Cooking area: Before making any decision, consider the cooking space according to your requirements. If you are a party lover and plan to host a large gathering, you can choose the Kamado grill with a large surface area. If your family is small, you can choose portable devices.
Portability: If you plan to use the Kamado grill for road trips, look for a grill with large wheels and casters for easy mobility. The size of the grill and weight also determine its portability.
Heat retention: Choose a product with good heat retention properties so that you can cook the food well, even for long hours at once.
Easier clean up: The Kamado grill with a removable ash pan is easy to clean. You only need to remove the ashtray and clean the surface. Consider all the available options and choose the products that include a detachable ash pan for effective cleaning.
Temperature range: You must also consider the temperature range of the grill. Products with a wide temperature range are suitable for both low-temperature slow cooking and high-temperature searing.
A kamado grill is a multifunctional high-quality cooking appliance that can effectively maintain high temperatures and provide perfectly grilled snacks. For those who like to organize barbecues for family and friends in the backyard, this kitchen appliance is a must-have. Choose one from our list of the nine best Kamado grills and enjoy your barbecues with family and friends and smoking hot food.
Recommended Articles:
The following two tabs change content below.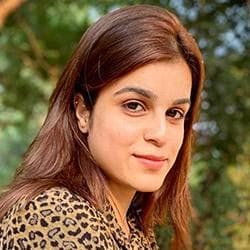 Sakshi John
Sakshi did her graduation in Journalism from the Madras Christian College, Chennai, before starting her career as a freelance writer. She is into blog writing and for MomJunction, she covers various topics, including products to buy for your kitchen, furniture, and other home requirements. Previously, she interned as a content writer in a cyber security firm. As a content writer, Sakshi...
more