When driving or in the shower, we all like to sing our favorite songs. Whether you sing a duet with someone or enjoy singing alone, a karaoke machine can be a great addition to the fun party. These simple machines let you sing your favorite tunes to the beat and provide the song's music to let you sing like a professional.
If you're hosting a musical party or just like to have fun with a group of friends during the weekends, bring home one of the best karaoke machines and bring alive the talented singer in you.
Read on to learn about the many types of karaoke machines and how to choose the right one from the best karaoke machines available online.
Types Of Karaoke Machines
There are four kinds of karaoke machines:
All-in-one microphones: This is one of the cheapest options and includes a small speaker, mixer, and a microphone. If you are looking for a portable and wireless design, this is a good choice.
Mixer only karaoke machines: This is considered as the mixer-only style option. The price point is directly proportional to the features. This karaoke machine includes a mixer and sometimes a microphone. However, depending on the model you choose, these machines can accommodate up to microphones, are flexible and portable.
Mixer and speaker combination: It is the most commonly used karaoke machine. There is a large range to meet every budget. This machine includes a mixer, speakers, and microphone. You can connect the karaoke machine to other devices using Bluetooth or RCA cables.
All-in-one karaoke machines: This portable, easy-to-operate machine includes a speaker, microphones, a screen for displaying lyrics, and a sound mixer. It
Top Products From Our List
11 Best Karaoke Machines To Buy

Earise T26 karaoke machine is suitable for both indoor and outdoor settings. Equipped with Bluetooth speakers, the karaoke machine can provide heavy bass and clear audio. Bluetooth and AUX input enable you to play music from mobile phones, iPad, and laptops. The machine comes with TF card input and a USB flash stick. The device can be used as a power bank via a USB port. Its aesthetic structure makes it suitable for any décor.
Pros
Long-lasting battery
Remote control capability
Multi-connectivity
Recharges phone anytime
Cons
Microphone quality can be better

Hikep Portable Karaoke Machine is a multifunctional speaker. It can easily switch to the FM mode and automatically search for radio stations. This device also has a built-in high-quality Bluetooth 4.2 module with a range of approximately 33 feet. With the built-in 1800mAh rechargeable high-efficiency lithium-ion battery, you can play music continuously for up to six hours at maximum volume at the beach, outdoor parties, gym, or even your home garden. You can record it to a micro-SD card or a USB flash stick and transfer it to Mac and PC.
Pros
Rechargeable battery
Compact
Lightweight
Easy to use
HD stereo sound quality
Record vocals via microphone
Cons
May not have charging adapter

With two wireless handheld microphones, audio input cable, power supply, and dual-antenna LCD, the Nasum UHF dual-channel microphone system is the perfect package. Its dual-antenna design ensures a broad signal range. It is compatible with 6.5mm PA devices and computer audio cables, and wireless mics prevent tripping due to long cables.
Pros
Excellent sound quality
Easy to set and use
High fidelity microphone
Two years servicing guaranteed
Cons
May not be compatible with tablets and mobile phones

The pedestal karaoke system has a 7-inch color LCD screen to read the lyrics during the performance, connect it to a TV via an RCA cable, and read it on a larger screen. This professional karaoke machine also includes a rotating dock for iPhone/iPod, a USB stick, and a CD+G player. The digital key, echo, auto, and balance control functions help you sound like a rock star.
Pros
Impressive sound
Supports wireless microphones
Easy to use
Secured resting cradle
Cons
Mic sound quality could be better

VeGue system is compelling as it has noise reduction and anti-interference featuresto deliver the best sound quality. With the help of a 10-inch woofer and dual 3-inch tweeters, the speakers can amplify your voice, play the radio, or play songs without distorting the audio even at higher volumes. The LED lights keep changing color with the rhythm of the music and can be turned off if you don't want them.
Pros
Powerful rechargeable battery
One-year, after-sale warranty
Easy to operate
Two wireless microphones
Cons

The Karaoke system is compatible with Bluetooth, AUX, USB, SD memory card, and RCA. This device features two DVDs along with 300 classic favorites. So, record and create your CDs as you sing to your favorite music. With two microphones included in this perfect package, you can create your duet with your loved one. You can read the lyrics on an in-built seven-inch display or the connected TV screen as you sing.
Pros
Portable
Synchronized LED lights
Remote control capability
USB charger and AUX input for smart devices
DVD/CDG/CD/MP3/MP3G Karaoke Player
Cons

Moukey karaoke machine has a built-in wireless connection to stream audio. This device supports a 3.5mm jack, USB connection,and micro SD card aligned with iPad, iPhone, tablet, PC, or Android phone. The powerful portable speaker is equipped with a box-shaped battery having a built-in 15V 7.4 A rechargeable battery suitable for personal or commercial use.
Pros
Flashing DJ lights
Multi-connectivity
VHF wireless microphone
Simple console
Remote control capability
Cons
No power cord/battery charger

The Proreck wireless microphone system has four metal microphones, 6.35mm cables, and a 110/230V adapter. Another notable feature of the system is that it has eight types of EQ modes in different places,such as the standard mode for conferencing, classic is for classical music,etc. It also includes separate volume adjusters for different channels. The microphone is made of durable metal and is energy efficient.
Pros
Huge compatibility
Rechargeable batteries
Great sound quality
Cost-effective
Cons

The all-in-one Sound Town Karaoke Mixer System is compact. It has multiple inputs and output connectors, such as HDMI ARC, optical combination output, and compatible with smart TVs, sandbars, and home receivers.
Pros
Built-in high-quality Bluetooth module
Sleek metal design
Easy to set
100 feet operating range
Echo and tone controls
Cons
Microphone has a minor lag

Rockville offers a compact and portable karaoke machine which can provide a fantastic bass response and clear sound reception. The device comes with built-in FM radio, RCA input/output, built-in equalizer, high-power 8-inch woofer with a 1-inch tweeter.A built-in Bluetooth and 25mm compression horn drivers ensure high volume.
Pros
Comfortable ergonomic construction
Longer battery life
Easy to operate
Great sound quality
Remote control capability
Cons

Tonor Wireless Karaoke Machine has excellent sound quality. It features an eight-inch subwoofer, peak power of around 250W, and two three-inch tweeters. The wooden case cancels any noise distortion and enhances sound quality. This is an excellent gift idea for both kids and adults. The dancing lights and a disco ball are rhythmic, and its wireless design prevents tangling of wires and tripping during a performance.
Pros
Easy to connect
Built-in high-quality Bluetooth module
Additional microphone input port
Storage bag
Cons
Battery life may reduce if used while charging
How To Choose The Right Karaoke Machines?
We have rounded up the essential parameters to consider when buying a karaoke machine. Use them to pick the best one.
Size: For portable karaoke machines, size is one of the most important features to consider. It should be compact enough to fit into a backpack or be equipped with wheels and handles in the correct position.
Connectivity: Due to the legality of music licensing, home karaoke machines usually do not have a built-in songbook. Therefore, in this case, you will have to provide your music. It is always recommended that you pay attention to options for connecting to a mobile phone or other devices via cable or Bluetooth.
Number of singers: Another factor that needs to be addressed is that the karaoke machine should have enough microphones or some additional inputs (if needed) for additional microphones. This depends on the number of people likely to use it at a time
Power output: Power output should be your primary consideration. This factor determines the sound and volume of the karaoke machine. The wattage can be as low as 5W to 300W. In ideal circumstances, 90W is suitable for personal use.
Extras: Microphones have variousbuilt-in effects to help you maintain the pitch or adjust the Chipmunk or Alvin style sound. You may consider other features,such as dazzling lights, disco balls, anda monitor or screen, when choosing a karaoke system.
There are many types of karaoke machines with different features suitable for homes, events, or karaoke bars. The right choice depends on where you will use it, how many will use it at a time, the wattage, and how much space there is for the machine. Consider these points and pick one from our list of the best karaoke systems.
The following two tabs change content below.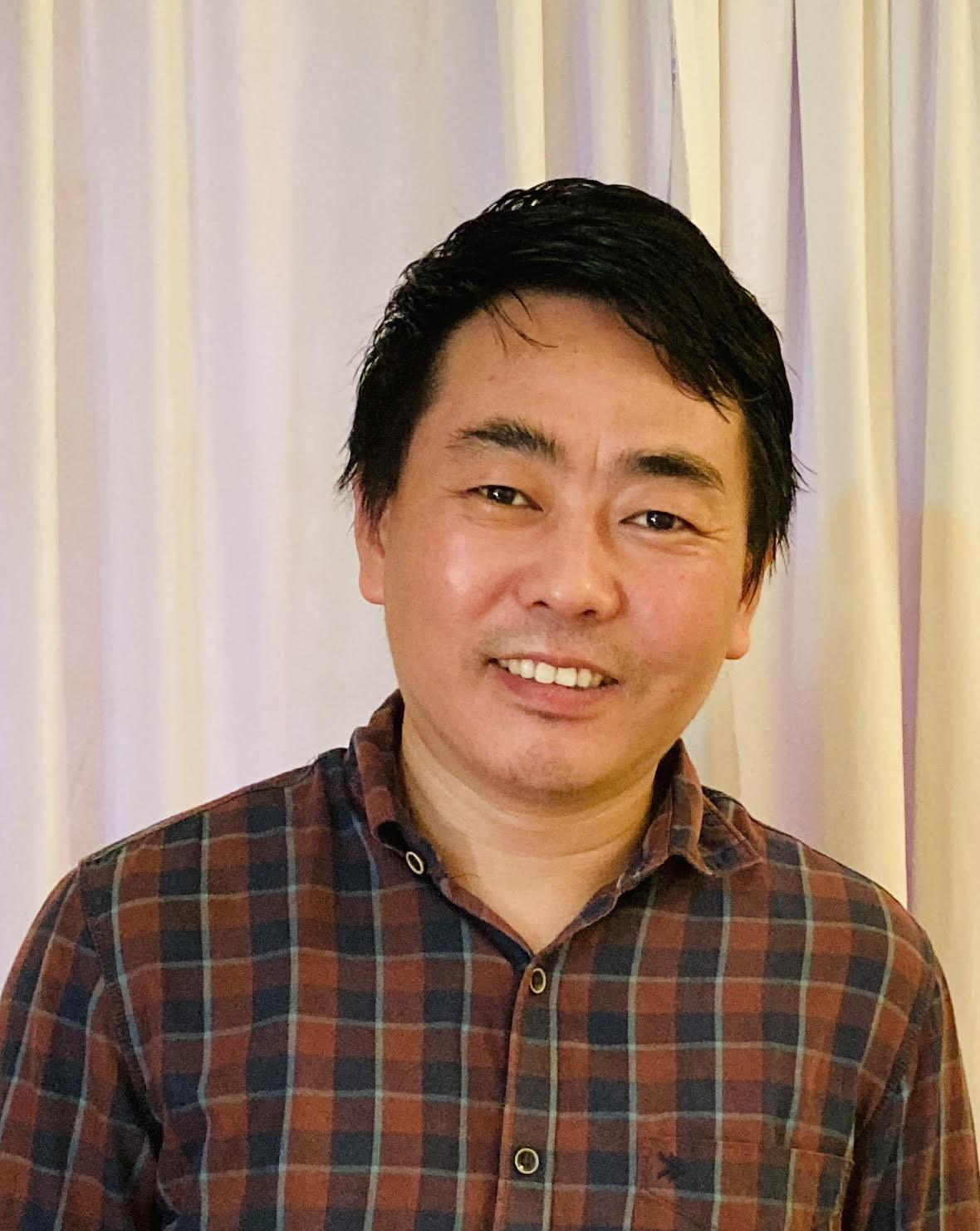 Wedetso Chirhah
Wedetso Chirhah holds a masters degree in English Literature. He had written content for more than 15 B2B websites and edited school books before joining MomJunction as an editor. Wedetso ensures the articles meet the highest editorial standards. He enjoys making content understandable and relatable to readers, and he is a big fan of the versatile em dash. He also...
more