If you are a keyboard player, you know how essential it is to find the best keyboard stand that supports your studio setup. It is an essential musical gear, but choosing the right one might seem like a daunting task with several options available in the market. One of the things you should pay close attention to is that the stand you choose to go with should be durable, keep your keyboard firm, and have a suitable height.
A good keyboard stand will keep your keyboard stable, safe, and secure while you play. Because the last thing you would be worrying about is your keyboard crashing down. To help you pick the right one, we have created a list of top keyboard stands that would keep your stable safe so that you can shine throughout your performances.
Top Products From Our List
11 Best Keyboard Stands
This pre-assembled and portable, double X style keyboard stand is perfect for heavy electronic digital keyboards. It features a unique quick release mechanism that allows players to adjust the height of the keyboard stand anywhere between 4 to 36 inches, and the width between 7 to 38.5 inches. The depth at the top is 14 inches while it's 19 inches at the bottom. It has a heavy duty metal construction that caters to both light and heavy keyboards. The metal parts are welded together and require no screws. It features strong support straps that prevent the keyboard from moving while playing, and the upper and lower slip-proof rubber end caps give even more stability for the keyboard. It's also extremely convenient to pack away after performing to save room.
PROS:
No assembly needed
Sturdy double X frame
Weight capacity of 45 pounds
Suitable for both kids and adults
CONS:
Some may not be satisfied with the locking straps.

This universal keyboard stand has an adjustable height and width to fit most keyboards, and is compatible with all major keyboard brands. This Z style stand allows you to play both sitting and standing, and boasts a heavy-duty construction that supports heavy gear and instruments. It offers more stability than an X style stand and is less likely to tip over. It includes 4 adjustable feet, a headphone hook, and anti-skid foam pads, as well as 2 anchoring straps for extra protection and stability. The height of the stand can be adjusted between 22.5 and 33.5 inches, and the width between 22.5 and 33.5 inches. It can be assembled and disassembled within a minute and does not require any tools, and can be packed flat for storage or transport.
PROS:
Spring loaded knobs to adjust height and width
1 3/8 inch box frame
Butterfly knob to assemble
Weight capacity of 250 pounds
3-year warranty
CONS:
Some bolts may not align with the nuts.

Measuring 38 x 2 x 5.25 inches, and with a weight of 5.45 pounds, the height of this keyboard stand can be adjusted to 6 levels for maximum playing comfort. This X style keyboard stand is both durable and sturdy, and gives the required support to the keyboard.  It is the perfect complement to your Casio keyboard and is compatible with a range of other keyboards as well. Its sleek black design adds to the elegance and style of this stand, making it perfect for stage performances.
PROS:
High quality material
Easy to assemble
Well balanced
Weight capacity of 150 pounds
CONS:

This double X shaped heavy-duty keyboard and piano stand is extremely stable and has an adjustable height. The height can be adjusted between 27.5 to 38.2 inches which makes it very convenient to use while sitting and standing. Made of durable steel and PVC material with a plastic PP bottom, this keyboard stand is incredibly long-lasting and strong. Its sleek black color not only gives it a stylish appearance, it also coordinates very well with other equipment. Measuring 19.8 x 19.5 x 35.4 inches, it weighs 10.5 pounds, and the weight can be adjusted from 13.5 to 16.5 inches.
PROS:
Sturdy construction
Easy to adjust
Convenient portability
Metal locking mechanism
2 parallel supports on both sides
CONS:
The lever that adjusts the height does not lock.

This wooden keyboard stand is ideal and completely compatible with your Yamaha  P115, P45, P71, P85S or P85 keyboard. Measuring 130.8 x 29.2 x 72.4 cm, and weighing 11.8 kg, this high-quality keyboard stand gives you a stable platform for placing your precious keyboard securely. It has a stylish and elegant look with a glossy brilliant wood finish, and this stand provides a clear sound projection for your keyboard. The 3 wooden pieces are securely joined and are extremely durable— it can comfortably take the weight of the keyboard and the additional pressure while playing, and is resistant to termite, moths, and rot.
PROS:
Securely attaches to instruments
Attractive black finish
Easy to assemble and disassemble
Ideal stand for both stage and studio performance
CONS:
May not be the ideal height

Ideal for 49, 61, 76 and 88 key keyboards, and with a weight capacity of 130 pounds, this heavy-duty 0.75 x 1.50 inches steel constructed keyboard stand is a single X style. The height can be adjusted between 25.25 to 38.75 inches in 3 positions, and can be securely locked, making it perfect for use both sitting and standing. It features 19-inch long steel base supports and rubber end caps so that there are no scratches or marks left on the floor. The bench measures 12 x 17 inches and the seating area features 2.25 inches of high density foam comfortable padding.
PROS:
Extremely comfortable
Folds completely for storage
Center clutch height adjustment system
Bench has weight capacity of 250 pounds
Stand has weight capacity of 130 pounds
CONS:
The lowest setting might still be too high for some people.

The arm sleeves of this keyboard stand are adjustable and can be positioned to fit the width of almost any keyboard. It's crafted with durable coated iron and features rubber end caps on the second tier that are slip-proof, and prevent the keyboard from slipping while playing. The lower tier has 2 high strength locking straps that prevent your keyboard from falling off. It folds flat into a slim and compact design that makes it convenient for transporting and storage. The height of the stand can be adjusted between 25 to 39.2 inches, the width between 14.5 to 27.5 inches, and it has a weight capacity of 180 pounds.
PROS:
Double layered leg design for strength and durability
Suitable for most standard sized keyboards
5 locking positions for adjusting height
Easy-to-use pull knob for adjusting height
CONS:

This sturdy and reinforced Z-style keyboard stand works with keyboards of all sizes and weights, right from a 41-key to a 88-key model. It comes equipped with a special sliding lock that allows the width of the stand to be adjusted between 24 to 41 inches. With the unique feature of having 14 height settings, its height can be adjusted between 23 to 35 inches. The arms are padded with foam to prevent your keyboard from slipping while playing, and their soft surface prevents scratches on the body of the keyboard when it rests on it. The open design at the bottom gives you sufficient room for cabling and pedalling.
PROS:
Weighs just 1 pound
Can be used with a wide variety of keyboards
Convenient height adjustments of 1-inch increments
Stand's arms are held in place by a metal peg and bolt.
CONS:
The holes for the screws may be misaligned in some cases.

The width and height of this Z-style stand can be conveniently adjusted with the rounded mount to be suitable for playing while sitting or standing. The height of this portable keyboard stand can be adjusted between 23.2 to 35.4 inches, while the width can be adjusted between 24.6 to 40.9 inches. This stable, stylish, and sturdy stand is made of 1.25 inches square tube construction and has enough floor space for the pedal and cabling. Its sturdy design keeps the stand grounded so that it doesn't tip over while playing. It features non-slip pads both at the top and bottom that prevents your instrument from moving, and protects your keyboard from scratches.
PROS:
Heavy-duty construction
Suitable for almost all keyboards
Open design at the bottom
Weighs 18.66 pounds
CONS:
No leveling feet for uneven floors

This keyboard stand features a classic X-style design and has a secure bolted construction to add to its stability and reliability. It also features cushioned feet so that your keyboard doesn't shift or move while playing. Both the width and height of the stand can be adjusted to suit various sitting and standing positions while playing. The width is adjustable between 13.3 to 31.9 inches, while the height can be adjusted between 24.6 to 38.2 inches. It comprises 4 parts— X-frame, support arms, floor supports, and Allen wrench, which need to be assembled for a sturdy platform on which you can place your instrument. The sleek and stylish appearance of this black color stand adds to its aesthetic appearance on the stage. The slim-line design of this stand can fold up to a compact size for convenient storage when not in use.
PROS:
Superior workmanship
Unmatched portability
Support depth of 19.3 inches
Durable and long-lasting material
Quick-release fastener for height adjustment
CONS:
Does not come with instructions for assembly

The double bracing of this music keyboard stand ensures it has extra stability, and it has an adjustable height that ranges between 28 to 39 inches so that you play it while standing or sitting. It has a weight capacity of 150 pounds and can be folded into a collapsible, compact piece for easy portability and storage. This budget-friendly, lightweight keyboard stand features sturdy rubber feet for added steadiness and stability of your instrument.
PROS:
X-style keyboard stand
Knobs for easy height adjustment
Slip-resistant arms
Weighs 8 pounds
CONS:
Some feel that the instructions for assembly could be clearer.

Now that you have been through our review of the 11 best keyboard stands, let us give you a few pointers on what to keep in mind while choosing the perfect one for your keyboard or piano.
How To Choose The Right Keyboard Stand
The keyboard stand you buy will be completely determined by the keyboard you need it for. Also, the number of tiers your keyboard stand will need will be determined by the number of keyboards you have. If you happen to have a small, 25-note keyboard, you need to ensure that the minimum width of the stand is small enough, especially in the case of X-style stands, where the narrower the width of the stand, the more likely it is that the height of the main tier will be more.
The keyboard should rest comfortably between the rubber end caps that hold it in place, and extend no more than a few inches beyond the arms of the stand. You also need to consider the weight capacity of your keyboard stand as you don't want your cherished keyboard crashing to the ground. For this, it's important to know your keyboard's weight— if your keyboard weighs about 120 pounds, you should buy a stand that has a higher weight capacity than 120 pounds.
A Z-style stand is better than an X-style stand if you play your keyboard sitting down, as X-style stands, especially the double-braced styles, can inhibit your knee space, and even hurt your knees because of insufficient legroom.
If you play gigs, the portability and the ease of assembling and disassembling your keyboard stand is definitely something to consider. If you need it for home or studio use, the setup is more or less permanent, so it's not so much of an issue. Also, if you are a musician and use your keyboard quite frequently, a 4-legged sturdy stand is recommended as they are more durable and cost-efficient. For those who play as a hobby or for recreation, any strong stand will do.
There are a variety of keyboard stands available depending on your requirements— Z-styles, X-styles, column-styles, and table-styles. The X-style stand is a less expensive option but is also not very stable, and is more suited for lightweight keyboards which do not have other musical accessories. The Z-style stand is a sturdier option but is more expensive than the X-style. Their height can also be adjusted for sitting or standing positions.
The table-style stand is very convenient for musicians who prefer playing the keyboard while sitting down. The column-style stand costs the most but also has the most legroom and also features a more professional and attractive design. Make sure that your keyboard stand is crafted with aluminum, solid steel, or other heavy duty materials so that your keyboard is stable and secure.
Some stands have double or triple tiers and are designed to hold several keyboards. These are very useful if you use a couple of keyboards but don't want to buy too many stands. Ensure that you choose one that can support your keyboards properly.
Most keyboard stands come with a few additional features like locking safety straps that attach your keyboard to the stand so that they do not slip off or shake while playing. Almost all of them have an adjustable height, which may vary from 3 positions up to 14 positions. Slip-proof rubber end caps also hold your keyboard steady and prevent it from slipping and sliding. A few have padded arms to prevent scratches on your precious keyboard, and there are a few models that even come with a padded bench for you to sit on while playing.
Now that you know what to look for while choosing a keyboard stand, it's also important to know what types of stands are there, and the options available to you that fulfil your requirements.
Different Types Of Keyboard Stands
This is the most common type of keyboard stand, as they are lightweight, sturdy, versatile, foldable, and budget-friendly. They can be assembled quickly and conveniently by placing the 2 crossmembers into an X shape and locking it in place at the height you want with a spring-loaded pin at the centre of the X. It usually has up to 5 height options and is quite durable, but legroom may be an issue for taller players. It requires less floor space and is available in both heavy duty and light forms.
This stand has the form of 2 Z-shaped side struts which are joined by a central horizontal support. It has a sturdy and high-performance design that's good for a more permanent setup as it tends to take longer to assemble. But some prefer it as it is very easy to fold which adds to its portability. It is also very stable and has an adjustable height and width which fits all kinds of keyboards.
Table style keyboard stand
These stands have an incredibly solid design and are best suited for people who prefer playing while seated. They are not particularly aesthetic to look at, but can easily take the weight of an 88-key keyboard without the slightest bit of shaking. It has an open design at the base which is wide meaning there is more than enough space for your legs and pedals. They also have 4 legs like a table, and its height can be adjusted. They are sometimes referred to as mixer style as they can also be used for holding mixers.
This stand is perfect for holding multiple instruments and can hold up to 6 synthesizers at a time. It is good for display and storage, so if you have a number of keyboards in a project studio which you don't play all that often, this is the stand for you. They are lightweight, sturdy, and stable with A frames on the sides, and resemble a table. They have a lot of legroom, and again, are suited for those who like playing seated.
Column-style keyboard stand
These cantilevered stands have a large vertical stand or column that stretches backwards at an angle from the base, and has support arms at approximately 45° angles to hold your keyboard. They are aesthetically appealing on stage and also are not obviously visible on stage, so do not distract from your instrument. They are easily portable as the arms can be folded, and do not take much floor space.
Though these keyboard stands are the most commonly available, there are other types which are basically different versions of those already mentioned, like the double X-style. You also get stands which have double and triple tiers for 2 and 3 keyboards.
With the vast selection available in the market when it comes to choosing the best keyboard stands, the whole proposition can be rather bewildering and daunting. As a rule, these stands do not get the thought and attention they deserve, but if you do not want your keyboard crashing down while you are playing or performing, it's time this changed. Depending on your keyboard and your personal requirements, it's vital that you pick a sturdy and durable stand that's also aesthetically pleasing. There's a whole range available with different features which are sure to fulfil your requirements. We hope our review of the 11 best keyboard stands will help you in this endeavor and keep your precious keyboard safe.
The following two tabs change content below.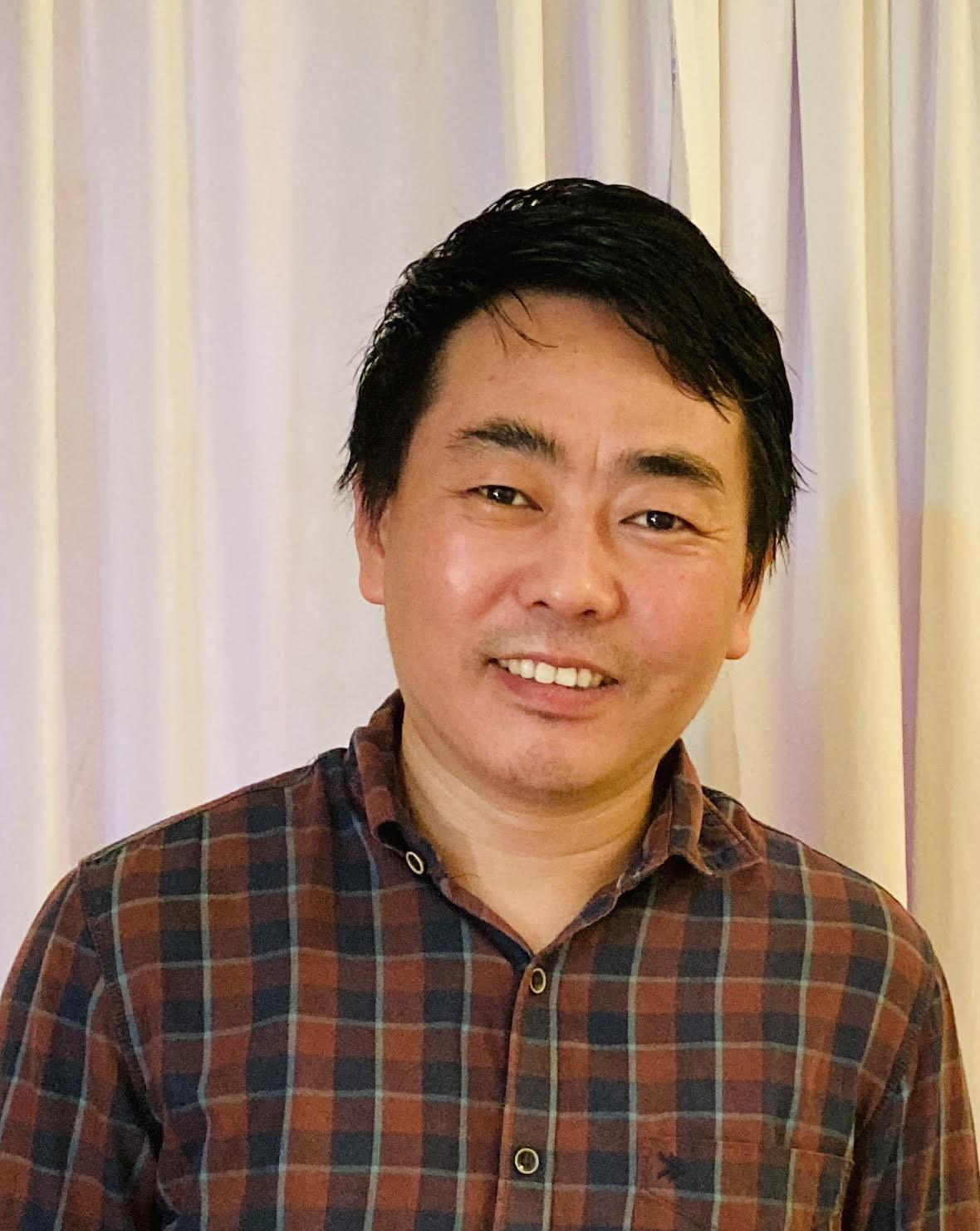 Wedetso Chirhah
Wedetso Chirhah holds a masters degree in English Literature. He had written content for more than 15 B2B websites and edited school books before joining MomJunction as an editor. Wedetso ensures the articles meet the highest editorial standards. He enjoys making content understandable and relatable to readers, and he is a big fan of the versatile em dash. He also...
more