If you have plans to go skiing with your family during the holidays or on the weekend, having the right gear and clothing is crucial. One of the important things you need to consider is a pair of the best kid's ski gloves. However, choosing a pair of ski gloves for children can prove to be difficult if you don't have a good idea of what to look for.
We are here to help you with just that. In this post, we have put together a list of the best kids' ski gloves for your little ones. We also give you a few tips on choosing the best pair. Read on.
11 Best Kids Ski Gloves
The Amyipo ski gloves for children are designed to keep your child's hands warm during outdoor activities during the cold winter months. It is available in three sizes to ensure a proper fit for your child's hands. The XS size is appropriate for a four to six-year-old child. The gloves' moisture-wicking feature prevents your child's hands from becoming sweaty while playing. It has a thick fleece lining that keeps the hands warm and cozy.
Pros
Lightweight
Windproof
Anti-slip
Unisex
Cons
Aispirts ski gloves are made of thermoplastic polyurethane, which helps keep the hands warm even in frigid temperatures, and the double layer of thermal fleece aids in moisture absorption and breathability. The buckled straps allow you to adjust to your child's hand size. These waterproof gloves are designed for durability and comfort.
Pros
Durable fabric
Windproof
Touch-screen compatible
Keeper clips to prevent losing the gloves
Giftable
Cons
These Y.R Lover gloves are made of polyester and nylon and have insulated material to keep your child's hands warm during the cold winter months. The breathable fabric absorbs moisture and keeps your child's hand sweat-free. In addition, the fleece lining of the gloves is filled with high-quality wool to keep the hands warm even in the coldest conditions. The glove's long cuff prevents it from falling off, and the adjustable wrist buckle allows for a custom fit.
Pros
Snow-proof
Splash-resistant
Wear-resistant
Anti-slip
Easy to wear and remove
Cons
N'Ice gloves with curved fingers have an ergonomic design to allow for perfect movement during physical activities. The seamless finish and stitching protect them from wear and tear, and the gloves have a special waterproof coating that provides double waterproof protection.
The knitted cuffs offer a snug fit that can be easily tucked under the coat sleeves to keep snow out. These children's ski gloves are made with 3M Thinsulate insulation to keep the hands warm even in the coldest conditions. The elastic in the wrist makes it easy to wear.
Pros
Secured hook to prevent loss
Snow-proof
Colorful design
Adjustable fit
Machine-washable
Cons
Long fingers for the size
These Yidomto ski gloves with attractive prints protect your child's hand from the cold, even in the most frigid temperatures. The high-quality gloves are made of cotton and thermoplastic polyurethane, with double-layered fleece insulation to keep your child's hands warm and cozy. It has a zippered pocket on the back for storing small items, and the adjustable buckle and drawstring offer a custom fit.
Pros
Comfortable and warm
Waterproof
Touch-screen compatible
Three-layer cotton softshell
TPU membrane protects the hands from getting wet
Cons
Thxtoms waterproof gloves are specially designed to allow your children to play with snow without worrying about wet hands. It is made of cotton fabric and has a double-layered water-resistant design. While playing in the snow, the elastic strap around the wrist prevents snow from getting into your child's sleeves. The glove's design includes a reflective feature for your children's safety at night.
Pros
Windproof
Adjustable wrist straps
Lightweight
Breathable
Anti-slip
Cons
These gloves with a lotus leaf-like construction allow water to slip off while playing in the snow. Evbea gloves are made of high-quality nylon and velour, with polyester padding. The thick-fleece inner lining provides adequate insulation, keeping the hands warm and cozy. The PU finish on the palms reduces friction for a better grip, and the hook-and-loop closure on the wrist ensures a secure fit. The cuff design is knitted to keep cold air out and prevent it from falling.
Pros
Snow-proof
Durable fabric
Easy to wear and remove
Multi-use
Touch screen compatible
Colorful prints
Cons
These iSee Case ski gloves, made with a Thinsulate inner lining, protect the palm and keep it warm and comfortable in the winter. With no-slip features, the moisture-wicking material keeps the hands dry. The waterproof lining keeps water out while the child is playing in the snow. The wrist-adjustment buckle and pull-up string allow for a custom fit for your child, and the knitted cuff provides a secure fit around the wrist.
Pros
Ambidextrous
Attractive colors
Breathable
Windproof
Cons
May not be of standard sizes
Unigear offers a high-quality ambidextrous glove to keep your child's hands warm and comfortable. These ski gloves for kids are made of 3M Thinsulate insulation, which keeps the hands warm even in the wettest and coldest conditions.
It is made of nylon fabric with a TPU coating that makes it water-resistant. The glove's PU leather construction ensures a firm grip with non-slip features, while the knitted cuff with adjustable straps allows for a comfortable and snug fit.
Pros
Snow-proof
Wear-resistant
Breathable
Warm
Long-lasting protection
Anti-lost
Reflective color at night
Cons
These Walsking ski gloves are made with a 3M Thinsulate insulation lining to keep your child's hands warm and cozy in cold winters. The breathable and sweatproof TPU material keeps your child's hands dry. Besides, the waterproof shell fabric keeps rain and snow out of the interiors.
The palm is made of synthetic leather, which reduces friction and allows for a firm grip, while the drawstring cuff closure keeps the gloves in place and ensures a comfortable fit.
Pros
Comfortable
Lightweight
Waterproof
Adjustable straps
Ergonomic design
Cons
Yacht & Smith ski gloves are available in six assorted pairs, with each glove having a different color for added fun. This bulk pack is ideal for families with a large number of children. The cuff is extra long to keep the hands warm. The palm is made of silicone grippers that are slip-resistant and allow easy grip, while the adjustable strap buckle allows for a custom fit for your child's hand.
Pros
Warm
Durable fabric
Colorful
Good gift option
Strong grip
Cons
May not be water-resistant
How To Choose The Right Kids Ski Gloves?
Before buying a pair of ski gloves for your kids, keep the following factors in mind.
Fabric: Gloves with synthetic insulation are practical because they are waterproof and keep the hands warm.
Breathability: This is a crucial feature you should consider because breathable material absorbs moisture, which helps to keep your gloves odor-free.
Insulation: Insulation such as Thinsulate helps lock in body heat and prevents water from seeping in.
Water-resistant: Ensure that the fabric is water-resistant. TPU coating makes the gloves water-resistant.
Wristlock: Look for gloves with a locking mechanism to keep the gloves together when not in use. This will keep your gloves from getting misplaced.
Frequently Asked Questions
1. What is the difference between ski gloves and snowboard gloves?
Snowboard gloves are bulkier and have more protection on the knuckles than ski gloves.
2. Is it necessary to purchase glove liners for children?
No, glove liners are not required if the gloves are already designed with a thick insulating material. Liners are only necessary if the child needs additional protection in icy conditions.
Kids ski gloves are designed with the best features in mind, such as comfort, weather resistance, and warmth. A well-designed glove has a secure grip, allowing your child to play comfortably. Moreover, these gloves provide long-lasting protection in subzero temperatures. Choose a pair from our list of the best kids ski gloves to let your children enjoy playing in the snow.

Recommended Articles:
The following two tabs change content below.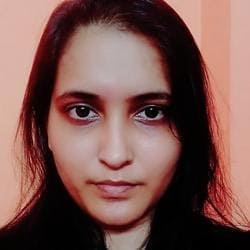 Sristi Suman
Sristi Suman is a freelance content writing covering various segments and specialties. Driven by her love for writing, she expanded her arena to industries, including travel, automobile, FMCG, and infrastructure. She has been associated with MomJunction for more than two years and covers the products in the sports, adventure, travel, and health sections. Sristi continues to tread industry verticals and...
more