Work-from-home, online classes, and streaming movies online has become a norm due to the ongoing pandemic. Although we live in a time when smartphones are your on-the-go personal computer, they have their own restrictions and also cause a lot of strain on your eyes after long use. You need a laptop to do any of the mentioned activities without straining yourself. If you have a decent budget, you should be easily able to buy one of the best laptops under 50,000 in India. With a good laptop, you can work comfortably, your kids will have access to their class, and when it is all done, you can watch the movies or TV shows you want.
Buying a laptop is always intimidating, even to a professional because there are so many variations of configurations that you can buy. To ease your stress, we took it upon ourselves and made a comprehensive list of the 11 best laptops under 50,000 in India. Check it out!
11 Best Laptops Under 50000 In India

Xiaomi has made its mark in India with its Mi smartphones but did you know that they made laptops too? Just like their smartphones, Mi Notebook 14 balances affordability and performance. It packs a 10th Gen Core i5 processor backed by 8GB DDR4-2666MHz RAM which will handle all your multitasking with ease. Although it has a sturdy metal body, it is thin and lightweight making it easy to carry in your backpack. It comes with the latest version of Windows 10 with a free trial of Office 365 pre-installed.
Pros
It has a maximum processor speed of 4.2 GHz.
It has a battery life of up to 10 hours.
It has a 256 GB SSD for ultra-fast transfer rates.
It features stereo speakers with DTS audio processing.
It has a 14-inch FHD anti-glare display surrounded by thin bezels.
It has all the necessary ports like two USB 3.1 ports, 1 USB 2.0 port, 1 HDMI Out, and a 3.5mm jack.
Cons
There is no in-built webcam.

Lenovo is one of the oldest and most trusted brands in India when it comes to laptops and they have come a long way since then. From students to professionals, everyone has put their faith in Lenovo and this IdeaPad S340 is no different. It is extremely thin and lightweight. It weighs around just 1.6 kg yet packs a processor to keep up with your medium-heavy tasks. It has a 10th Gen Core i3, 8GB RAM DDR4, and 256 SSD storage capacity. So, be it making a presentation, watching movies, or the need to save all your travel pics, this laptop is what you need.
Pros
It has rapid charging capabilities.
It has a battery life of 8.5 hours.
It includes Windows 10 Home pre-loaded with lifetime validity.
It has a 14-inch full HD, anti-glare IPS display panel.
It has a built-in webcam with a 720p HD resolution and a privacy shutter.
It has two 2W stereo speakers with HD and Dolby audio support.
It has high-speed Wi-Fi and 4.1 Bluetooth connectivity options.
Cons
The battery might have issues in the long run.

HP products are one of the most common products used in offices across the country for their performance and longevity. HP 15 db1069AU is a rare combination of features and is one of the best laptops under 50k. It has an AMD Ryzen 3 3200U processor with a base power of 2.1 GHz which can be overclocked up to 3.5 GHz. It has 4GB DDR4 RAM along with AMD Radeon Vega 3 Graphics card to get you through most daily tasks.
Pros
It has a battery life of up to 13 hours.
It has Windows 10 Home Edition pre-loaded out of the box.
It has fast charging capabilities; it can charge the laptop from 0% to 50% in less than 45 minutes to ensure that you can get hours of battery even in the time of need.
It also includes Microsoft Office Home and Student 2019 version.
Cons
It might not be an ideal choice for heavy usage.

Lenovo makes it again on our list with yet another amazing laptop— Lenovo Ideapad Slim 3. If you are looking for an entry-level laptop, then this laptop with an AMD Athlon Silver 3050U is your best bet. Designed for long-lasting performance, it provides one of the best user experiences in that price range. It comes with a 4GB RAM DDR4 that can be upgraded up to 12GB. To help you immerse yourself in your favorite movies and TV shows, it has a 15.6-inch HD, anti-glare display.
Pros
It supports Dolby Audio sound.
It is very slim and stylish with a thinness of just 19.9 mm.
The processor has a base power of 2.3 GHz and can be maxed out up to 3.2 GHz.
It has Windows 10 Home with lifetime validity and MS Office Home & Student 2019 version out of the box.
It has a rapid charging feature which charges the laptop up to 80% in an hour.
It has an in-built webcam with a resolution of 0.3 MP and a privacy shutter.
Cons
Battery life might not be up to the mark.

Even if you are not tech-savvy, there is a 99% chance that you would have heard about Dell. They are known for making some of the best professional laptops in the market. This laptop uses an AMD Ryzen 5 3500U Mobile Processor with Radeon Vega 8 Graphics card, which provides enough power to cruise through all heavy tasks. The powerful processor offers a wide range of entertainment capabilities and also provides an expansive viewing experience owing to its two-sided narrow borders.
Pros
It has a 512 GB NVMe SSD for blazing-fast speeds.
It has a 15.6 full HD LED display with anti-glare.
It weighs just around 1.96 kg.
It has Windows 10 Home and MS Office Home & Student 2019 pre-installed.
You can mirror your Android or iOS devices to the laptop.
Cons
It might have some heating issues.

Whether you are a student, artist, or entrepreneur, Acer Aspire 3 A315-23 caters to all your requirements. It is backed by the latest AMD Ryzen 5-3500U processor and a 512GB NVMe SSD which helps your application to load and process quickly. It comes with 8GB DDR4 RAM which can be further expanded up to 12GB. It has a 15.6-inch full HD display with an anti-glare coating so that you can enjoy your movies without any reflections from the back.
Pros
It has a weight of just 1.9 kg.
It uses AMD Radeon Vega 8 Mobile Graphics which is capable of running most video games at acceptable frame rates.
It comes with Windows 10 Home 64-bit pre-installed.
The processor can be overclocked up to 3.7Ghz.
Cons
The audio quality might not be satisfying.

If you are looking for a laptop that is sleek, lightweight, and powerful, HP 14-ck2018tu is your best buy. It uses a 10th Gen Intel Core i5-10210U processor with a base speed of 1.6 GHz and a max speed of 4.2 GHz. With a 14-inch HD SVA BrightView display, you get to experience vibrant and lifelike visuals. With its HP True Vision HD camera and digital microphone, you can stay connected with your friends and family from any part of the world.
Pros
It uses its Intel Turbo Boost Technology to provide an extra boost during power demanding tasks.
The package includes Microsoft Office Home & Student 2019 and Windows 10 Home with lifetime validity.
With a combination of 8GB DDR4 RAM and 512 GB NVMe SSD, the laptop offers really fast transfer.
Cons
The build quality might not be durable enough for long-time use.

Avita, although a lesser-known name, has provided its customers with superior-quality laptops in a very affordable price range. The PURA series is an amazingly thin and light laptop weighing just about 1.34 kg. With AMD Ryzen 3-3200 processor, you will never have to worry about laptop lagging issues. It has an AMD Radeon Vega 3 integrated graphics card with 8GB DDR4 RAM for lag-free performance. It also includes a 256GB SSD for lightning-fast transfer speeds and power efficiency.
Pros
It has a 14-inch full HD display.
It has a built-in 0.9 MP webcam.
It includes Window 10 Home with lifetime validity.
It has a battery backup of up to 8 hours.
The processor can be sped up to 3.5 GHz.
There are 9 different color variants of the laptop to choose from.
Cons
It does not include an optical drive.

Is your usage of laptop limited to watching movies and browsing the internet? Then this entry-level laptop from ASUS is what you need in your life. It has a 2.3 GHz AMD Athlon Silver 3050U processor to boost the efficiency and the 4GB DDR4 RAM will help open applications and process information faster. It has a Nano Edge display with a matte anti-glare coating to have a completely immersive experience while watching movies and TV shows.
Pros
It has a storage capacity of 1 TB HDD.
It is very portable with a weight of just about 1.9 kg.
There is an empty slot for an SSD for anyone who wants to add an SSD drive.
The package includes Windows 10 Home 64-bit pre-installed on the device.
Cons
Not ideal for heavy usage purposes.

The whole purpose of having a laptop is to have access to a computer anywhere and anytime. So, why not do it the right way? If you ask us, we say Acer Aspire 3 A315-23 is the way to go. It has an AMD Athlon Silver 3050U dual-core processor and 4GBD DDR4 RAM, which honestly, can not get any better at this price. It has a high-brightness, Comfy View LED display for the perfect movie viewing experience. It weighs 1.9 kg making it convenient to carry in your backpack.
Pros
It has a storage capacity of 1TB HDD.
The processor can be pushed to a limit of 3.2 GHz.
The RAM can be upgraded up to 12 GB.
It includes Windows 10 Home 64-bit operating pre-installed.
Cons
The processor might not be fast enough to handle heavy tasks.


Do you have a tight budget? Looking for good laptops in India for your kids' online classes? We have you covered! Coconics Enabler Celeron N4000 offers everything that need you to get the job done. It uses an Intel Dual-core Celeron Processor N4000 with 64GB eMMC storage. The processor can be boosted up to a maximum of 2.6 GHz if needed. It also features a webcam, Wi-Fi, and Bluetooth connectivity options. The pandemic might have you locked down, but let the education keep going!
Pros
It has two built-in high definition audio speakers.
It has 4GB onboard LPDDR4 RAM.
It has an 11.6-inch full HD IPS display.
Cons
It is not ideal for heavy tasks.
There you go! That was our list of the best laptops under 50,000 in India. Buying a laptop is an investment, so it is absolutely necessary to be very thorough while purchasing them. For anyone who is new to buying laptops or not really confident in choosing the right one, below is our buying guide which offers a few important points that should help you make an educated decision.
A Buying Guide To Choosing The Best Laptop Under 50,000
Here are some important points that you should keep in mind before buying a laptop:
Purpose: It is very important to understand the purpose of buying a laptop. If you need a laptop for basic use and entertainment like watching movies and browsing the internet, you can choose laptops that are entry-level models. For example, Lenovo Ideapad Slim 3 is an entry-level laptop which will suffice the basic needs. For heavy usage requirements, you can consider something like Dell Inspiron 3505.
Processor: Since processors are one of the core aspects of a computer, having the right processor can be make-it or break-it. There are basically two brands you can choose from— Intel and AMD. Although Intel has been the go-to choice of most people, AMD has surprised users with its performance. Laptops with i5 processors or AMD equivalent is the best option if you want a perfect balance between price and performance.
RAM: RAM offers a boost to the processors and helps them process information faster. They also help in making multitasking a breeze and save you from unwanted system freeze.
Internal Storage: Having a good storage capacity is necessary if you want to store a lot of files on the computer and don't really like carrying around an external hard drive. Some laptops even offer to expand the base storage up to a certain limit which can be useful in the future.
Battery: Having a good battery life is necessary for heavy usage or usage for long hours. A laptop that has a battery life anywhere between 6-8 hours is ideal. So, based on your usage frequency, you can choose.
Screen: If you want to buy a laptop for watching movies and TV shows, then having a good screen size is a plus. Most laptops on our list have a 15-inch screen which will keep you immersed in the movie.
Portability: One of the main reasons for purchasing laptops is because of how mobile they are which makes it easy to take them anywhere. So if you are planning to travel with a laptop, choose something that is lightweight and sleek.
Durability: Durability should not be compromised for good looking laptops. There is one thing every portable device is prone to— falling off the table or slipping from hands. If you are the clumsy type or someone who travels a lot, then the durability of the laptop becomes of paramount importance.
Frequently Asked Questions
1. Which processor should I buy? Core i3, Core i5, or a Core i7?
All three of them are considered for high-processor laptops but buying any iteration of a processor depends on the usage and the budget. Each iteration has a different amount of cores (i3 being the lowest and i7 being the highest) which helps the computer process information faster. So, depending upon the workload you plan on putting on your laptop, choose accordingly.
2. Hard Disk Drives vs Solid State Drives, which is best?
Solid State Drives (SSD) are known to have faster and better processing rates than HDD. So if you want a laptop with high-speed capabilities, pick an SSD. But do keep in mind, SSDs are much pricier than HDDs.
3. What is Hybrid storage in a laptop?
Hybrid storage is basically a blend of SSD and HDD to achieve high-speed performance and storage capacity. In this, the major functional applications like the operating systems are installed on the SSD to reduce any lags and boost performance.
In the current situation, having a laptop comes in handy at the time of need. Either your kids can use it for their online classes, you can use it for work-related tasks, or the whole family stream and enjoy a night of a good, entertaining show. Since laptops can be expensive, we hope our list and our buying guide will help you in finding the perfect one.
The following two tabs change content below.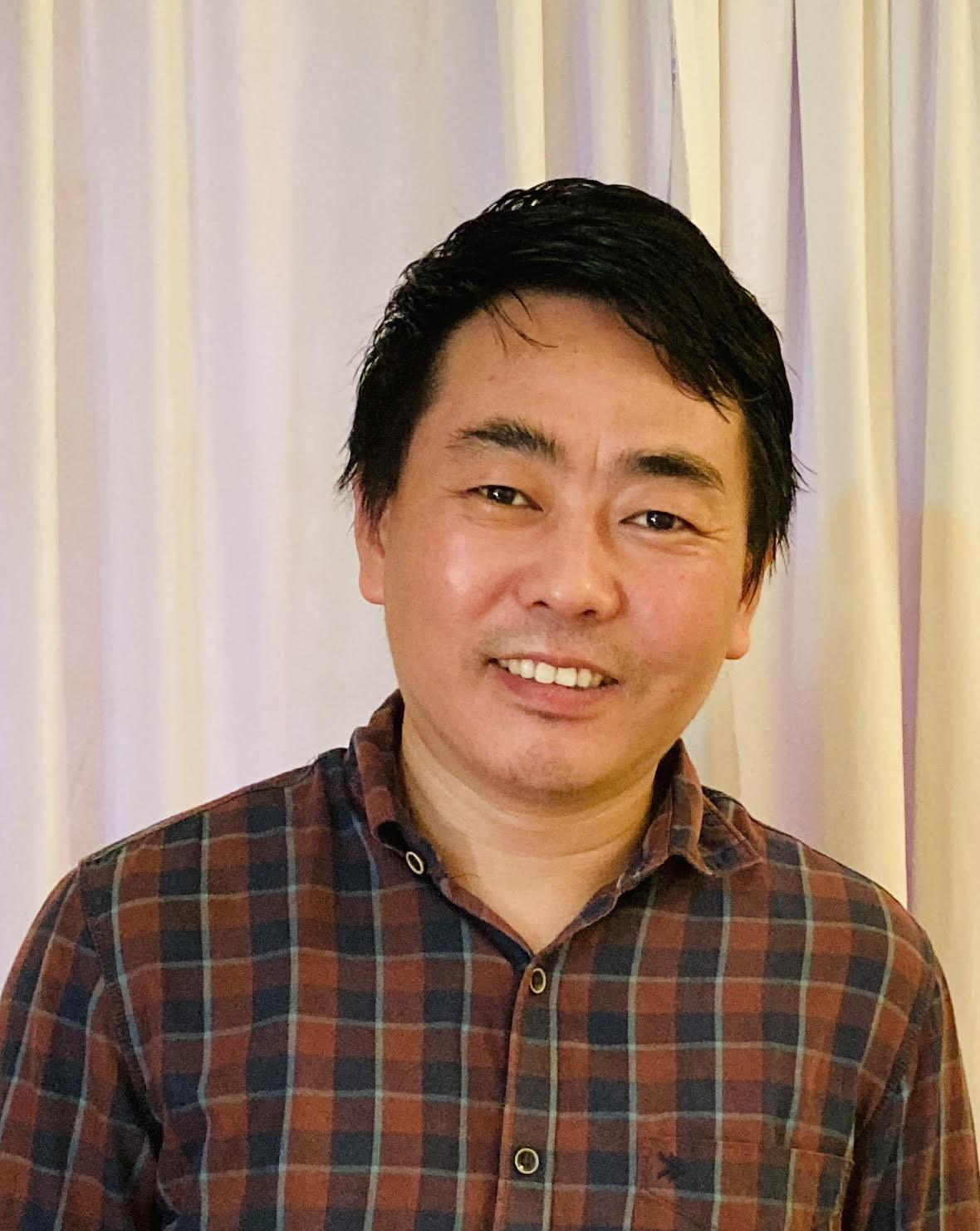 Wedetso Chirhah
Wedetso Chirhah holds a masters degree in English Literature. He had written content for more than 15 B2B websites and edited school books before joining MomJunction as an editor. Wedetso ensures the articles meet the highest editorial standards. He enjoys making content understandable and relatable to readers, and he is a big fan of the versatile em dash. He also...
more