Leather is one of the most durable and low-maintenance options for home furnishing. Leather conditioners maintain the life and beauty of leather sofas, chairs, and various leather constructions. Conditioners moisturize the leather to keep the fibers pliable and prevent them from cracking or becoming hard with time. Regular conditioning can keep your leather sofas and couches soft and new-looking.
Different types of leather conditioners add life and luster to expensive leather sofas, jackets, boots, and other articles. This post lists the best leather sofa conditioners and a buying guide to help you choose the right product.
11 Best Leather Sofa Conditioners


The Leather Honey Conditioner deeply penetrates the material's pores to rejuvenate the old and protect the new fabric. It is formulated to moisturize, soften, and promote flexibility, leaving your leather looking beautiful. This also prolongs the life of various leathers used in making automotive seat covers, furniture, shoes, and accessories.
Pros
Free of odor and toxins
Water-, rain- and snow-repellent formula
Provides over six months of protection
Can be used on various leather products
Cons
May give a sticky feeling
May change the leather color
Could be tricky to apply evenly


The kit comprises a leather sofa cleaner, conditioner, and two sponges for easy application. This is a trusted care formula since 1933 for the maintenance of leather auto upholstery, furniture, luggage, handbags, etc. The cleaner effectively removes dirt and oils, and the conditioner nourishes and protects the leather from cracking.
Pros
Complete leather care kit
Formulated to make cleaning and conditioning easy
Easy-to-use cap dispenses
Offers protection for up to six months
Cons
May leave a cloudy residue
Can change the leather color
May give a peculiar odor


With this leather sofa cleaner and conditioner, revive your dirty and dull sofas. It is an easy one-step application process for comprehensive care of furnishings, purses, shoes, and many other leather material products. Restore old, worn, and pigmented leather to their original state with this conditioning and cleaning solution.
Pros
Brings back the original shine
Does not leave a gummy residue
Makes leather softer and flexible
Can be used on all leather products
Cons
May alter the leather color


The Leather Rescue Conditioner and Restorer works effectively on the reptile, bonded, treated, and exotic leathers. It is deeply absorbed into the pores and prevents leather interiors from drying and cracking. Made from a mixture of powerful oils, the conditioner improves the look and feel of the leather and is simple to apply.
Pros
Protects leather against weather, sunlight, and wear
Gentle and non-toxic formulation
Dries within one hour
Does not leave any residue
Smoothens the cracks
Cons
May give a peculiar odor
Leather color may change


This leather sofa conditioner from Chamberlain contains a water-based blend of conditioning and cleaning ingredients for protection, restoration, and nourishment of the material. The natural emollients beautify the leather upholstery and furniture to increase their lifespan.
Pros
Made of natural and safe ingredients
Creamy texture for easy application
Subtle odor that vanishes on drying
Gives a soft and supple texture to the leather
Cons
May leave a white residue


Keep your faux leather goods protected with this best leather cleaner and conditioner. It gives your sofas a real look and assures proper maintenance and care. Designed to remove grime and dirt, it effectively cleans stains and moisturizes the surfaces.
Pros
Prevents cracking and fading
Can also be used on vinyl surfaces
Absorbs quickly
Effectively cleans oily stains
Does not leave any residue
Cons
May have an unpleasant odor


The Mr. Leather Cleaner and Conditioner works well on all types of real and synthetic leathers. Available in a 16fl oz bottle, the natural cleaning liquid removes dust and dirt and leaves behind a protected leather surface from future wear and tear.
Pros
Comes in an easy-to-use bottle with a spray nozzle
Helps leather repel water
Prevents cracking and dullness
Does not leave any residue
Easy to use
Cons


The two-in-one cleaner and conditioner formula removes stains, cleans, polishes, and moisturizes all leather products. Refurbish your old or worn out leather goods with this gentle and effective cleaner and conditioner that deeply penetrates to remove the dirt.
Pros
Prolongs the life of the leather
Provides over six months of protection
Does not leave any residue
Safe to use on any color leather
Cons: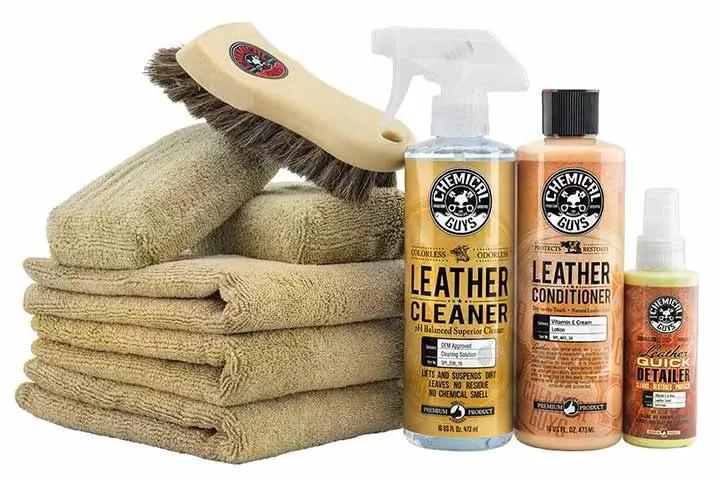 The Chemical Guys Leather Cleaner and Conditioner Care Kit comprises three chemicals, three towels, two applicators, and one brush. The products are designed to work seamlessly with one another to offer good results, making it an ideal buy for your home, office, and car.
Pros
Has a pleasant smell
Makes leather softer and smoother
Does not leave any residue
Can be used on all varieties of leathers
Cons
May leave the surface sticky
Mixed reviews on its effectiveness


Awarded with the Good Housekeeping Seal, this is one of the best leather sofa conditioners known for effective performance. Its unique barrier protection technology nourishes, protects, and restores the old and worn-out leather. It holds the general dirt on the surface, thereby making it easier to clean.
Pros
Easy to apply and quick to clean
Convenient instructions
Does not feel oily
Helps repel oil- and water-based stains
Safe to use on all types of leathers
Cons


Condition all your leather items with this safe pH-balanced formulation for better results. It does not include any color dyes and scents and can bring back the leather's life. This leather conditioner revives and restores the softness of your old leather furniture and accessories.
Pros
Effective in fading the scratches
Makes leather supple and flexible
Easy to use
Non-greasy
Safe on all leather types
Cons
May give a peculiar smell
Benefits of Leather Furniture Cleaners and Conditioners
Listed below are some of the benefits of leather furniture cleaners.
Adds durability: Leather is one of the most durable materials and is soft and comfortable. Regular cleaning of leather furniture helps maintain its softness, smoothness, and life.
Resolves pigmentation issues: Dullness and fading of color are common problems with leather products, but conditioning can restore their actual color.
Reduces maintenance: The hassles of maintenance are reduced when you use a dedicated cleaner and conditioner on your leather products regularly.
Revives the product: Proper cleaning of the leather takes care of dullness, scratches, and hardness of old, dull leather items and restores its shine and suppleness.
How To Choose The Right Leather Sofa Conditioner?
Here are some factors to keep in mind while buying a leather sofa conditioner.
Upholstery: Before buying a cleaner or conditioner, always know your upholstery. Nubuck and aniline leathers do not fade quickly. Pigmented leathers do not scratch easily. Find out what type of leather is used in the making of your sofa and pick a conditioner that is best for it.
Harsh ingredients: Always look for the ingredients as the presence of harsh and toxic ingredients may sometimes damage the leather.
pH-balance: It is safe to buy products with a neutral pH-balance for effective cleaning and leather protection.
Versatility: Picking a versatile conditioner is always better, as it can be used on different surfaces other than just leather.
Frequently Asked Questions
1. What can be used to condition leather?
The different kinds of products for conditioning leathers are leather creams, leather waxes, and leather oils.
2. How do leather cleaners and conditioners work?
Leather cleaners are formulated to clean the leather surfaces by removing the dirt and stains, while leather conditioners effectively moisturize the surfaces to bring back the lost flexibility, softness, luster, and life.
3. How to use leather cleaner and conditioner on furniture?
Always use a soft cloth to apply leather cleaners and conditioners on furniture. Never apply it directly to the surface. Take a small quantity and spread it in a circular motion for even application on the surface. Wipe it off after a couple of hours. Make sure you always follow the instructions mentioned on the product.
4. How often should I condition my leather car seats?
Usually, it is recommended to condition car seats once in every season. If you drive your car regularly, then condition the driver's seat once in one or two months to keep it in good shape.
With time, even the best of the leather furniture begins to fade and blemish. To restore your leather sofas' lost beauty, you need leather conditioners that can revive their look and feel. Hope this list and buying guide helps you choose the best leather sofa conditioner for your needs.
Recommended Articles:
The following two tabs change content below.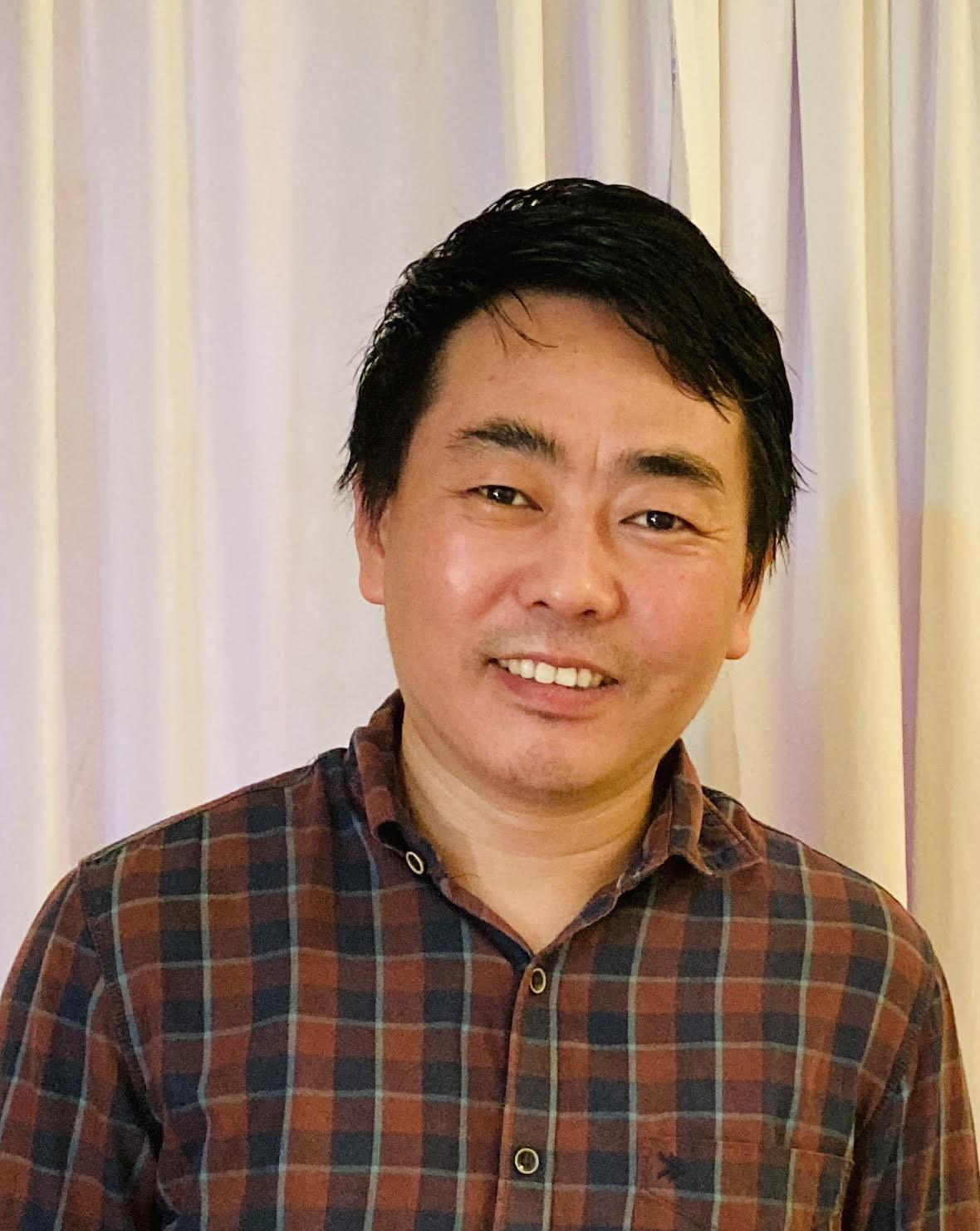 Wedetso Chirhah
Wedetso Chirhah holds a masters degree in English Literature. He had written content for more than 15 B2B websites and edited school books before joining MomJunction as an editor. Wedetso ensures the articles meet the highest editorial standards. He enjoys making content understandable and relatable to readers, and he is a big fan of the versatile em dash. He also...
more